After two seasons at Iowa where he battled through injuries and contributed mainly on special teams, Samson Evans felt he needed a change.
The former Prairie Ridge option quarterback, one of the most dynamic players in Fox Valley Conference history, thought through his situation thoroughly before informing Hawkeyes coach Kirk Ferentz of his decision May 18, 2020.
After speaking with Evans, Ferentz directed him to Iowa's NCAA transfer portal compliance officer. A half hour later, Evans officially was a free agent, his name and email address were available for college coaches everywhere to see.
"It's really a quick and simple process. [The NCAA] has made it really easy for people," said Evans, who decided to play at NCAA Division I Eastern Michigan two months later. "It's tough because there's so many people going into it that it's not as easy as it sounds to find another place. So many good players are looking for other places.
"I personally think it's a good thing. For me, I needed a fresh start. A lot of other players need that. It really wasn't about playing time at Iowa – I feel like I could have played if I'd stayed there – but I needed a fresh start. It was a tough decision [to transfer], but I'm glad I made it. It worked out best for me."
The term that an athlete "has entered the portal" has become a new catchphrase, almost as if they enter a vessel in some science-fiction movie, ready to be launched toward a new landing spot when their decision is made.
The portal, along with the one-time transfer exception that makes athletes immediately eligible, has led to a flurry of activity within the portal. Which, in turn, has dramatically changed the way NCAA coaches recruit athletes.
The athletes enjoy the freedom, and many NCAA administrators and coaches agree that if coaches can leave at any time, athletes should be afforded the same opportunity.
Still, the portal has led to a recruiting free-for-all, and both college and high school coaches admit high school athletes are getting shortchanged.
Bolingbrook boys basketball coach Rob Brost, whose team was fourth in this year's Class 4A state tournament, feels there are unintended consequences from the portal that have hurt high schoolers' recruitment.
Brost said his junior All-State guard Mekhi Cooper has three offers, but comparable former Raiders guards might have had 10 or 15 offers at this juncture.
"I think [high school kids] are a lot less recruited now," Brost said. "If you're a college right now, the first thing you're recruiting is your own guys, so they don't get in the portal. The second thing you're recruiting is the portal. Thirdly, you're recruiting foreign players. Fourth, you're going junior college. Fifth, you're going prep school kids. And sixth, you're going high school kids."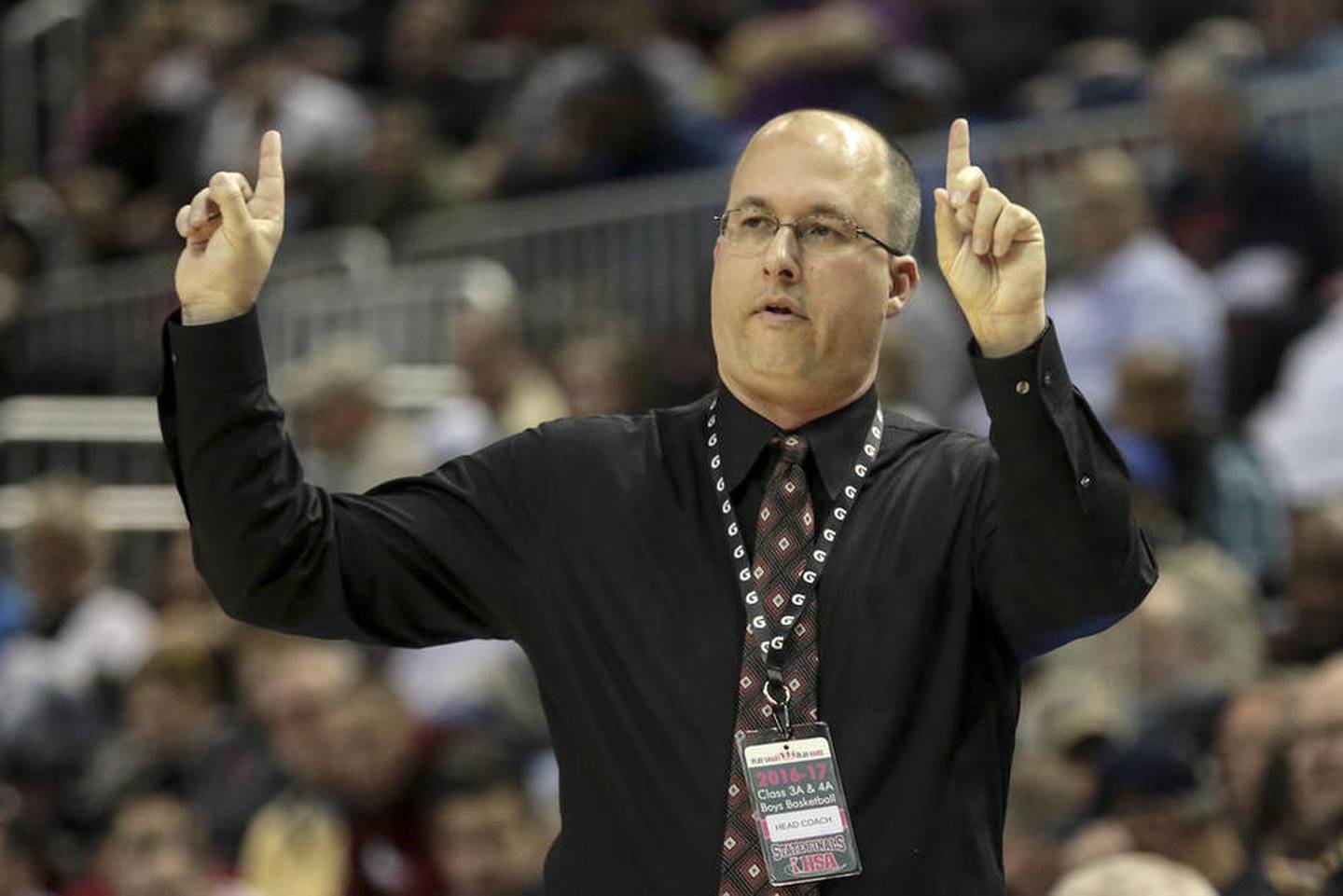 Brost understands what the college coaches are doing. When Bolingbrook graduate Darius Burford, who played this season at D-I Elon (North Carolina) and then entered the portal after the season, Brost's cellphone lit up. Burford wasn't in the portal for long before he announced he was transferring to Illinois State.
"I have some good guards on my team that helped us win 30 games and make the Final Four," Brost said. "Those guys aren't being recruited as much because if a team has a choice between Darius Burford, whose already proven, and a kid at the high school level, they take Darius. And I don't blame them for taking Darius.
"It trickles down to the high school kids, and the high school kids are getting recruited last."
WHAT IS THE PORTAL?
The NCAA created its transfer portal in 2018 to manage and facilitate the process for student-athletes seeking to transfer between member institutions. Ideally, the athlete informs the coach and is then sent to the compliance officer, who enters the information into the portal.
The compliance officer has 72 hours to enter that information, but as in Evans' case and those of many others, it often is done much faster.
Athletes do not have access to the portal, but coaches do. The contact information includes email addresses, but not cellphone numbers, although some coaches may still have numbers if they recruited an athlete out of high school.
"I rarely use their email," Ohio University assistant men's basketball coach Kyle Barlow said. "With kids I look them up on social media and DM them. A lot of times, they're kids I recognize from a prior relationship that went to another school, but I still had their number and their info.
"Those are the easier ones to recruit because you have that familiarity and you're not starting all over again. I've had kids say, 'Coach, I should have gone to your school in the first place.' That makes it a little easier."
Susan Peal, the NCAA director over governance, appears in a video entitled Transfer Portal Transparency, along with NCAA college basketball correspondent Andy Katz and NCAA associate director of research Lydia Bell.
"You hope the student-athlete is going to the coach to let them know they want to transfer," Peal said. "Then go to the compliance officer for written notification of transfer and if the one-time transfer exception is going to be used for immediate eligibility.
"That student-athlete does have to go through an educational module. It speaks to the transfer hours and if it's really what they want to do. There is a risk in transferring. They can lose that scholarship. Any of our NCAA institutions have access to the transfer portal."
Bell added that there was substantial input from student-athletes in helping design the concept of the portal.
CONSTANT SURVEILLANCE
The portal has made it a new world for college coaches, who must constantly monitor the portal to keep up with the competition.
Pat Embleton, the executive director of personnel and recruiting for Illinois football, explained the process.
"When coach [Bret Bielema] got here and we set up the staff, we kind of designated one person that is in charge of the transfer portal world," Embleton said. "We have myself and roughly eight people within the recruiting department. Five of those people really focus on the high school and junior college stuff, and about three focus on the transfer portal stuff."
Illinois' lead person for the portal is Jay Kaiser, who has spreadsheet after spreadsheet. The portal is checked every half hour, and when a name goes in, Illinois starts its cross-checking process.
"How many games has he played? Does he have common opponents that we played and can we watch him right away?" Embleton said. "There's over 2,000 names in the transfer portal. We've laid eyes on just about 90% of the guys who are in there. We're used to it now. It's part of our routine. When it first started getting huge and high-profile kids were going in, we had to devote more time to it."
This spring, Ohio was looking for a point guard, so Barlow said the Bobcats' coaching staff closely monitored the portal, hoping to be one of the first to contact any player who might fit Ohio's needs.
"We can't talk to them until they're in the portal," Barlow said. "Social media might announce it. Or someone has a scoop and announces it."
But when a player hits the portal, it is open recruiting season.
DOING IT ALL OVER AGAIN
High school athletes may experience some stress over making their college decision, especially if they are being sought after by several big-name schools. On the other hand, it's nice being popular and having people clamoring for your services.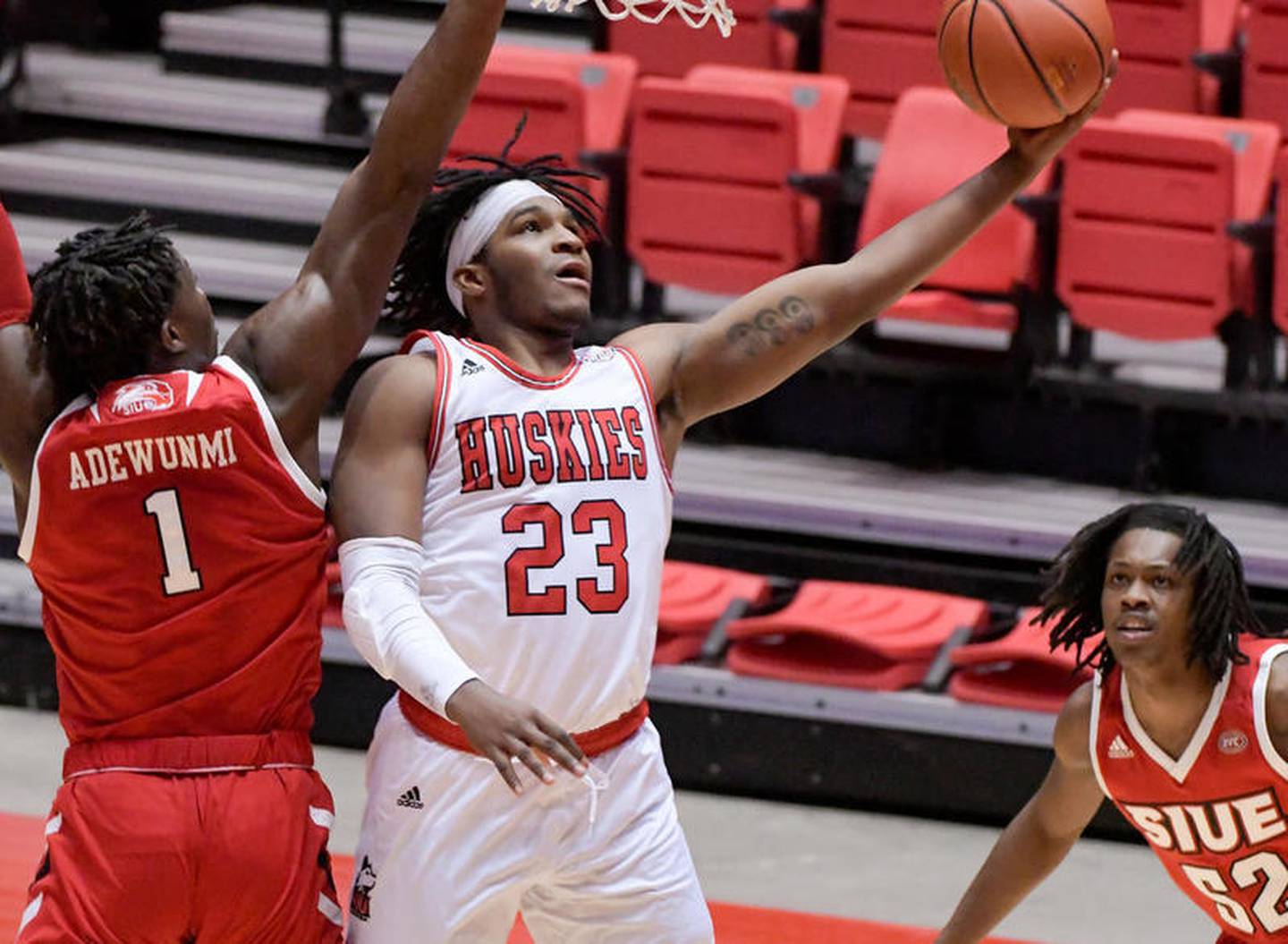 When college athletes enter the portal, they re-enter that process, albeit in a much smaller time frame. Former Bolingbrook guard Tyler Cochran just went into the portal for the second time this spring. Cochran went to Northern Illinois out of high school, transferred to Ball State when NIU's staff was replaced, and now wound up at Toledo after Ball State's staff also was replaced.
"Before you get in, you have to think hard to leave a program that invested in you," Cochran said. "It hurts to go in there and have that talk with the AD and coaches, or, in my case, whoever's left. It's like restarting all over again, but you're not playing AAU games again and waiting on phone calls.
"For the most part, it's kind of fun, going back to high school days where you see a random number calling you and you're like, 'Who could it be?' The process has gone well for me, especially with the people I've surrounded myself with."
Cochran feels fortunate to have had a close relationship with Toledo's staff and former Rockets assistant coach Jason Kalsow from his high school recruitment. Kalsow grew up in Huntley and was a star player at D-III Wisconsin-Stevens Point.
Cochran also likes knowing that his close friend, Oswego East graduate RayJ Dennis, just transferred from Boise State to Toledo.
Evans, meanwhile, was able to find a new college within weeks.
"It was like high school all over again," Evans said. "It's a little different because it's all condensed. When I transferred, I only had a couple weeks to decide. The calling, face time, talking to coaches, was pretty much like high school all over again.
"It's tough because there's so many people going into it, that it's not as easy as it sounds to find another place. So many good players are looking for other places."
WHERE ARE WE HEADED?
A fan would have been hard-pressed to watch an NCAA Men's Basketball Tournament game without hearing the announcers refer to two or three players who were at different schools in the 2020-21 season.
Most agree that the increased transferring has changed the recruitment of high school athletes. Embleton said Illinois likely will hold three to five scholarships a year for transfers. Barlow said Ohio might look to hold back a scholarship in case an attractive player popped up in the portal.
Jackson State football coach Deion Sanders, on Barstool Sports' "Pardon My Take," worried about what is happening with high school players.
"I feel bad for high school kids, because like we're only taking 45 high school kids this year," Sanders said. "They're getting the short end of the stick. The NCAA is going to have to come in and increase the scholarships for high school kids because, why would you take the chance when you already have a plethora of kids that's already been to college, made the adjustment and you know what's wrong with them or you know what's right with them? You'd rather go there instead of risking it on a high school kid."
Embleton, however, feels eliminating the one-time transfer exception might not be the right answer.
"There would be less movement," Embleton said. "I don't know if it's positive for the student-athlete. The NCAA, when they came up with the transfer portal and the one-time exception it was for the student-athlete, because a lot of the discussions were that coaches could leave and go somewhere and coach immediately, so the players should have the same opportunity. I agree with that. If you add that one-year rule, you would see some numbers decline drastically."
Cochran did it twice when his coaching staffs changed, but he advises athletes to seriously consider what they are doing.
"Everybody getting that one time," Cochran said. "Now if someone's unhappy, they get in [the portal] and think it's easy to find a home. The kids who aren't the top kids, the Power 5 schools, they feel like they'll have another option.
"I don't think it's that easy. I don't think kids understand how difficult it might be to find a new home. The grass isn't always greener on the other side. The kids don't really know. They're just hoping and praying something good comes out of it."