STERLING – In the type of back-and-forth battle fans have come to expect through the years between Newman and Princeton volleyball, Tuesday's night's match to determine the Three Rivers East champion was another instant classic.
The Comets pulled away down the stretch in the first set, then Princeton threw the counterpunch in the second set before Newman finally took the upper hand in the third set of a 25-20, 18-25, 25-17 win.
The win gives Newman (24-4-2) the outright conference crown with a perfect 12-0 record in league play this season.
"We're really excited," said senior Ally Clevenger, who has won a TRAC title in each of her four years with the Comets. "We worked really hard this season, had a lot of tough practices, and it just feels good that all our hard work paid off."
Clevenger had back-to-back kills in the first set after a Paige Grennan ace to turn a 12-12 tie into a 16-12 Newman lead. Princeton (27-6-2, 10-2) got back within 20-19 on an Olivia Gartin kill and a Newman hitting error, but Jessalin Johns spiked consecutive kills before Clevenger slammed one from the back row, then Katie Grennan had kills in two of the final three points to give the Comets the opening set.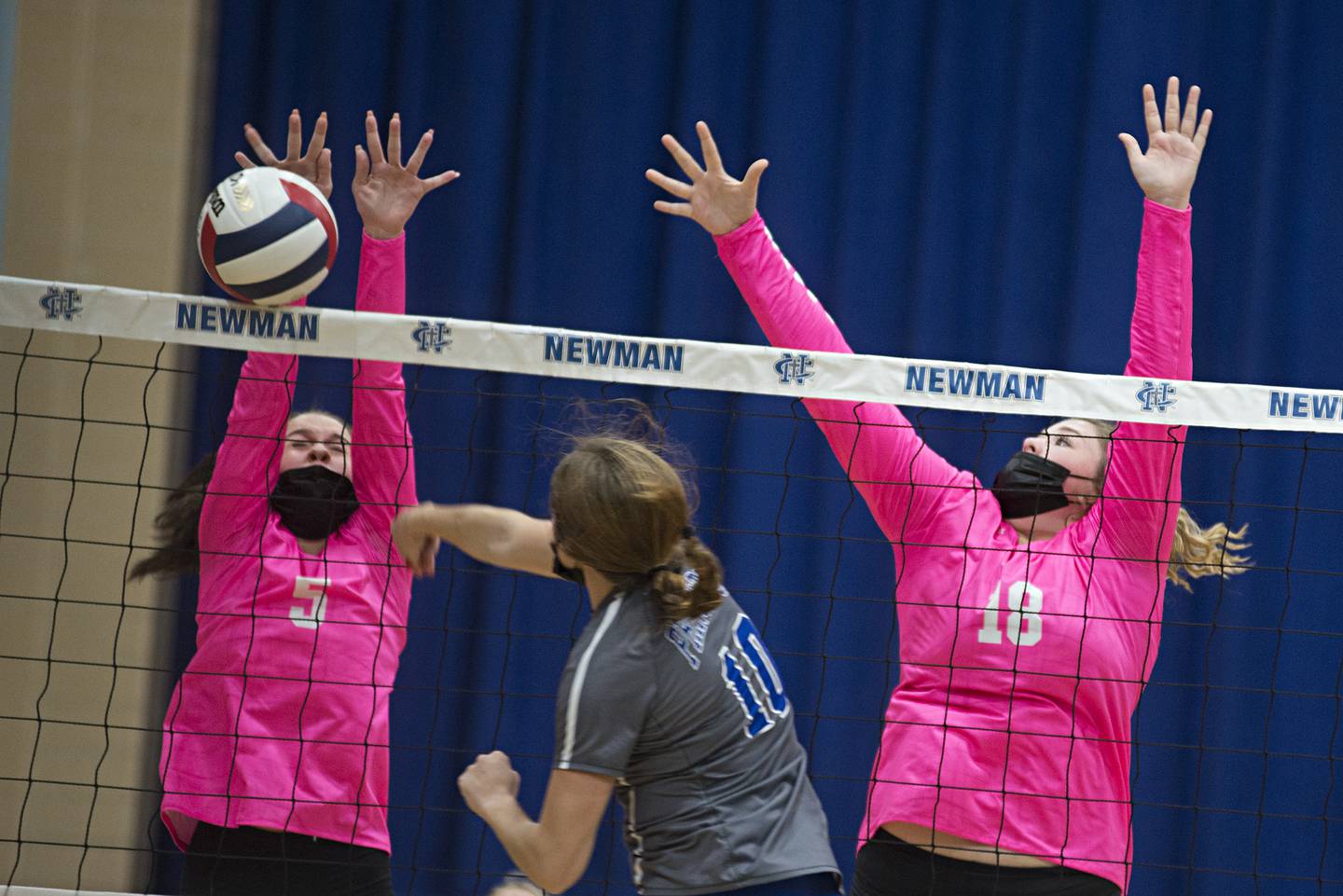 Princeton took control in the second set, building an 8-3 lead after McKenzie Hecht's block. Newman got a block from Kennedy Rowzee to get within 10-8, but an ace by Isa Ibarra and kills from Maya Gartin and Olivia Gartin pushed Princeton's lead to 15-9. Olivia Gartin and Madison Richards had blocks, then Hecht and Maya Gartin had kills down the stretch to force a third set.
"We knew we had nothing to lose, and we wanted to come back stronger. Honestly, we just got our energy back and played better volleyball," setter Katie Bates said about the second set. "We served a lot harder. We picked who we wanted to take out of system, and then we found our hitters better, so it gave our defense a lot more opportunities to find the ball, which kept us in system."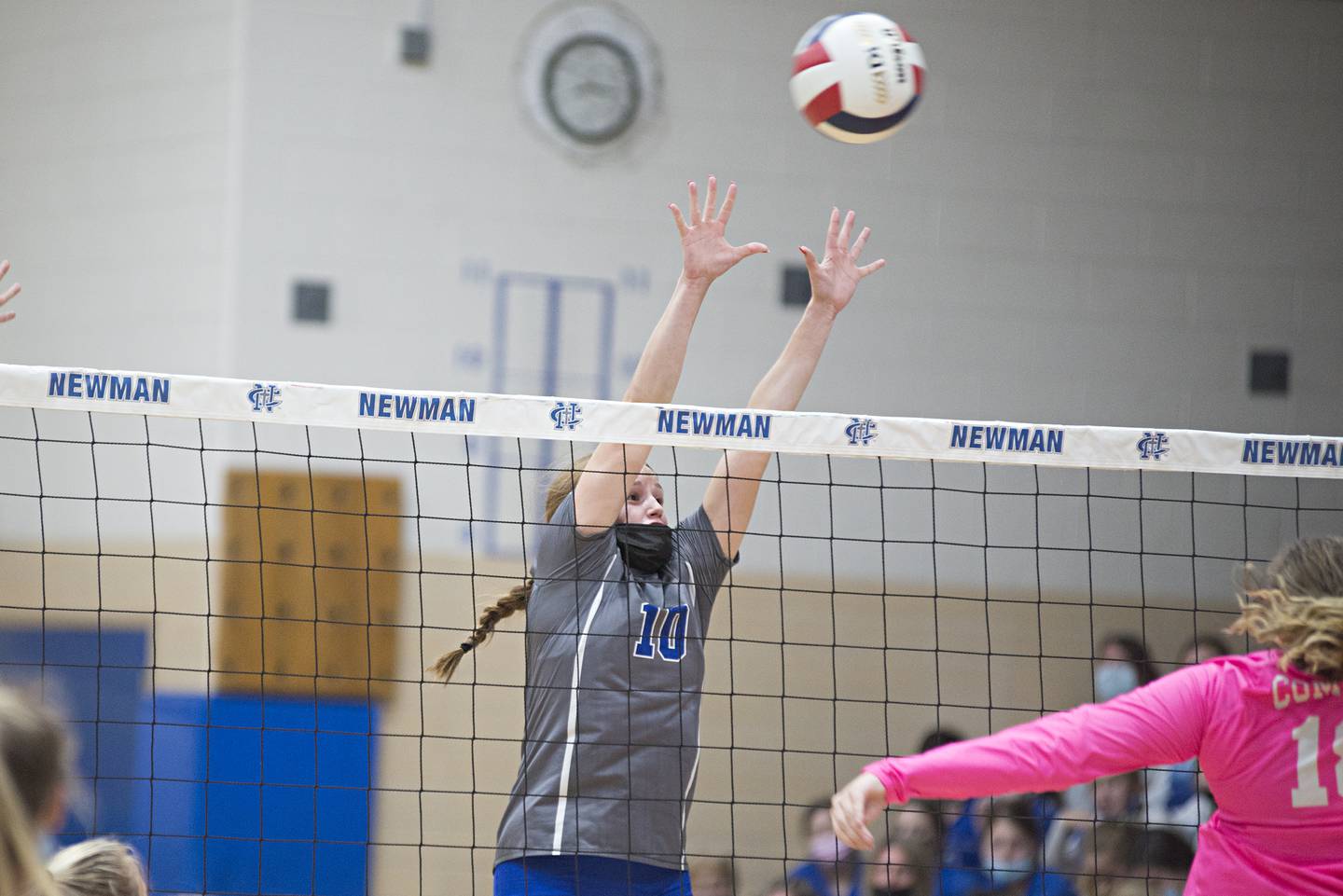 The third set was tied 7-7 after a Maya Gartin kill, but Johns and Clevenger ripped back-to-back kills, then Clevenger spiked another before a Princeton error for an 11-8 Newman lead. Rowzee answered an Olivia Gartin kill with one of her own, then Clevenger tipped a kill before slamming an overpass for a 15-9 Comets advantage.
"The first and third set, we did a really good job hitting, and hitting off the block; the second set, we just couldn't find a hole," Clevenger said. "We definitely moved the ball really well in the third set. We were getting other hitters a chance to hit the ball, and they were attacking really well. That helped us."
Johns was the main beneficiary of the expanded attack. She had six of her 10 kills in the final set, including back-to-back spikes for a 19-13 lead. After the Tigresses rallied within 20-16, they had three straight hitting errors, then Clevenger and Rowzee kills answered an Olivia Gartin kill to end the match.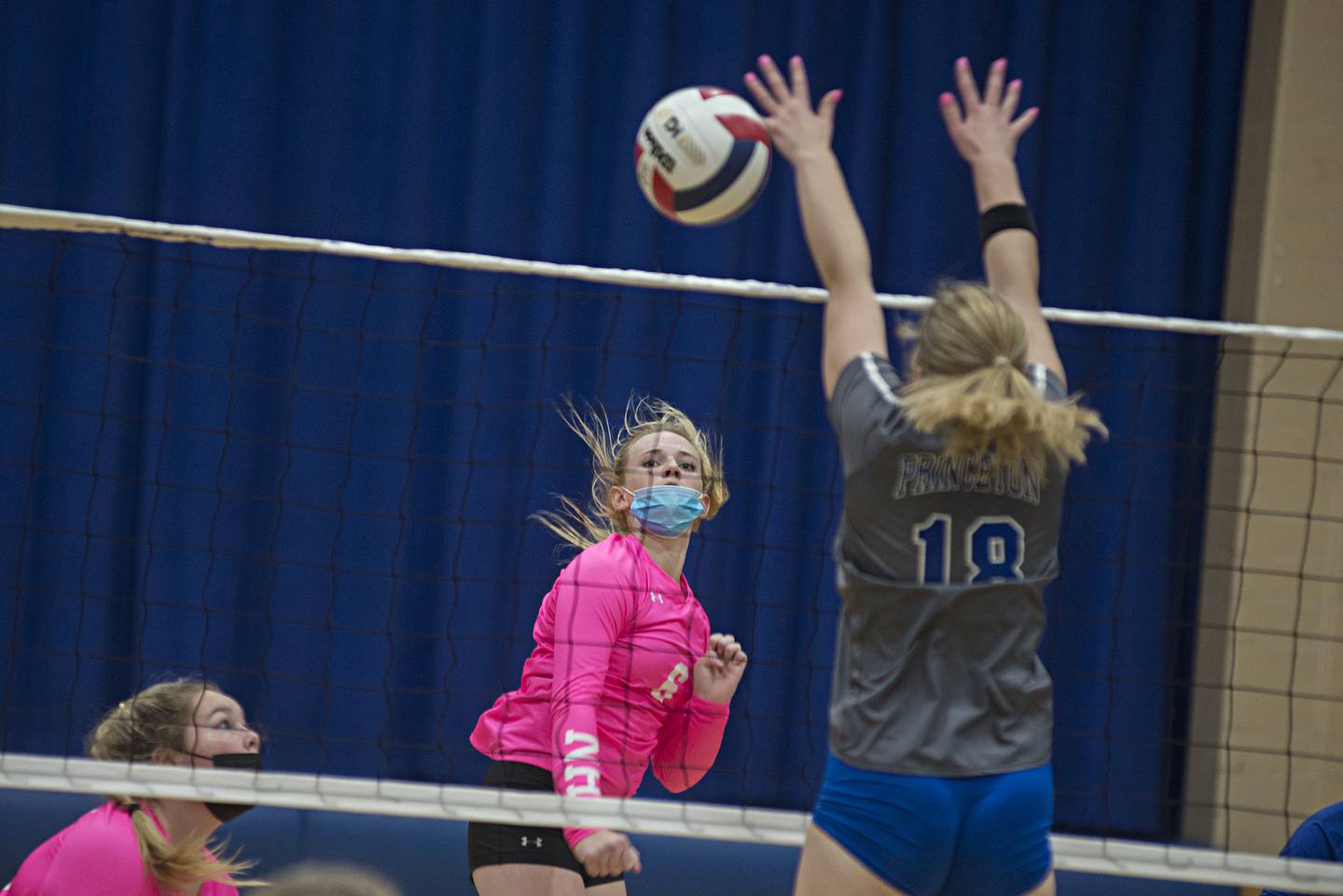 "I felt the first couple sets, we were going back and forth between the same people, and it wasn't working out very well," Johns said. "In our huddle before the third set, we talked about what we had to do, and we all pushed together and decided to spread the ball around like we have this whole season.
"I honestly think we were kind of over it after that second set. We wanted to get it done, we knew we were capable of it. Princeton's a good team, but we knew we wanted to win, and we knew we could do it."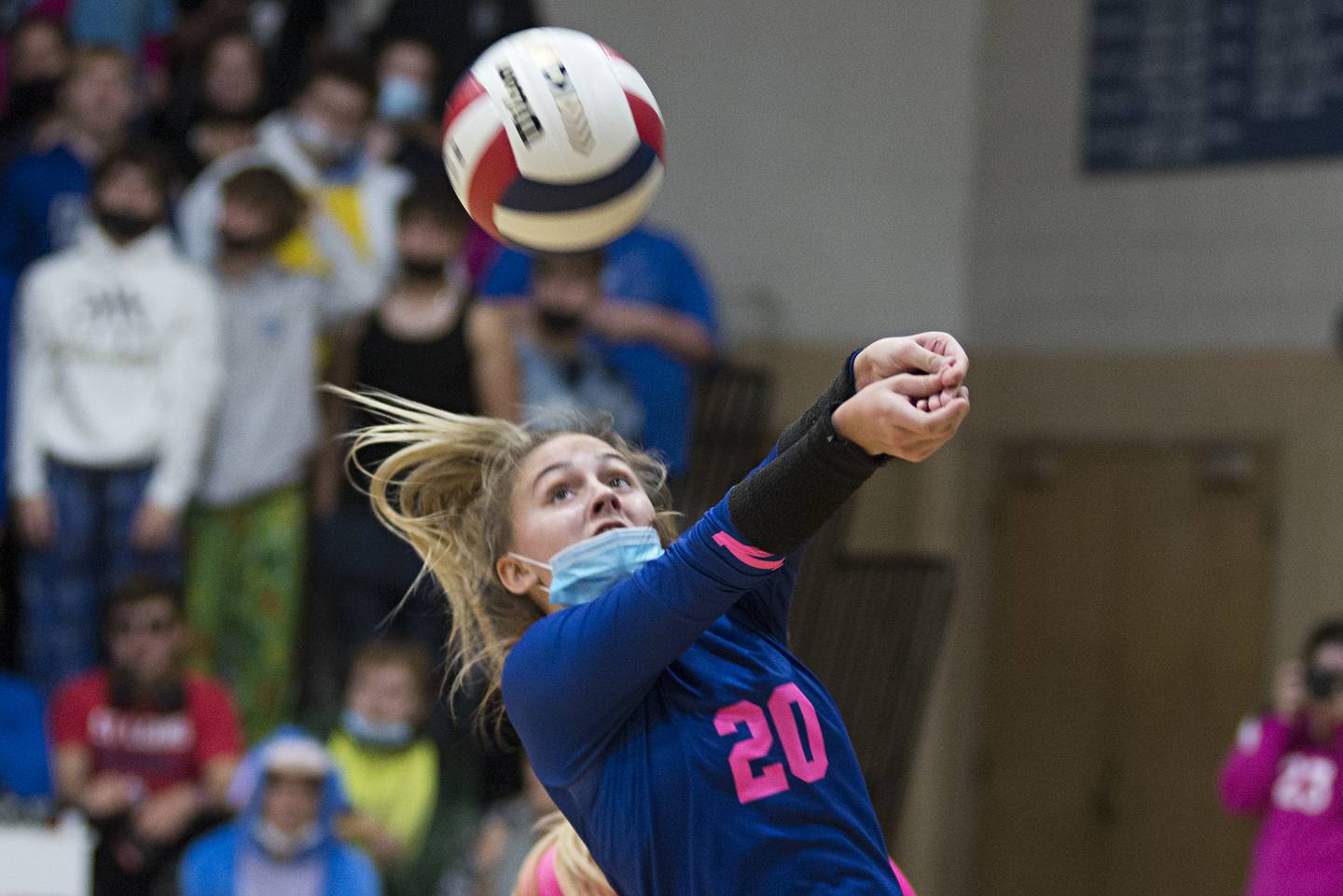 Clevenger had a match-high 20 kills and a team-high 28 digs to go with four blocks, and Johns added 19 digs, an ace and 4 blocks for the Comets. Rowzee finished with seven kills and 11 blocks, Katie Grennan had 14 assists, eight digs and two kills, and Shae McNeill added 17 assists and 12 digs. Paige Grennan chipped in 24 digs, six assists and an ace, and Shannon Kelly finished with four blocks.
"In the first and third sets, we played more of our style of game, and that kept us moving forward with a lot more energy and playing hard-nosed volleyball," Newman coach Debbi Kelly said. "We knew the energy kind of was down at the beginning of the second set, but it was building back up at the end of the second set. We had worked to build it back up, and we just wanted to feed off of that energy going into the third. I thought we did a nice job coming out in that one and getting the lead.
"Princeton threw a lot of things at us, got us out of our game in the second set, but it was a good volleyball match. It's going to really help us going into the postseason, having that type of match."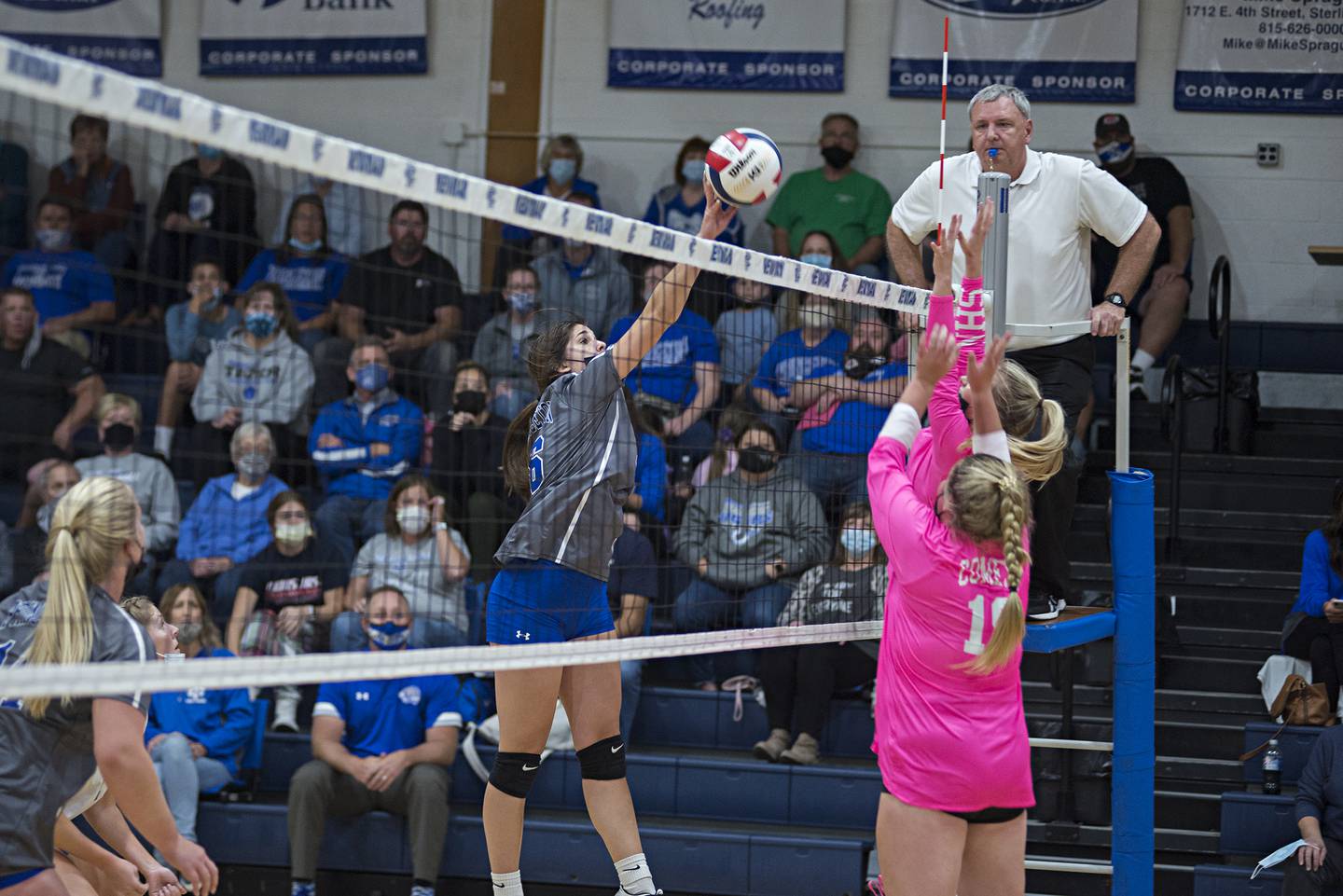 Bates had 25 assists, 15 digs and nine points for Princeton, with Abby Peterson adding 32 digs and eight points. Olivia Gartin spiked nine kills, and Hecht and Maya Gartin both added seven kills; Hecht added five digs and 1.5 blocks, and Maya Gartin stuffed two blocks. Richards finished with two kills and 3.5 blocks, Taylor Wetsel had 13 digs and 16 points, Libby Boyles chipped in eight digs, and Ibarra added seven digs and six points.
"Super proud of my kids," Newman coach Andy Puck said. "Newman just out-hustled us, outplayed us, out-executed us in the first set. In the second set, we got down to fundamentals, got them out of system; serving high kind of took them out of their rhythm. The third set, we came out hot, and honestly, we took our foot off the gas, we got a little intimidated, and some kids took some plays off – and if you take plays off against good teams, you're playing from behind and that's never a good recipe for success."
"It feels really good to play that level of volleyball and push ourselves," Bates added. "Even though we lost, I'm super proud of our team."