Christian Lorenzo said he had three schools on his final list. But when it came down to it, he just couldn't say no to the University of Illinois and its facilities.
The DeKalb senior defensive lineman announced his commitment to the Illini Wednesday night, signing his National Letter of Intent.
"I stepped into the weight room, the training room, the rehab rooms," Lorenzo said. "It's like no other. It's one of a kind."
Lorenzo said he also was considering NIU and Murray State, but Illinois won out.
Lorenzo was a two-time selection to the Daily Chronicle All-Area Football team. He was an all-DuPage Valley Conference pick this year, finishing with 45 tackles and four sacks.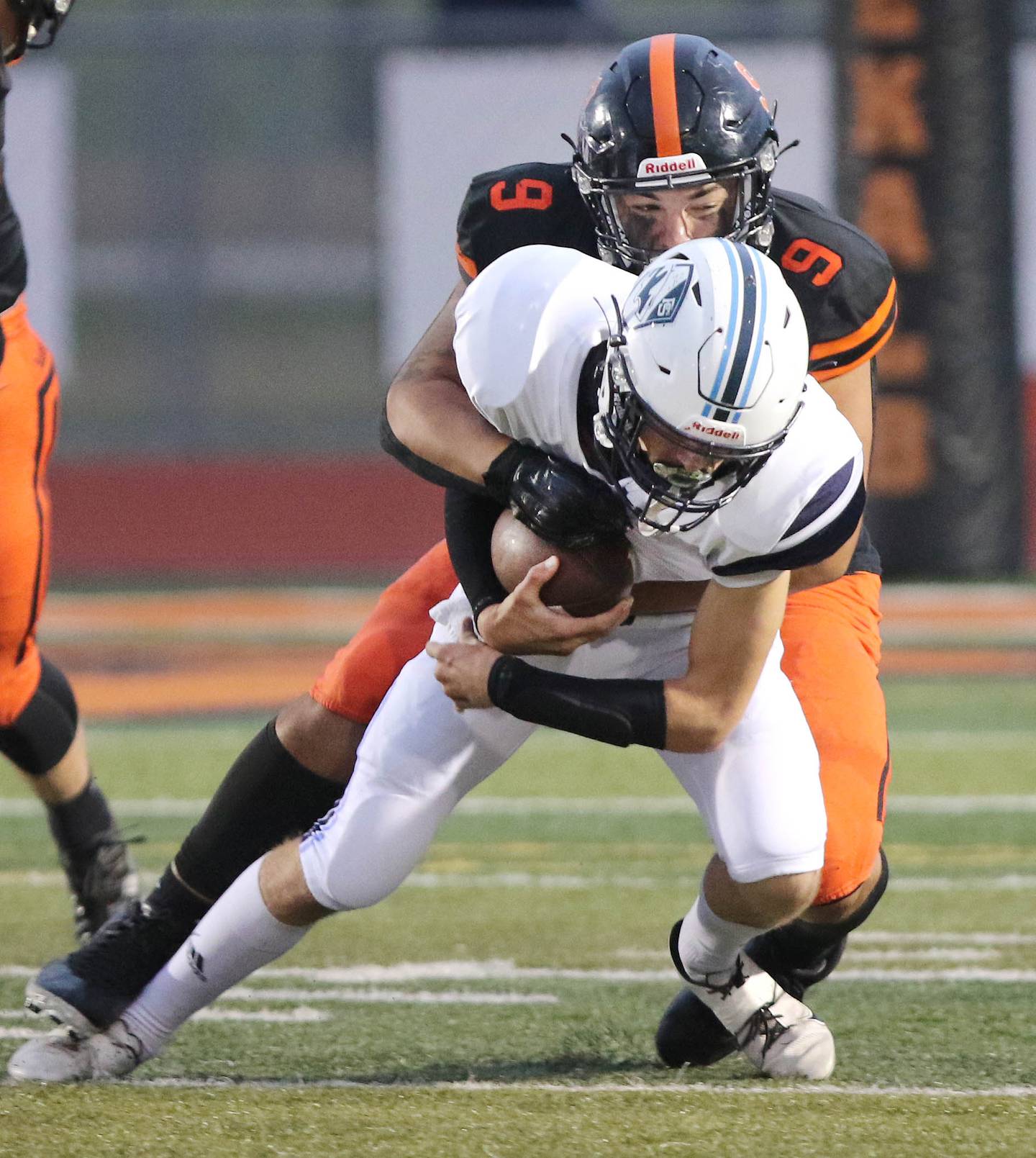 As a junior, he averaged three tackles a game in a season shortened because of COVID-19 protocols.
"It's a blessing," Lorenzo said. "I was invited to a visit day and sat down and talked to the coaches. I got the call after that saying they offered. They gave me the opportunity, and I took it. I love the opportunity, and I just took it.
Lorenzo was a three-year starter for the Barbs. He played more on offense this year, as well, saying before the season he approached coach Derek Schneeman about it, in part to help increase his appeal to colleges.
After having offers from Roosevelt and Eastern Illinois during the summer, he picked the offers from the schools that eventually would make his list of final three.
[ New coach, new position, new role for DeKalb senior lineman Christian Lorenzo ]
"I grew up with a lot of people telling me I wouldn't make it," Lorenzo said. "It put me down, but it was also motivation. Now I'm going to Illinois. No one in my family went to a big four-year school like this. I'm blessed to receive this opportunity."