SYCAMORE — In a matchup of unbeaten teams through the first three weeks of the season, it took Sycamore just over three minutes and five offensive plays to jump to an early two-score lead over Ottawa at Engh Community Field on Friday night.
An Elijah Meier-to-Joey Puelo 36-yard touchdown pass 128 seconds into the game got the Spartans going. Then on Ottawa's second play from scrimmage, Kiefer Tarnoki picked off a pass from Pirates' QB Colby Mortenson near midfield and returned it to the 1, where Tyler Curtis followed with a scoring plunge to give the hosts a 13-0 lead on the way to a dominating 54-20, running-clock victory.
Sycamore is now 4-0 overall and 2-0 in the Kishwaukee River/Interstate 8 Conference White Division; while Ottawa fell to 3-1 and 0-1.
It was the eighth meeting between the programs since 2012, with Sycamore now winners of all but the inaugural clash.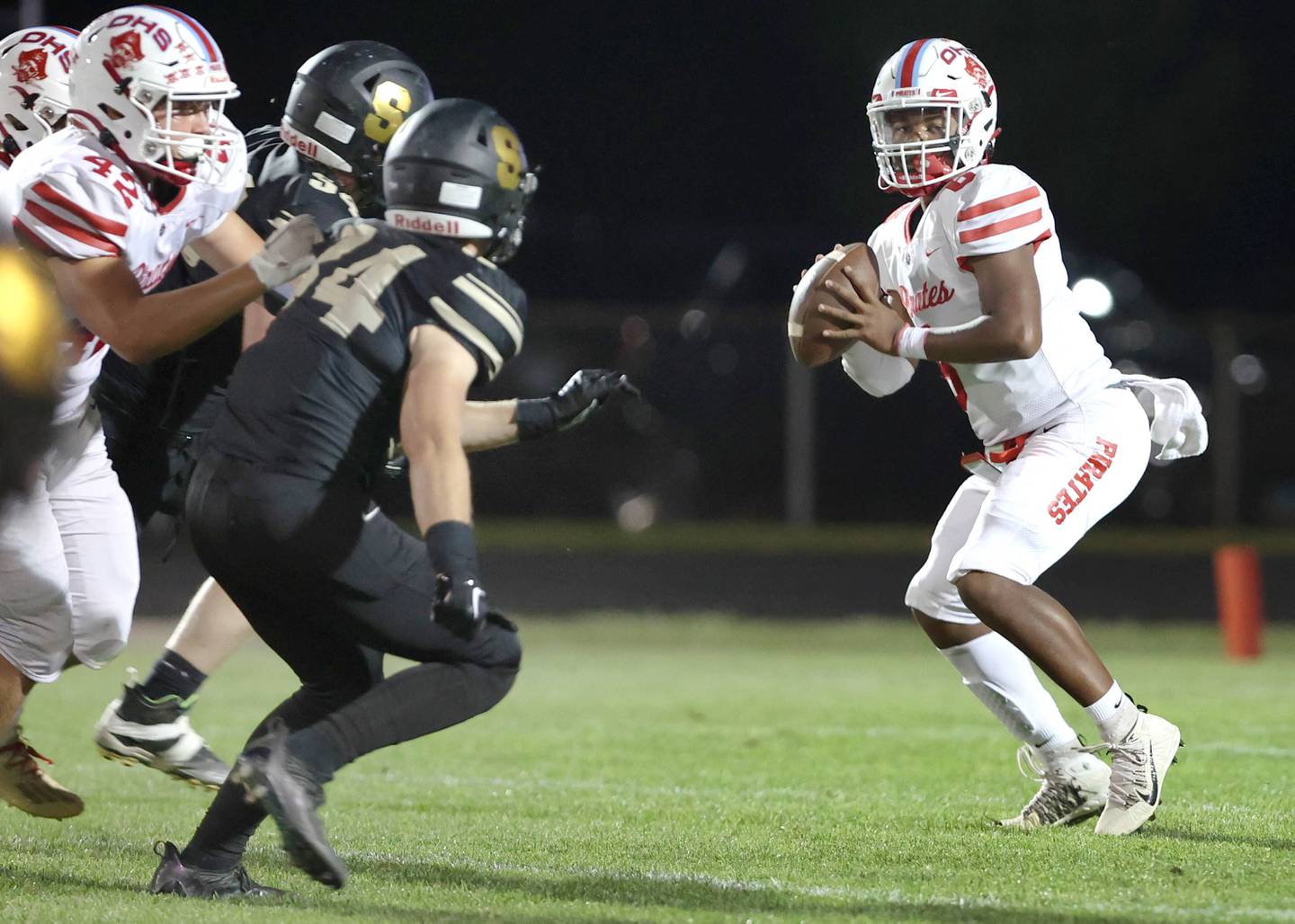 "That is what you want to do when you are playing at home and your opponent is also coming in 3-0. In these types of games, you want to get on them early, because the more you let teams stay in the game, they start feeling pretty good about themselves," Sycamore head coach Joe Ryan said.
"I thought we executed very well, especially with the early game plan. We have a lot of team speed, and we tried to use that to our advantage in the early part of the game."
Sycamore added two more scores in the opening quarter, first with Meier - who finished 9 of 9 passing for 181 yards and four TDs - finding Burke Gautcher, who broke three tackles on the way into the end zone. Then after the Spartans' defense forced its second punt, Curtis ran it in from the 4 to make it 26-0.
Meier and Puleo hooked up again early in the second on a 35-yard TD pass to make it 33-0.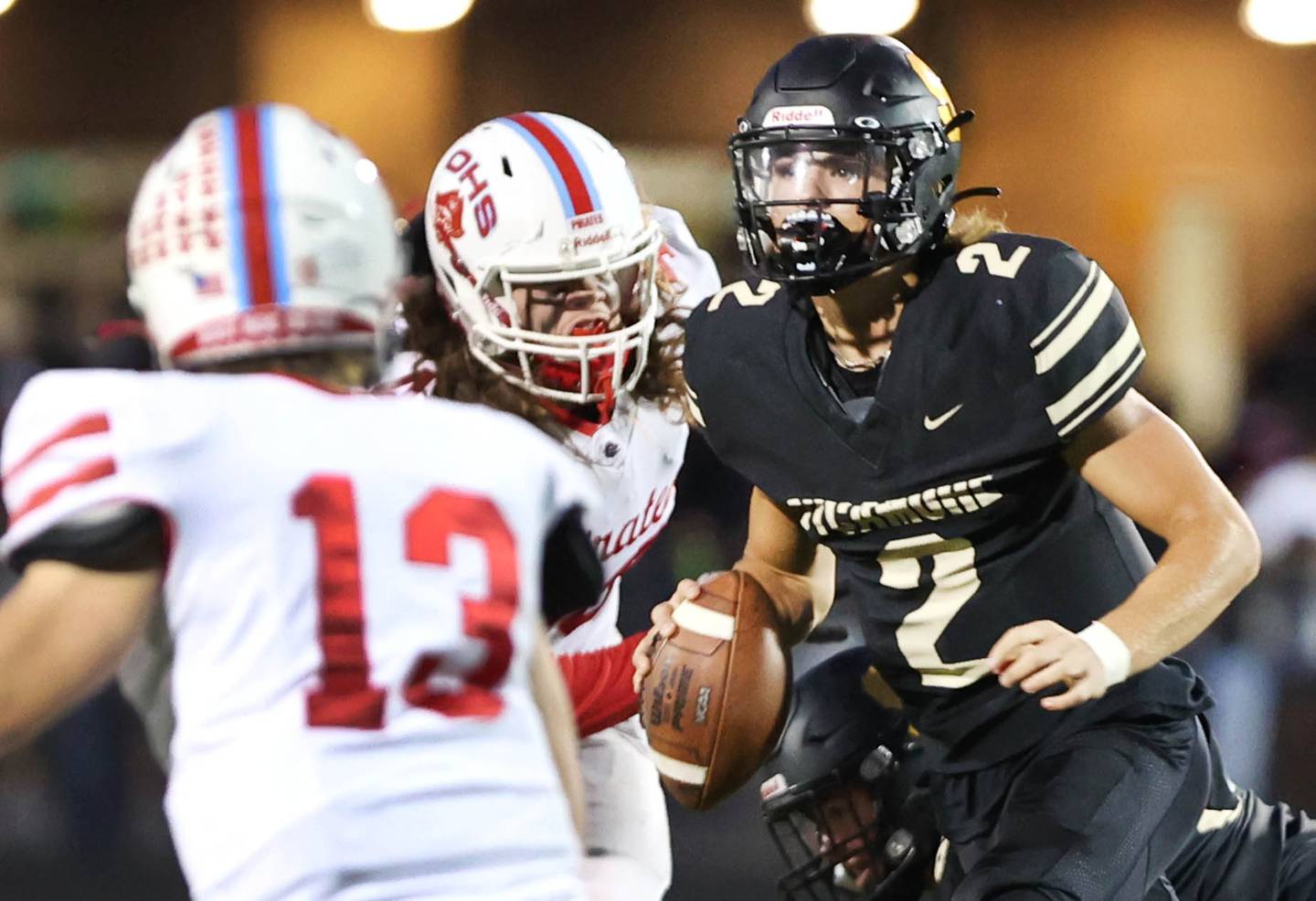 Ottawa broke into the scoring column five minutes before halftime on Levi Sheehan's 46-yard fumble-return score, but the hosts used a 10-yard TD run by Zack Crawford (five carries, 107 yards) and another Meier-to-Gautcher (four catches, 96 yards) pitch and catch, from the 12 this time, to hold a 47-7 lead at the break to ensure a running-clock second half.
"Sycamore executes at an extremely high level, and they did here tonight," Ottawa head coach Chad Gross said. "The message at halftime and after the game to our kids was that's the next step we need to take as a program. We were happy to start the season 3-0, but to get to the level that Sycamore is at we have to execute at that high level too.
"We did have some positives tonight, like the defense took the ball away a couple of times, and we scored a touchdown directly off of it, but there is a lot of learning and mistake-correcting we can take away from tonight going into next week."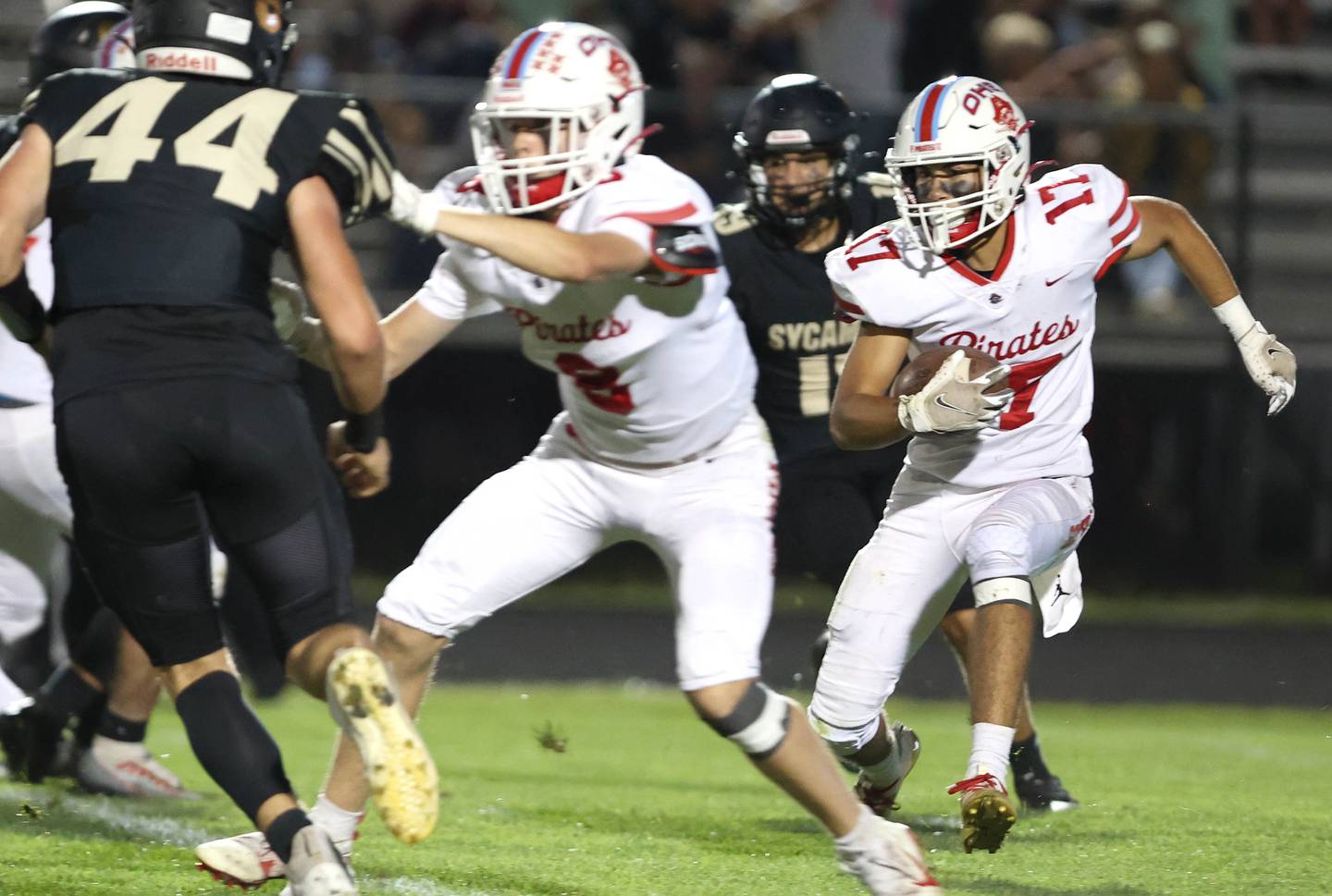 In the second half, Ottawa scored twice, on a Mortenson-to-Conner Price 74-yard scoring play and a 15-yard TD run by Keevon Peterson. Sycamore added a 3-yard dash by Zachary Daring.
Sycamore held a 465-147 advantage in total yards.
"We have been good in all three phases of the game so far this season, and that is something you have to do if you want to have a solid regular season and a deep run in the postseason," Ryan said. "We had a couple of turnovers tonight which are unacceptable, and we missed a couple of extra points, but other than that I felt like it was a pretty solid effort by the kids."
Next week Ottawa hosts Kaneland for homecoming, while Sycamore is at Rochelle.