ELGIN – IC Catholic Prep senior running back Kyle Franklin did all his damage in one half of play Saturday afternoon in Metro Suburban Conference action at St. Edward.
In 24 minutes of action, the lightning-quick back gained 141 yards on 11 carries and scored four times on runs of 38, 24, 3 and 4 yards.
Franklin's outstanding effort propelled the visiting Knights to an easy 55-6 win in Elgin. IC Catholic Prep improved to 2-1 overall and 1-1 in conference; St. Edward is also 2-1, 1-1.
"I have to give all the credit to my offensive line," said Franklin. "They opened some huge holes. We were ready to play mentally and physically. We are happy to have a season. It didn't look good for awhile."
Knights coach Bill Krefft had high praise for his talented back.
"Kyle is special," Krefft said. "He plays with so much heart."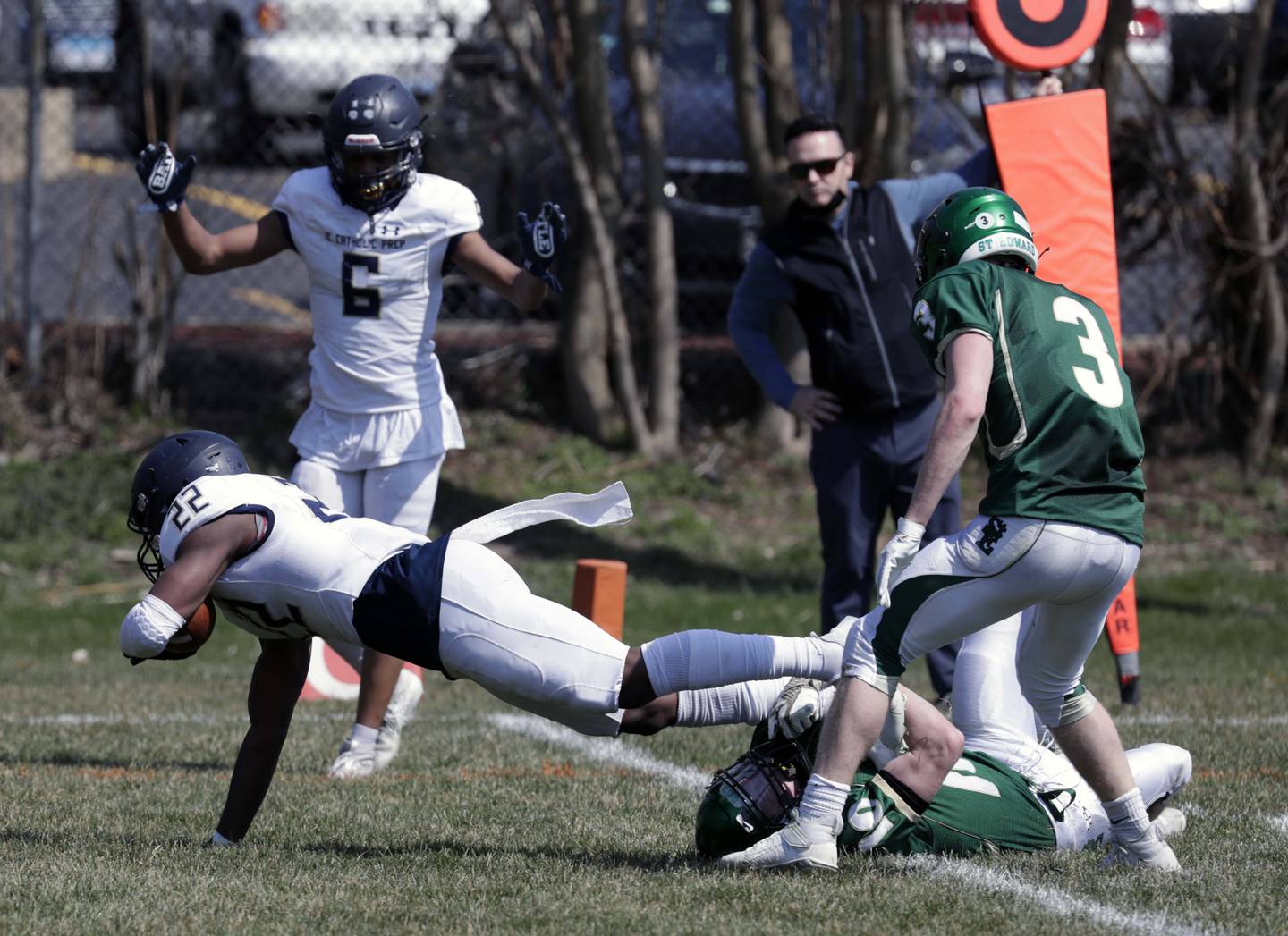 Scoring on their first five possessions, the Knights also got a great effort in the first half from freshman quarterback Dennis Mandala.
Mandala, who ran for a 5-yard touchdown, completed 8-of-12 passes for 100 yards and two touchdowns to Denzell Gibson. Gibson snared scoring strikes of 11 and 16 yards from Mandala.
IC's only second half score came on a 51-yard run by Malik Gray.
Gibson caught three passes for 42 yards and two scores while Kareem Parker caught four passes for 54 yards. IC accumulated 318 yards of total offense and garnered 17 first downs.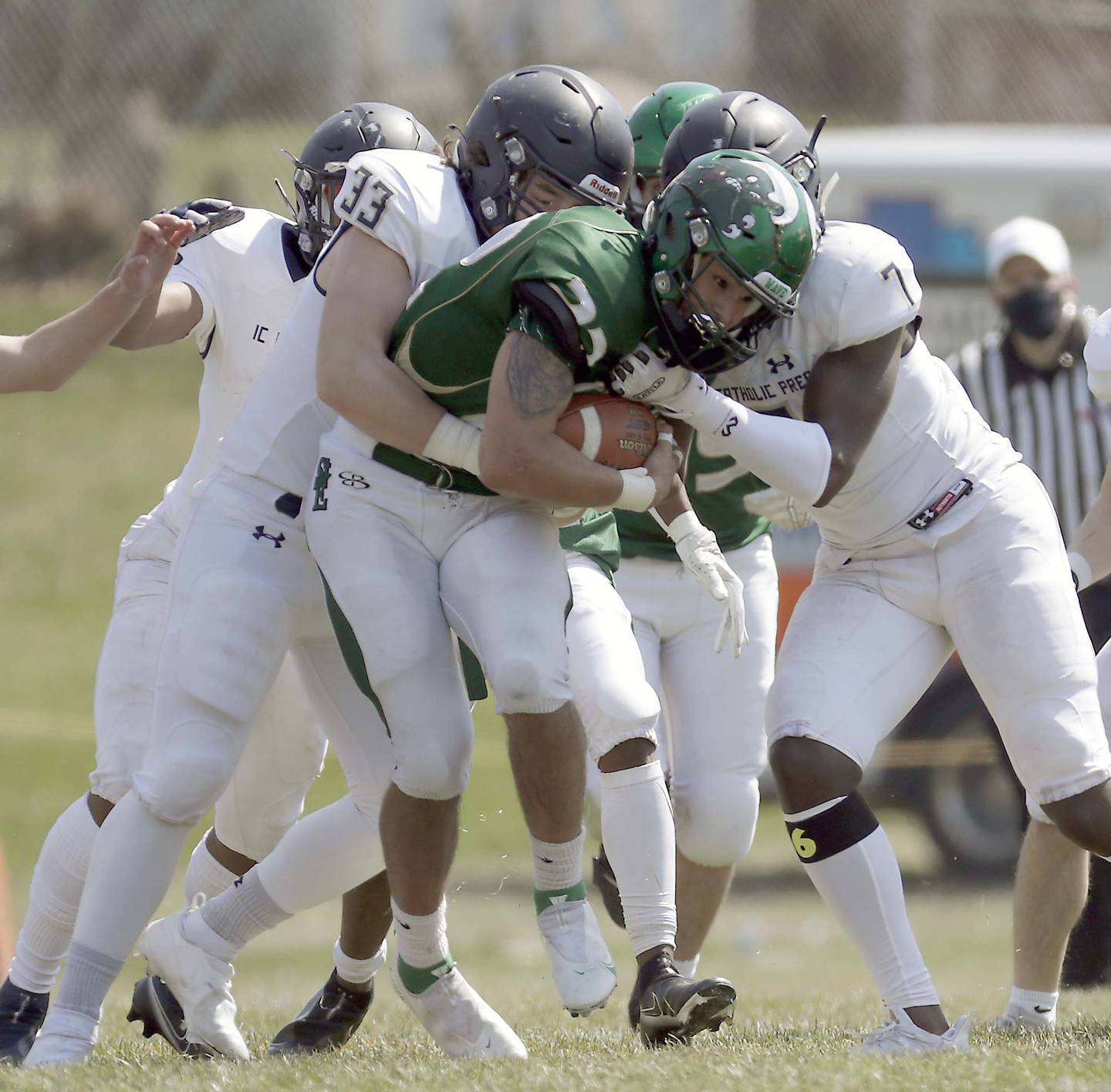 The Knights' defense stymied the Wave offense in the first half. St. Edward only managed 2 first downs and 6 yards of offense.
The opportunistic defense recovered 2 Wave fumbles by AJ Howard and Gibson.
The Wave's lone touchdown of the game came on a 15-yard scoring strike from Luciano Rolando to Clemon McCullough with 8:42 remaining in the contest. Anthony Kirkwood was the top rusher for the Wave with 32 yards on 5 carries.
"It was nice to score," said St. Edward coach Mike Rolando. "The kids didn't quit and I am very proud of the effort. It was a great day to play. IC is a very good team but we started the game intimidated. I am happy for the seniors they get to have a season. I want them to have fun."