Few people can say without question they have their dream job before they even start it.
But Willie Hayes thinks he's one of them.
Hayes was approved as the next head coach of the Lemont football program at a recent school board meeting. Hayes, who has been the program's defensive coordinator for the past five seasons, replaces the retiring Bret Kooi in the top spot. Kooi went 82-18 over nine seasons while leading the Lemont program and went 198-103 over 29 seasons as a head coach at Joliet West, Lockport and Lemont.
"God, I'm on Cloud 9 right now," Hayes said. "This is 100% my dream job.
"Obviously, I went to school there, and this is something that I have been working towards for probably the last 12 years, to be honest with you. So there is no other place that I would want to be a head coach besides Lemont High School. So it's hard to put into words the passion and love and enthusiasm I have for this place, and I couldn't be happier."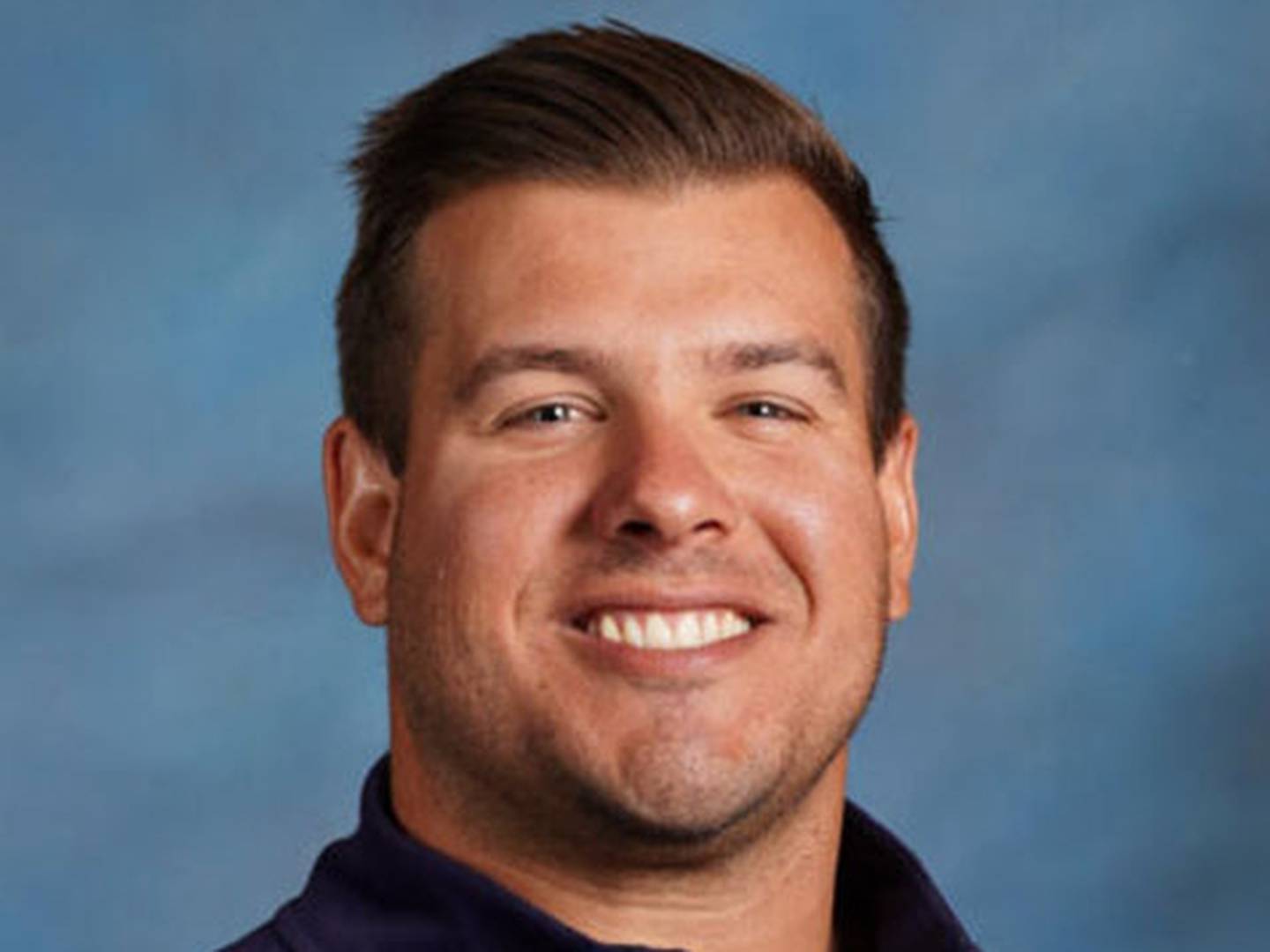 In addition to his five years as the Lemont defensive coordinator, Hayes has been an assistant in various roles for Lemont for 11 seasons, nine under Kooi and two under previous Lemont coach and current Lemont principal Eric Michaelsen.
Hayes also played for Michaelsen at Lemont from 2005-2007, starting at linebacker all three seasons. Hayes was a three-time all-conference pick and two-time All-Area choice before moving on to North Central College, starting in his final three seasons for the Cardinals. After graduating from North Central with a Master's degree in Special Education in 2012, Hayes made a beeline back to Lemont to serve as a student teacher and hasn't left.
"And ever since I got back in the building it was, you know, this is what I'm destined to do, and this is what I'm going to do. I've had the opportunity to have some great mentors in my life, and under Coach Michaelsen and Coach Kooi and the rest of the assistant football coaches who were actually my football coaches when I played at the high school," Hayes said. "So it is pretty cool to kind of see everything come full circle and pay off.
"It's nice when you put in the effort put in the work and dedication, everything that you know and it finally comes through, and it's something that I am extremely fired up about."
Lemont has set the bar extremely high for Hayes in trying to maintain the status quo for the program. Lemont has put together back-to-back undefeated regular seasons and reached the quarterfinals in the Class 6A playoffs in 2021 and then the semifinals in 2022. Both years, Lemont's season came to an end at the hands of East St. Louis.
But Hayes doesn't see the lofty standards as something to shy away from, as he embraces the challenge of keeping the Lemont program on top. Lemont has qualified for the playoffs for 17 of the past 18 seasons where the postseason was contested.
"I think that's what makes Lemont High School so special is that we support our own, and we back each other up, and I know I have the support of the community, the school, the administration, the coaches, but obviously, I think one big thing is that we strive on Lemont does not rebuild, we reload," Hayes said.
"We have high expectations for our kids, and we hold them to those expectations. And we work in the offseason extremely hard, and they kind of know what they're getting into, and they know what to expect. And I think that's just a testament to our program and the guys who have built it, and I'm just fortunate to kind of step into the head coaching role and resume what they kind of laid the foundation for."