HINCKLEY – Although two are starters, only three players with varsity experience will be back for the Hinckley-Big Rock boys basketball team when the 2022-2023 season starts.
Coach Seth Sanderson said one of those players, Ben Hintzsche, could end up being the best player in the Little 10.
"His first two, two and a half years he had all the skill and he played hard, he just didn't have that feel for the game yet," Sanderson said. "Toward the end of last year and this summer he's had the ball in his hands a lot and he has done great."
Sanderson said Hintzsche always has been great with the ball and can score. Hintzsche averaged 11.3 points and 3.1 assists last season while shooting 44% from long range.
"Off of last year we lost a lot of seniors and all, but honestly I think we picked right back up from where we started," Hintzsche said. "The younger guys are really stepping up, knowing their roles, scoring, playing defense, anything they can to help."
Sanderson said Hintzsche really has learned how to control the speed of the game, calling it the biggest improvement he's made over the summer.
"You want the player to be a linear track, where it's always one step better, one step better, one step better. But it doesn't always look like that," Sanderson said. "But sometimes it's up and down, sometimes it's exponential. It just doesn't happen like that. But he's done a really nice job in taking that next step. I'd say he's met or exceeded all those expectations."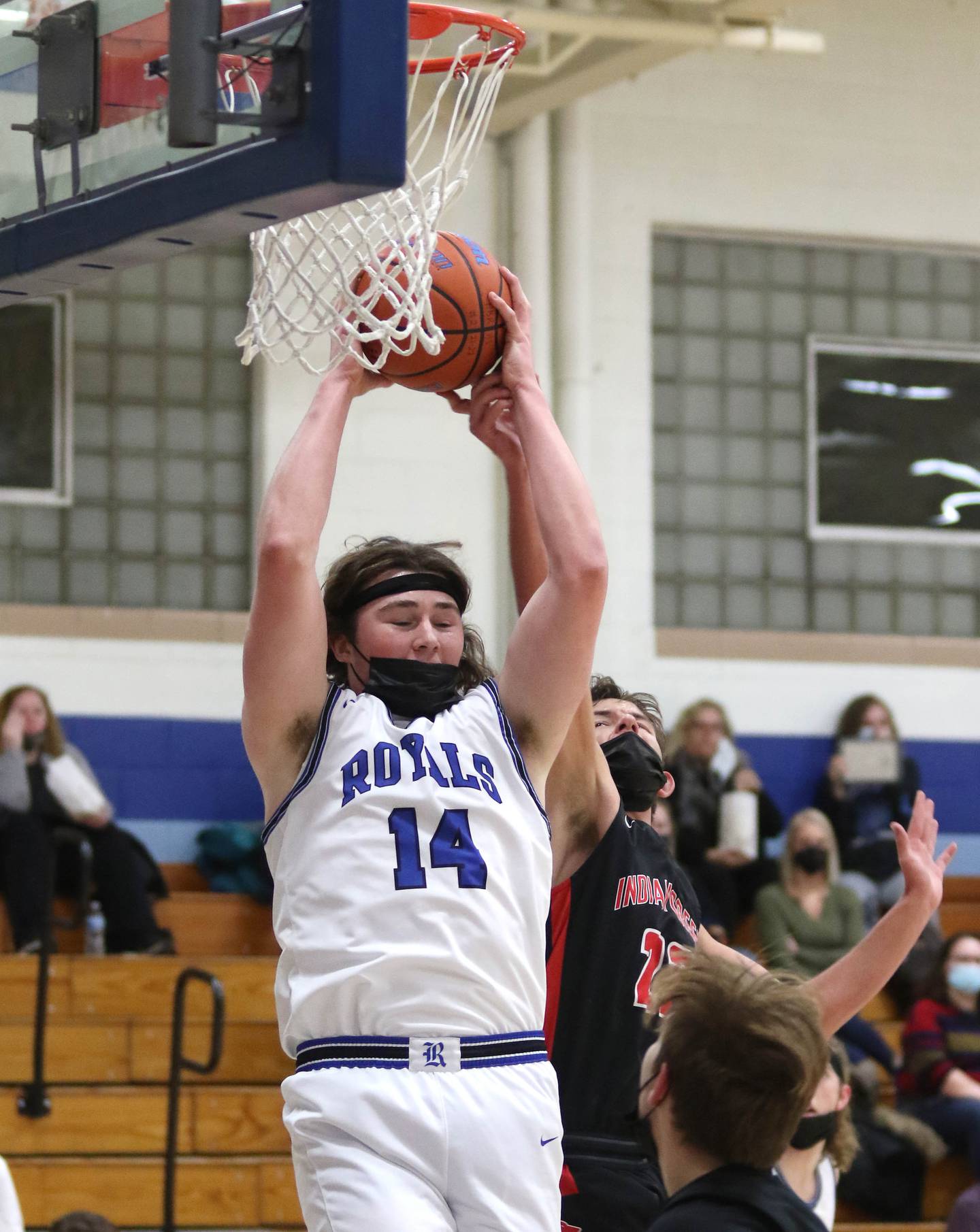 Sanderson said the team will use four guards plus 6-5 sophomore Martin Ledbetter in the post. Ledbetter, along with Hintzsche, started for the Royals last season. Junior Landon Roop will have an expanded role after coming off the bench last season.
The trio are the only varsity players returning for the Royals, but Hintzsche said he likes what he's seen this summer.
"Obviously, we have kids stepping up, but I'm trying to score the ball this year and step up defensively," Hintzsche said. "I think having shooters, my brother Max is on varsity this year, and he's become a good drive-and-kick shooter. Martin, big boy that he is, I'm happy with how it is."
Sanderson said he likes the way the team has come together. He's confident Hintzsche is ready to take on a leadership role.
"He's going to have to wear the burden of [teaching]. This is what it looks like. This is what a practice looks like," Sanderson said. "It's those sort of things that are going to fall to him."