DeKALB – An elementary school teacher in DeKalb School District 428 could receive the 2023 Golden Apple for Excellence in Teaching Award.
Founders Elementary School fifth grade teacher Dominique Yackley has been named a finalist for the award. She's one of a group of 30 fourth through eighth grade teacher finalists still in consideration for the state's prestigious award honoring educators.
Yackley said being named a finalist means a lot to her.
"It means being validated in my education journey and teaching journey," Yackley said. "I'm very excited. … It means a lot not only for myself but for my students. That's, of course, a partnership in the learning and educating."
Award recipients will be surprised and issued a $5,000 cash prize in the spring, according to a news release. Yackley said she believes she has a good shot at winning.
"There's no way to have a successful classroom, there's no way to have learning happening unless you have a good relationship with each and every student. The first step to that is just make sure they know that they're safe, making sure that you honor and validate their existence and their opinions."

—  Dominique Yackley, fifth grade teacher at Founders Elementary School in DeKalb
According to Yackley's nomination, her creative approach motiving students and advocating for education welcoming to all is what makes her stand out, building trust and strong relationships with students, according to the nomination.
"Whether they are playing a word game with Takis snacks or sporting 'Stranger Things' gear, Yackley welcomes students' cultures, likes and interests," nominating officials said in a news release. "According to her colleagues, the way Yackley inspires students while holding them accountable and to a high standard make her an excellent teacher and leader."
Nominating officials also heralded what they called Yackley's passion for inclusivity and her work with the district's school improvement team fostering diversity and more inclusive classrooms.
Yackley said she believes the reason she was nominated for the Golden Apple Award is easy to pinpoint.
"I think empowering my students, I think teaching truth and not sugarcoating instruction, I think partnering with parents and students so that the learning experience is not just me lecturing but 80% discussion in class and making sure this is a safe space is probably the top reason why I was nominated," Yackley said.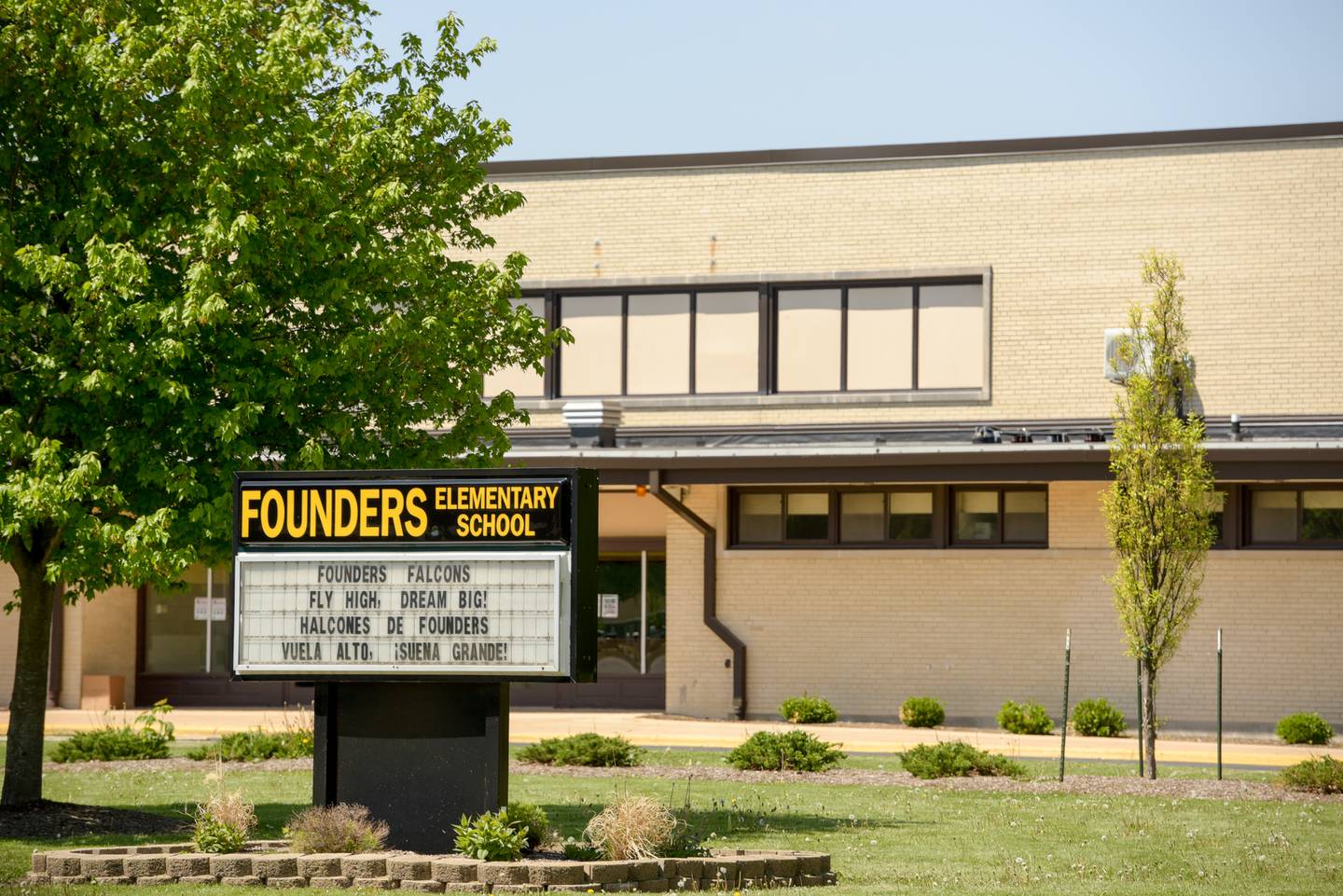 Yackley touted her efforts to amend the district's curriculum to be more culturally responsive.
"I think that has empowered staff and definitely students and it's validated their existence," Yackley said. "I think that's extremely important."
Yackley said that building relationships with students is critical to carrying out her job.
"There's no way to have learning happening unless you have a good relationship with each and every student," Yackley said. "The first step to that is just make sure they know that they're safe, making sure that you honor and validate their existence and their opinions. I'm really glad that DeKalb is a very diverse district. So, making sure that my instruction and my curriculum allow for those mirrors and those doors and windows for them to see themselves and see others in is my No. 1 criteria."