Another year, gone. As we enter 2022, here are some of the headlines we'll be watching in the new year. We expect it will bring with it more of the COVID-19 pandemic, including impacts on local hospitals, schools, business and events.
In no particular order:
Big business could open on DeKalb's south side, as Amazon, Facebook continue development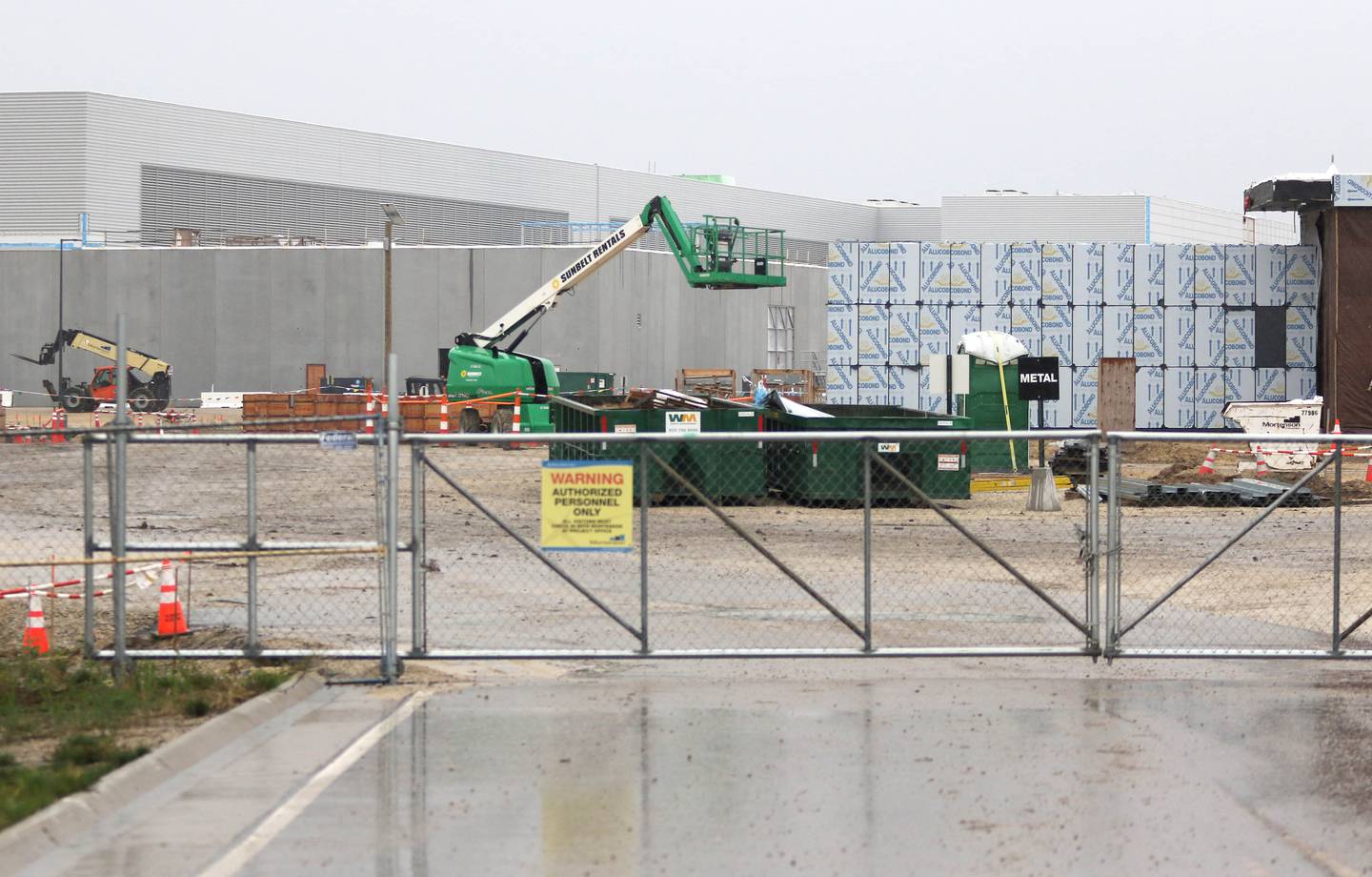 Significant development is expected to continue in DeKalb along the I-88 corridor around Gurler Road, as social media giant Facebook build's its DeKalb Data Center and the world's largest online retailer, Amazon, recently purchased nearly 59 acres of land in DeKalb, the same land slated for a 700,000-square-foot warehouse which has to this point only been dubbed "Project Barb" by City of DeKalb officials.
It's the kind of longterm, big name economic development city leaders have courted for years, and promised will bring substantial property tax revenue to the area and hundreds of jobs.
It's been nearly 18 months since the data center was announced in June 2020. The build is expected to take several years.
Officials from Amazon have yet to publicly speak on the timeline for an Amazon center, though DeKalb County court records show the purchased land transaction occurred in October. According to site development plans put forth by the City of DeKalb, the warehouse promises to bring in 1,000 jobs.
The $800 million Facebook data center on 505 acres will be privy to a 20-year, 55% property tax abatement plan, approved by the DeKalb city council and agreed upon through the DeKalb County Enterprise Zone, a program administered by the DeKalb County Economic Development Corporation, with a stipulation of 50 tech jobs with a starting wage of $38.50 an hour to qualify for tax abatements within the first few years, documents show.
The south side DeKalb corridor is looking more crowded everyday, and with the additions of a major retail chain, we'll be watching closely how the facilities develop, what the jobs look like, and what that means for neighboring areas and tax dollars in DeKalb.
What does school look like in year 3 of the pandemic era?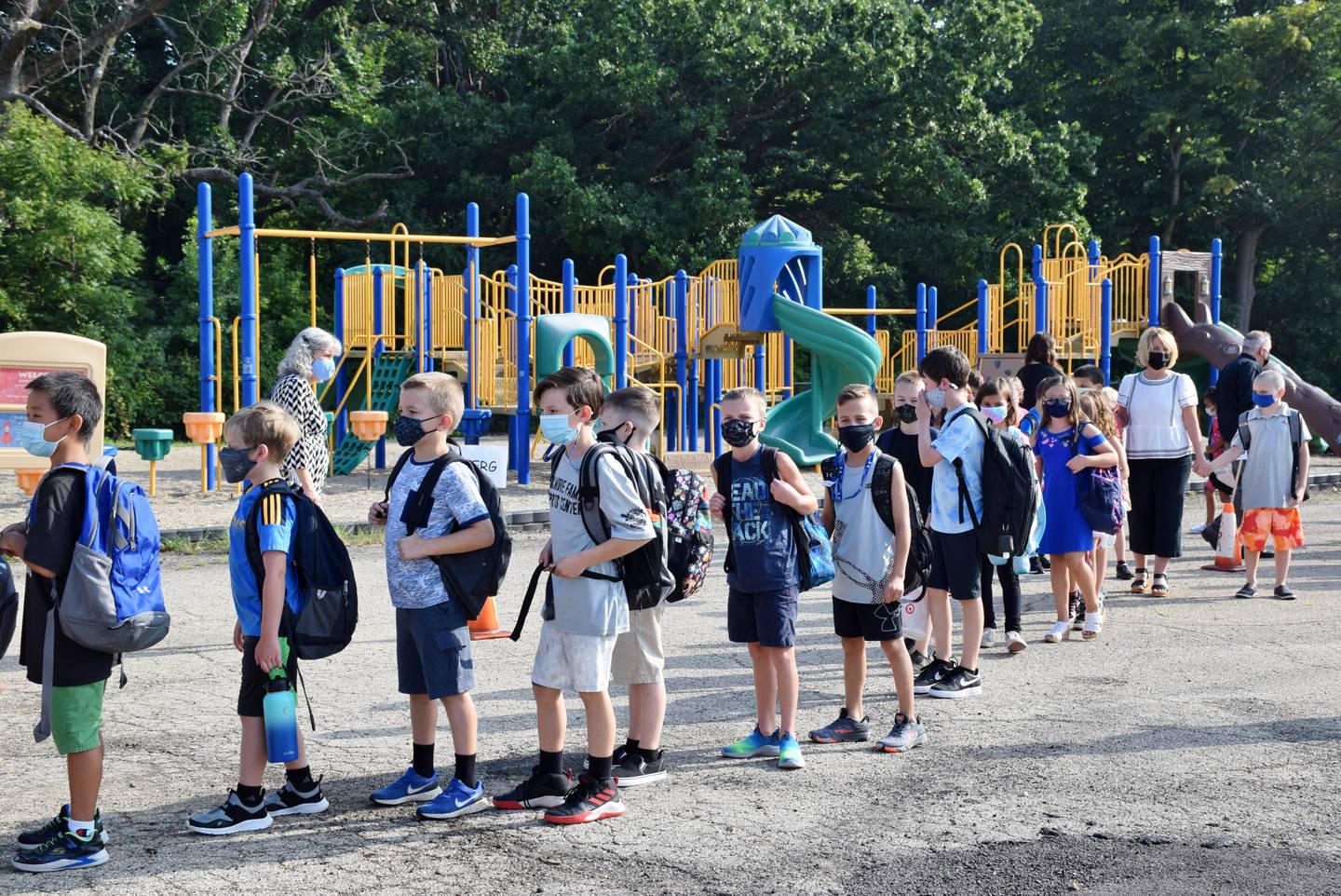 The first half of the 2021-2022 school year seemed determined, in line with federal and state guidance, to keep schoolchildren physically in classrooms for as much as possible. Learning loss and a drastic change of lifestyle was the reason for the push, officials said. The fall semester came with mandates from Gov JB Pritzker's office in an attempt to keep both kids, and staff, as safe as possible inside school buildings.
By the end of the first half of this year, with the arrival of colder temperatures forcing folks back inside and a new variant of the virus, omicron, cases began to surge again and hundreds of school-aged children were forced back into quarantine.
The third school year impacted by the pandemic has brought with it severe staffing strains and school board divisiveness, and that's likely going to continue in the new year.
The new year begins with many DeKalb County schoolchildren expected back in classrooms on Monday.
With the new guidance from the US Centers for Disease Control and Prevention changing the amount of time those exposed or infected need to isolate, that could change quarantine levels in schools significantly.
Lisa Gonzalez at the DeKalb County Health Department has said she can't detail yet how those CDC guidances will impact local action, but once she knows more and receives further guidance from the state health department, she'll pass it on to area schools.
The COVID-19 vaccine is also not yet available to children under five, and booster shots aren't yet available to young children and teenagers either. Only time will tell whether the new year will make bring those options to the community.
Midterm elections with new district maps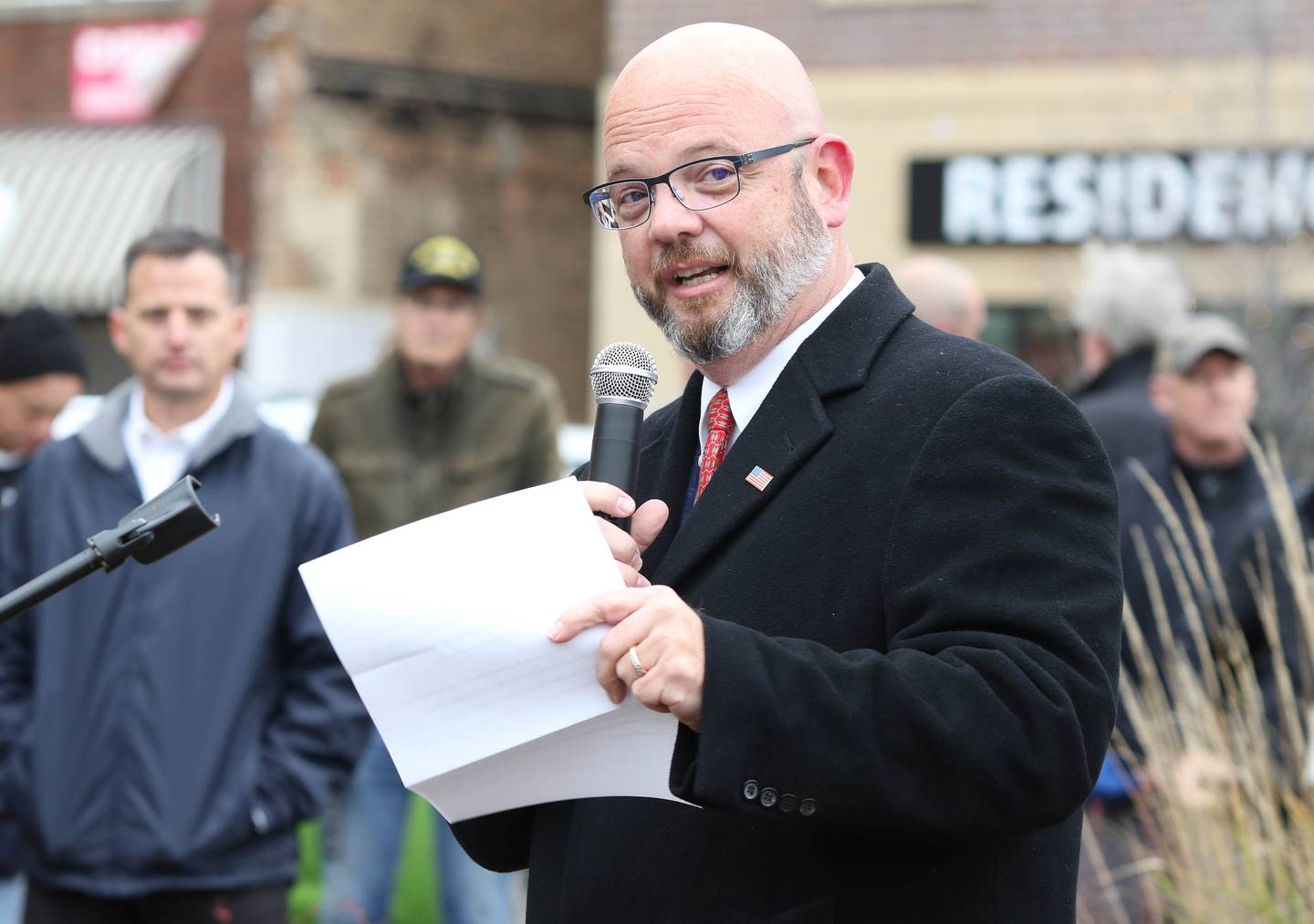 Though it seems like yesterday that the nation held its 2020 Presidential Election, 2022 brings with it the Midterms, a nationwide election cycle held every two years where federal, state and local officials vie for reelection or newcomers try to take the seats. These elections can have significant impacts on state and federal houses of representatives, the senate, and local elections, too.
In additional to an Illinois gubernatorial election, DeKalb County voters will have the chance to elect a new sheriff (The first new person in decades after the retirement of longtime Sheriff Roger Scott), new county clerk and recorder who oversees elections here in the county, and new legislators to represent us in Springfield.
Throughout Illinois and in our local communities, the state has been remapped to redraw districts, geographical areas which are in turn represented by a specific person in Springfield. In DeKalb County, that map will look significantly different than past years.
In the 70th District, for instance, though Rep. Jeff Keicher, R-Sycamore, has announced he'll seek reelection, the area he'll represent will not include DeKalb city, or much of the northern portion of the county. Instead, the district will loop east and north, through parts of Kane and McHenry counties as well.
Who will represent Genoa? DeKalb? Sycamore in Springfield?
We'll make sure to follow these issues carefully, so our readers are informed going into the November election.
Trials we're watching in 2022
Much like the past two years amid the COVID-19 pandemic, jury trials at the DeKalb County Courthouse remain ongoing but slowed in this COVID-19 era. There are several significant cases we've been following since the beginning, and we expect could see or are already scheduled to see a trial in the new year.
The courthouse has been outfitted in the new pandemic era specifically to mitigate viral spread for jurors and others inside courtrooms. Each juror sits in a plexiglass box, and masks remain a requirement for all who enter the courthouse.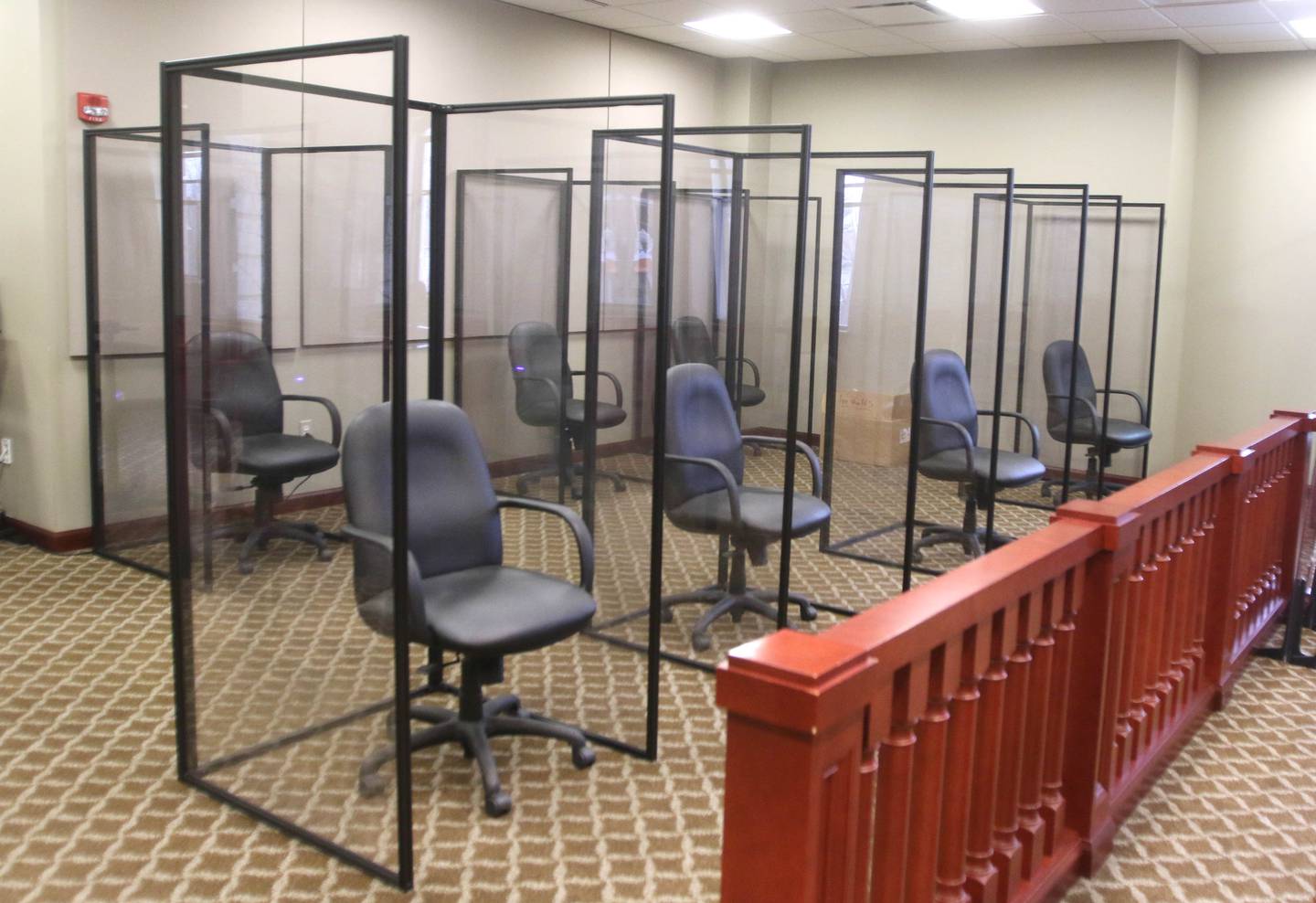 Jonathan Hurst charged with 2016 violent murder of elderly Sycamore mother, son
A murder mystery that had hung over the community for 3 1/2 years appeared to have been solved Feb. 25, when DeKalb County Sheriff's office announced the arrest of a suspect in connection with the deaths of Robert and Patricia Wilson, of Sycamore.
Police traveled to Ohio in February 2020 and arrested Jonathan D. Hurst, 51, of Cincinnati, in connection with the killings of Robert Wilson, 64, and his mother Patricia, 85, in August 2016. Hurst has been charged with first-degree murder in connection with the deaths of the Wilsons at their home at 16058 Old State Road in rural Sycamore. If convicted, Hurst could face up to life in prison.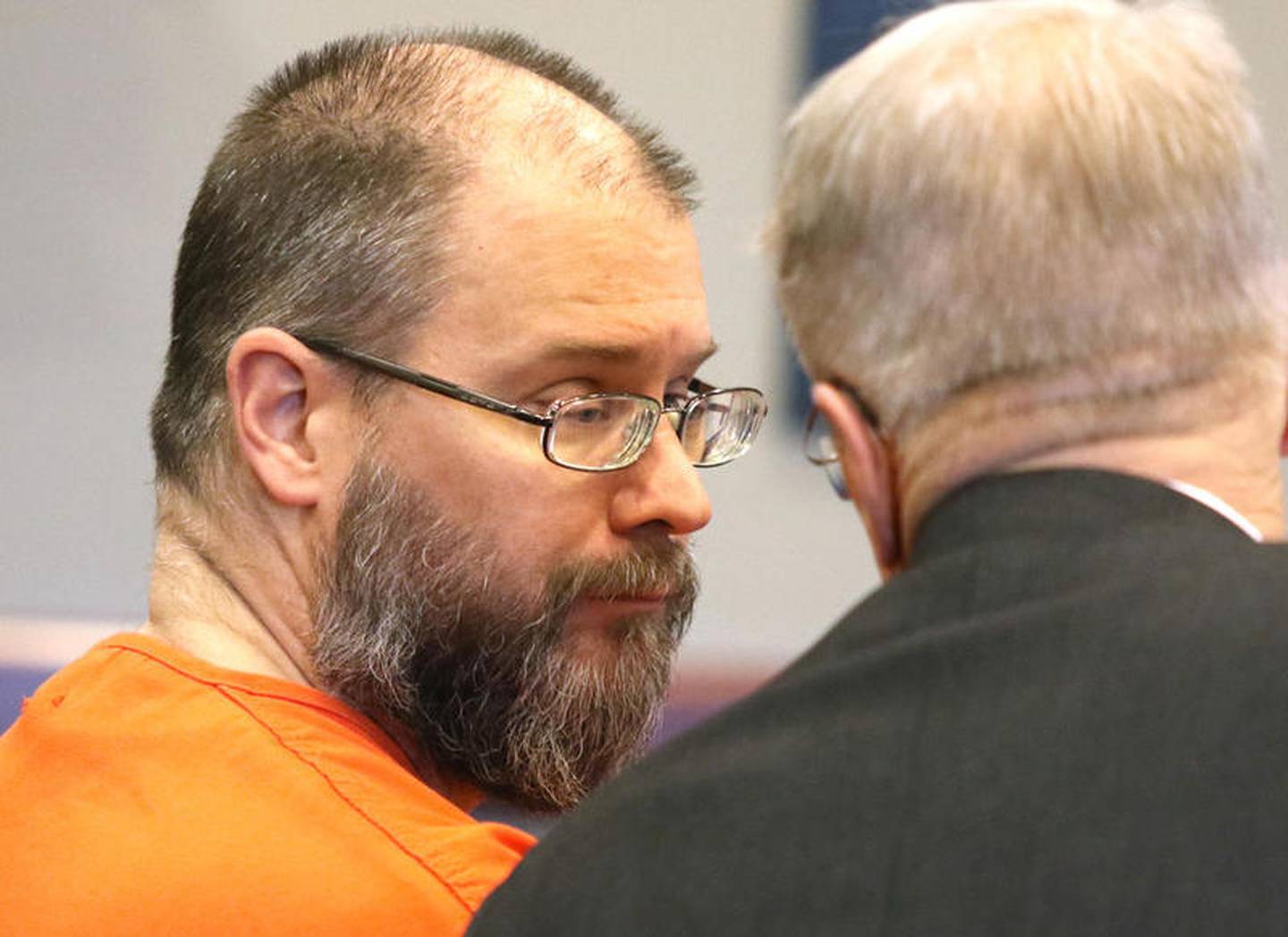 DeKalb County Sheriff Roger Scott said Hurst's DNA matched samples recovered by investigators from the murder scene. Although his DNA was not included in any criminal database, a match for Hurst was found after Virginia-based Parabon Labs used a publicly available DNA database to construct a family tree for the suspect. It's the same forensic DNA tool used to catch the suspect in the Golden State Killer case in California.
Hurst pleaded not guilty in March 2020, but his proceedings have been stalled due to pandemic constraints on the court system.
In the nearly two years since his arrest, DeKalb County prosecutors have sought DNA testing to match evidence gathered by sheriff's deputies and investigators at the scene.
Hurst most recently appeared for a virtual status hearing with his attorney, Public Defender Tom McCulloch, in front of DeKalb County Circuit Court Judge Marcy Buick Dec. 1. McCulloch said his client, who's been held at the DeKalb County Jail since hie arrest and extradition from Ohio, continues to maintain his innocence.
"We think that there's going to be evidence relating to some specialized technology, and because of that, we want to reach out and have our own experts review things and consult with us," McCulloch said. "The state has taken the position that they're ready. They took four years to charge the say, and I saw, well then, give me four years."
A trial date hasn't yet been set in the case, though Hurst is scheduled to appear for a status hearing on Jan. 31, according to DeKalb County court records.
Husband and wife charged with murder in 2020 DeKalb shooting to face joint trial together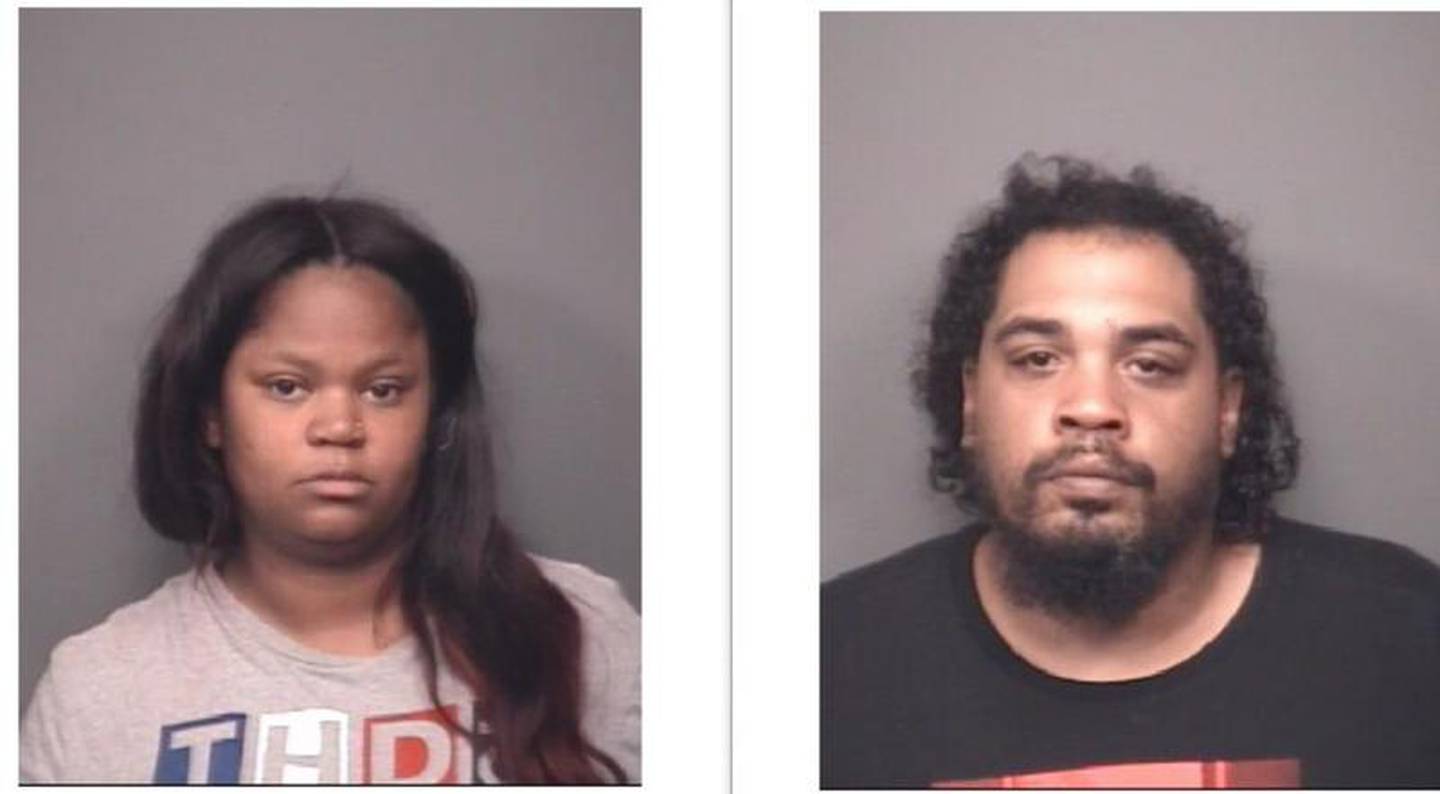 A husband and wife accused of first degree murder in the shooting death of a 29-year-old man in front of his children at a gas station in DeKalb on July 4, 2020 are set to face a combined jury trial together in January.
Jimmy D. Edwards, 33, and Katrina L. Edwards, 37, both of the 400 block of Charter Street in DeKalb, are represented by St. Charles-based attorney Kenneth Johnson.
Both Edwardses are two of four charged with first degree murder in the shooting death of 29-year-old Chrishun Keeler-Tyus, who died after he was shot following a verbal argument with Katrina Edwards at a FasMart gas station in the 900 block of South Fourth Street in DeKalb on July 4, 2020, according to DeKalb County court records. Police said Keeler-Tyus's young children were in the car at the time he was shot.
The Edwardses, along with Jimmy Edwards' brother, Emanuel Edwards, and a fourth person, Esaiah Escamilla, who police say fired the gun, are all charged with first degree murder, a Class M felony, and could face life imprisonment if convicted. Katrina Edwards is also charged with obstructing justice.
Katrina Edwards is accused of calling her husband, Jimmy Edwards, who later allegedly arrived to the FasMart with his brother, mother and Escamilla, which was followed by the shooting.
[ Suspected shooter arrested after evading police since July 4, 2020 murder at FasMart in DeKalb ]
A trial date for both husband and wife is set for the same day as of Tuesday, according to court records, for 1:30 p.m. on Jan. 20, 2022.
A regular jury trial consists of 12 individuals chosen by the judge, along with two alternates. For a combined jury, there would be 28 jurors total inside the courtroom at the same time, including alternates, a full jury set for each of the Edwardses, confirmed officials with the DeKalb County State's Attorney's Office.
After entering guilty plea, Ryan Weckerly set for sentencing in March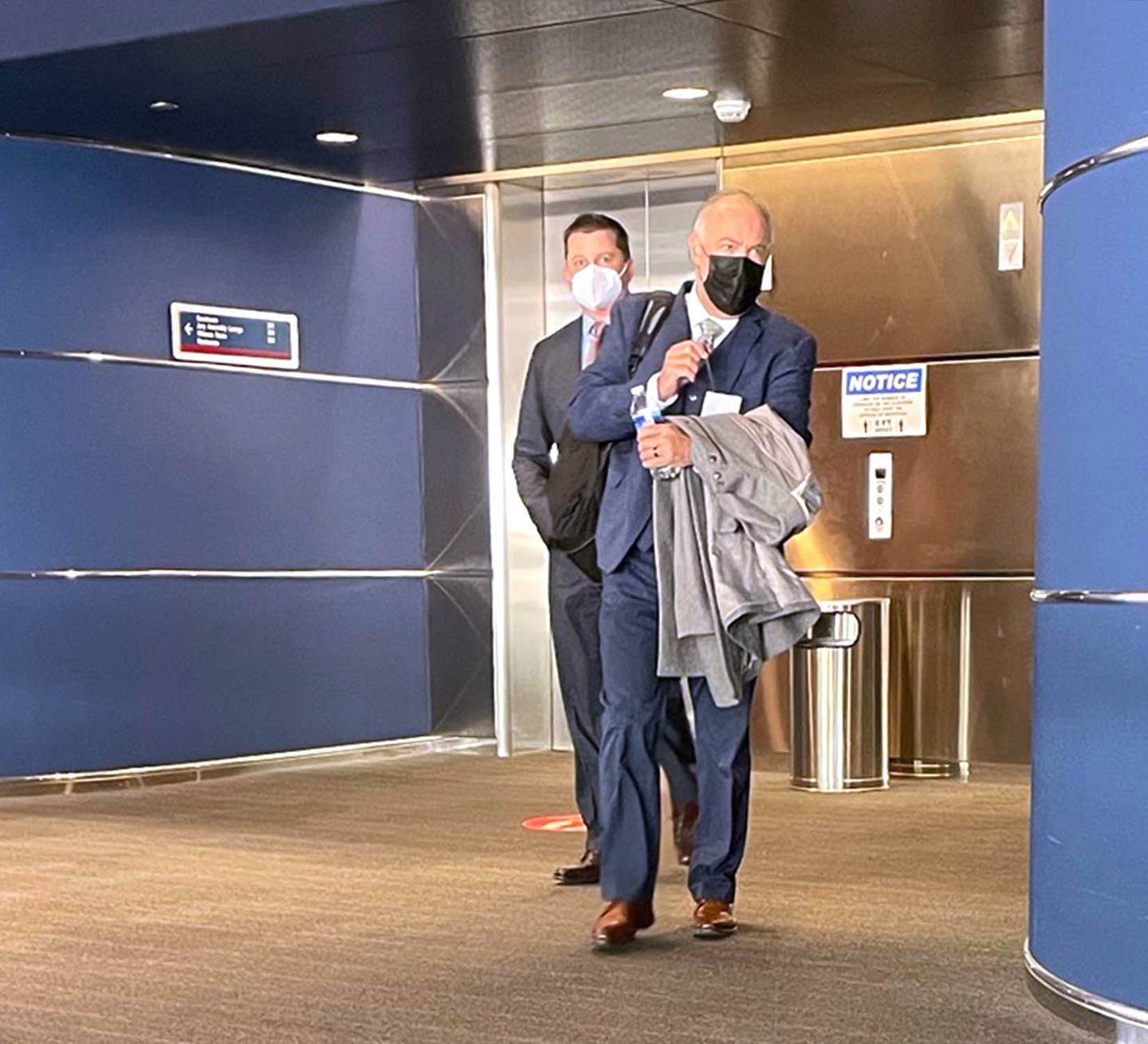 In August, federal prosecutors charges Sycamore-based MorningStar Media owner Ryan Weckerly in a $3 million kickback scheme concocted with a former Wisconsin hospital executive, Barbara Bortner. Weckerly, 46, pleaded guilty to charges of wire fraud, tax evasion and aiding and abetting a false income tac return in front of a federal judge in Madison, Wisconsin on Nov. 4 to the charges. Bornter also pleaded guilty.
He is expected to be sentenced on March 15, and will be out on supervised release until at least then.
[ Feds charge Sycamore-based MorningStar Media owner in $3M kickback scheme with ex-hospital executive ]
Federal prosecutors say Weckerly took part in a five-year scheme to defraud Janesville, Wisconsin-based health system Mercyhealth out of $3 million. Prosecutors say that Weckerly, in partnership with Bortner, falsified tax documents and sent inflated invoices, shuffling large sums of money throughout multiple bank accounts for years.
What about Sycamore water?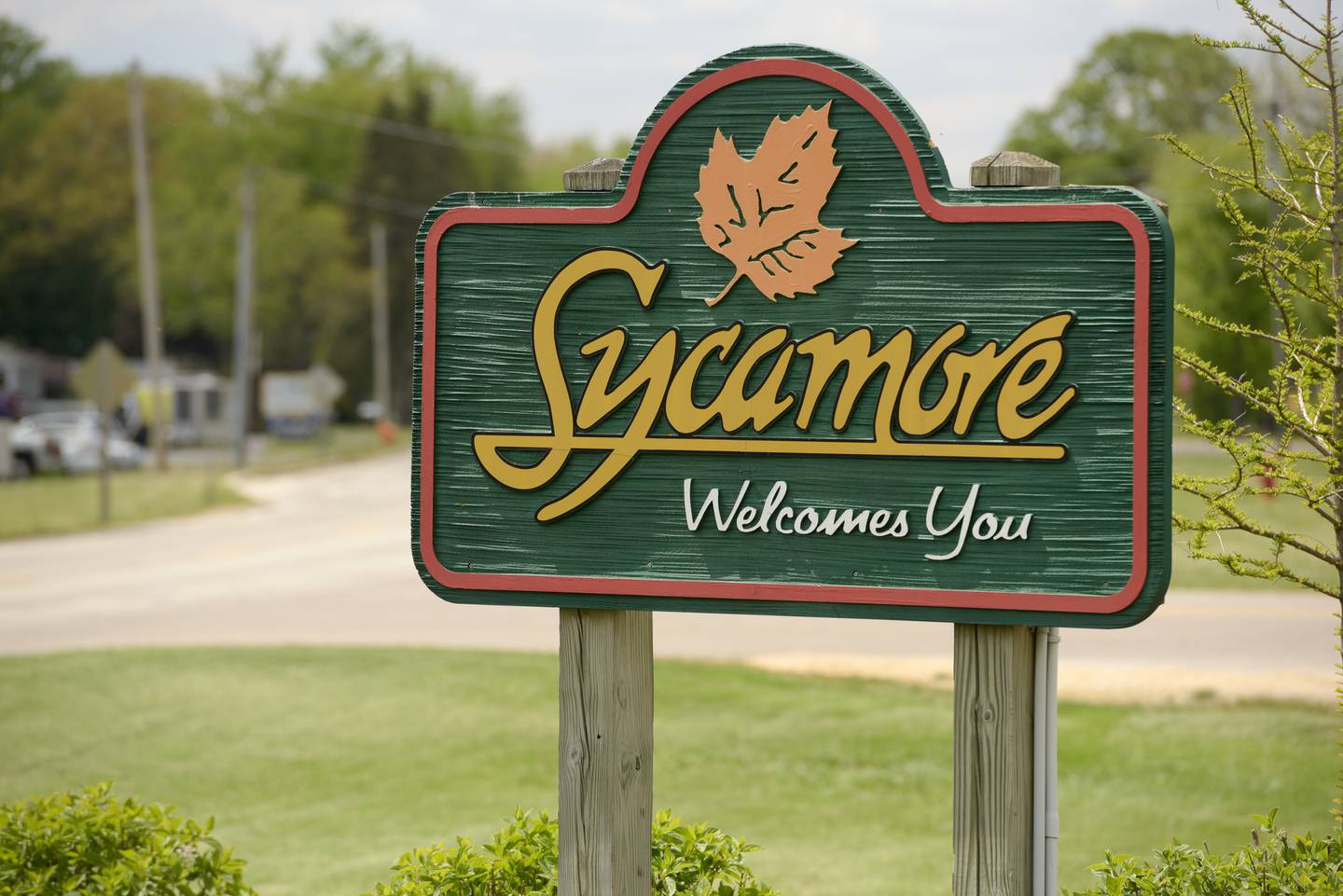 It's been a full calendar year since the controversy amid a water crisis in Sycamore was rekindled in the public eye by a few committed resident voices who demanded action. They said they couldn't use the water in their homes because it smells foul, was discolored and rendered their washing machines, dishwashers, showers, toilets and sinks unusable.
Residents banded together to form a social media group online and some filed a class action lawsuit against the city.
Then, after several homes in 2020 (and in 2021) were tested for lead and came back with elevated amounts, residents began to wonder if their drinking water also was contaminated with lead, known to cause significant and lasting health issues.
City of Sycamore officials continued regular testing, maintaining the water lead levels in fell within legal standards set forth by the Illinois Environmental Protection Agency.
In the year since, the City of Sycamore has taken steps to begin the long-haul, ambitious plan to replace much of the lead-lined water main system, and been approved for a $1.7 million forgivable loan to replace 120 service lines.
Trust between Sycamore residents and the city remains murky, however.
It's a story Daily Chronicle staff have followed closely this year. Stay tuned in the new year as we expect to launch a series related to this issue that's demanded attention by Sycamore residents.