DeKALB - Victoria Oldham, who lives in the Hunter Ridgebrook apartment complex owned by Hunter Properties, told the DeKalb City Council on Monday her experience living in her first-ever apartment on her own wasn't what she thought it would be.
Oldham said she has been woken up by gunshots in the middle of the night multiple times since she has lived with her significant other, Henry Fifer, in their garden studio apartment in the building. She said the apartment has flooded twice and there's mold in a wall within their unit.
"We have requested for it to get fixed in the apartment and they don't come," Oldham said. "They don't try to help – you go to the office, it's just attitude."
Oldham was one of several Hunter Properties tenants who spoke about the city's settlement agreement requiring the landlord to sell some of its largest apartment buildings within the next two years. After years of tense back and forth between Hunter Properties and the city of DeKalb, the City Council approved the agreement with the embattled landlord on Monday.
The City Council voted, 8-0, to approve the agreement during its Monday regular meeting at the DeKalb Public Library. All members were physically present for the meeting.
The buildings that Hunter Properties will be required to sell include Hunter Ridgebrook, Hunter Tri-Frat, Lincoln Tower and Hunter Hillcrest, according to the agreement. If the council approves the agreement, it will be executed May 1. However, residents of Hunter Ridgebrook, Hunter Tri-Frat and Lincoln Tower still expressed on Monday concerns of being displaced and having to find new housing when the time comes.
Yolanda Arrington, who lives in the Hunter Tri-Frat complex off of Greenbrier Road, told the City Council her main concern is getting Hunter Properties to improve living conditions in the meantime for the sake of her children and grandchildren, who also live in the area. She said she does her best to clean her first floor apartment and its surrounding area, but there still is feces, urine and garbage throughout the rest of the building and she has seen a lot of drugs being done and sold in the complex.
"We moved out here for a new start," Arrington, who originally is from Chicago, said. "And I'm teaching my grandbabies the right way to live and that drugs is not the answer."
Arrington said everything that is happening in the building is "ridiculous" and called the living conditions "unacceptable." She said she has nothing against the owners personally but would like to see quality of life improvements sooner rather than later.
"And it's very hard to tell the grandkids, 'You can't go out and play because there's urine here, there's feces here, there's drug bags here,' " Arrington said.
"And it's very hard to tell the grandkids, 'You can't go out and play because there's urine here, there's feces here, there's drug bags here,'" Arrington said.

—  Yolanda Arrington, Hunter Tri-Frat tenant
Greg Martin, who lives in Lincoln Tower off of Annie Glidden Road, said he and his wife Shirley have similar stories about repair requests going unanswered by the landlord. He also recounted a story about his wife hopping in the shower only to find a rat in the tub, saying he "had never heard her scream so loud in her life," and expressed similar concerns about the landlord upholding their repair part of the agreement.
"I think all of us know this is not anything that will be rectified in two years," Martin said. "I don't see that happening."
DeKalb City Manager Bill Nicklas said on Thursday that Hunter Properties was agreeable to the terms outlined in the agreement. Hunter Properties staff and counsel did not attend the Monday meeting in person, although city officials confirmed the landlord and their counsel already signed the agreement prior to the City Council vote.
City officials previously said in the proposed agreement the settlement "may help break the recurring cycle of code violations at Hunter Properties, the Hunter resistance to code compliance and the costly litigation of outstanding Hunter code violations," according to council documents.
"The proposed settlement also puts into place a path toward a change in ownership of four principal properties under Hunter ownership, on the assumption that Hunter Properties will not otherwise cease its callous indifference to reasonable property standards and responsible management," city officials wrote in the documents.
Controversial history
The vote comes after a years-long effort by city officials to improve quality of living in several of the buildings owned by the Evanston-based Hunter Properties. The landlord owns the most units in the city, about 1,000 in total, and has over the years been the subject of nearly 500 unresolved code violations since 2019. Those include two buildings where tenants were forced from their homes after several fires which DeKalb fire officials said were attempted arsons in July of 2019, displacing almost 200 people.
In December of 2020, the City Council approved a Special Service Area to collect more taxes from the properties to put back into safety and housing measures for the areas.
[ DeKalb landlord Hunter Properties has almost 500 unresolved violations with city ]
Properties owned by the landlord have been called out by city leaders for years as being unlivable, and in December Nicklas called the ownership "a cancer on our community." Hunter Properties began purchasing buildings in DeKalb in 2016, and its various subsidiaries now control almost 1,000 units in DeKalb.
DeKalb County court records show 10 Hunter Properties buildings in DeKalb have been cited 483 times for code violations. According to court records, 74 of those violations from 2017 and 2018 have been ruled on and carry fines totaling about $100,000, none of which have been paid, a 2019 Daily Chronicle investigation found.
Enforcement of city rental property code can come with challenges, since city code enforcement officers can't enter private property without a warrant or personal invitation from a tenant. Maintenance inspections can only be done from a nearby sidewalk, or if someone from the city is invited inside personally by a tenant, or in an emergency such as the arsons in June and July 2019, during which DeKalb Fire Chief Jeff McMaster personally inspected 930 Greenbrier Road and found fire code safety violations, which were later remedied.
When a tenant calls the city to report a maintenance issue or something on a property they feel violates city code, code enforcement teams from the city will tour the space in person to assess the issue, Nicklas previously said. He said the landlord or property manager's attorney can appeal a fine and take it to circuit court, which can lead to a drawn-out legal process out for months or years.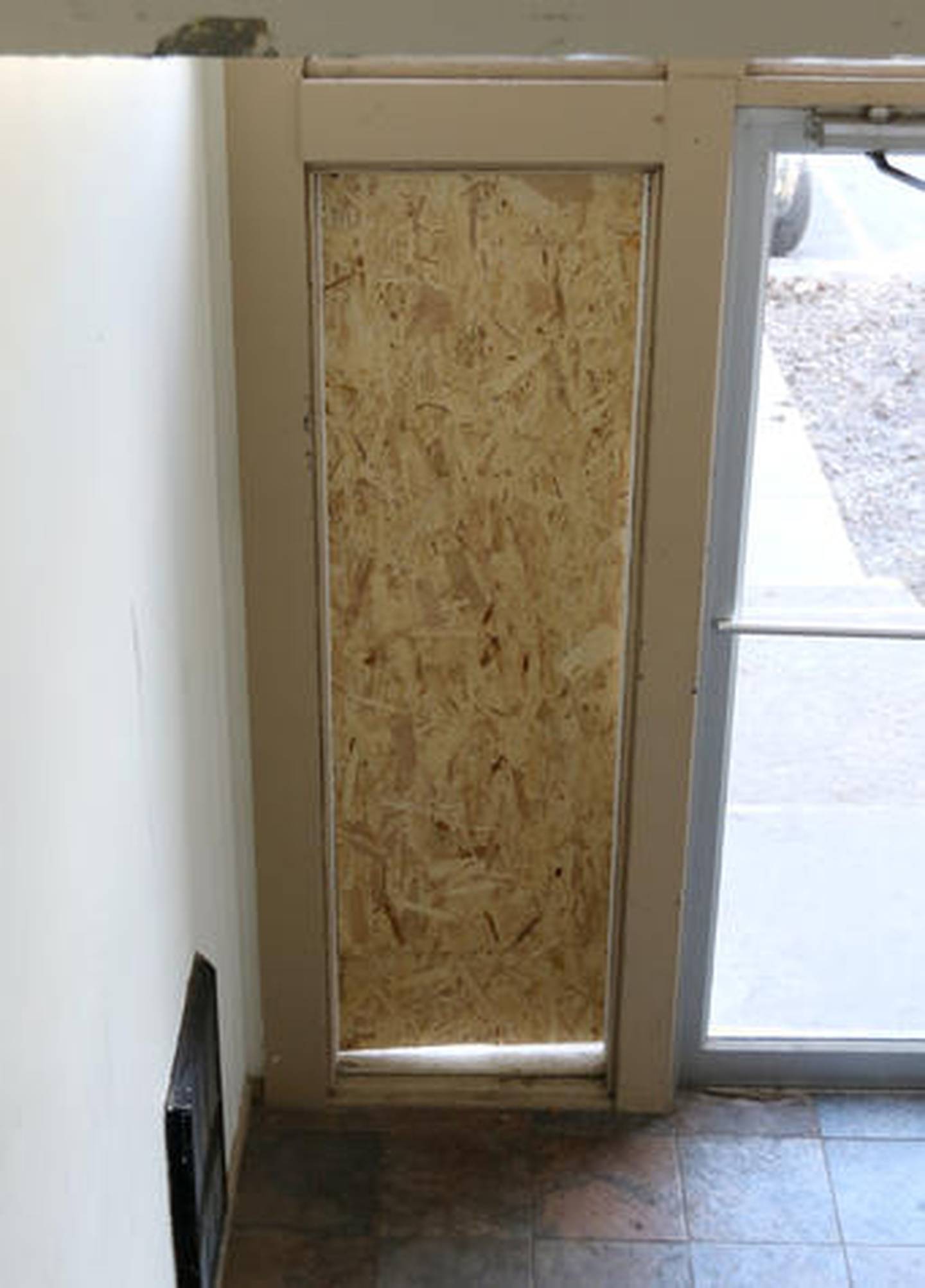 Court records show the cited violations include electrical and mechanical issues, broken smoke and carbon monoxide detectors, bedbug infestations, security failures, lighting and plumbing problems and more.
Tenants who were victims of the 2019 arsons have voiced their frustrations with their landlord, including one who filed a lawsuit after a fire at the Hunter Ridgebrook Apartments at 808 Ridge Drive.
A tour of several Hunter-owned buildings in March of 2019 by a former tenant showed locks to gates and front doors that were broken, and interior conditions in several buildings showed poor upkeep. Tenants rallied together shortly after to form the DeKalb Tenants Association in an attempt to advocate for change.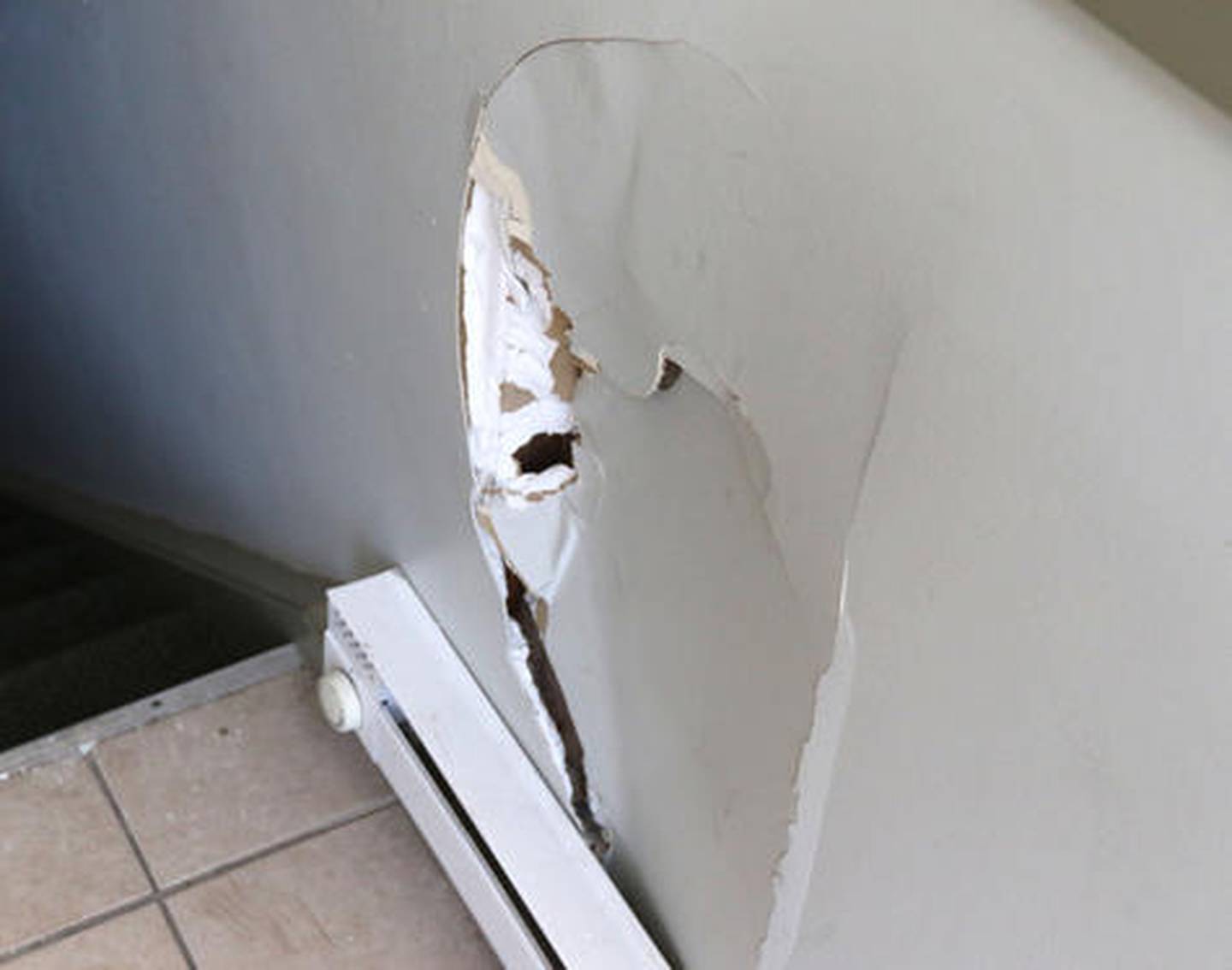 [ 'A cancer on our community': DeKalb city council approves Hunter Ridgebrook SSA creation ]
Details of the settlement
The settlement includes several caveats: Hunter must retain "a reputable, independent, licensed commercial real estate broker" which currently is identified as Marcus & Millichap and Triad Real Estate Partners to sell the listed properties.
Hunter will deposit an escrow of $150,000 for each of the properties, according to the agreement. The settlement also requires a portion to be paid to the city in proportion to the number of any properties the landlord fails to sell within a 42-month time frame, according to documents.
First Ward Alderwoman Carolyn Morris clarified the escrow account that is part of the agreement is meant to act essentially as collateral for the city to take, should Hunter Properties not uphold its end of the settlement agreement – which includes the landlord being required to sell the properties "at arm's length," or to someone they have a close relationship with. She said she believes this was the best effort the city could give in enacting meaningful change in the areas.
"The fact that Hunter has actually signed already is really promising," Morris said. "So I'm encouraged by this."
Hunter also is asked to "immediately undertake" various repairs and security measures recommended by the city's building, fire and police departments, according to documents.
However, the measure would not require the city to withhold any future city code enforcement on the landlord, according to the agreement.
The city would also have the option to purchase any of the properties at their individually appraised value, according to the agreement. Nicklas said the city is not in a position alone to buy Hunter Properties out.