DeKALB – A DeKalb registered sex offender accused of murder in the death of Gracie Sasso-Cleveland allegedly suffocated the teen for three minutes before discarding her body in a dumpster and calling paramedics for a back injury he suffered while carrying her body, prosecutors alleged in court records.
Paramedics arrived the night of May 4, not knowing the 15-year-old girl's body lay discarded nearby, to take the man accused in her death to a hospital for treatment. Sasso-Cleveland's family reported her missing to DeKalb police Saturday and she wasn't found until Sunday, pronounced dead from asphyxiation, according to the DeKalb County Coroner's Office.
Timothy M. Doll, of the 500 block of College Avenue, suffocated the girl with a pillow after a fight, before discarding her body and personal belongings, according to DeKalb County court records filed Tuesday. Just last month, Doll pleaded guilty to 2020 sex abuse charges involving a minor.
A witness who also lives in the College Avenue building told police they heard commotion coming from Doll's apartment the night of May 4, court records state.
The witness told police they allegedly heard a female yell "Just give me my phone back, I want to leave," and "I can't breathe," according to a DeKalb Police Department incident report filed in DeKalb County court Tuesday.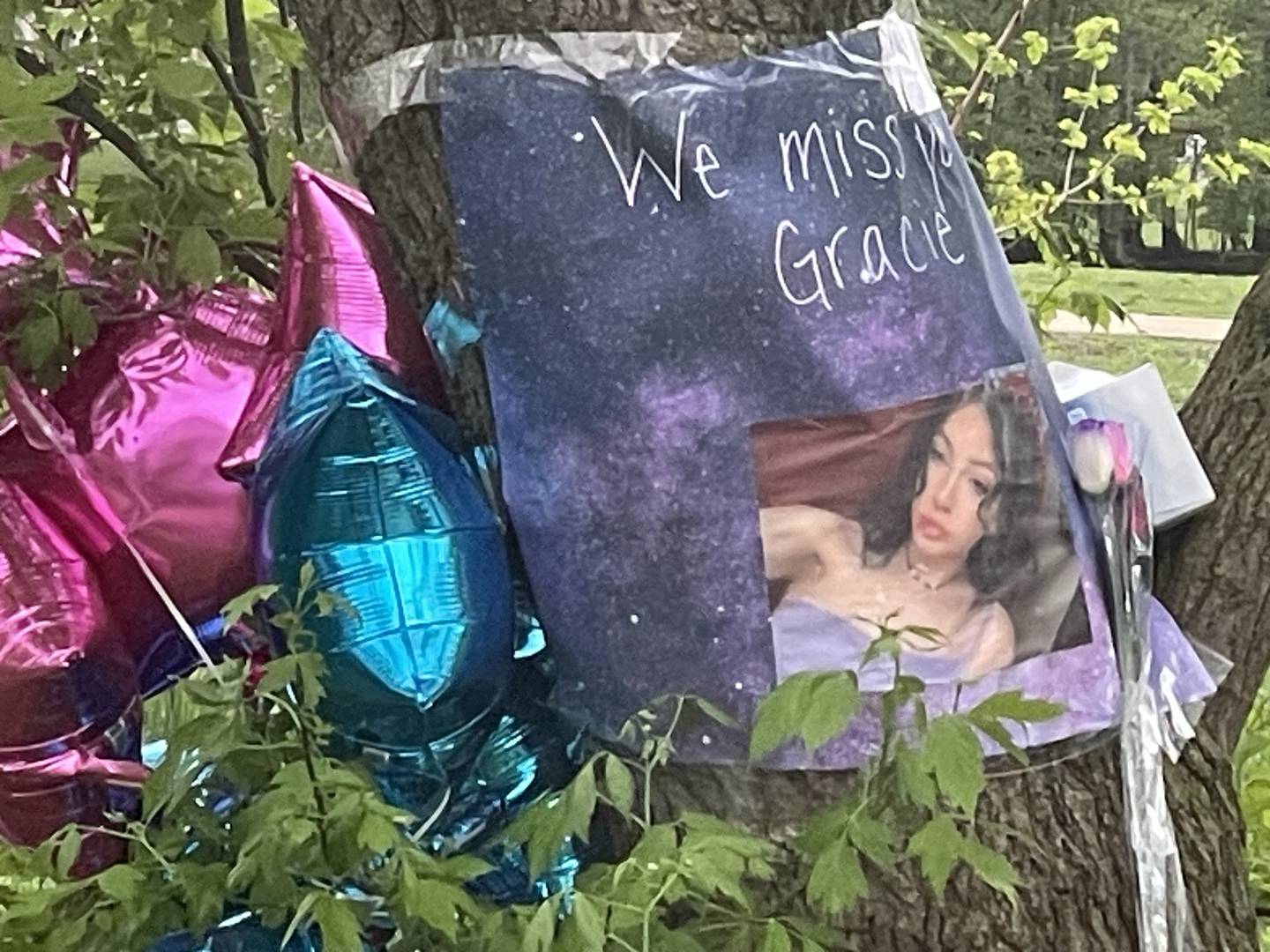 The witness told police they allegedly heard a female yell "Just give me my phone back, I want to leave," and "I can't breathe," according to a DeKalb Police Department incident report filed in DeKalb County court May 9.

—  DeKalb County court records
Doll faces eight charges, including first-degree murder, in Sasso-Cleveland's death.
"Yes, sir, your honor," Doll said when Judge Joseph Pedersen asked if he understood the proceedings. He did not otherwise speak Wednesday during his first court appearance on the charges. He sat in a wheelchair during his virtual appearance from jail.
Doll will remain held without bond at the DeKalb County Jail until at least Monday, pending a ruling on the DeKalb County State's Attorney's Office's petition to deny bail, Pedersen ordered.
Circuit Court Judge Marcy Buick is expected to make a bond ruling during an in-person hearing set for 8:45 a.m. Monday.
Robert Carlson from the DeKalb County Public Defender's Office was appointed to represent Doll. Prosecutor Scott Schwertley filed the bond denial request, asking the judge to prohibit Doll's release as he awaits court proceedings.
In Sasso-Cleveland's death, Doll is charged with two counts of first-degree murder, aggravated criminal sexual abuse, concealment of a homicide, aggravated domestic battery, obstruction of justice, unlawful restraint and unlawful communication by a child sex offender.
If convicted, he could face up to 60 years in prison. Prosecutors said he could be eligible for an extended sentence because he's a convicted sex offender.
[ DeKalb High School friends of victim, Gracie Sasso-Cleveland, remember her at vigil: 'She had a spark' ]
Court records detail grisly night
An argument allegedly prompted Doll to straddle the girl at his apartment the night of May 4, where he placed a pillow over her face until she lost consciousness, court records show. Sasso-Cleveland did not wake up, police said.
When he thought the girl was dead, Doll allegedly told police, he placed her body in a laundry basket and then moved the girl's body to a dumpster next to his house, records show. Doll told investigators that he injured his back while carrying Sasso-Cleveland's body, according to court records.
Court records state Doll told police he was "in a dating and sexual relationship" with the DeKalb High School freshman, whom he knew was just 15.
The girl was the victim of an inappropriate relationship that had already seen violence, according to court records.
In a police interview, a family member of Sasso-Cleveland told police Doll had [choked] the girl at least once in the past, records show. Doll confirmed to police that was true, records show.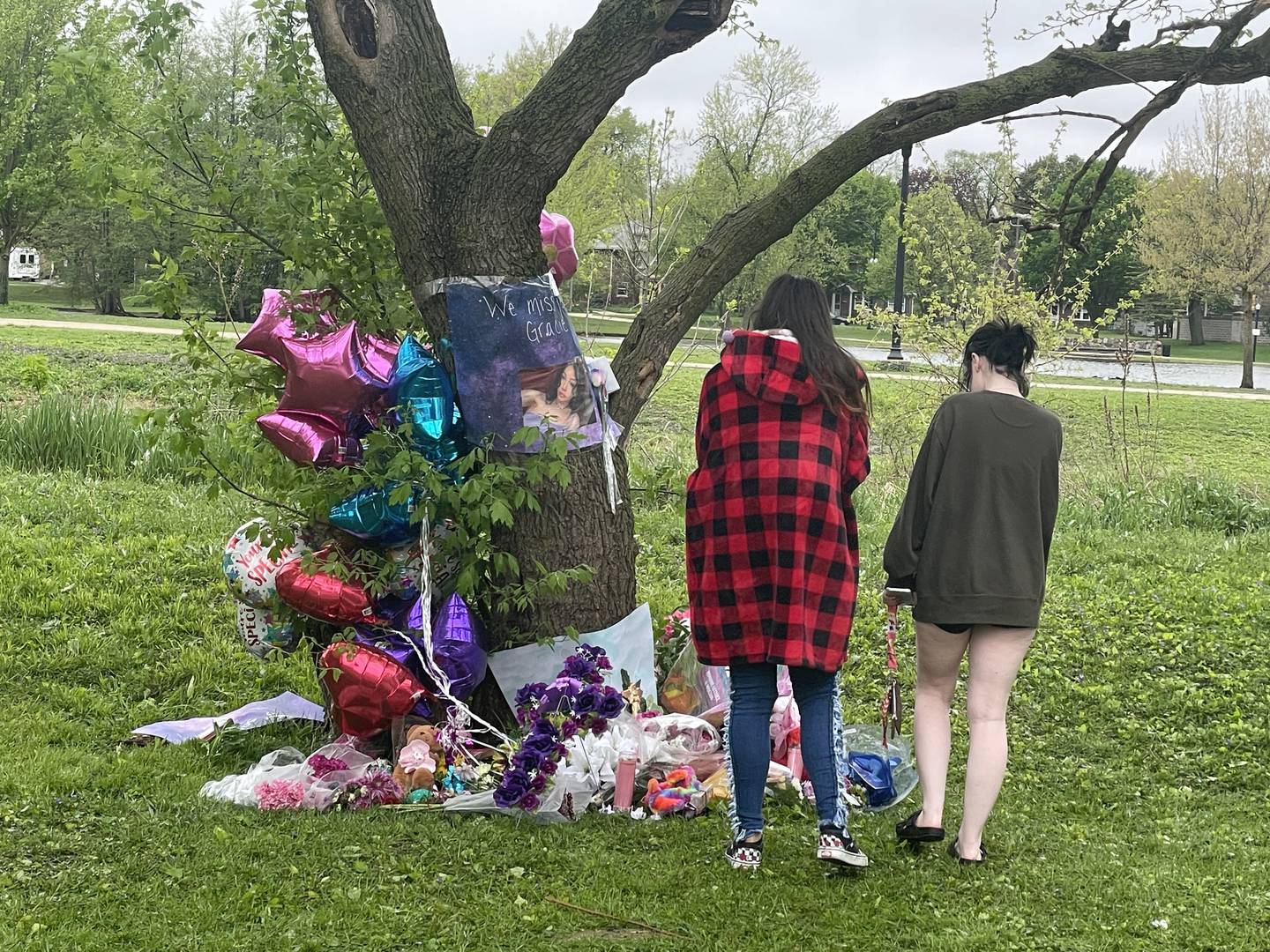 Doll allegedly told police he took Sasso-Cleveland's cellphone with him to the hospital and disposed of it in a garbage can, according to court records. Doll also allegedly moved the girl's property from his apartment to the basement of the building. During a search of the residence, police allegedly found clothing that matched the description provided by Doll of what Sasso-Cleveland last wore: a black shirt with the letters "WCA" on the chest, and red and white tennis shoes.
When police initially arrived to Doll's residence to follow up on a missing person's report Sunday, Doll allegedly refused a consensual search of the property and told police he hadn't seen Sasso-Cleveland since May 3 when she left after an argument, court records state.
Court records show Doll had a criminal history of getting in trouble with minors.
Buick last month accepted Doll's guilty plea to Jan. 11, 2020, charges of aggravated criminal sexual abuse and attempted child pornography after a video surfaced of Doll engaging in inappropriate relations with the minor, court records show. In exchage for the plea, Buick sentenced Doll to 2 1/2 years in prison and 30 months of probation. At the time of his April 12 plea, however, he'd already served his jail time under electronic home monitoring.
Buick inherited the case from now-retired Circuit Court Judge Robbin Stuckert in 2021. Court records show Doll posted $3,000 bail on a $30,000 reduced bond for that case Stuckert set June 30, 2020.
According to the Illinois State Police sex offender registry, Doll was 26 at the time of the abuse, and his 2020 victim – not Sasso-Cleveland – was 14.
Doll also was prohibited from having contact with minors or living or loitering within 500 feet of a school, public park, playground, day care or any facility offering programs or services for children, records show.
Prosecutors alleged Doll broke those conditions by entering into an improper relationship with Sasso-Cleveland.