DeKALB – One of the biggest issues with eating at a home-cooking type of restaurant – especially in these days of high prices – is why go out and eat what I can make a good version of at home?
Sam's Fish, Chicken and Sandwiches in DeKalb does home cooking. It does it better than most people are capable of doing in their own homes. And does it at prices that would have been affordable pre-pandemic, let alone now.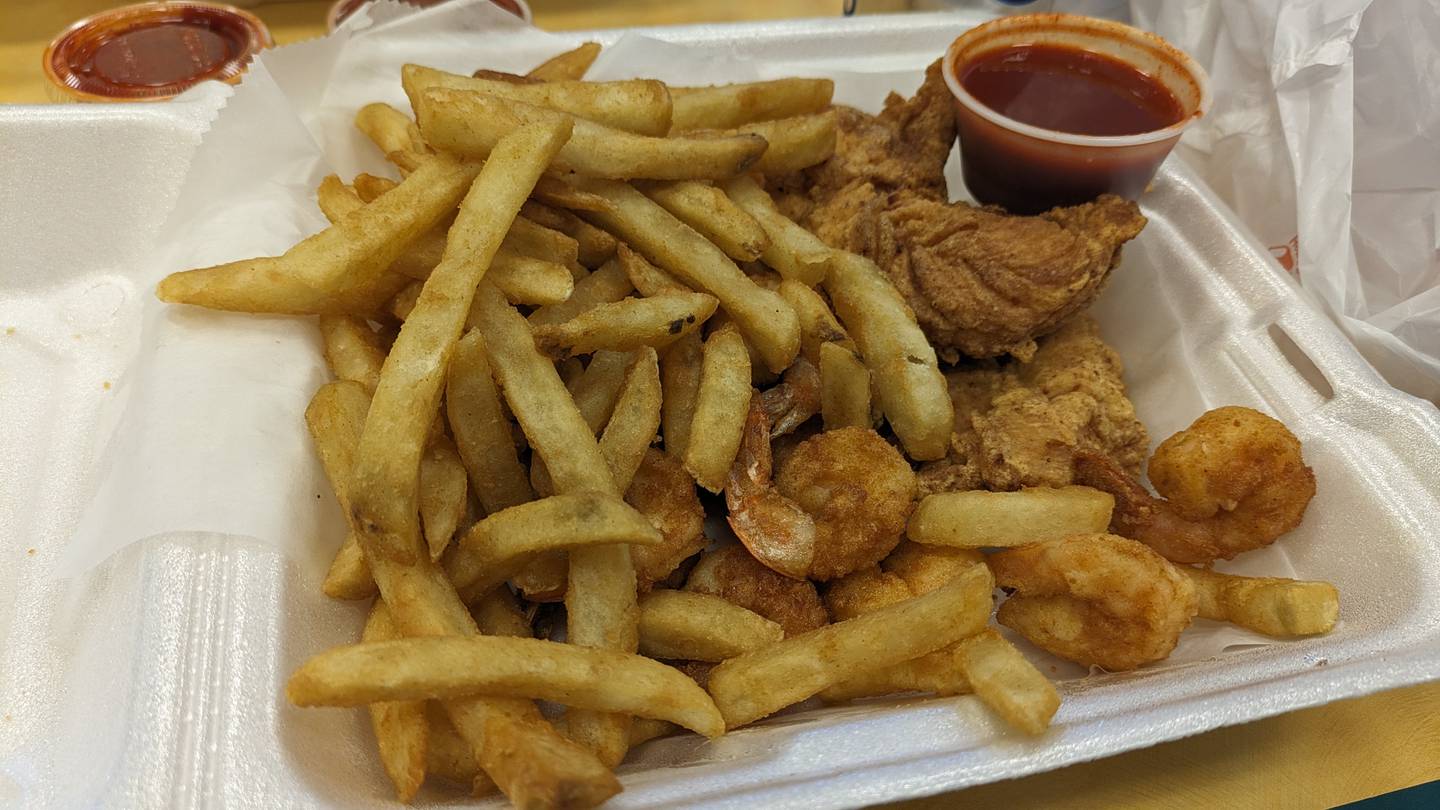 For a place that presents like a fast-food spot, the restaurant offers food preparation that takes a little longer – but for good reason. The chicken tenders tasted homemade and wonderfully fresh. The flavor was appetizing, and the accompanying barbecue sauce incredible. Appearing to have been made in-house, the sauce was smoky and had a tang, but wasn't spicy. White meat chicken can be finicky, but it was done well, with the sauce elevating it even further. And it was a bigger portion than most places, with three tenders, tasty medium-sized shrimp, fries and a drink for $14.99.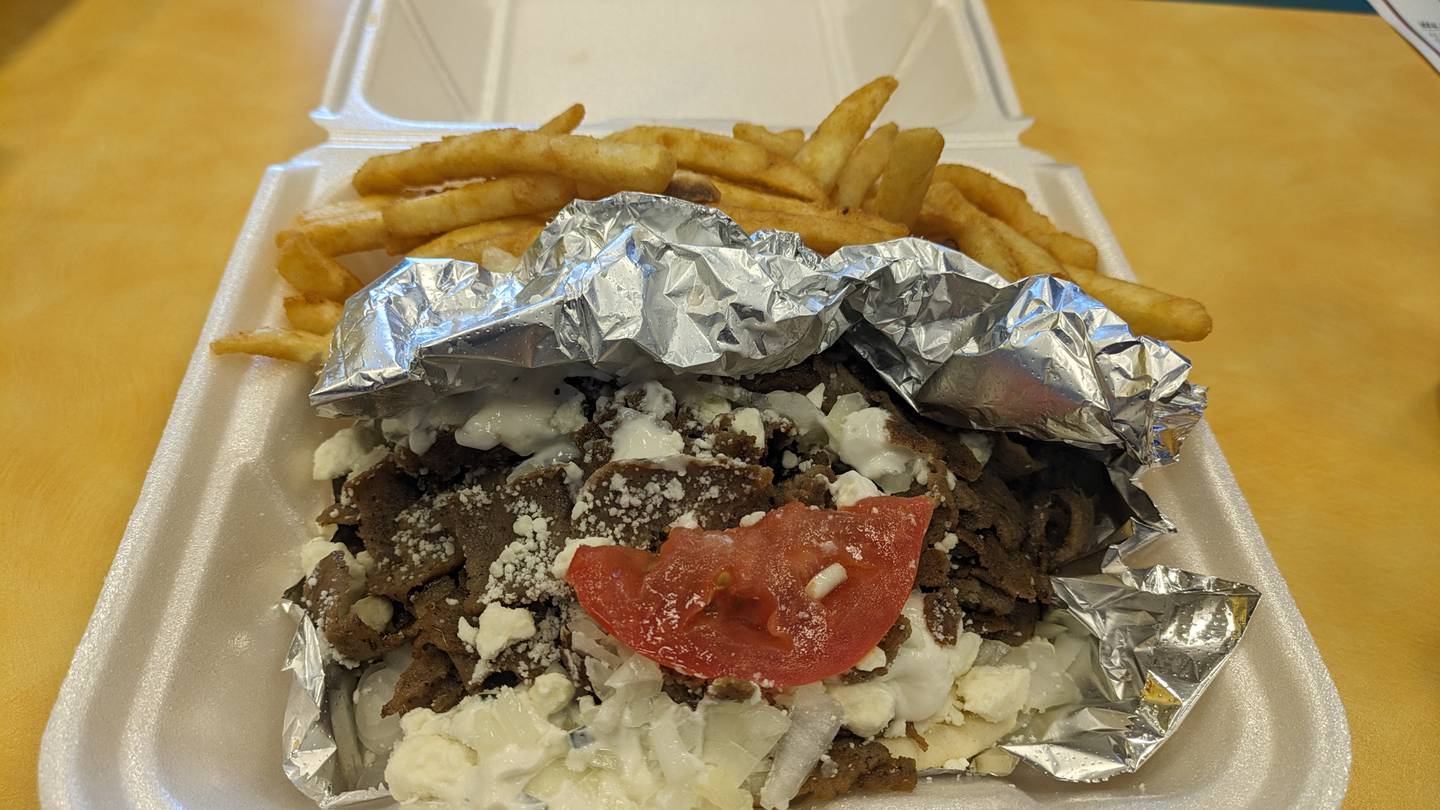 The gyro, made fresh in-house, was outstanding. The pita was amazingly soft and flaky, holding the ridiculously large serving of meat in place. Seriously, it's one of the most stuffed gyros we have ever seen. The feta was really fresh, the tzatziki was zesty and delicious, and the whole thing worked from top to bottom. With fries and a drink – like almost all the sandwiches – it came to under 10 bucks.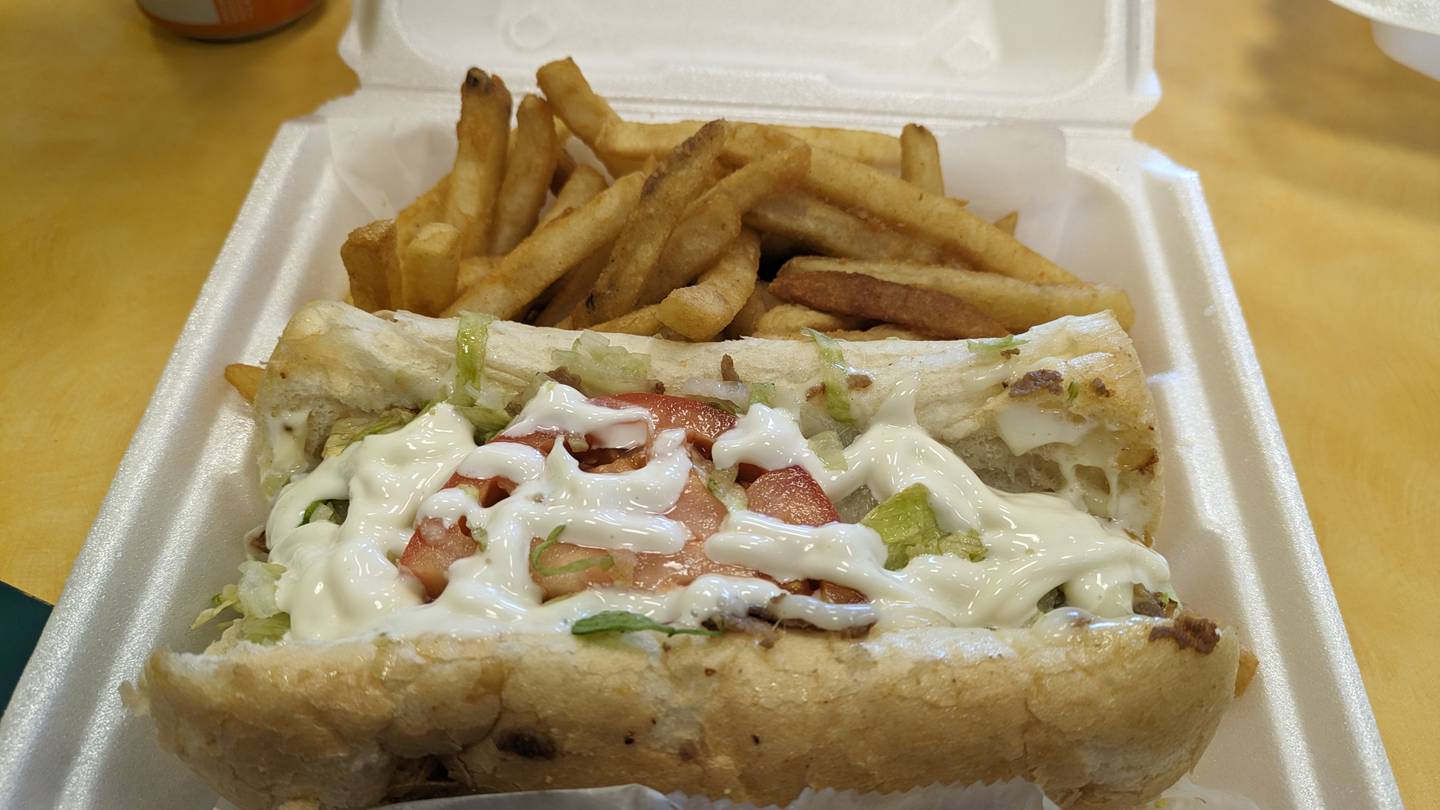 They also had a couple unique items on the menu, one of which we tried. The Philly Steak Sandwich seemed a cross between a Philly Cheesesteak, an Italian Beef and a burger. It included traditional burger toppings, sans cheese, on meat that seemed more cheesesteak-style, mingled with finely diced onion and pepper. It worked well as a creative combination dish that stood on its own merits.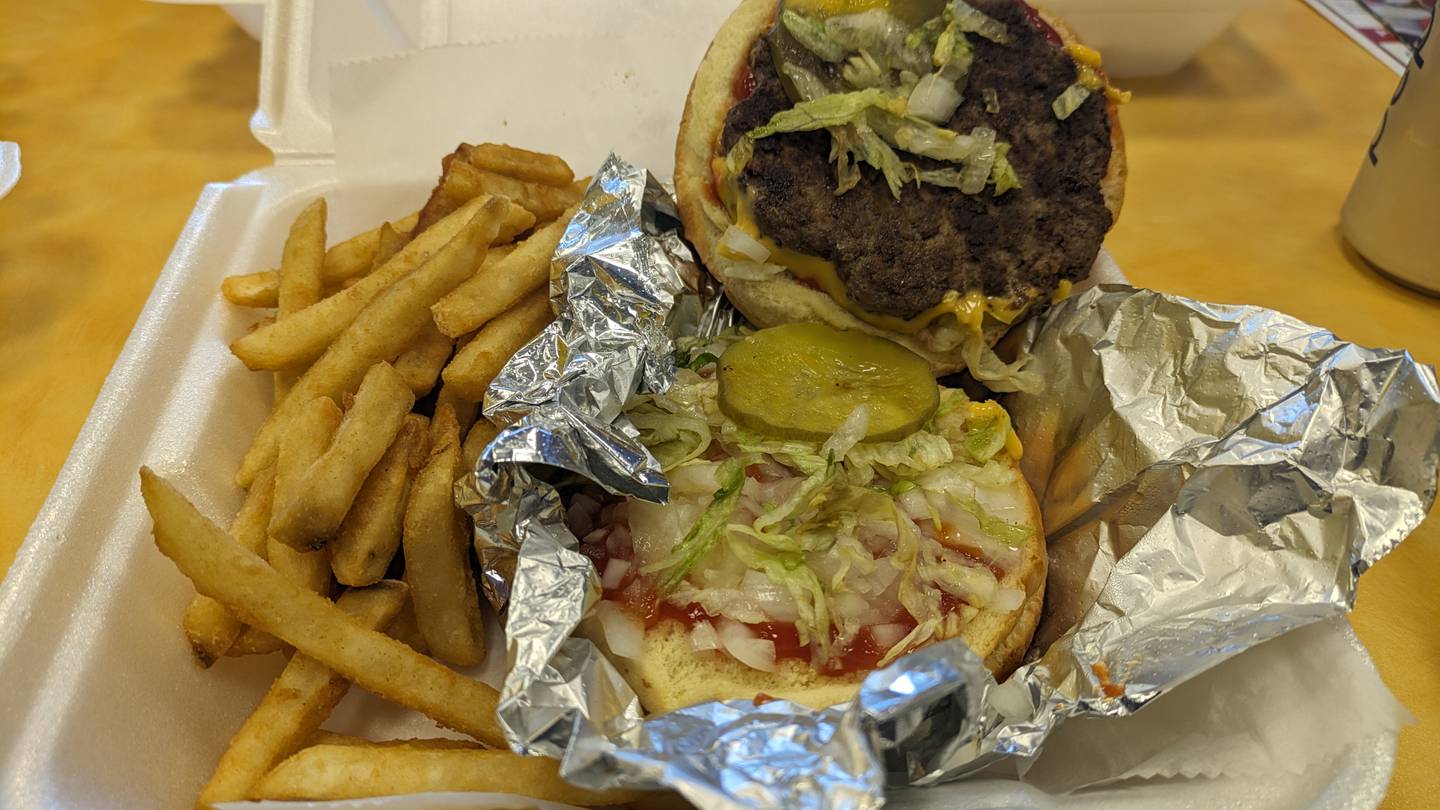 Then you throw in kids meals that are under $7, and dessert brought in from various area bakeries, and you've got something for everyone. The burger for the kids meal was a decent size, and came with a good selection of toppings. We also should point out practically everything is served with fries, and they are delicious – especially when dipped in that barbecue sauce or the house hot sauce.
Even the taffy grapes, a unique concoction of chopped nuts clinging to sweet green grapes through some sort of creme/nougat/frosting hybrid, was a nice top off to the meal.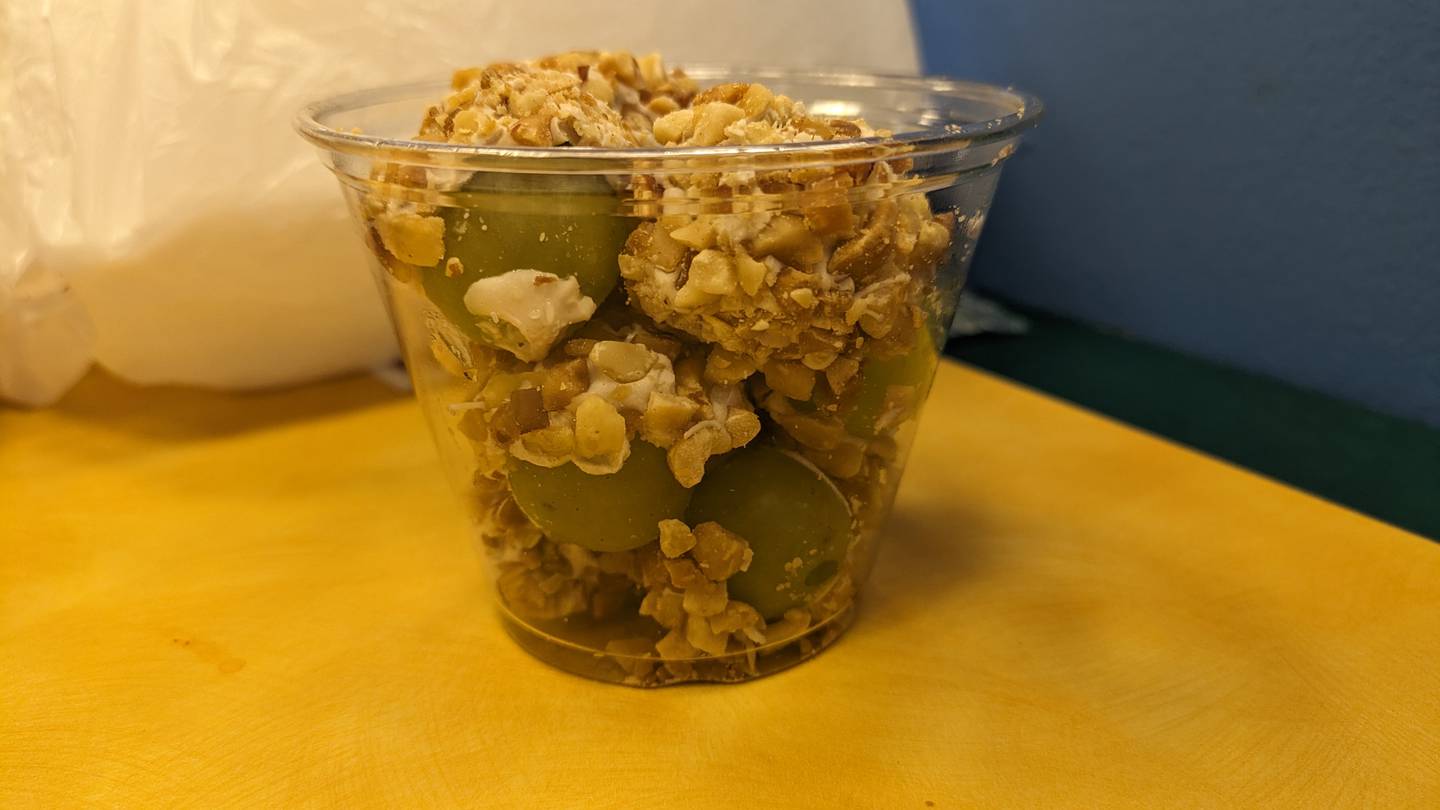 • The Mystery Diner is an employee at the Daily Chronicle. The diner's identity is not revealed to the restaurant staff before or during the meal. If the Mystery Diner cannot recommend the establishment, we will not publish a review.
IF YOU GO
WHAT: Sam's Fish, Chicken and Sandwiches
WHERE: 850 Pappas Drive, DeKalb
PHONE: 815-901-0490
INFORMATION: samsfishchickensandwiches.com