Player of the Year
Alayna Pierce, Genoa-Kingston, sr., OH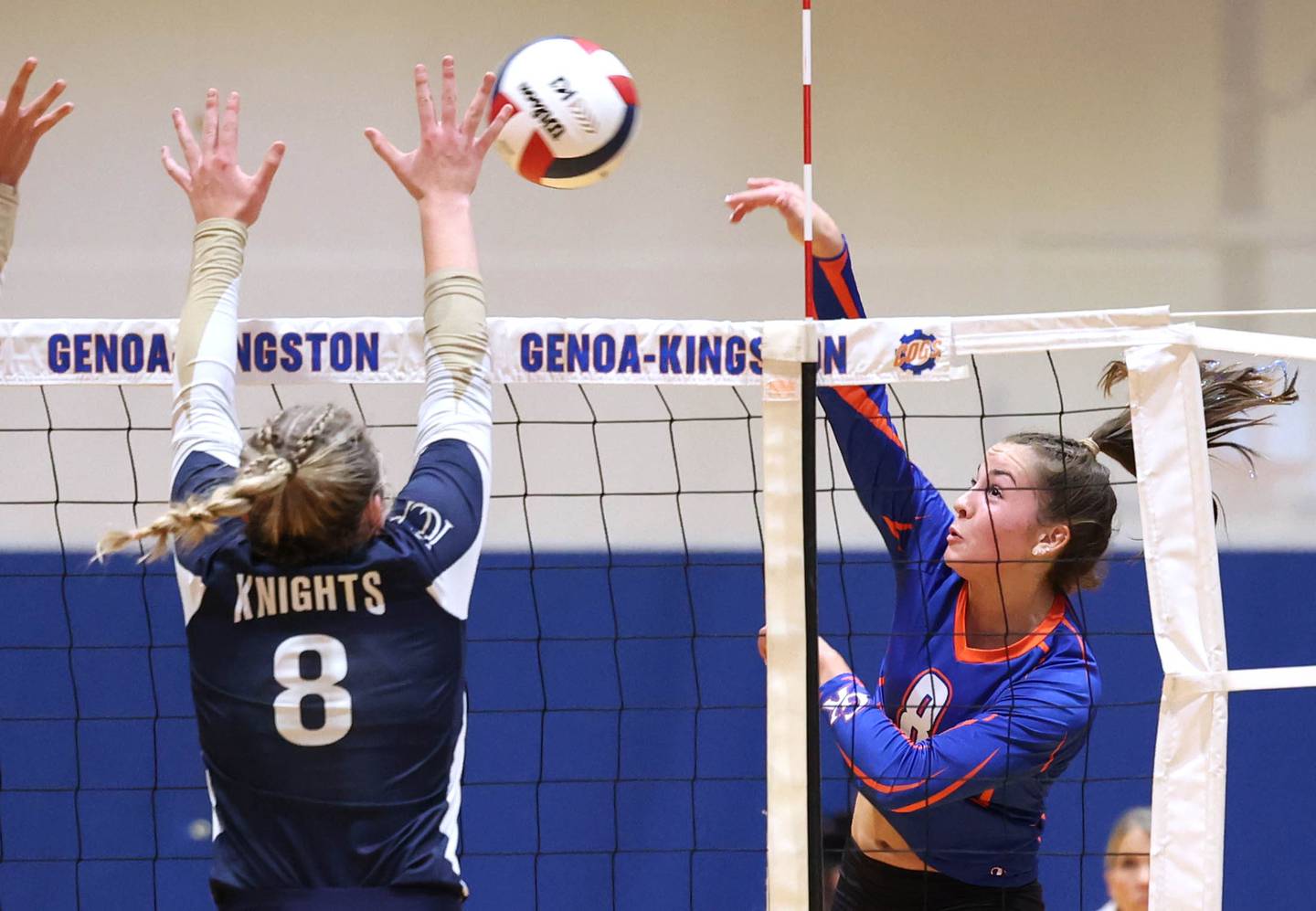 First team
Rosie Karl, Kaneland, sr., OH: Karl had 290 kills on the season, 32 aces and served at a 91.6% clip.
Grace Lichthardt, Sycamore, sr., OPP: She came away with 48 blocks to go with 137 kills. Lichthardt was All-Interstate 8 Conference this year after receiving honorable mention last year.
Laci Neece, Sycamore, sr., OH: An all-conference selection in the Interstate 8 for the second straight year, Neece had 235 kills, 35 aces, 199 digs and hit at a .319 clip. She was named team MVP two years in a row.
Alivia Keegan, Genoa-Kingston, sr., S: Heading for Belmont, Keegan not only had 451 assists this season but also 313 kills and 158 digs. She was a two-time All-Big Northern Conference selection.
Anna Herrmann, Hinckley-Big Rock, so., S: Not only did she serve at a 95% clip, but Hermmann had 386 assists on the season, breaking the school record she set last year. She was named All-Little Ten Conference.
Mia Vassallo, Kaneland, sr., L: Vassallo had 301 digs to go along with 84 assists and a 92.4% serve percentage. She also had a 2.23 (out of 3) serve-receive rating, one of the highest in the area.
Hannah Langton, Genoa-Kingston, sr., L: Langton leaves G-K as the school's career leader in digs (1,168) and aces (184) and the single-season leader in digs (409 last season) and aces (184). The Central Michigan signee finished this season with 310 digs and almost four assists per match. She was named the top libero in the BNC for the third straight year.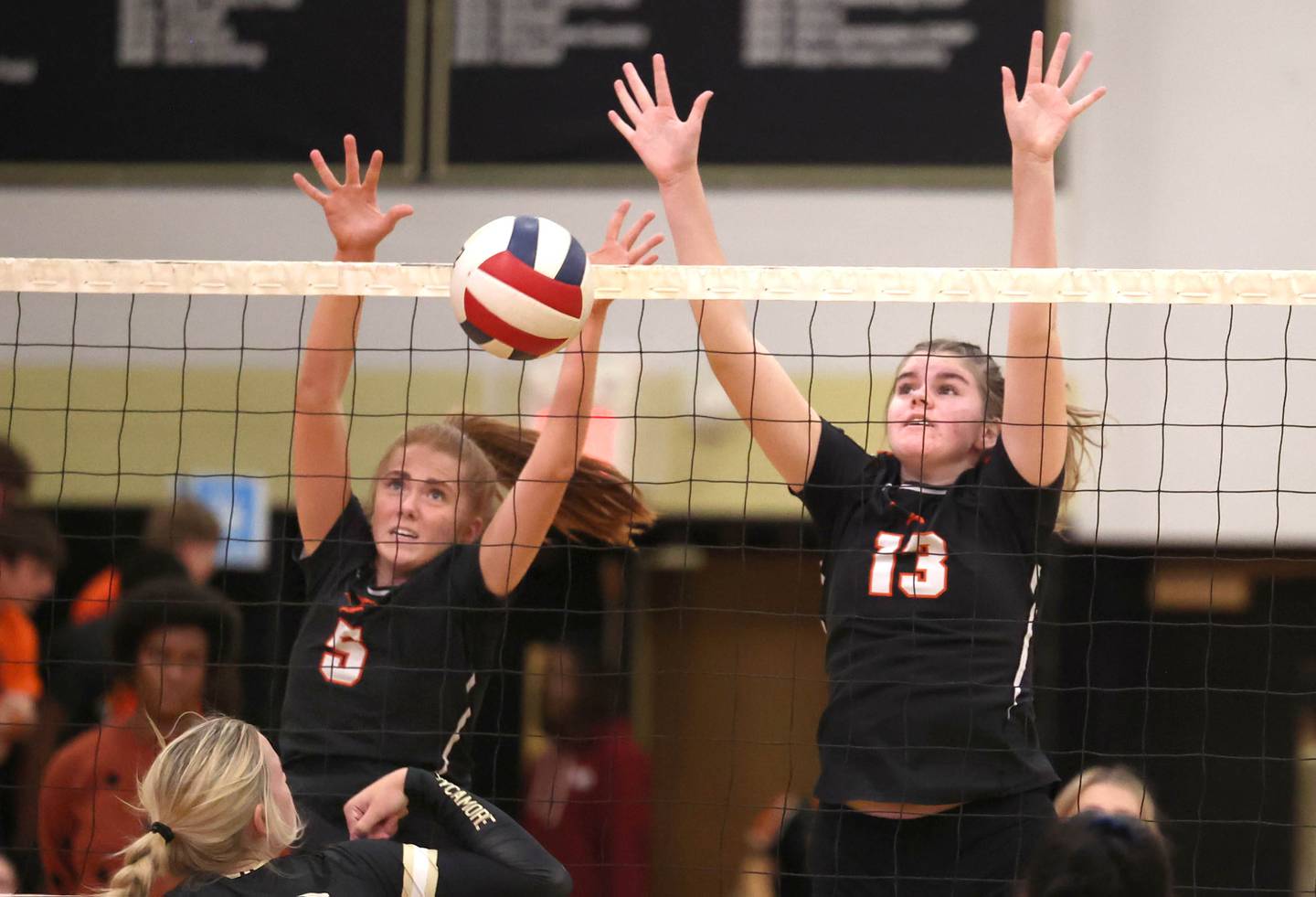 Second team
Mia Wise, Genoa-Kingston, jr., OH
Brynn Gawel, Hinckley-Big Rock, sr., OH
Ava Carpenter, Sycamore, jr., OH
Sophia Knazur, Kaneland, sr., MH
Reese Morgan, Sycamore, sr., L
Hannah Mekjian, DeKalb, sr., L
Isabella Turner, Indian Creek, jr., RS/S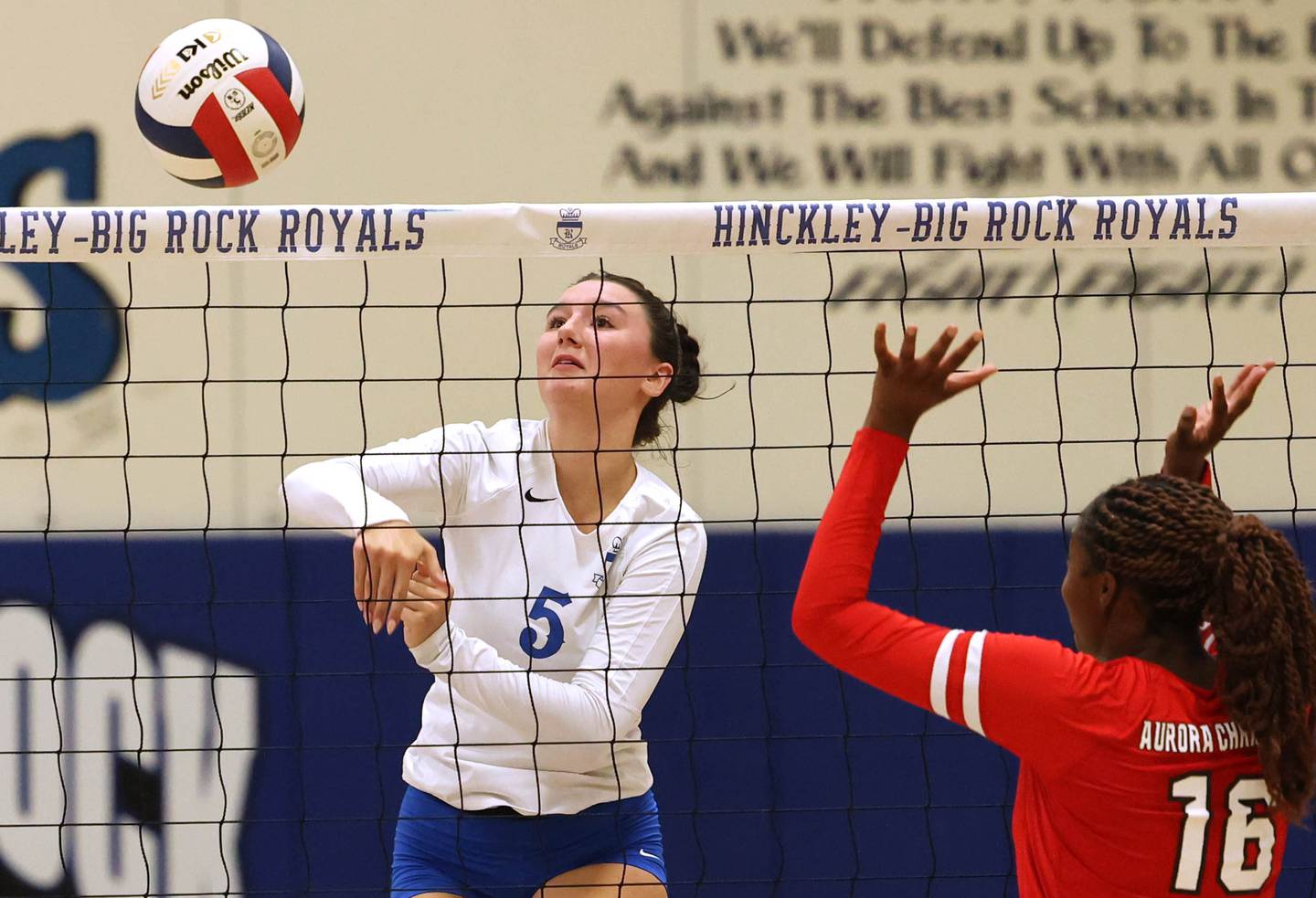 Honorable mention: Hatie-Jane Alexander, Sycamore, sr., S; Allie Peterson, Indian Creek, jr., MH; Mya Feeney, DeKalb, sr., OH; Maddie Hollar, DeKalb, fr., S/RS; Camryn Hilliard, DeKalb, so., MB; Adisyn Galijatovic, DeKalb, jr., OH; ILY Hunt, Hinckley-Big Rock, sr., OH