DeKALB – One DeKalb resident was displaced Sunday after a fire in their second-floor unit in The Terraces apartment complex at Annie Glidden Road and Lincoln Highway in DeKalb, authorities said.
The fire was reported by passersby at 10 p.m. Sunday on the second floor of the six-story apartment complex, 1100 W. Lincoln Highway, formerly Lincoln Tower, said DeKalb Fire Chief Mike Thomas.
No one was home at the time of the fire, he said.
"We're still investigating. There's a lot of damage," Thomas said Monday.
An estimated $50,000 worth of damage was sustained due to the fire, according to a news release.
Police tape could be seen surrounding the parking lot underneath the apartment unit Monday morning outside the back of the building. The window was boarded up by the landlord, Thomas said. Smoke and fire damage could be seen from the outside of the unit.
Crews from the DeKalb Fire Department reported smoke showing from the unit in the back of the building when they arrived. Investigators are still piecing together what happened, Thomas said. No cause has yet been determined.
The fire began in the living room, according to the department.
No injuries were reported.
The fire triggered the building's alarm system, and residents of the six-story apartment complex had already begun to evacuate when firefighters arrived, Thomas said.
DeKalb crews used a ladder truck to help fight the fire, which was brought under control in 23 minutes, Thomas said. Firefighters also entered the building and discovered a smoke-filled hallway.
First responders remained in the area for two hours and 10 minutes to ventilate the space and assess the amount of damage.
"There's definitely fire and smoke damage [to the apartment]," Thomas said. "Minimal water damage. Our guys were able to put it out using minimal amounts of water."
Crews from Sycamore, Cortland, Genoa-Kingston and Maple Park fire departments also responded to the fire.
A citywide emergency alert was issued at 10:11 p.m. Sunday warning people to steer clear while crews battled the fire.
"Avoid the area of Lincoln Highway and Annie Glidden in all directions while the Fire Department works on a structure fire," according to the alert.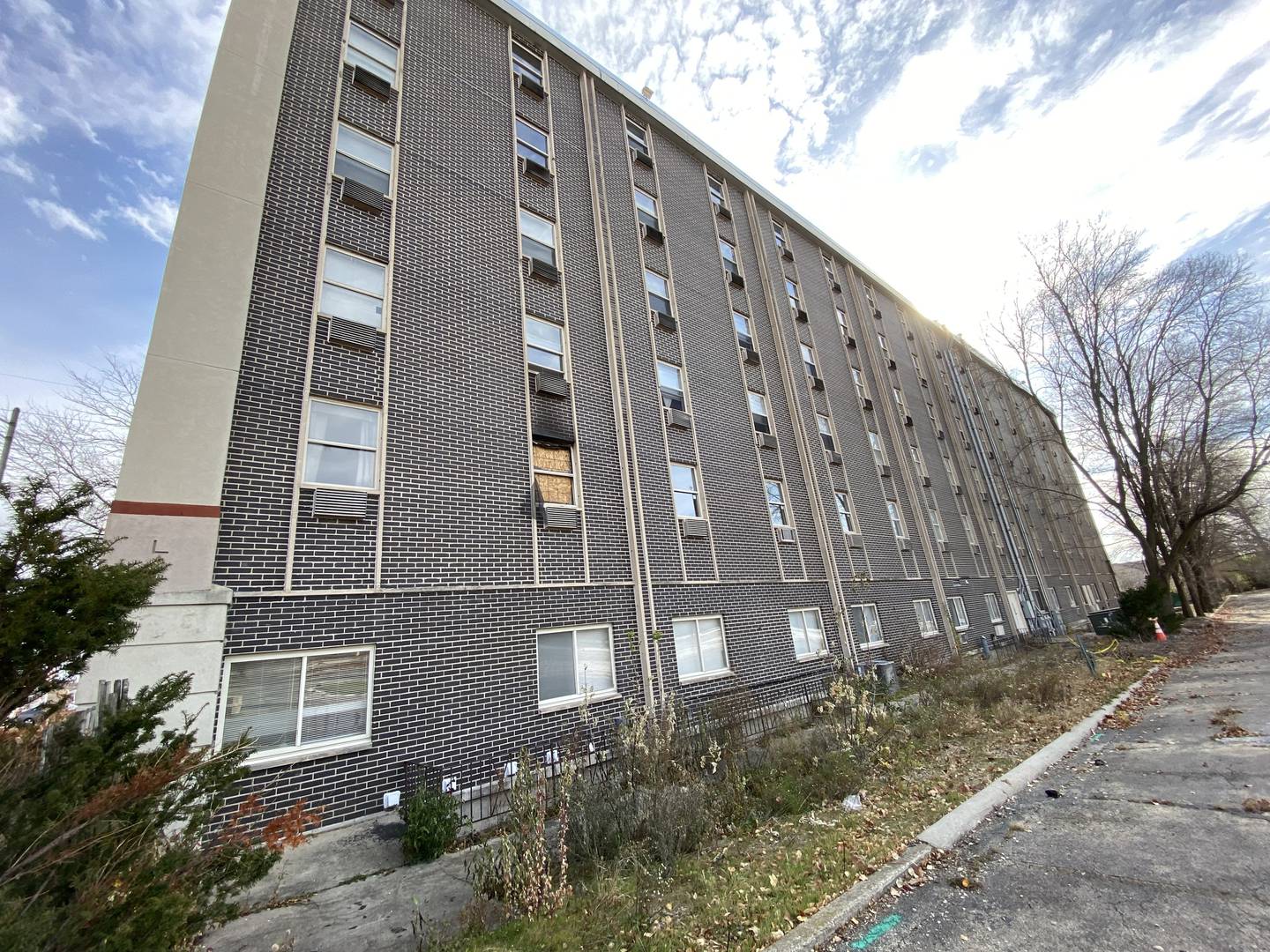 This story was updated at noon on Monday, Nov. 20, 2023 with more information from DeKalb Fire Chief Mike Thomas.