DeKALB – Plans for DeKalb School District 428′s $33 million new elementary school received another green light, this time from a DeKalb city panel charged with approving development details to move the project forward.
The DeKalb Planning and Zoning Commission's approval for a special use permit to District 428 this week is not the final say on the matter. The DeKalb City Council is expected to weigh in on the district's request at its Monday meeting.
The approximately 70,000-square-foot building with an addition is planned to help the district in reducing class sizes for students in grades K-5 from 28 to 25 after redistricting is performed, according to city documents. The district recently approved a $1.86 million lease-to-purchase agreement with Northern Illinois University, part of a $33 million plan to turn NIU's School of Nursing building into a new elementary school.
Those who live in the neighborhood in which the new elementary school would serve do not have a neighborhood school to call their own, officials said. They have been bused to various buildings in the district, including Malta, Tyler, Lincoln and Jefferson elementary schools.
DeKalb resident Alvin Brady, who lives on Normal Road, said he supports the district's effort to add onto the former nursing school building and the sense of progress it provides, but he has some concerns about the project.
Not everyone shared the same sentiment.
"I think the sidewalk should be widened if we decide to put a school there," Brady said. "I know they're going to be parking right there by my house because they already do. … I don't say anything because it's normal to me now. So, I think the sidewalks should be wider. I also think they should think about – I don't know if the city would do it or not – putting some speed bumps there because sometimes people fly through there."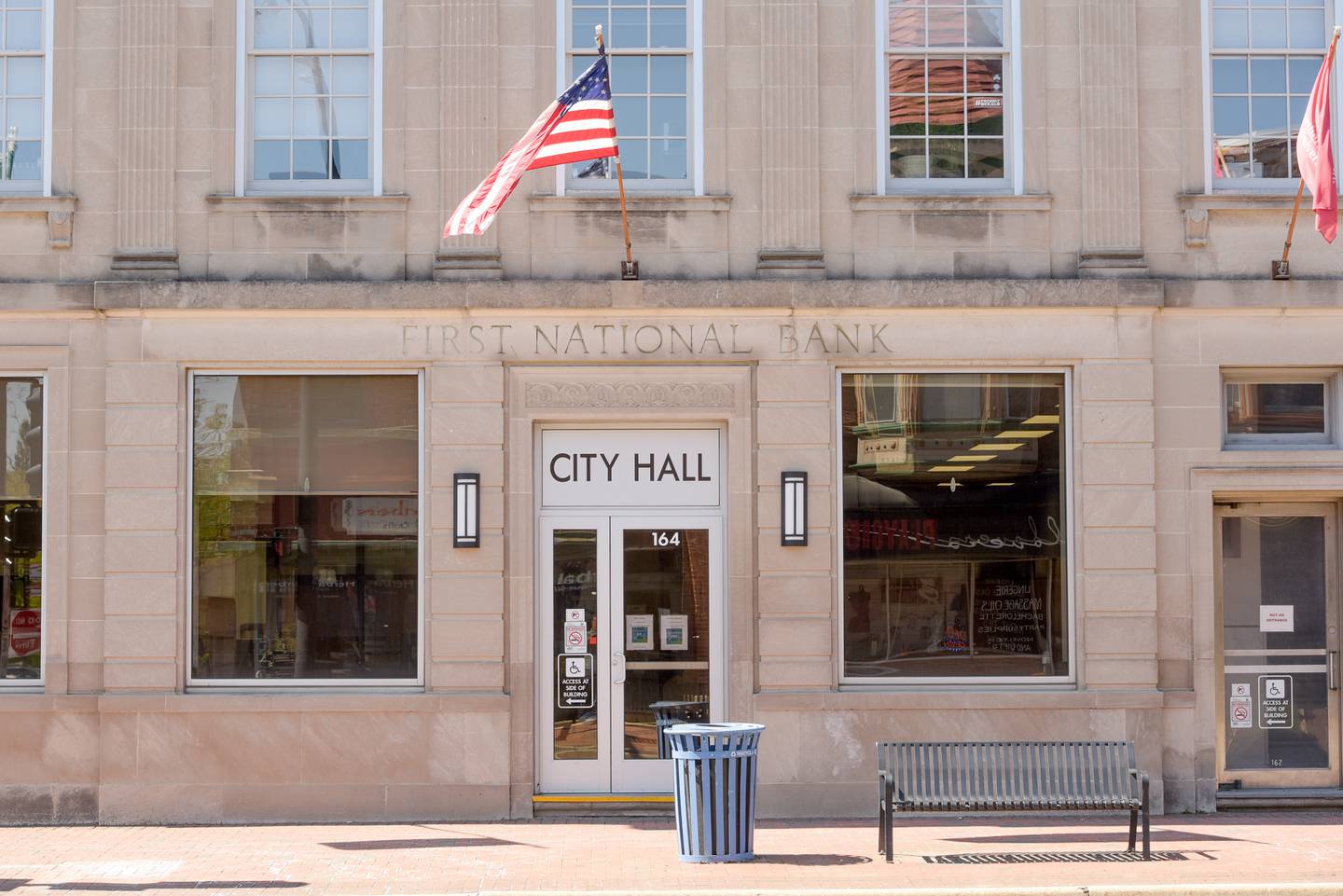 DeKalb resident Ursula Sullivan, who teaches at NIU, said she has concerns for the new elementary school and the threat to health that it poses.
Sullivan is a homeowner adjacent to where the new elementary school's parking lot would be expected to convey water into nearby drainage that abuts her property line.
"The main concern we have is flooding because we have seen it many, many times," Sullivan said. "It looks like [waters] going to be made to go there even more, especially off of the drainage from the parking lot and all this other area, which means that there's probably going to be standing water in there, which also means that it could lead to mosquitos. Of course, the kids aren't there during the summer because they're off, but we're there and that's our backyard. Now I'm even more concerned than before with the flooding because now we're seeing there's going to be a lot more potential for health issues with regard to retaining that much water."
City Engineer Zac Gill said Sullivan can be rest assured that the project will address her concerns for flooding.
"When we talk about stormwater management, we've got three things: capture, control, convey," Gill said. "Right now, you've got maybe half of the first one. You've got what's there now that was built with no thought, no standards to what was going on there and it's running to just what it can find via gravity in the lowest spot. So, you're not controlling where it's going. Number two, you're not conveying it anywhere. That's a hole in the ground that it's sitting in. So, now when this is engineered, you'll have all three of those. It will be captured through curbing, through stormwater, inlets, through everything you need throughout the site. Then, it'll be controlled. It'll be taken to these detention areas. Then, the most important is now it'll be conveyed. There's a 24-inch city storm sewer between about five and eight feet in the ground underneath the middle of that entire lot."
DeKalb resident James Krupp called the district's plan into question.
"As a real estate attorney, I've seen many instances of promises made will follow the standards," Krupp said. "Those standards are not a guarantee. There are minimum standards that have to be followed. There are no guarantees that there will not be any flooding. I think the homeowners in that area will be left holding the bag if there is. There will probably be no recourse for that situation if it does not go as planned, and a lot of times it doesn't go as planned with stormwater retention."
Sullivan acknowledged that the issue before the panel was to review the merits of the school board's request for a special use permit but said something has to give.
"Even though legally the school district does not require a referendum because they're simply adding onto an existing building and it's lease-to-own purchase, it's legal," Sullivan said. "But just like I tell my students, just because you can, doesn't mean you should. In this case, that's what I really, really truly believe. Just because you can do that, doesn't mean you should actually do that."
Commissioner Maria Pena-Graham agreed, saying she believes the district needs to go out to referendum.
In August, the district opted to enter into a lease-to-purchase agreement with NIU to acquire the nursing school building, city documents show.
Upon its opening set for the fall of 2025, the three-section elementary building will serve students on the city's north side.
Chairman Max Maxwell acknowledged that it makes sense for the panel to stick to considering the merits of school board's request for a special use permit.
"Once upon a time, we obviously believed that there should be a school there," Maxwell said.
Commissioner Jerry Wright said he believes the new elementary school will benefit DeKalb as a whole.
"I was excited to see a school go into the area," Wright said. "I've lived in University Village for 12 years. My kids went to various schools – Tyler, Lincoln and Jefferson. To have a school within walking distance, to have a school in the area, to have a place where they could go after school would have been great for them. I just think it adds something to the community when we put something like a school in the middle of it for those children. I was excited about it."
In a 5-1 vote, the panel decided to back the district's request for a special use permit to allow for the new elementary school. The lone dissenting vote was cast by Pena-Graham. Vice Chairman Bill McMahon was absent.