DeKALB – DeKalb School District 428 has approved a $31.8 million plan to turn a Northern Illinois University building into a new elementary school by 2025 to accommodate north side families and reduce elementary classroom size.
The $1.86 million lease-to-purchase plan for NIU's School of Nursing building, 1240 Normal Road, will renovate the space to open a three-section elementary school for the 2025-26 academic year. Costs to renovate the building will total about $28.5 million, according to district documents. Officials have said the plan won't include a referendum.
The agreement was approved in a 4-2 vote amid time-sensitive concerns raised by some elected officials at a recent DeKalb District 428 School Board meeting. The dissenting votes were cast by board members Amanda Harness and Sarah Moses, while board member Jeromy Olson was absent.
Amonaquenette Parker, the district's director of diversity, equity and inclusion, said students have long been telling the district that they don't feel like they belong. She said the acquisition will in part address concerns raised by members of the district's community who say that a new school is needed.
"Despite our good intentions, we have perpetuated inequities since way before this [meeting] was being recorded," Parker said during a March 7 board meeting. "Again, do we need to spend a couple more thousand dollars to hear what our parents, our students and our community is saying to us? 'We need a school. We need something to call our own. We need a place where we can be fully engaged.'"
"Families here have been asking for decades to be heard about their desire to have a neighborhood school that helps remove barriers to learning, increases the ability of families to be more present in their children's school and activities, and paves the way fo a more successful education experience overall."

—  Minerva Garcia-Sanchez, DeKalb School District 428 superintendent
Not all school board members were in support of the plan, however.
Board member Amanda Harness said she's not ready to make a decision.
"I think we're rushing and we're just jumping and pushing legit information thrown at us without full details," Harness said.
At the school board's Feb. 21 meeting, there was no presentation delivered regarding financials. However, there was financial information posted online in the district's board documents for the public to view.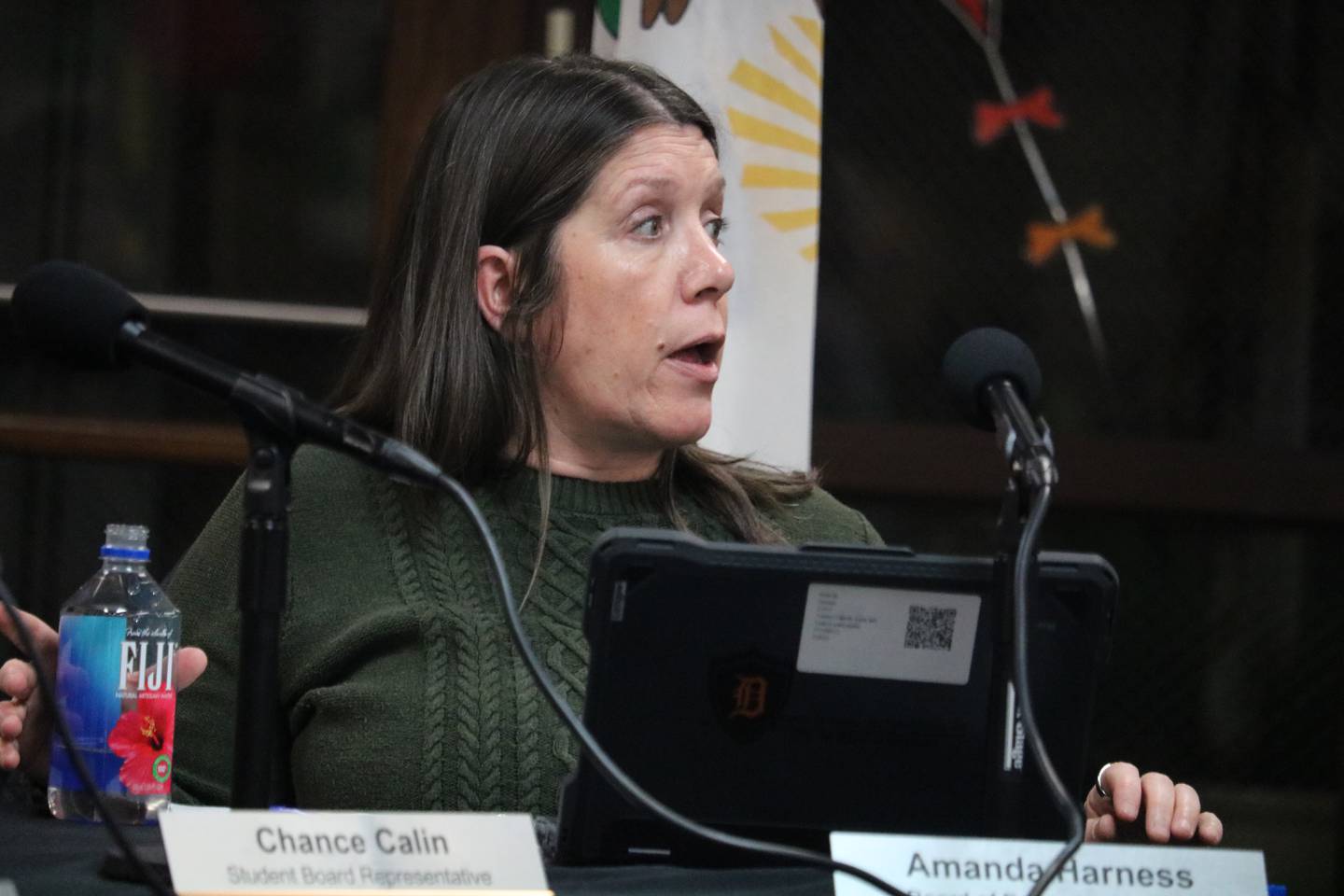 "We have a lot of opportunity with the land," Harness said. "I just think we're being pushed. This information is pushing toward one direction because they're saying this timeline with NIU. But I feel like we have a really good opportunity with this land being offered to the district. I mean, I'm not ready. I'm not OK with the board making a decision in this moment."
Tammy Carson, the district's director of facility and safety operations, said that while the three options for a new elementary school were on the table, none of them will address the district's space needs entirely at all of the elementary schools, the early learning development center and both the middle schools.
Other options before the board had been to acquire new land and build a new elementary school for $38 million, with a referendum expected, documents show. A separate option had been to acquire the NIU building and demolish it, building a new elementary school for $31.5 million with an expected referendum.
[ How will DeKalb 428 solve its space issues? Options range from buying $1.8M NIU building to $38M new school ]
"This is a tremendous outcome for our students and families who live in DeKalb's north corridor and for our community as a whole," DeKalb superintendent Minerva Garcia-Sanchez said in a news release.
Sanchez did not respond to additional requests for comment.
"More than 32% of the district's elementary students live in this area, yet they must be bused to schools throughout the district," Garcia-Sanchez said in the release. "Families here have been asking for decades to be heard about their desire to have a neighborhood school that helps remove barriers to learning, increases the ability of families to be more present in their children's school and activities, and paves the way for a more sucessful education experience overall."
Elected officials said they view the acquisition of the nursing school building as phase one of a plan to address space issues in the district.
"These options address the concerns at the elementary level, which Dr. Garcia-Sanchez just alluded to that we did identify as a priority by the unions, administration and the board as our top priority is to be focusing on elementary first," Carson said. "Then, as funding is available and grants and others, we can look at the [early learning development center] and the middle school changes that need to happen to address those space considerations."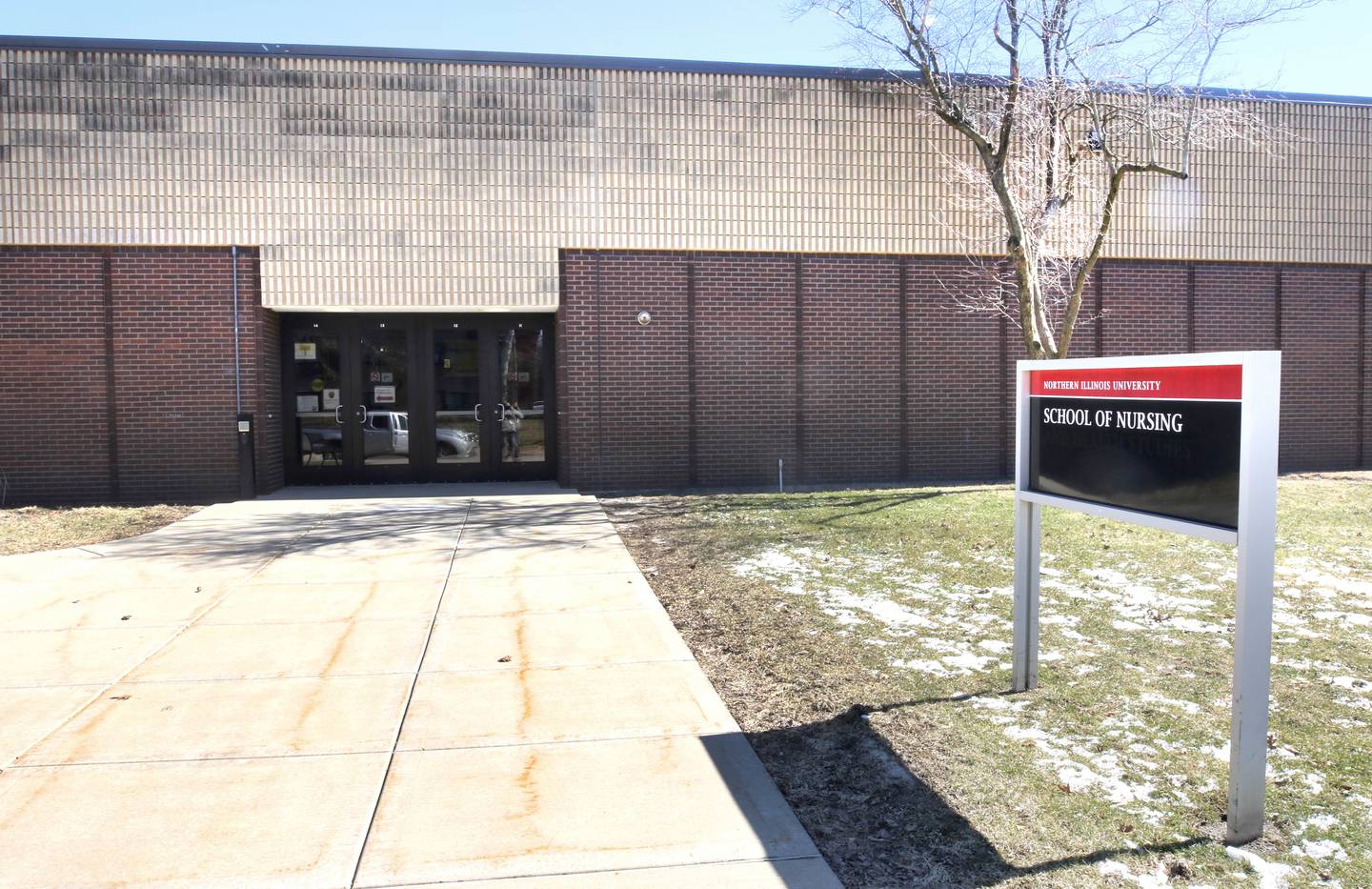 The 9.1-acre NIU property at 1240 Normal Road consists of a single-story, 24,000-square-foot structure on the city's north side that had been declared surplus real estate by university leaders.
In January, District 428 made a commitment to NIU to make a final decision regarding the nursing school building's acquisition. The university last month extended that deadline to March 7.
Cindy Carpenter, the district's director of business and finance, said NIU leaders have been flexible and understanding of the district's needs.
Carpenter said that had the district not proceeded with the acquisition when officials had, NIU could not have started making the preparations to the site that will temporarily host the nursing school program while awaiting the completion of the Health IT Center.
Under the plan, NIU will temporarily relocate the nursing school to the Wellness and Literacy Building, 3100 Sycamore Road in DeKalb, so that the temporary space is ready for NIU nursing students this fall, according to school board documents.
That space, however, will require an estimated $950,000 in renovations before the spring, according to school board documents.
"That's why we're really looking from a timing perspective in regards to deciding do we want to acquire the NIU building," Carpenter said.
Board Member Sarah Moses said she wanted the board to have more time to consider before the March 7 vote.
"I don't think it's prudent of us to rush," Moses said. "The NIU building isn't going anywhere. That NIU building is still going to be available to us. … It is our timeline, but I don't think it's wise to make a rush decision considering the options that we have and the things that we've been made aware. The fact that we're getting this 12.5 acre land donation, this doesn't preclude us from moving forward with the Roberts Building if we don't vote tonight."
The family of Raymond and Frances Katz recently donated two parcels of vacant land at the southwest corner of Dresser and Normal roads consisting of 12.25 acres to the district, according to school board documents.
Moses said she wants the board to be as transparent as possible with the public.
"Honestly, I think it would be unethical of us to vote tonight because we just got all of this financial information," Moses said. "We just had a huge presentation about building a new school."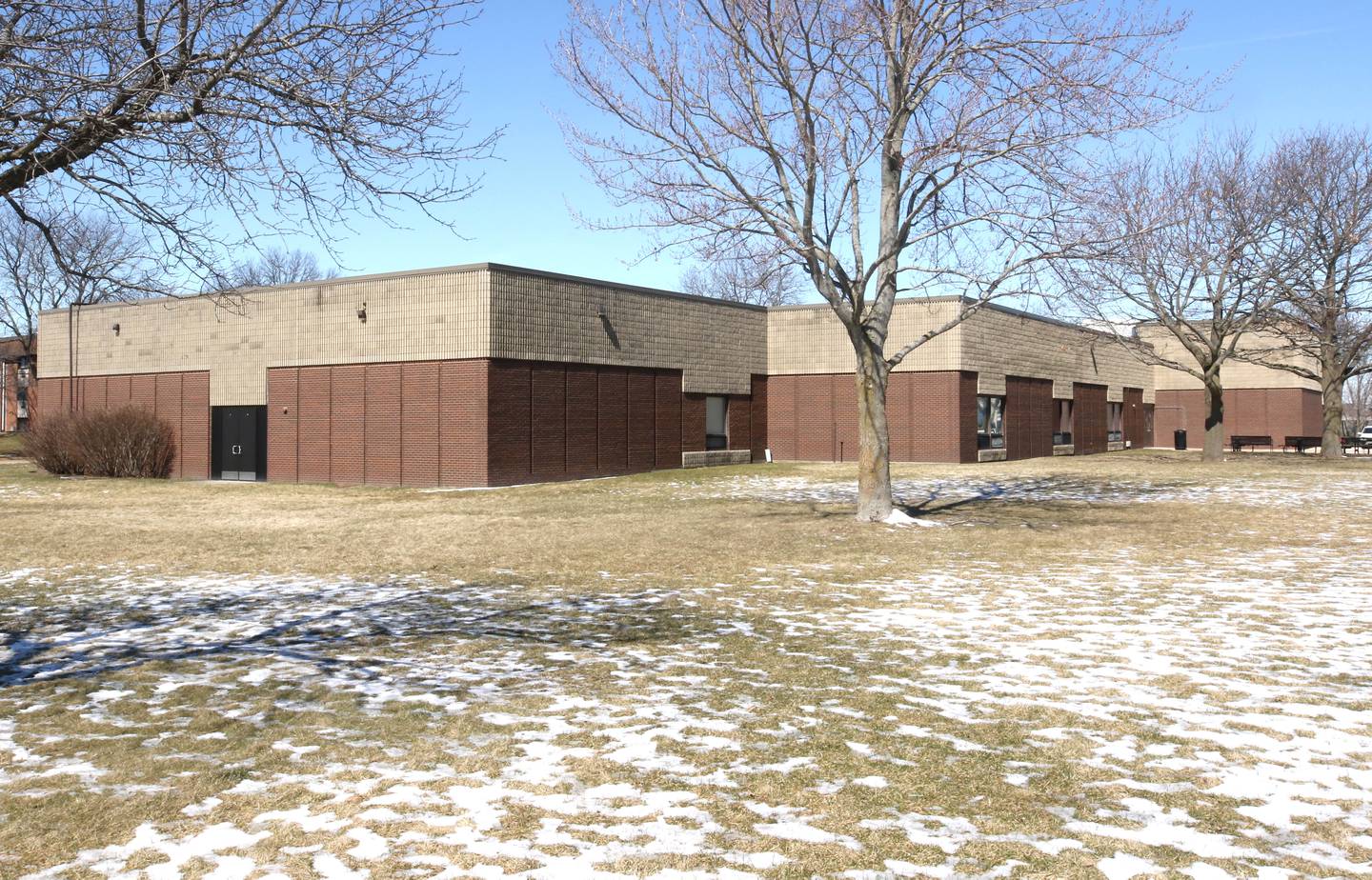 Board President Samantha McDavid disagreed, saying she doesn't think the board's decision to acquire the NIU nursing school building hurts the land donation.
"I think it's absolutely within district administration's role and scope of work to make a recommendation to us that is within [Finance Facilities Advisory Committee's] recommendations," McDavid said. "We've talked about this quite a bit as a board but also as a group with FFAC. We've heard from the community. I do understand your hesitancy. But I also think time is of the essence if we want to move and have something opening in two years."
Existing school boundaries may be redrawn prior to the opening of the new school based on the current demographic and student population data at that time, officials said.
This comes in response to a district goal supported by the school board in May 2021 to reduce all classroom sizes from 28 to 25 students at all the elementary school buildings and 35 to 30 students for grades 6-12.
The opening date for the new elementary school is anticipated by August 2025, documents show.