SYCAMORE – Kaleb McCall's loved ones and coworkers on Monday remembered the 17-year-old Sycamore High School senior as kind, funny and hard-working and said they're still in shock that he was stabbed to death last week.
Kaleb McCall's father, Scott McCall, said his son loved his friends and spent time with them riding around town on their bicycles and skateboards. He said his son loved bon fires, fishing and was enjoying his last year before adulthood.
"Kind and selfless. Loved making people laugh," Scott McCall said of his son.
Authorities have not identified Kaleb McCall, but his father, other family members and a GoFundMe campaign confirmed he was the teen killed on the evening of Sept. 7 in a stabbing in Sycamore.
A 15-year-old classmate was accused of fatally stabbing McCall. The unidentified teen was charged Monday with multiple counts of murder, aggravated battery and armed violence, according to the DeKalb County State's Attorney's office.
Police have not identified the suspect, although the teenager was in custody at a Will County juvenile facility as of Thursday night.
[ Sycamore High School student, 17, stabbed to death. Sycamore student, 15, charged in homicide: Police ]
Investigators are continuing to piece together what may have happened and are asking witnesses to come forward. Sycamore Police Chief Jim Winters previously said McCall was stabbed by another minor after an alleged disagreement between two parties of teenagers, many of whom witnessed the stabbing.
"I'm still coming to grips with this. I'm still numb. I'm still in denial," Kaleb McCall's grandmother, Sharon McCall, said Monday.
Sharon McCall said she doesn't understand how the violent altercation could happen in Sycamore.
"It's just unbelievable how this happened. It's tragic," she said. "The violence, I don't understand it. Sycamore, this doesn't happen here."
According to arrest statistics provided in the 2022 Sycamore Police Department's annual report, the city recorded two murders or non-negligent manslaughters and eight aggravated assaults from 2021 through 2022. The police department also recorded 69 simple assaults, according to the report.
"I'm still coming to grips with this, I'm still numb, I'm still in denial."

—  Sharon McCall, Kaleb McCall's grandmother.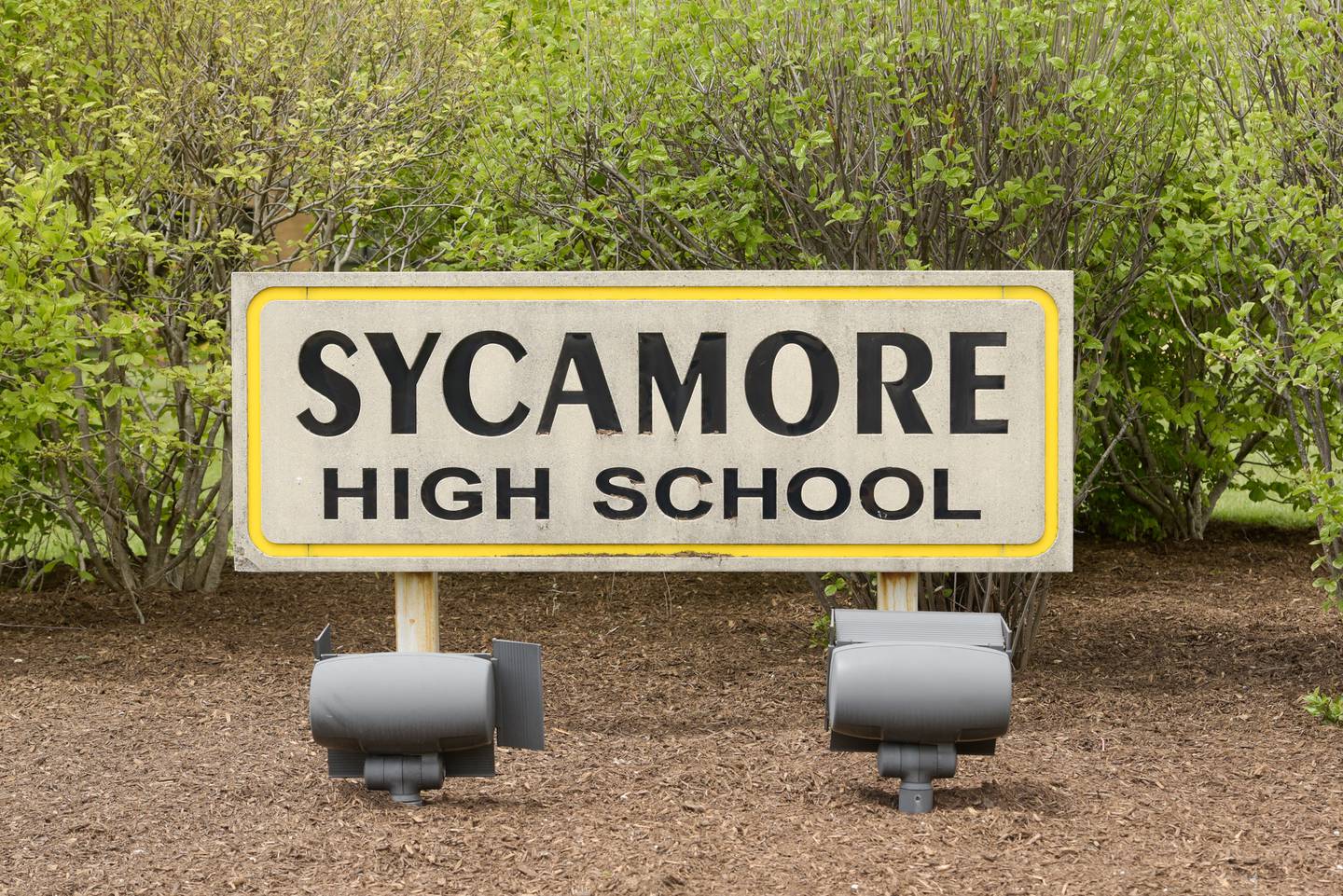 Sharon McCall said her grandson planned to forego college and learn a trade after graduating next spring. She said he was a selfless teenager who didn't care about himself nearly as much as he loved his family and friends.
Even in her grief, Sharon McCall said she admired her grandson's work ethic. She said she helped him get his first job at the Sycamore Culver's in 2021.
"A couple of winters ago, he called me and asked if I had anything for him to do for money," Sharon McCall said. "I had him come over and shovel our sidewalks, and then the next day my landlord plowed his driveway and covered it [the sidewalks] up again – too funny. As soon as he turned 16, I got him the job at Culver's. He was a hard worker, stayed busy, never stood around talking about mundane things."
Business and marriage partners Amanda and Jose Corona own and operate the Culver's located at 1200 DeKalb Avenue, where Kaleb McCall and his grandmother worked.
"He was also very cheery," Jose Corona said. "Everyone loved his smile. It was rare when we definitely got to see him smile, but when we did it was great. He typically took care of our hospitality, and he did a really good job. He kept himself busy. He was a hard worker. He just stayed on the move constantly, and he was always very helpful with everyone."
Amanda Corona said she, her husband and the entire staff have been "broken-hearted" by Kaleb's death and have been doing their best to be supportive of his family and the employees who were closest to him.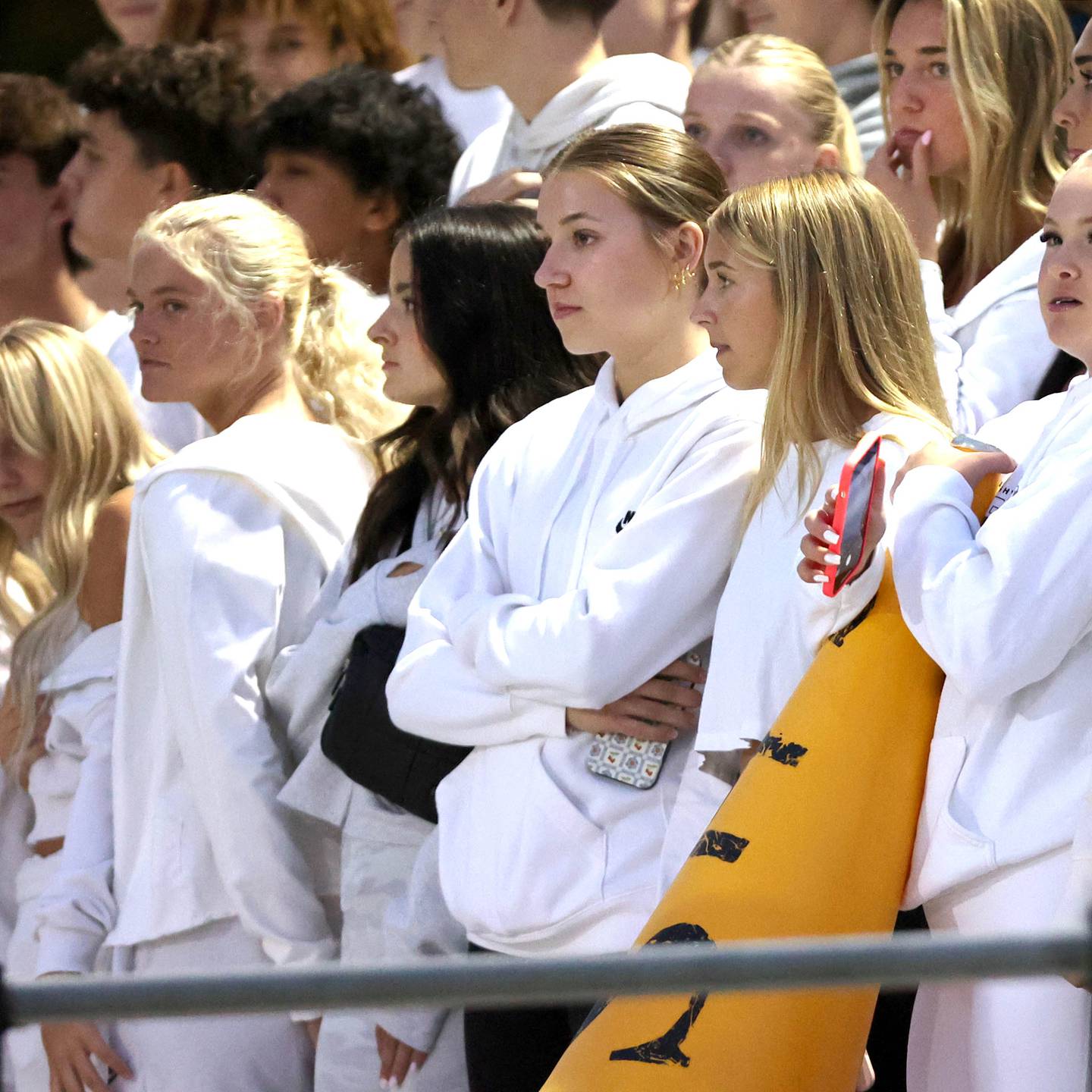 Amanda Corona, 44, has worked with Sharon McCall – a day-shift employee who seldom crossed paths with her grandson while on the job – for almost three decades.
"I worked with her when I was 15, so I've known her for a very long time," she said. "It's been lovely having her on the team with us, and then to have Kaleb on as well has been really nice. So that makes it especially hard.".
Roger Perry-McCall – Kaleb McCall's uncle – said he, his wife and his three children are in pain and disbelief after finding out they'd lost a family member.
"Kaleb was such a cool, fun, gentle kid who loved camping, fishing and gaming. Very polite and friendly. But he's gone now, taken before he was ready," Perry-McCall wrote in a message to the Daily Chronicle. "His smile was contagious and [I'll] remember it always. We just really want folks to understand that every single day is an opportunity. To forgive someone or call someone just to say I love you. You may not get the chance again. Life is about legacies. Everything you do is just everything you've done. But what will you leave behind? How will you be remembered? That's a legacy. Kaleb's legacy will be just his fun, kind, caring, helpful personality behind that big smile of his."
A public GoFundMe campaign raised more than $20,000 from 376 donations as of Monday night, with proceeds meant to go toward the teen's funeral expenses, according to the website.
Winters said police believe the stabbing was prompted by a confrontation that occurred before the violent act involving multiple teenagers. Sycamore police said the stabbing was an isolated incident, however, and there is no ongoing threat to the public.
DeKalb County Coroner Denny Miller confirmed Monday an autopsy was completed, although the teen's cause of death remained pending.
Sharon McCall said she believes what she called a "stupid squabble" that ended her grandson's life "probably wouldn't have even been significant in a week," and urged Sycamore's youth to take a step back when tempers flare.
"Just take a deep breath, step back, think about things," Sharon McCall said. "One little mistake has changed two lives forever. I don't know what else to say. It's just horrible. I don't know where it came from. I have no clue where this came from. Nobody dislikes Kaleb. I don't understand it at all."