SYCAMORE – A DeKalb County judge has denied bond to both men facing first-degree murder charges in the fatal shooting earlier this month of 19-year-old Marlon King Jr.
Prosecutors have alleged DeKalb residents Correon S. Scott, 20, and Jayden C. Hernandez, 19, killed King, who was found with a gun in his pocket, on May 11 after a confrontation in which he was shot multiple times, according to court records. Scott was shot in the leg, police said.
Both Hernandez and Scott have been in police custody since early May 12. Hernandez has been held in DeKalb County Jail without bail since a May 13 bond hearing.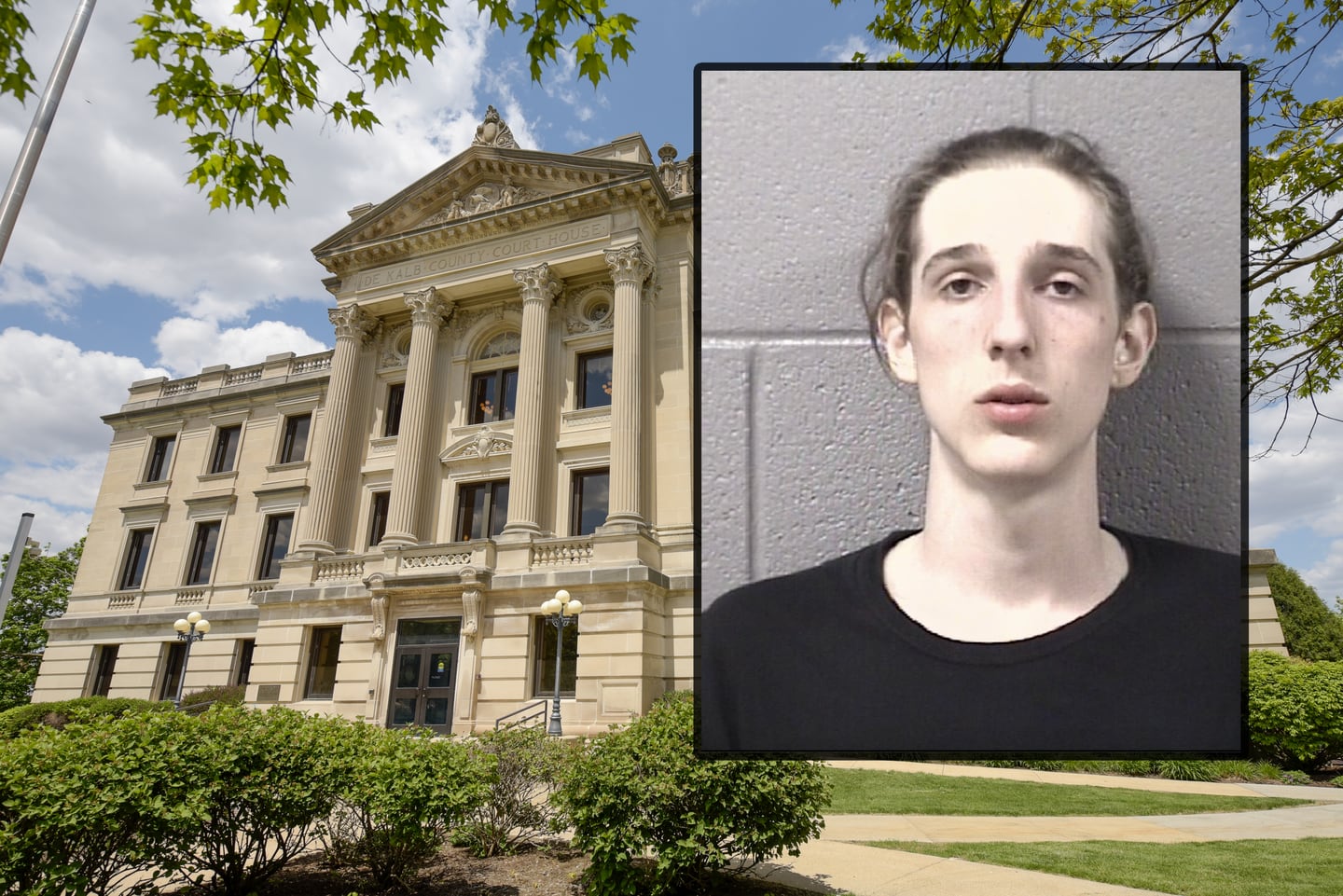 Scott first appeared in court days later in a wheelchair, after being treated at a hospital. Judge Philip Montgomery, who was newly assigned to their cases, denied him bail on Monday ruling in favor of the DeKalb County State's Attorney's Office's request to keep him in jail while he awaits further court proceedings.
"I anticipate indicting both of them up tomorrow [Friday]," Assistant State's Attorney Suzi Collins said.
They're ordered to appear in front of Montgomery for arraignment next week: Scott on May 31 and Hernandez on June 1. Scott is represented by defense attorney Michelle Marie Dietrich of the DeKalb County Public Defender's Office.
Dietrich did not respond to a request for comment this week.
Hernandez was represented Thursday by Sycamore-based defense lawyer Brian Erwin, who filed a motion to ask that Circuit Court Judge Marcy Buick be taken off the case. Dietrich filed an identical request last week for Scott, who's case also was reassigned to Montgomery.
It's the third notable case of Buick's that Chief Judge Bradley Waller has reassigned recently.
Timothy M. Doll, who was charged with murder in the slaying of 15-year-old Gracie Sasso-Cleveland, also was reassigned to Montgomery at his defense team's request. Doll also is being held without bail at the DeKalb County Jail in Sycamore.
Since guns are alleged to have been used in King's death, both Hernandez and Scott could face enhanced charges and longer prison sentences if convicted.
Scott was charged with mob action and first-degree murder, a Class M felony. Hernandez was charged with first-degree murder, mob action and resisting a peace officer.
If convicted of first-degree murder, Scott and Hernandez could face an extended sentence of 45 to 85 years in prison.
DeKalb police allege that Scott was shot during the May 11 confrontation with King inside an apartment building on Russell Road, court records show. Scott lives on the 800 block of West Taylor Street, and Hernandez is a resident of the 500 block of Russell Road, authorities said.
King, a 2022 DeKalb High School graduate, played basketball for the Barbs and leaves behind a 2-year-old daughter, his family told the Daily Chronicle.
An autopsy showed that King suffered a bullet wound to the back, according to court records. He was shot multiple times. King died en route to a Rockford hospital, about 40 minutes after the shooting was reported to police.
Hernandez also allegedly brought a gun to the scene and handed it to Scott at Scott's request, according to court records.
Scott then began physically fighting King, records show. Hernandez allegedly told police that he tried to wrestle a gun away from King and Scott, and when he did, a gun fired. King grabbed his leg, and then Hernandez allegedly struck him in the head with the firearm.
Hernandez told police that he ran into a nearby apartment and threw the gun into the only bathroom in the unit, records show. During his May 13 bond hearing, Hernandez denied the allegations.