WYANET — Kevin and Sarah Sights recently purchased the former bank building in downtown Wyanet and are turning it into a screen printing and design shop that will also sell retail.
The couple have been operating their printing business out of a 1,000-square-foot, three-car garage in Wyanet since they got started at the end of 2018. With a growing demand over the last couple of years, which has expanded nationwide even, Kevin and Sarah were desperately in need of more space to operate.
The former Citizens First State Bank building in Wyanet, which had been sitting desolate for nearly five years, caught their eye. The 3,600-square-foot space, located just blocks away from their home, seemed to fit their needs just right. They closed on the property on March 25, and that evening got started getting to work making it theirs.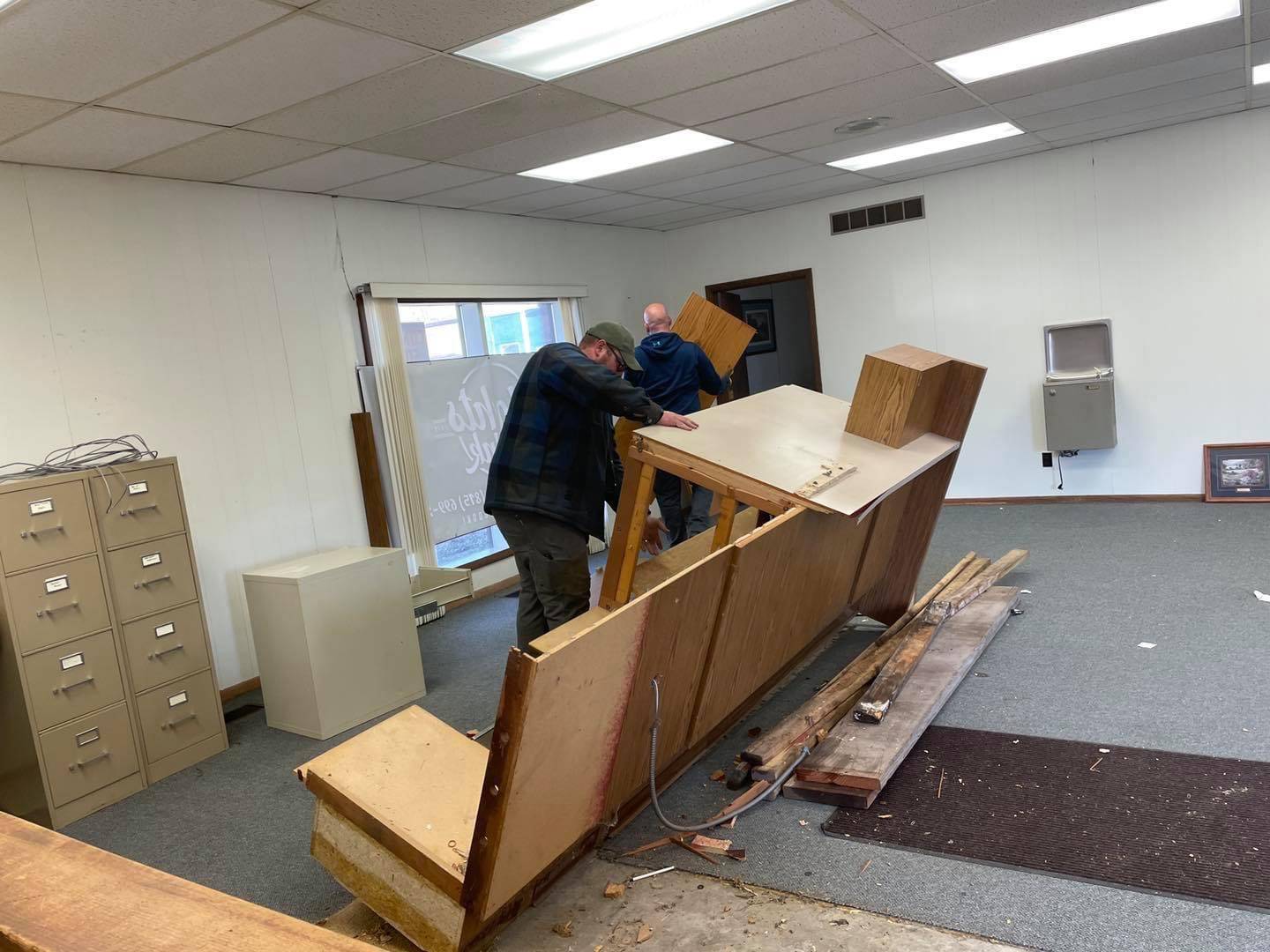 It's already proven to have been a good move to make as they've received a ton of support from the local community, as well as from family and friends who have been more than willing to help them get the new location looking less like a 1960s-era bank and more like a printing shop. And just for the record, the Citizens First State Bank ATM at the site is still operational and Kevin and Sarah have no plans to get rid of it — a big concern when residents of Wyanet found out the bank had been sold.
Kevin and Sarah have a vision to print gear for area schools to be sold in their retail space. This will be especially beneficial for friends or relatives coming into town to watch a game who are without any school representation. Kevin said printing for schools has been a big part of their business already.
They do a lot of custom work for fundraisers, businesses and travel ball teams, as well. They also launched an online store that sells various trendy designs. The online storefront shop really took off when the pandemic hit. Kevin said it really carried the business through those tough months and allowed for them to continue going. Without the online presence, most likely their business wouldn't exist today. Kevin and Sarah can design and print just about any requested custom design, and on their website they say it doesn't matter if you need one piece of apparel or 10,000 — they can handle it.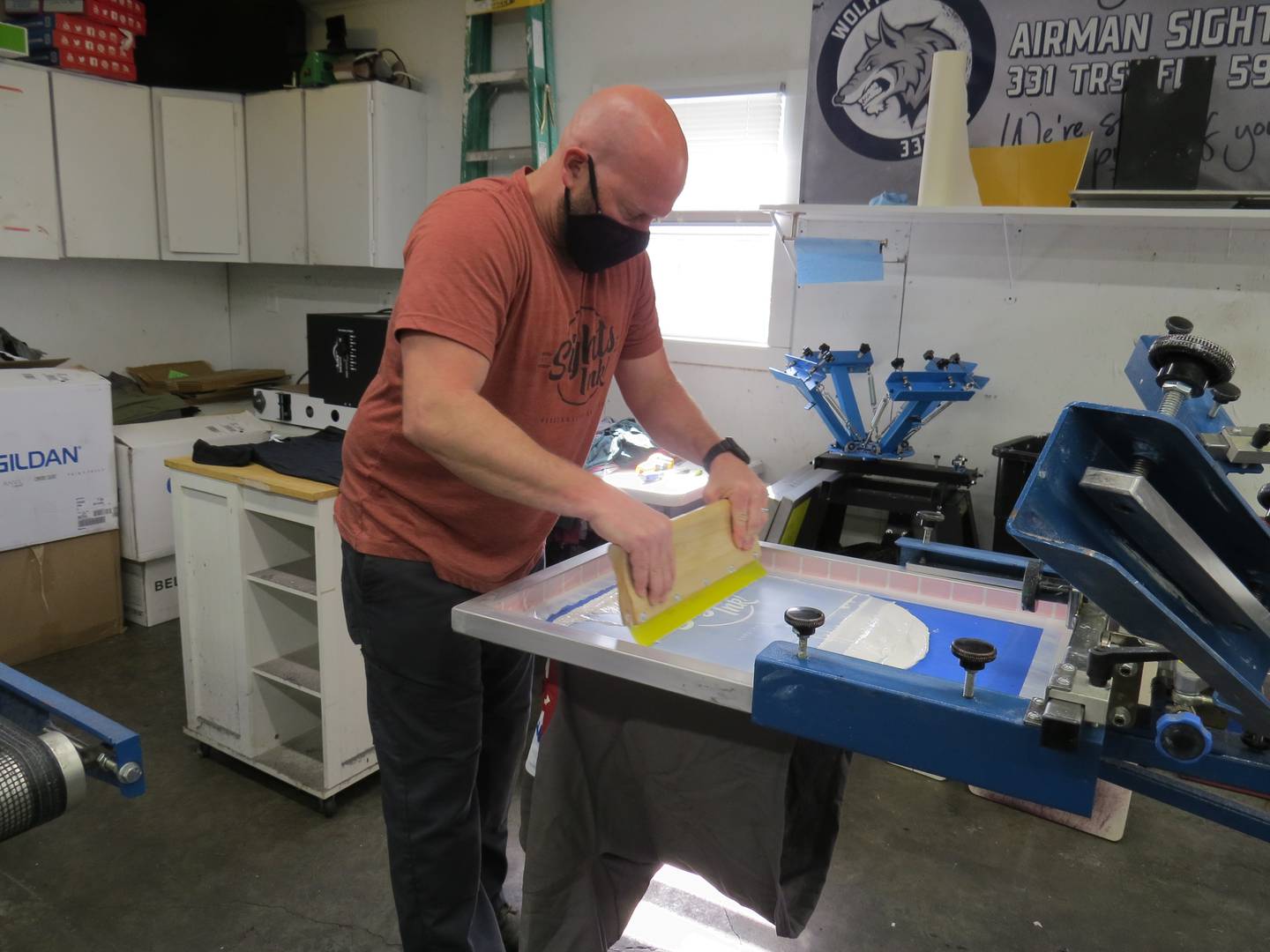 While apparel printing makes up most of their business, Sights Ink also prints banners, yard signs, business cards, etc. You name it and most likely they can do it. Kevin said a lot of the yard graduation banners we saw in the front yards of graduating seniors last spring during the pandemic were his product. He also was hired to do a lot of sign printing this past election season.
Kevin and Sarah are hoping to be up and running at their new location by the end of May. They plan to host a grand opening. They foresee part-time positions available once the new location is going. Sarah said they are also interested in making their printing shop be a part of the area school co-op that exposes students to various trade jobs. She said it would be a great opportunity for students to learn the design and printing trade.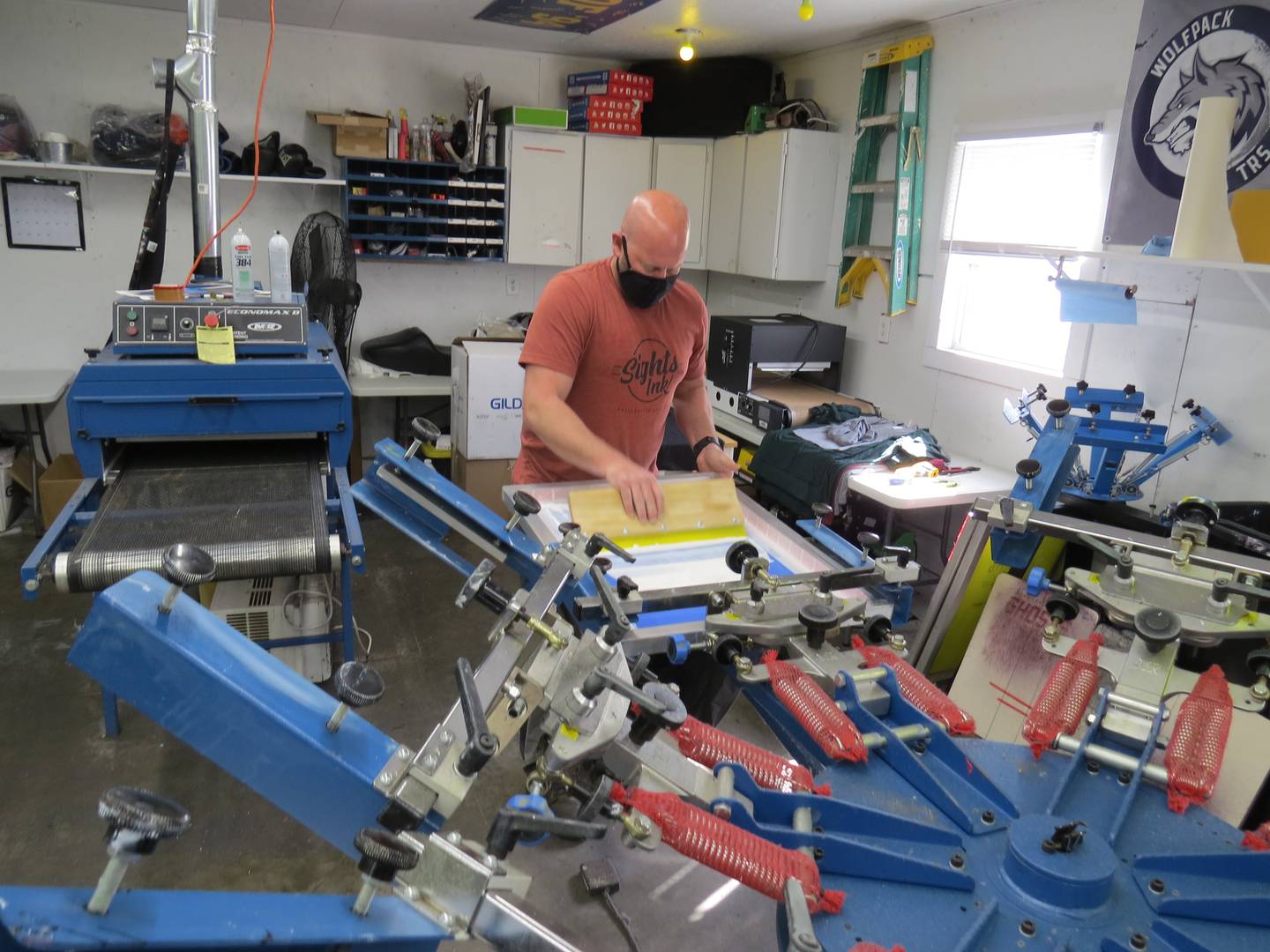 To continue following the progress at the new Sights Ink location, follow them on their Facebook page, which they keep updated about the remodeling project and also share a little bit about their printing process/new designs.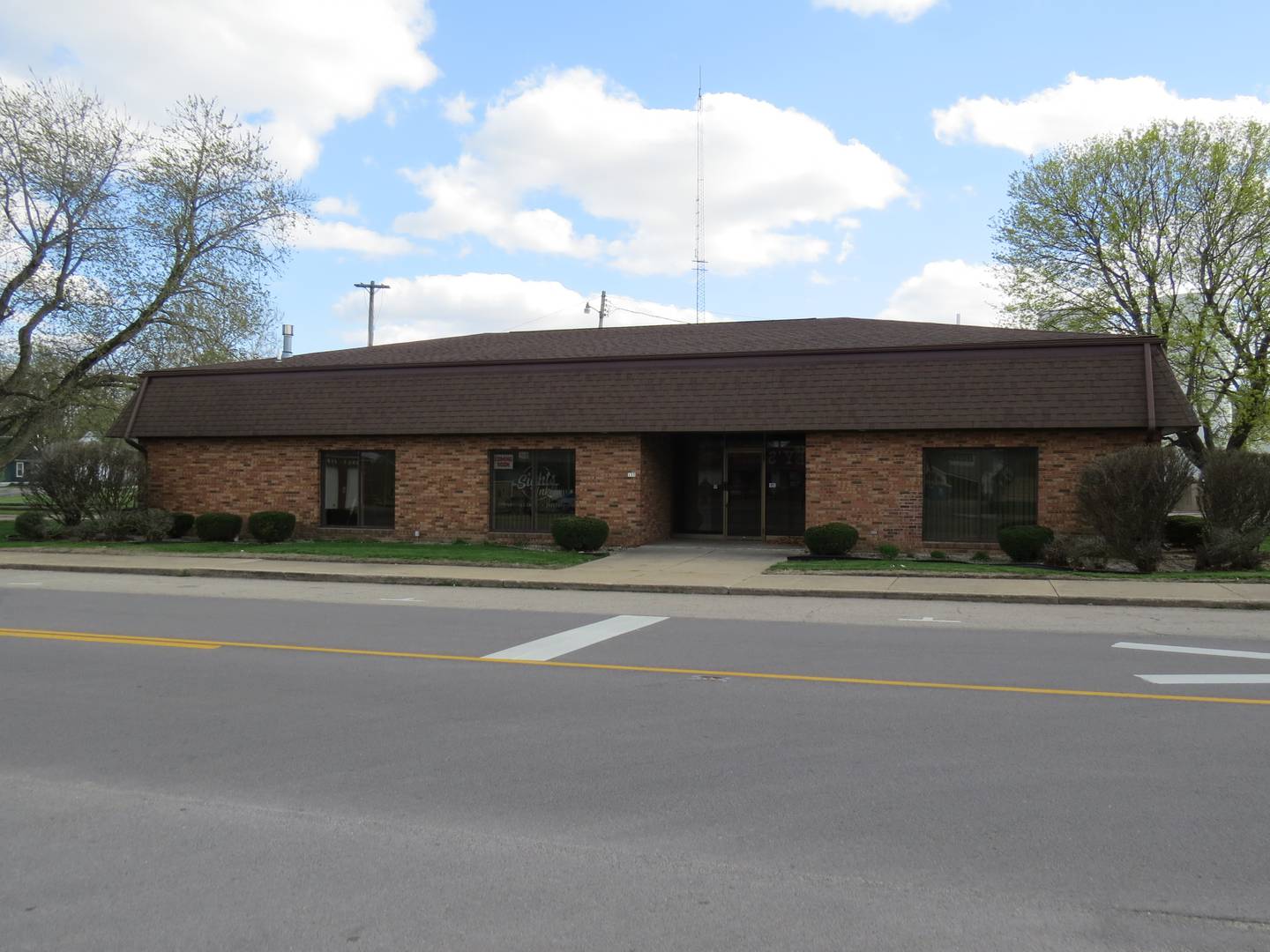 Sights Ink
Website: sightsink.com
Phone: 815-699-2454
Email: kevin@sightsink.com
Hours: 9 a.m. to 6 p.m. Monday-Friday
Facebook: Sights Ink