MANLIUS – One of the best athletes to play for the Storm is returning home to Bureau Valley.
Saige Barnett, a 2019 Bureau Valley alum, has been named as the new head volleyball coach for the Storm. She will teach high school PE.
Barnett said she jumped on the opportunity to come home when she saw it was posted.
"I got the notification and got all my stuff sent in. If it wasn't the next day, it was the day after that," she said. "I'm really excited. I'm looking forward to it. I always knew I wanted to teach and coach, but I really wasn't expecting to do it right away. It all kind of works out in my favor and good timing."
Barnett said she doesn't know a lot about her team, but that's OK.
"That should be a good thing. It's going to be a fresh face," she said. "I know some of them as just Saige coming through the building and having some family members in the district. But I'm excited getting to know them throughout summer. It's going to be important.
"I don't know a whole lot about their volleyball skills. I know I'm getting good girls. Just good people. Good students. I think that's the most important thing. The volleyball will come."
The Bureau Valley girls, however, will all know about Barnett. She was the 2018-19 BCR Female Athlete of the Year, Girls Basketball Player of the Year and the Storm's all-time leading scorer, and the BCR Female Track Athlete of the Year.
But now, she's Coach Barnett.
"We're going to have to make that transition from Saige to Coach," she said. "It's going to be a process, but I think the girls are really going to buy in and understand that that change of roles is going to be really important to have some success in the program."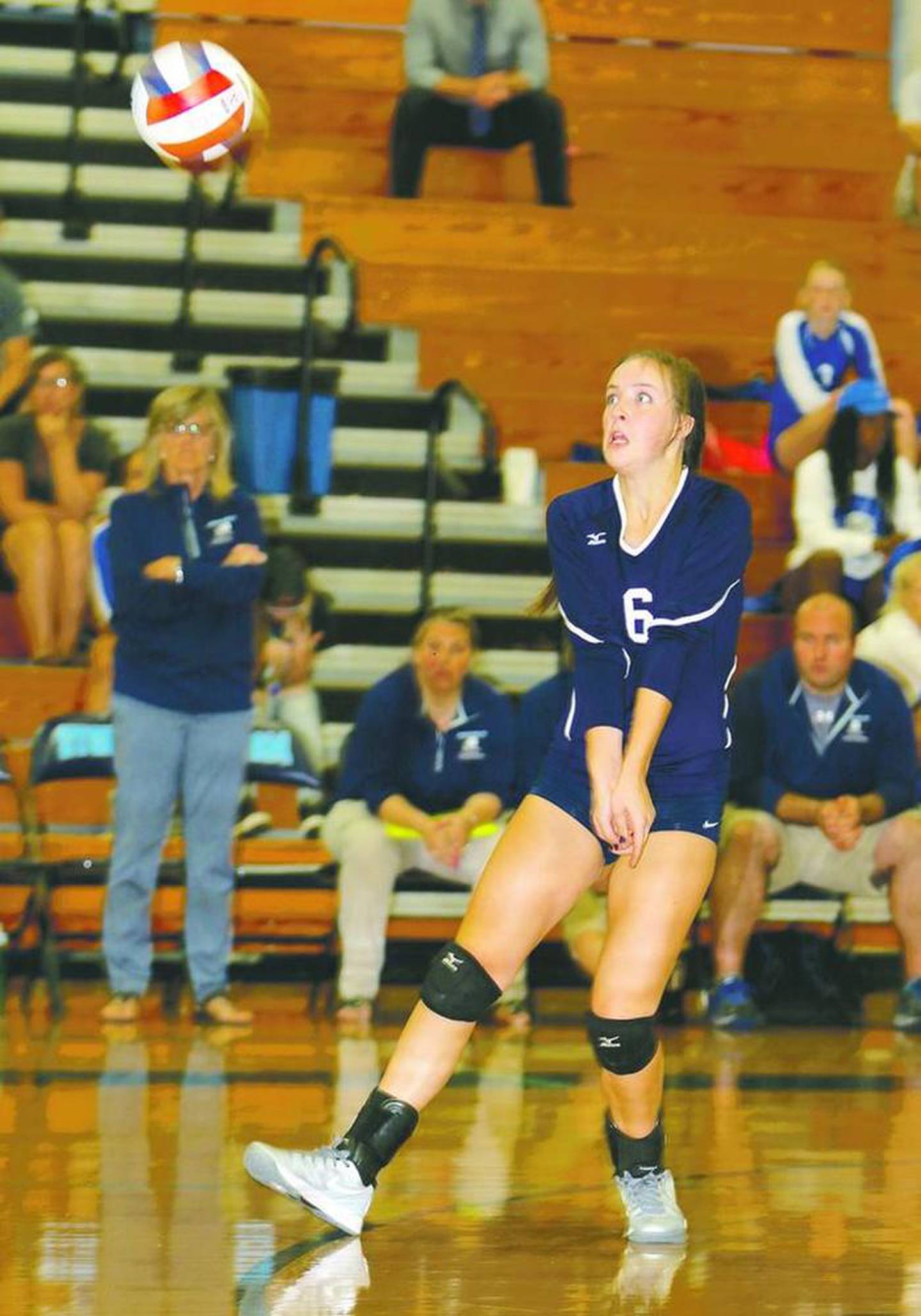 She will be assisted by two other BV alums, Niki (Swanson) Hartz and Meghan (Mussche) Flowers.
At this time, Barnett will focus on volleyball and "see where that takes me" before looking into coaching other sports.
Barnett succeeds the coach she played for, Caitlyn DeMay, who resigned after seven seasons. A 2005 BVHS graduate, DeMay led the Storm to a regional championship in 2018 and a 24-13 record in 2019. The Storm went 15-20 last season.
She said she learned a lot playing for DeMay, largely in how in to be a good teammate.
"We had a successful run with her as the coach," Barnett said. "We won that regional title our senior year. And I think she instilled the grind in it. How important it is to show up during the offseason. How to build relationships with your team. How to be a leader. I think all of that's going to be beneficial coming in and leading that program."
Barnett, a spring graduate of Illinois State University, did her student teaching at Three Rivers rival Prophetstown High School and coached freshmen girls basketball and was assistant track coach in throws.
"I was able to learn a lot from both of those coaching staffs," she said. "On the teaching side and the coaching side, it was a really good experience. I enjoyed it."
Summer weight-lifting is underway, and the summer contact days will start the last week of June with camps, Barnett said.