PEORIA – There's one phrase that tells the secret to the St. Bede Bruins state championship success - "Mudita."
Mudita is word from sanskrit that has no counterpart in English, meaning joy in the good fortune of others.
St. Bede junior catcher Bella Pinter said it means "having the same amount of happiness for someone else as if you did it yourself. "
"That's what these girls do. I know you hear it in interviews. They might talk about themselves for one second, but they're always putting it off on their teammate. 'My teammate had my back,'" St. Bede coach Shawn Sons said.
"And that's the cornerstone of our program. That's what we try to do and instill that in our girls."
It's all about mudita, Pinter said.
"The one thing we talk about all the time is knowing your role and knowing that even if you're not on the field, your position on the bench is still important," she said. "I think that's what keeps our energy up. There are times that the girls on the field do not have the energy and get the dugout up. Those girls that are on the bench, they know their role is to get every one hyped and get the crowd excited.
"That energy is what drove us the whole season, especially the postseason."
Pinter practices mudita every game when she gives way to courtesy runners when she gets on base. She knows it's her role to get on base and it's others roles to run for her.
"I love to base run. Knowing some girls are faster than me and that's their role and I have to accept it," she said.
Junior first baseman Maddy Dalton hasn't been able to hit since injuring her left shoulder swinging in the sectional championship. And while she wanted to really bat, she knew she had others ready to do the job for her.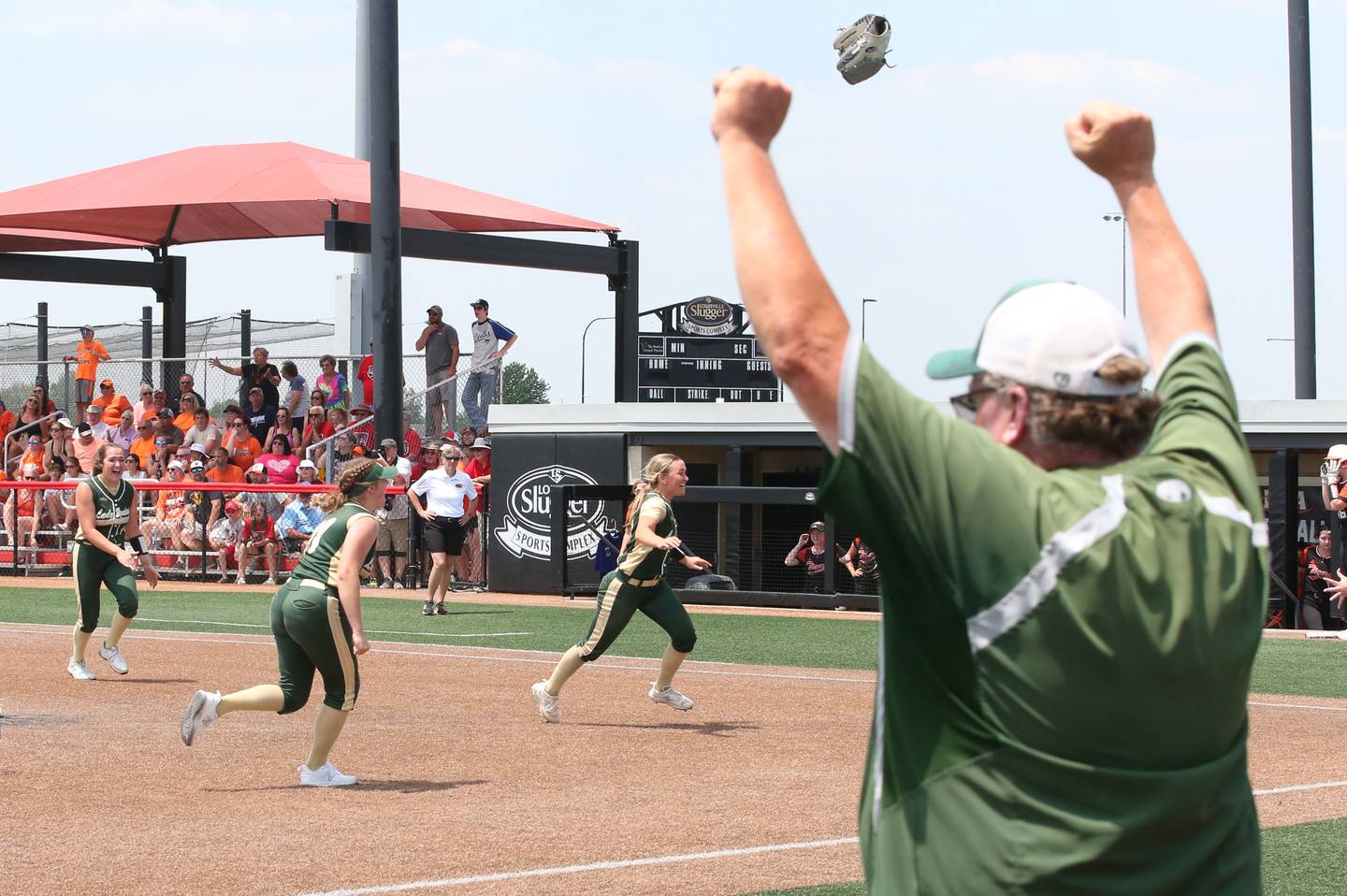 It's mudita.
"It sucks, because I really wanted to hit," she said. "But it's OK, because we have so many girls on the bench that are really good. They can all get the job done."
Senior Madelyn Torrance, who had the game-winning hit in the championship game on her final swing, was confident the Bruins would pull it out by sticking together.
"We never give up. We knew from the start, if we got down, we were going to get back up," she said. "We knew whatever happened, we had each other's back and we always love and appreciate each other."
Pinter said the Bruins knew it was going to be a battle, as the state championship game proved, and knew it was important to stick together.
"We all woke up, had breakfast and said you know what, 'We're in the final 2 of the whole state. It's going to be a hard game.' And we knew we couldn't give up and no matter what we were going to have each other's back," she said.
It's all about mudita.