PERU – Ella Hermes had not hit a home run this season.
She was just saving it for the right moment.
No moment was bigger than her three-run, opposite-field shot to left in the bottom of the third inning to give the St. Bede Bruins a 3-1 lead in Friday's Class 1A St. Bede Sectional championship.
That was all the St. Bede junior ace needed in the circle, pitching the Bruins to a 3-1 win over West Central at Abbot Phillip Davey Field, capturing their first sectional championship in four years.
"I was just saving it," Hermes said with a smile, between bites of her "MVP burger" supplied from St. Bede students. "It felt good coming off. I was just thinking hit and run. And once I got to second, I heard every one scream."
"It felt good coming off. I was just thinking hit and run. And once I got to second, I heard every one scream."

—  Ella Hermes, St. Bede junior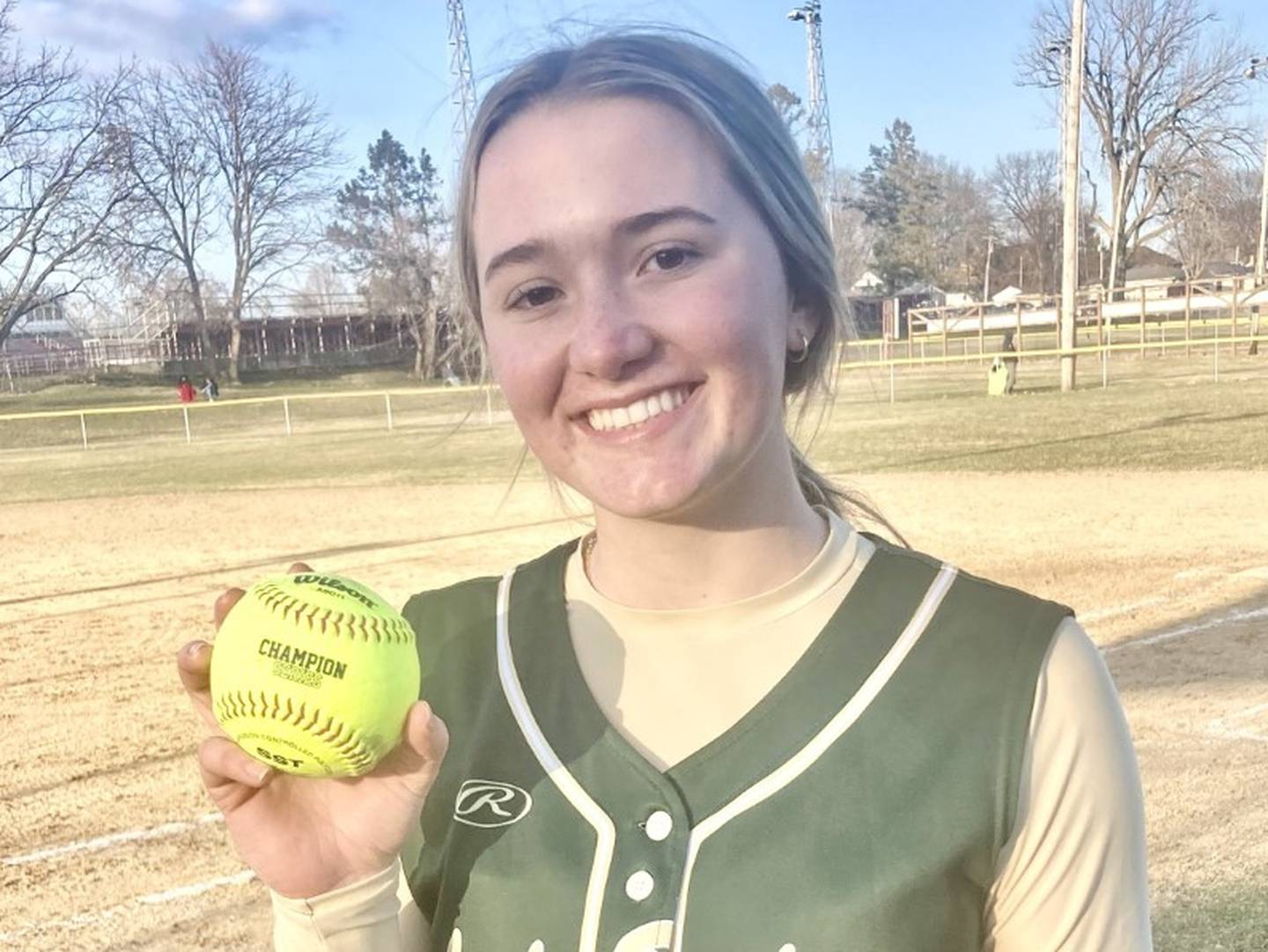 The winning pitcher after allowing only four hits with 10 strikeouts, Hermes said she took more of a thrill from the home run because "I really wanted that."
The Bruins especially wanted that victory, too. The win avenged a 2-1 loss to West Central in last year's sectional final. It was a loss that fueled the Bruins the past year.
The second Hermes struck out the last batter, the St. Bede coaching staff stripped off their coaching shirts to unveil their team shirts with their motto for the season, unveiling the words, "Never again, 2-1."
"It means everything." St. Bede senior Addie Bontz said. "We have our shirts that say, 'Never again.' We didn't want [revenge] toward the [West Central] girls. Just the game in general."
"Every year I ask the girls what they want on their shirts, a saying or a slogan," St. Bede coach Shawn Sons said. "Their's is on the back, 'Show up and Show Out.' I said, 'OK, our goal is to always get to state. How about this? 'Never again, 2-1.' Every one of them knew exactly what it was about."
It was the Bruins' fifth sectional championship in school history, following 2006, 2013, 2018 and 2019.
The Bruins (26-7) advance to the Class 1A Sterling Supersectional to face Orangeville (29-2) at 11 a.m. Monday at Sterling High School. Orangeville beat South Beloit 6-0 for the Forreston Sectional title Friday.
"I'm excited," Hermes said. "We're ready to keep going. We keep growing every game."
West Central (29-7) put the heat on the Bruins early with a run in the top of the first. Pitcher Addie Seitz led off with a single and scored on a one-out, RBI single by Shelby Bowman. Catcher Bella Pinter threw out Bowman trying to steal second to snuff out further trouble.
Freshman slapper Emma Slingsby got the Bruins started in the bottom of the third, beating out a leadoff hit back to the pitcher. Addie Bontz reached on an one-out bunt single to put two on for Hermes. The Bruins pitcher belted a 1-2 offering from Seitz into the boisterous St. Bede crowd overlooking the left-field fence.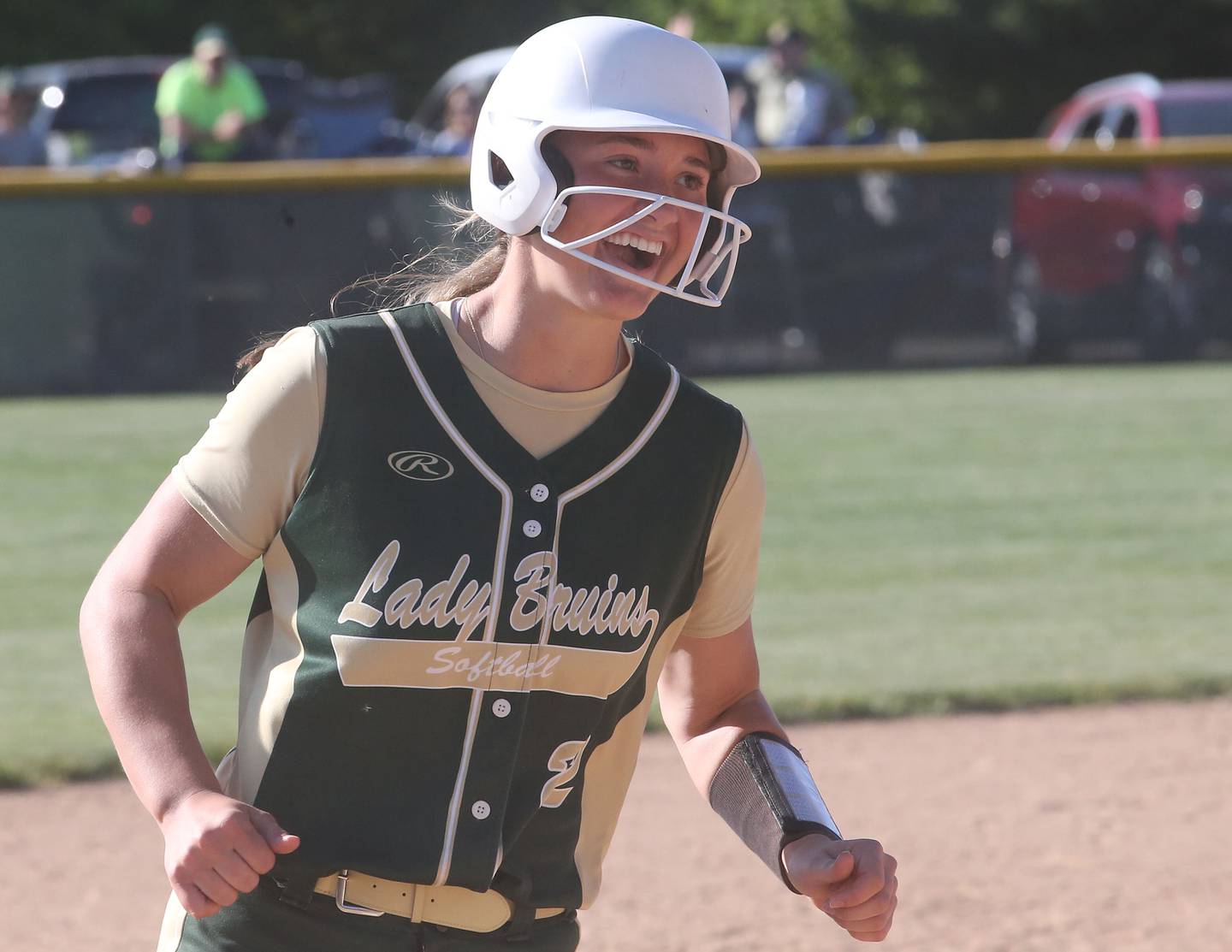 "Last night in our practice, she was launching them, launching them, launching them. Even when she had two strikes, I was saying in the coach's box, 'She's going to do it,' and sure enough she did it," Sons said.
"I was talking to Ella's Godmother, Barb, at church this morning. She lights candles for every game. The candle she lit this morning certainly paid off."
Sons said the Bruins' offense is effective in many ways.
"When we get our table setters on, there's a lot of options we can do because we have speed on the bases. We have smart base runners. We did that today," he said. "We were able to take advantage on the bases and put some runs across. And of course the big hit by Ella."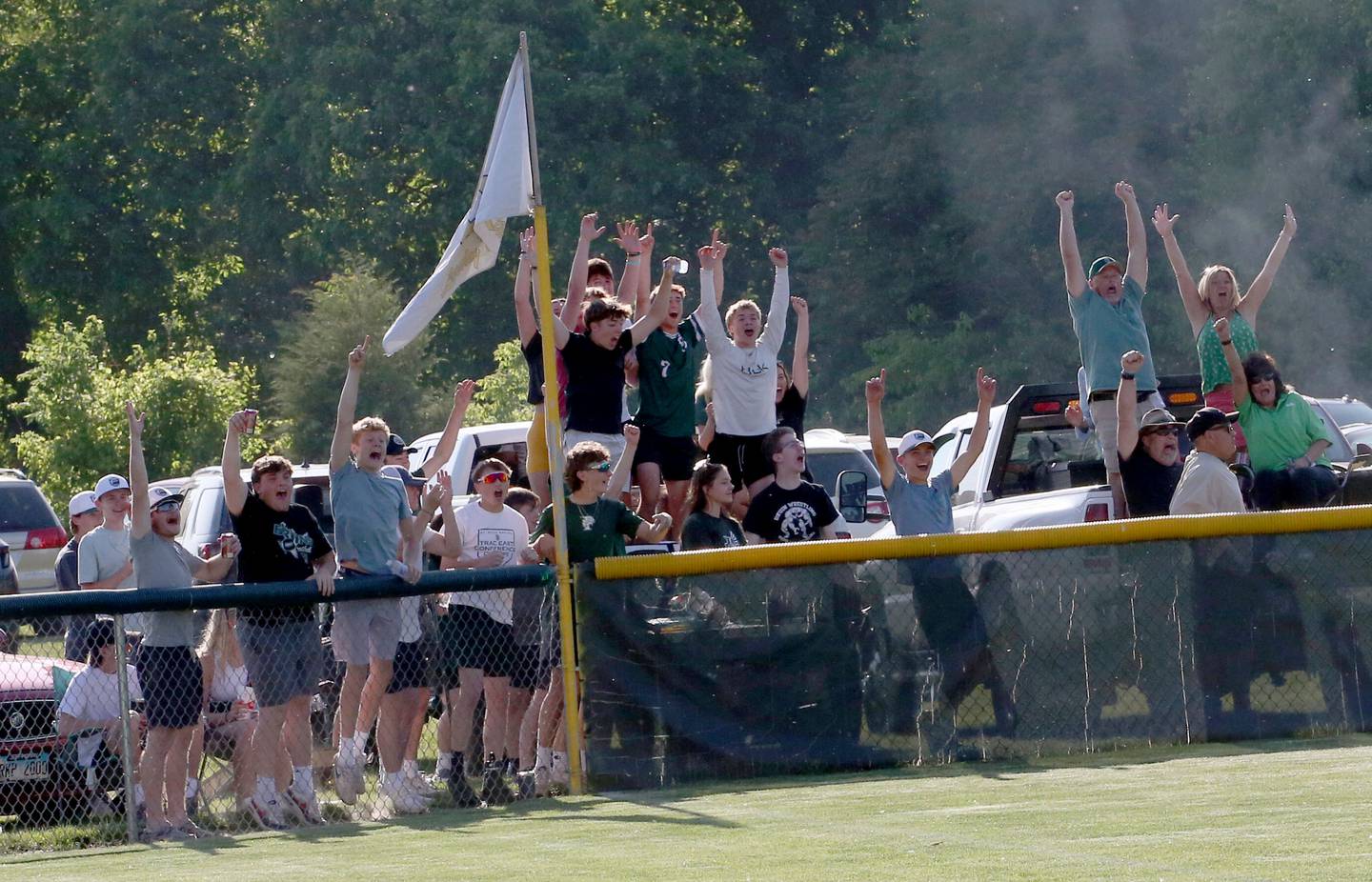 Madelyn Torrance and Hermes led the Bruins with two hits each, including doubles.
Bontz is just glad to have Hermes on her side.
"Oh my gosh. She was phenomenal. She definitely had a day. She hit every spot and hit every pitch that was that was thrown at her," Bontz said.
Sons said he will be picking up a scouting report on Orangeville from a coaching friend from travel ball and get the Bruins ready to play Monday.
"He was going to come here, but he said, 'I know you're going to win. I'm going to go scout that other game for you.' So, I've got to call him later on tonight, get the scouting report," Sons said. "We'll work on that tomorrow with the girls. Walk through and explain to them what that team does."