Isa Ibarra and the Princeton seniors didn't know what to expect when they started their high school basketball careers three seasons ago.
They walk out with back-to-back division championships in the Three Rivers East. Monday's 57-36 win over Newman capped a 12-0 championship run through the Three Rivers East. The win improved their overall record to 26-3, which is a school record for wins.
"It means everything to us. Especially coming off a losing season in junior high, this is not what we expected, but this is a great," Ibarra said.
"We've been working hard all year and it's been our goal for all four years of high school. It feels really good to sweep the conference, especially after our one loss to Kewanee last year."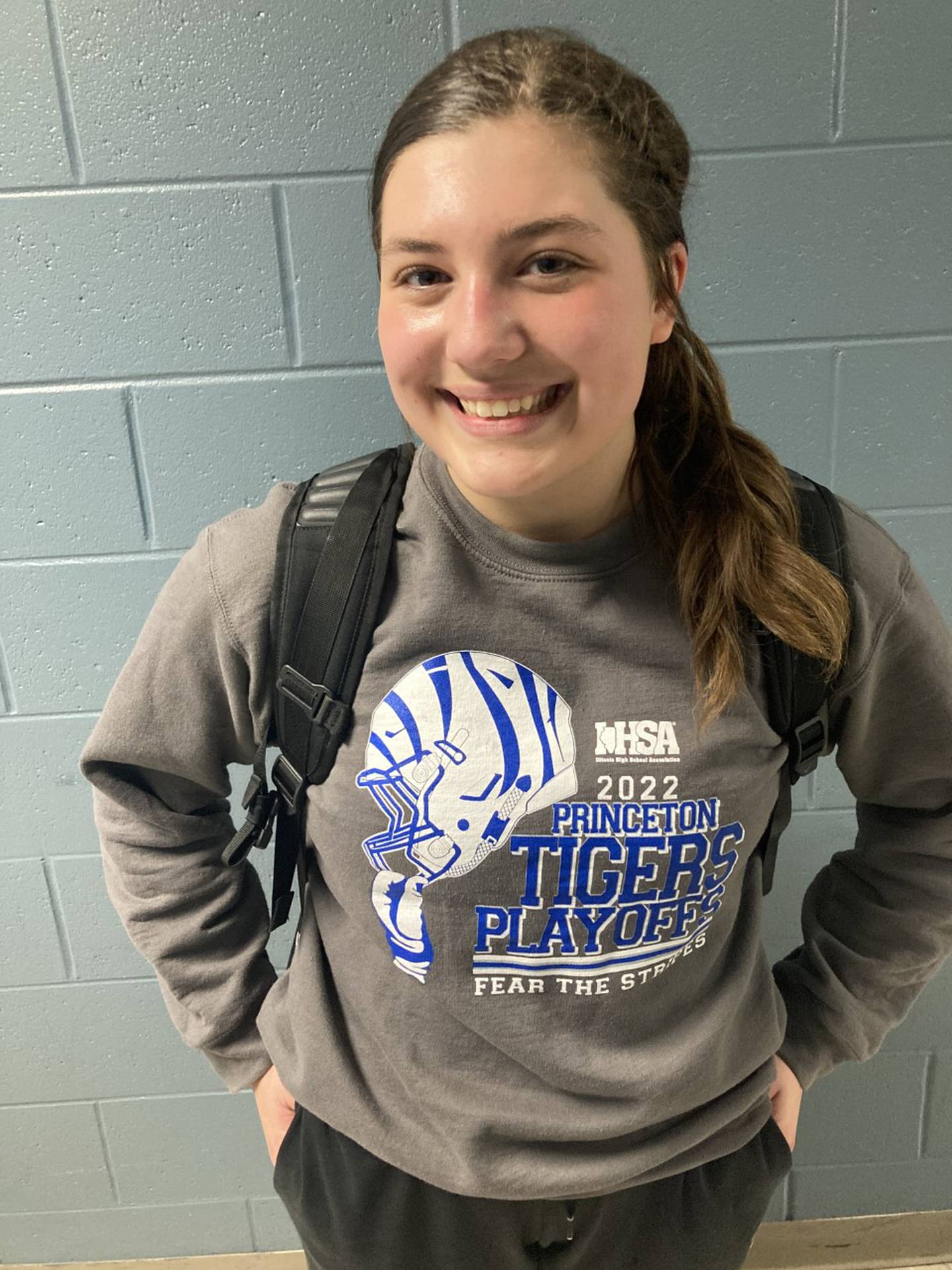 The seniors started turning things around as freshmen at PHS, going 12-0 on the sophomore level and 8-0 during the COVID 2021 spring season. Their conference record is 42-1 over four years with a combined overall varsity mark of 45-6.
"I think it says a lot about our seniors and just the culture that they've built here," second-year Princeton coach Darcy Kepner said. "They've put a lot of time and work in the gym and it's really paid off for them. I just couldn't be happier for them.
"They're just an unselfish group. All they care is about is their numbers are up there at the end of the day. They wanted a sweep and it will be nice to get another number up there."
As hard as it tried, Princeton couldn't put Newman away until the fourth quarter, outscoring the Comets 21-7 to win going away.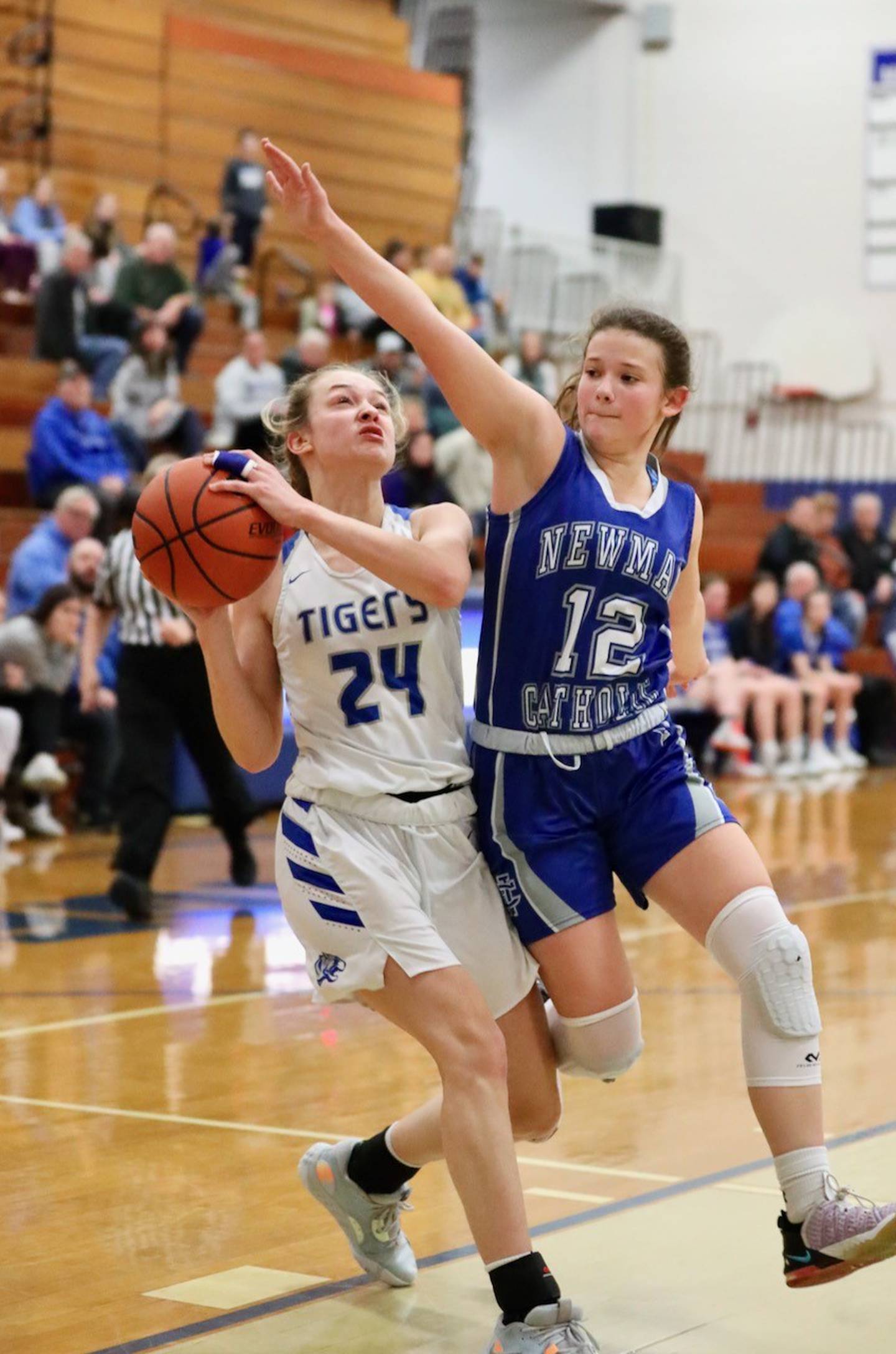 Kepner said she had to remind her team what was at stake during their huddle between quarters.
"I kind of got on them a little bit at the end of the third. It just felt like we were lacking in energy a little bit," she said. "Toward the end of the season, you get tired. I just reminded them, this is the seniors' last quarter on this court and they came out with some energy and we're able to pull away by a little bit.
Senior Olivia Gartin opened the fourth quarter with a 3-pointer, senior Mariah Hobson made a steal and a layup and junior Miyah Fox scored twice and suddenly the Tigresses turned their seven-point lead to 44-29 early in the fourth quarter.
"I think we finally got into a rhythm and found ourselves. We were playing a little lazy, but we got back into it and found our groove," Ibarra said.
Gartin scored eight points in the third and fourth quarters, leading the Tigresses with 21 points.
Fox had 14 points and freshman Keighley Davis added 13.
Jess Johns kept the Comets close at 36-29 with 11 of her team-high 21 points in the third quarter after falling behind 33-19 midway through.
Newman coach Sean Fowkes said the Comets' youth and Princeton's experience showed in the fourth quarter.
"Princeton's a really good team. They know how to press. They know how to get their hands in the passing lanes and our inexperienced showed," he said. "I give all the credit to Princeton. They're a feisty team. It just shows the savviness of a veteran team.
"They play hard. And we play hard, too. I bet that's the hardest 20-point win they've had."
As emotional as it was for the seniors playing their last home game, Kepner had to get her team to refocus on the end prize with the postseason coming up next week.
"There were some tears in the locker room. I had to remind them that we're far from done," she said. "They're just a great group of kids and they play with their full heart all the time."
Princeton is the No. 2 seed in the Rockridge sub-sectional and await the winner of Saturday's play-in game between No. 9 Bureau Valley at No. 6 IVC in the regional semifinals on Monday, Feb. 13 at Bureau Valley.
"We have been looking forward postseason all year and we want to win regionals," Ibarra said.