The Hall Red Devils rallied in the fourth quarter to post a 60-55 win in Three Rivers East play Tuesday night at Mendota.
Mendota led 41-37 after three quarters, but Mac Resetich led a Red Devils' 23-14 fourth-quarter charge by scoring 12 of his team-high 19 points.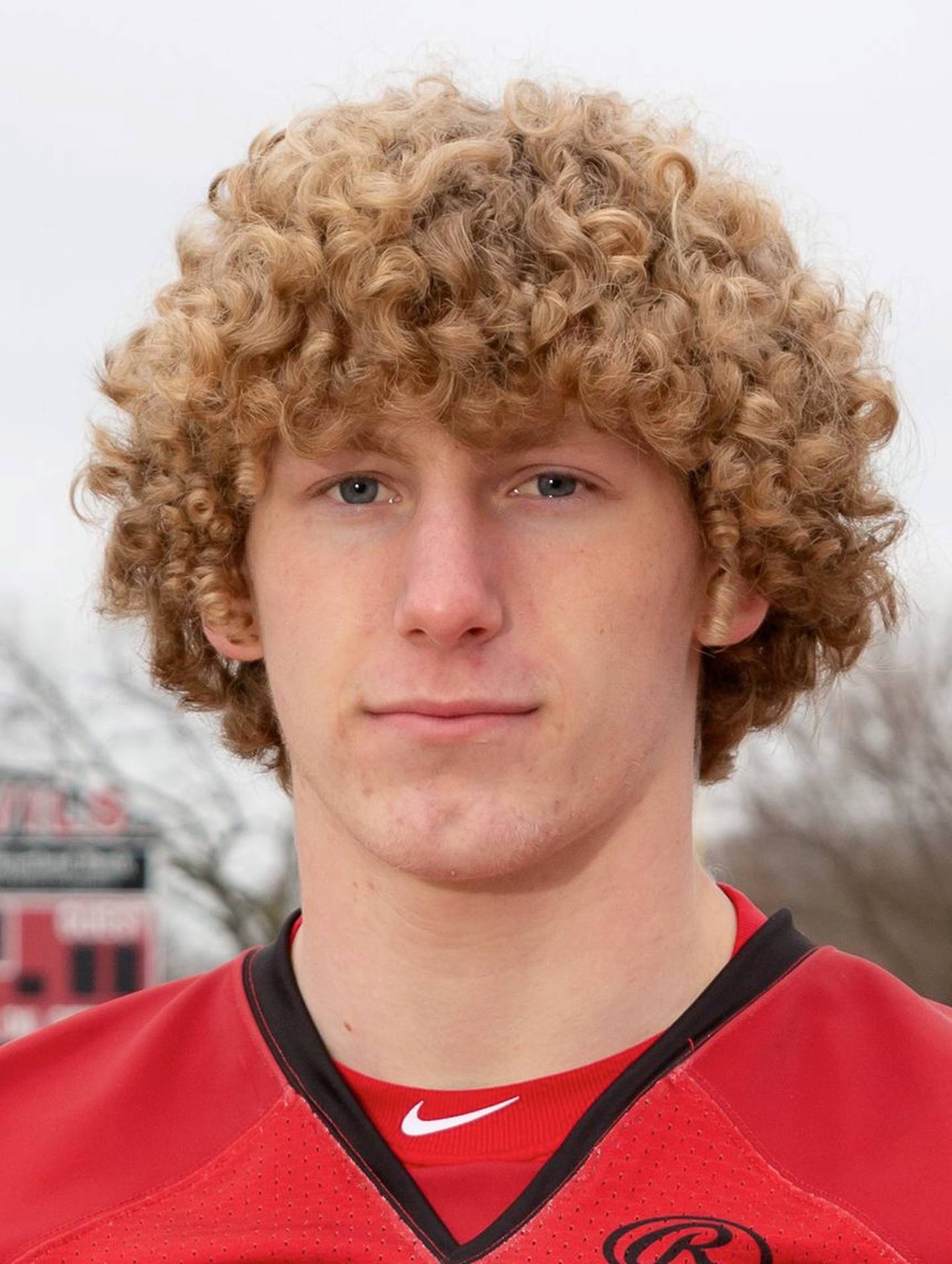 Ashton Pecher added 16 points and Peyton Dye had 13 for the Red Devils.
Mendota's Rafa Romero led all scorers with 27 points.
Mendota 41, Hall 39 (JV): Jack Jablonski had 11 points and Izzaq Zrust added nine, but the Red Demons came up short in Tuesday's JV prelim.
Orangeville 64, LaMoille 60: The Lions had two players with double-doubles and four in double figures, but fell in nonconference play on the road Tuesday to the Broncos.
Josh Martin led the Lions with 16 points and 10 rebounds while Ian Sandburg tallied 12 points with 10 rebounds. Other top contributors for LaMoille were Eli Keighin (10 points, 5 assists) and Tyler Billhorn (14 points, 5 rebounds).
Newman 67, St. Bede 36: The visiting Comets took a 36-19 halftime lead and never looked back to defeat the Bruins in Three Rivers East action at the Academy Monday.
Callan Hueneburg led the Bruins with 13 points and Isaiah Hart added eight.
Ayden Batten and Nolan Britt each scored 16 points for the Comets.
WRESTLING
At Sterling: Princeton split a pair of duals, losing to Lena-Winslow 57-19 before defeating Newman 50-24.
Against Lena, Augustus Swanson and Ace Christiansen won by fall, while Carlos Benavidez won by major decision and Augie Christiansen won by fall.
Ace Christiansen, Casey Etheridge, Carson Etheridge and Ian Morris recorded pins against Newman, while Swanson won by technical fall and Augie Christiansen won by decision.
At Edgington: Putnam County-Hall lost a pair of Three Rivers Conference duals at Rockridge. The Panthers lost 60-12 to the host Rockets and 54-12 to Erie-Prophetstown.
Heavyweight James Irvin won by a 3-1 decision against E-P.