Editor's note: J.A. Happ rose out of the ball fields of the Illinois Valley and St. Bede Academy for a long, successful professional career, pitching for eight Major League teams over parts of 15 seasons. He was a member of two Philadelphia Phillies' World Series teams in his first two seasons, winning the first in 2008. Along the way he won 133 games, had 1,661 strikeouts, a 20-win season (20-4 in 2016), earned a save in the 2017 All-Star Game for the American League, and hit one home run. Happ, 39, announced his retirement from baseball last month and is living in Brentwood, Tenn. with his wife, the former Morgan Cawley, also a St. Bede alum, and their three children - J.J. (6), Bella (4) and Sloan (2). BCR Sports Editor Kevin Hieronymus, who covered Happ at St. Bede, recently visited with Happ about his career and decision to retire.
KH: How is retirement life treating you?
JA: I know it's going to be an adjustment. I catch myself following (MLB) a little bit, but it's lessening as the weeks go by. It's been nice. This is the first summer I've had off in 20 years. So, the calendar filled up quickly. I'm excited to be here with the kids, start to create some memories and hopefully create some new traditions rather than all the baseball ones.
KH: Are the kids getting used to dad being home?
JA: Yes, they are. I'm not sure they fully understood. When I told them, they said, 'Does that mean you don't have to leave?' I think they are happy about it. That (leaving) was getting harder and harder. Starting to get to the ages, at least Bella and J.J., they started recognizing it a bit. That got challenging the last couple years. That part of leaving them started to wear on me a little bit, just being away. You're always coming and going.
KH: How did you reach your decision to retire?
J: All offseasons, especially as a free agent, tend to be stressful. In my head, going into it, I just thought I would know one way or the other. The weeks kept going on and I couldn't make a decision. I kept preparing and did all the work, and throwing bullpens and going to the high school field throwing simulated innings to the catcher and keeping my workouts up and everything. I had kind of a limited amount of teams that I thought would work for me. I wanted to stay relatively close. …. I was actually scheduled to throw five innings on opening day. I turned the TV on and it was the Cubs. We kind of took it in for an inning or so and I asked Morgan, 'What are you feeling right now?' She kind of smiled. We kind of both felt a little uneasy, a little anxiety thinking about doing that. I said, 'I think I'm done. I think this it.' I called my agent. I needed something to get me over that hump. I knew I was leaning that way. I felt comfortable being home. It wasn't a situation where I was getting real excited getting ready to play. There was definitely some things I could have done, but that drive wasn't quite there. I made the decision opening day to retire and the news kind of broke a couple weeks later when I did a podcast.
KH: Have you had any second thoughts?
JA: I wouldn't say I've had any. I've been waking up and feeling good about the decision and where I'm at and moving on to the next chapter. There's a little uncertainty exactly what that will be, so I'm sort of taking that day by day. Eventually, I think I want to get into something, but for the next few months I'm just going to sit back and pour time into family and try to get on a schedule here.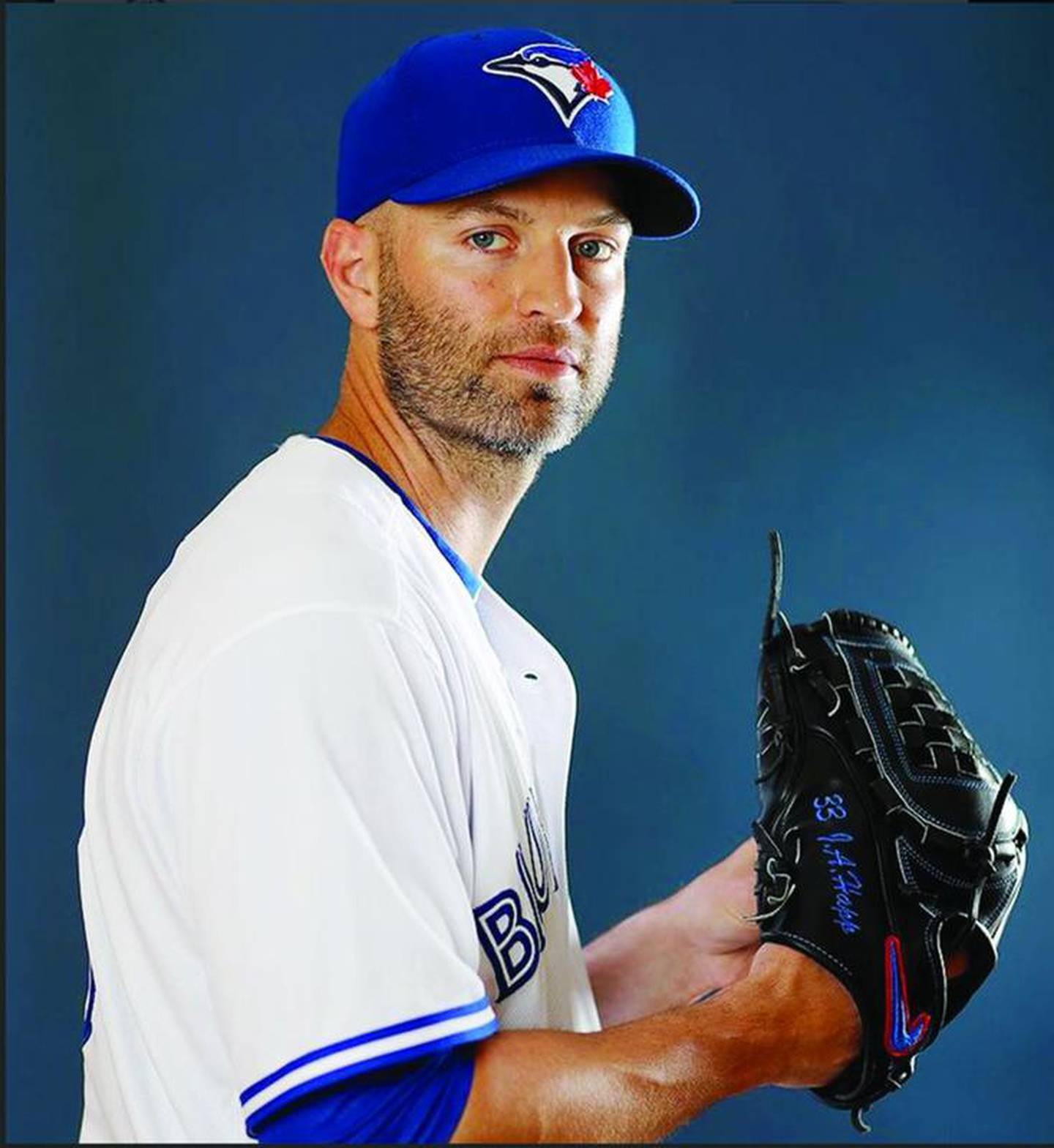 KH: You've had a very successful career. Played in parts of 15 seasons, won 133 games, won a World Series in your first year, pitched in the All-Star Game, had a 20-win season. Looking back, you've got to walk away pretty satisfied, don't you?
JA: Yeah, there's no doubt. Absolutely. I remember when I first started, (it was) find a way to get to the Big Leagues. Find a way to stick in the Big Leagues. To get 10 years was always the biggest milestone everybody would say. It's hard enough to get there and even harder to stick. To get (parts of 15) seasons, it's pretty special looking back. Now that I've had a little time to process that, it's been fun to look over the seasons. We're kind of getting the house ready to unpack, so it's fun to look back at some of those memories.
KH: You certainly fulfilled those dreams of the little boy growing up on the fields in the Illinois Valley.
JA: If anybody would have asked me when I was little what I wanted to do, I would have said, I wanted to be a professional athlete. I didn't care which sport it was. Luckily enough as a high schooler, (I) was able to get picked to go play baseball in college. Then maybe a chance to get drafted. Then maybe a chance to go to AA, get to AAA. Just looking back, definitely feel proud how it all went.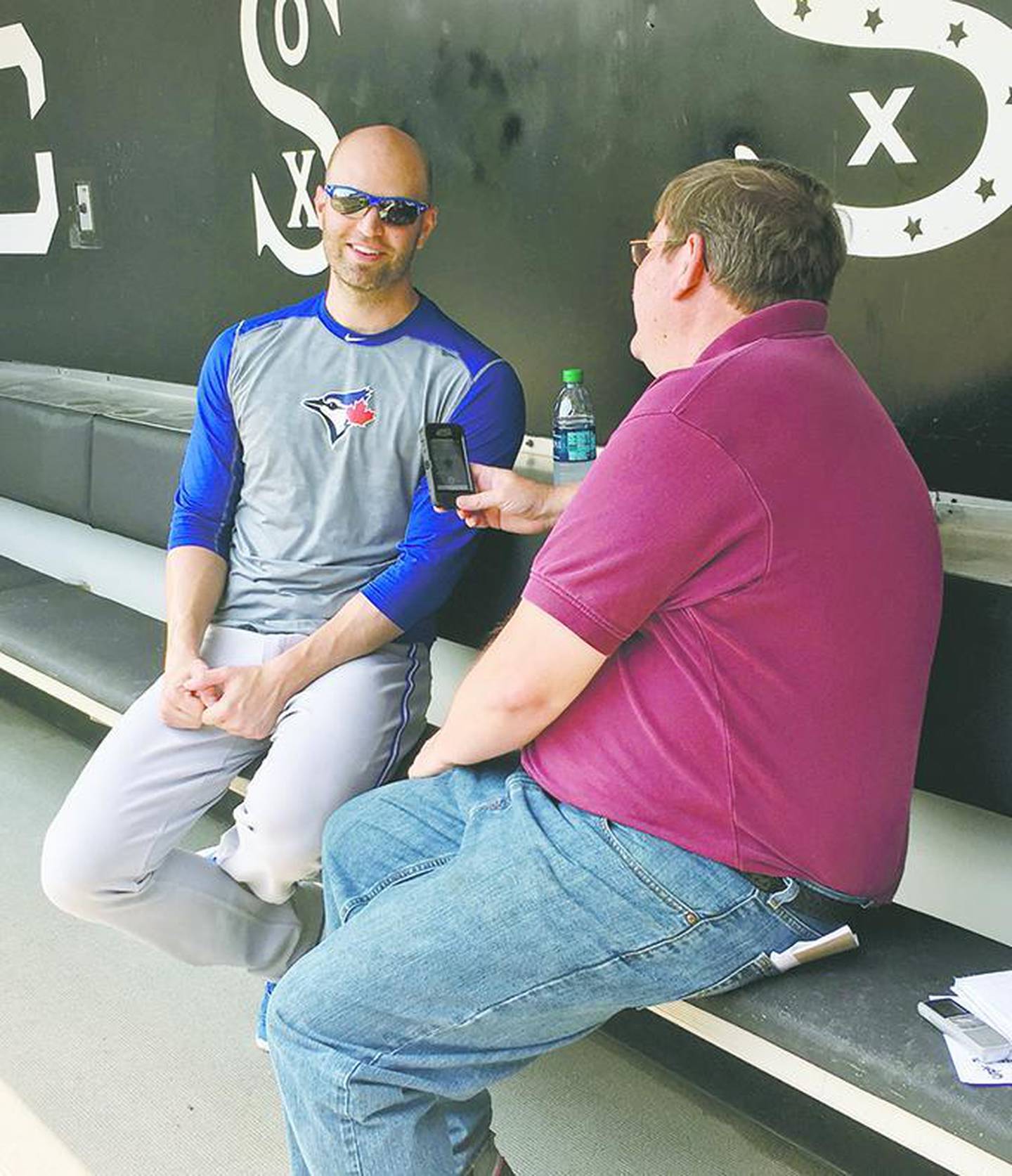 KH: What one highlight or two from your career would you pick out?
JA: I was so happy those first two years to be in those two World Series. Win one, lose one. Been on some great teams and some teams that didn't do so well. The World Series and All-Star Game are huge things looking back. The 20-win season in 2016 was really special. That was a special Blue Jays team. And just the longevity of it was something that I really started to plan for early on. Trying to maintain myself and eat right and work out right. And make sure I was getting everything I could out of myself.
KH: Do you ever look back at the time you took the line drive off the head in Tampa? That was sure scary.
JA: It's part of the story for sure, but I don't think about it a lot. It's funny, I sort of get recognized from that rather than, 'You were a Big Leaguer for a long time.' Couple guys, 'Ah man, you were the guy that got hit there.' In the surrounding months around that it was tough. Really the knee rehab from that was the hardest part. I felt ready to get back on the mound mentally. It doesn't cross my mind much really.
KH: What did all that support you had back home in the Illinois Valley mean to you?
JA: I'm so lucky I've been to be able to play with all that support and not have drama with anything else. I always love hearing some tales of people getting together to go to Buffalo Wild Wings to watch the games . Man, it really makes me feel so good. I'm so lucky. I wouldn't change my childhood for anything. There's great people in the area and that really helps knowing I have that support. Really lucky.
KH: You wound up playing with eight teams … the Phillies, the Astros, the Blue Jays (twice), the Mariners, the Pirates, the Yankees, the Twins and the Cardinals. Is there one team you associate with most. Which cap would be on your Hall of Fame plaque?
JA: Oh man, that would be tough. I probably associate the most in two different stints with Toronto. Both of those stints were sort of like the opposite. I really learned who I was as a pitcher there and started to trust in why I was good. There were a couple years where I tried to pitch not who I was, who maybe I thought I should be and I didn't have the success like I thought I should be having. Kind of where I really grew and they sort of recognized that and brought me back for that second go-around there. I had a great manager there in John Gibbons, a great pitching coach in Pete Walker. So, I do feel like those years were pretty special.
KH: Do you have a uniform from each team?
JA: Oh, yeah.
KH: Do you have them on display or something planned for the future?
JA: I got so many game bags of stuff. Every colored jersey of every team I was on, so many, which is great. We're narrowing it down. We're going to get some framed… the All-Star jersey, the World Series jersey, the 100th win. We've got plans to put a couple special ones up.
KH: Your last game was as a Cardinal, which I was especially happy to see. Did you ever think you'd pitch for the Cardinals growing up a Cubs fan in Peru?
JA: I never thought it (laughing). But to be honest, a couple of my free agencies, I had them high on my list, because I know just what kind of fans they have. It's a great baseball city and a great fan base. I feel so fortunate to be able to have a chance to go over there and kind of change my season around. Looking back now, I didn't know necessarily for sure it was going to be it. But to end on a high note on a pretty good streak and be on that team, 17 (wins) in a row, we had a good couple months there. We had a nice run.