Morgan Coleman and the Princeton Tigresses were ready for the Kewanee Boiler Girls Thursday night.
Coleman scored a game-high 16 points to lead the Tigresses to a 55-45 victory on Senior Night at Prouty Gym, win avenging an earlier Three Rivers Conference East Division loss while handing the Boiler Girls their first defeat in league play.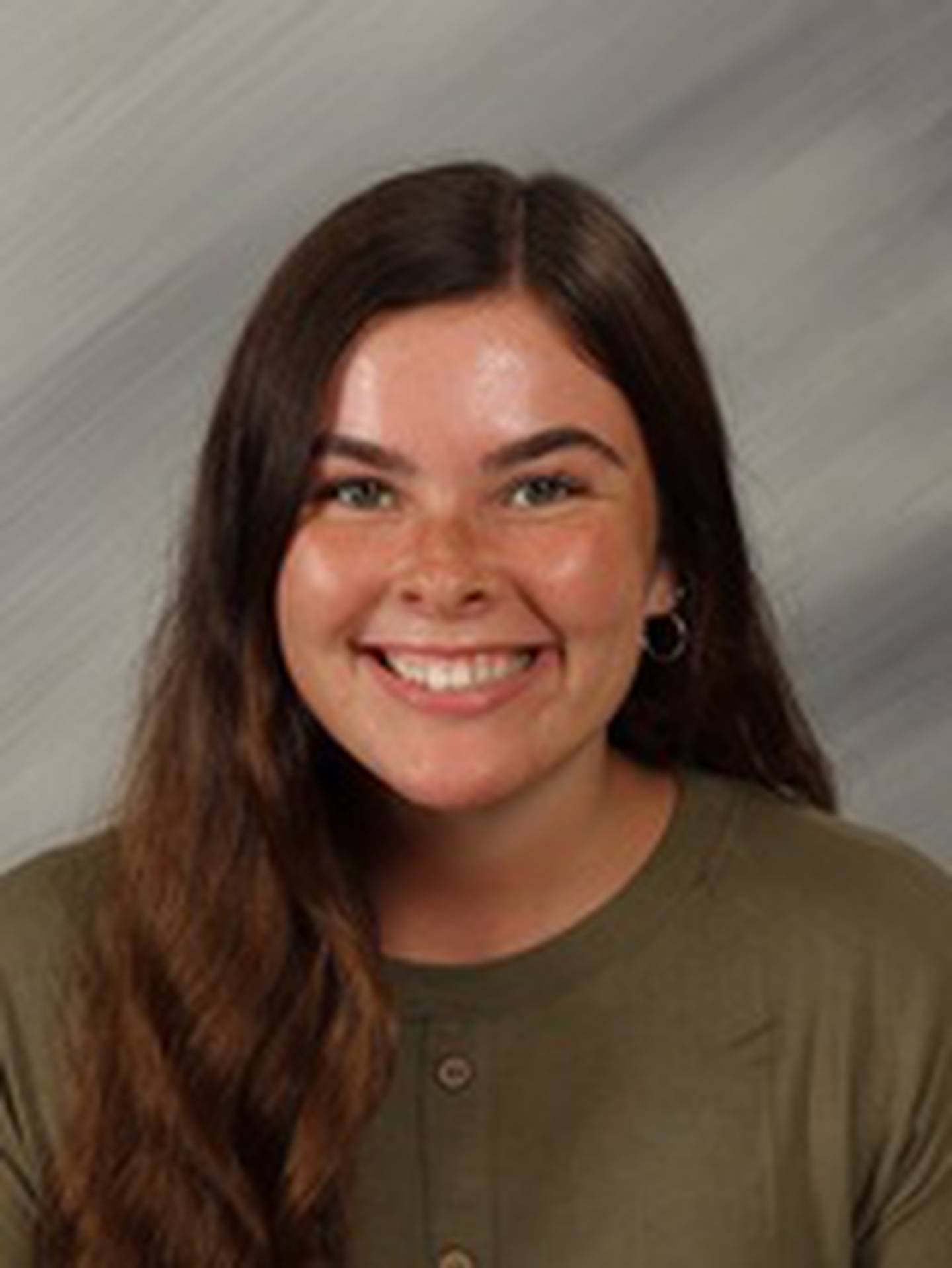 "It was really a big game for us because we were waiting to get back at them because we lost to them the first time," Coleman said. "And we definitely came out really strong for the seniors and the juniors stepped up and just think it gave us a shot at the conference championship."
"I think there was a little bit revenge talk in the locker room beforehand," PHS coach Darcy Kepner said. "But we just talked about our ultimate goal about winning a conference title and this is a big step in doing that. I was proud of the girls how they came out. They played with energy and effort from the start."
| TRAC East Standings | W | L |
| --- | --- | --- |
| Kewanee | 6 | 1 |
| Princeton | 5 | 1 |
| St. Bede | 4 | 2 |
| Hall | 3 | 3 |
| Bureau Valley | 2 | 4 |
| Mendota | 1 | 5 |
| Newman | 0 | 5 |
With its first defeat in the TRAC East, Kewanee (10-11, 6-1) clings to a half-game lead over Princeton (13-2, 5-1). PHS also beat Kewanee at the St. Bede Christmas tournament.
"I told the girls this loss doesn't take us out of the conference race. This loss didn't change my opinion of my team. I like how we fought. I was happy with it, even though we lost," first- year Kewanee coach Nick Christakos said.
The Tigresses broke the game open in the last 5 1/2 minutes of the third quarter, stretching a five-point lead to 11 at quarter's end.
Junior Olivia Gartin hit a 3-pointer at the 3:20 mark and classmate Mariah Hobson scored on a steal and layup to make it 36-26 with just under three minutes left in the quarter.
Coleman got wide open on the press-breaker for a bucket on a half court pass from Hobson. That connection worked like a charm again when Hobson threaded the needle for a post feed to Coleman for another hoop to make it 40-28.
"Mariah really made some nice passes. I couldn't have made the shots without her," Coleman said.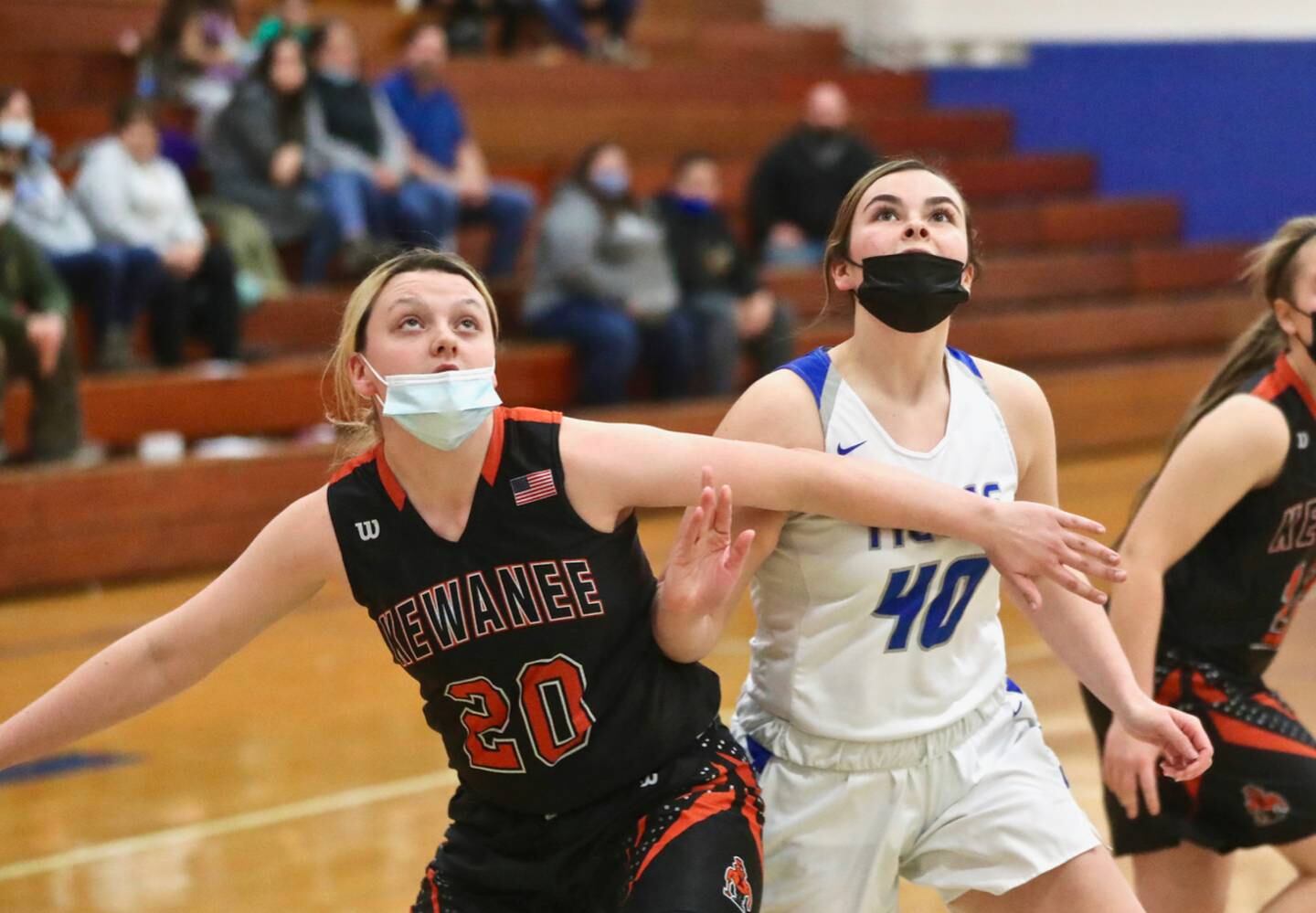 About her 16 points, Coleman said, "That was pretty exciting. I don't know where that came from, honestly. I just thought I should step up and I've gotten a lot more playing time, so I think I gained more experience and confidence with the ball, so I think that helped out, too."
Kepner said Coleman has been coming on strong.
"She's stepped it up the last couple weeks. We've asked more minutes of her and she's giving us everything she's got," Kepner said. "Scoring-wise, she had 16 tonight and we're counting on her defense, too, getting those boards underneath. She's really stepped it up, too."
Gartin hit another 3-point on the back end of a 12-2 run she started to stretch the Tigresses' lead to 43-28 with Kewanee making it 43-32 at quarter's end.
McKenzie Hecht and Gartin hooped to open the fourth quarter to put the Tigresses back up by 15 at 47-32 and they were never threatened again.
Christakos knew the Boiler Girls would have a battle on their hands.
"Road game like this, we knew we were going to have to play our A-plus game probably to get out of here with a win and I don't think we did. The better team won tonight, no doubt about it," he said.
Coleman had eight points in the first half, including a pair of 3-pointers, and eight more in the second half. Christakos admitted Coleman, who made shot 7-11 from the field, was really not on Kewanee's radar.
"We knew about Hecht and No. 11 (Gartin). I think the first two games, (Coleman) had maybe four and six points, or something like that," he said. "I've always been told, strange things happen on Senior Night. And they were fired up and the crowd was behind them. Those were both big factors.
"This is our third game against Princeton and I'm glad we're not playing them again."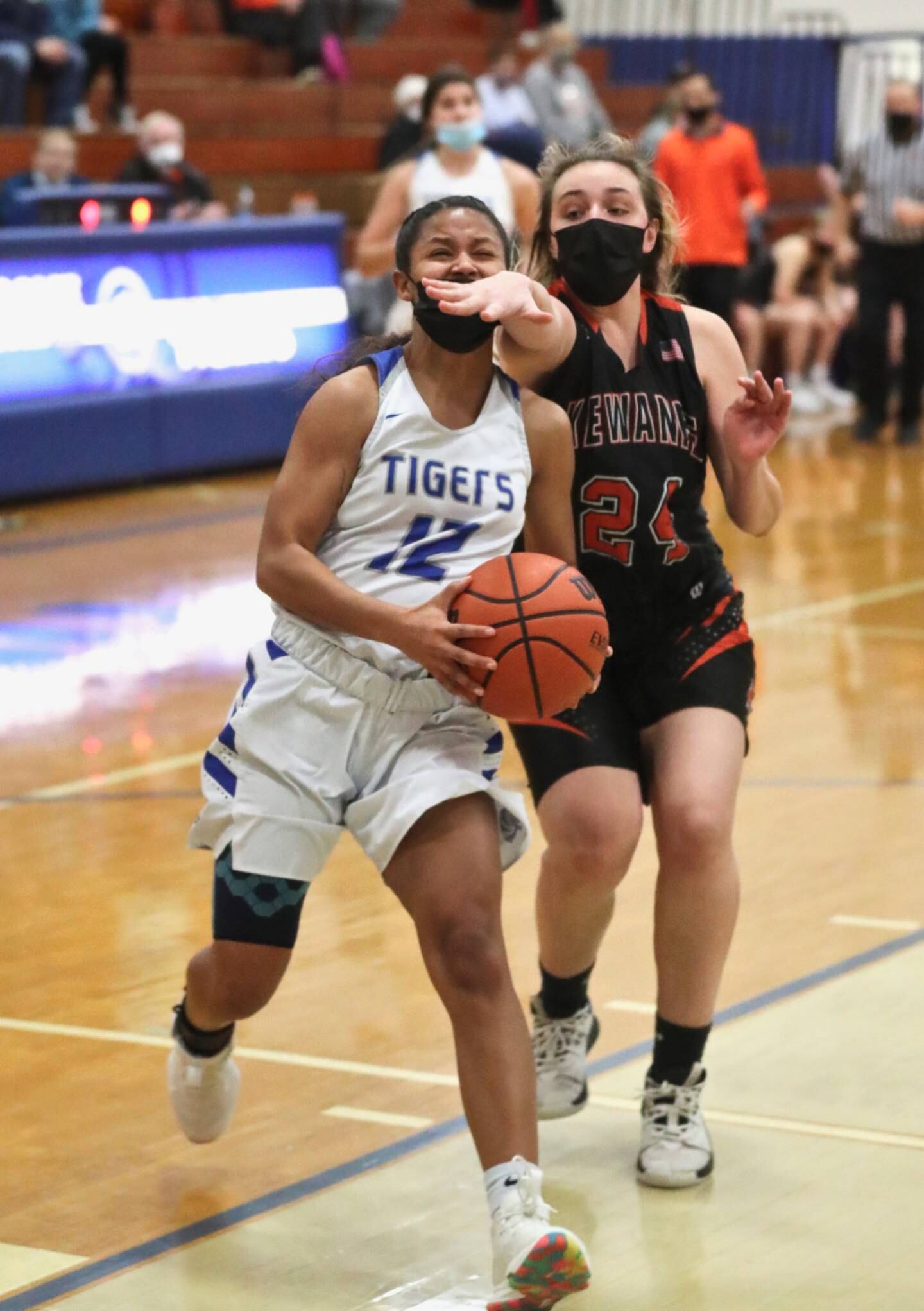 The Boiler Girls led 10-7 in the first quarter before Coleman and the Tigresses went to work. She hit a trey to tie game at 10, Hecht scored on a drive with 50.5 left and Coleman scored on a nifty give-in-go from Erin May for a layup to make it 14-10 at the end of the first quarter.
Early in the second quarter, a Kewanee assistant said to "let her shoot, let her shoot." Hobson obliged, banking a 3-pointer from the top of the key to make it 19-12.
Coleman added another trey and May used a pump fake for a left-handed layup as the Tigresses took a 27-19 halftime lead.
PHS had four players in double figures with Coleman (16), Hecht (11), Hobson (11) and Gartin (10).
Lainey Kelly led Kewanee with 14.
• Tiger tales: PHS will be back in action with a triple-header Saturday against Orion with the freshmen starting at 10 a.m., the sophomores at 11 a.m. and the varsity at 12:30 p.m.