In a crazy year when it looked like there may be no sports to speak of due to COVID-19, Princeton High School senior Jamie Reinhardt managed to play four.
He was the only Bureau County athlete playing four sports in the 2020-21 school year. He golfed in the fall and then squeezed in three sports in the second semester — basketball, football and baseball.
When Reinhardt says he had a lot going on in high school, he's not kidding.
And he didn't just play sports, he excelled. He earned All-BCR and Three Rivers All-Conference recognition in each sport, First Team honors in three, and was the BCR Basketball Player of the Year.
For all of his accomplishments and talents, he is the 2020-21 BCR Male Athlete of the Year.
"It was pretty interesting, honestly. Just going from sport to sport, there was never time off," Reinhardt said. "Golf was in its own little section. Then basketball, football, baseball, they all came together pretty much.
"That's what I love doing and what helped me get through school, honestly. That's what kept me going.
"I was a little worried when COVID hit. I mean, they were talking about what's going to happen with sports. I'm glad we got to do something."
Growing up with sports
Of all his sports, Reinhardt says he's probably most naturally gifted in basketball and baseball.
"Those were probably my two main sports growing up with my brothers and friends," he said. "That's all we played. We had a little tennis ball field in our front yard at our old house. I grew up on that.
"Growing up there'd always be some kind of competition, no matter what it was."
Being five years younger than his oldest brother, Jake, and three years younger than Josh, it wasn't always a safe adventure.
"They'd always beat me up," he said.
Jamie and his friends like to take it out on baby brother, Jordan, who will be an incoming freshmen this fall
"We got him the last few years," he said with a smile. "I kind of feel bad for him. He's got a lot (of big shoes to fill) … I think he'll do it. He's going to try."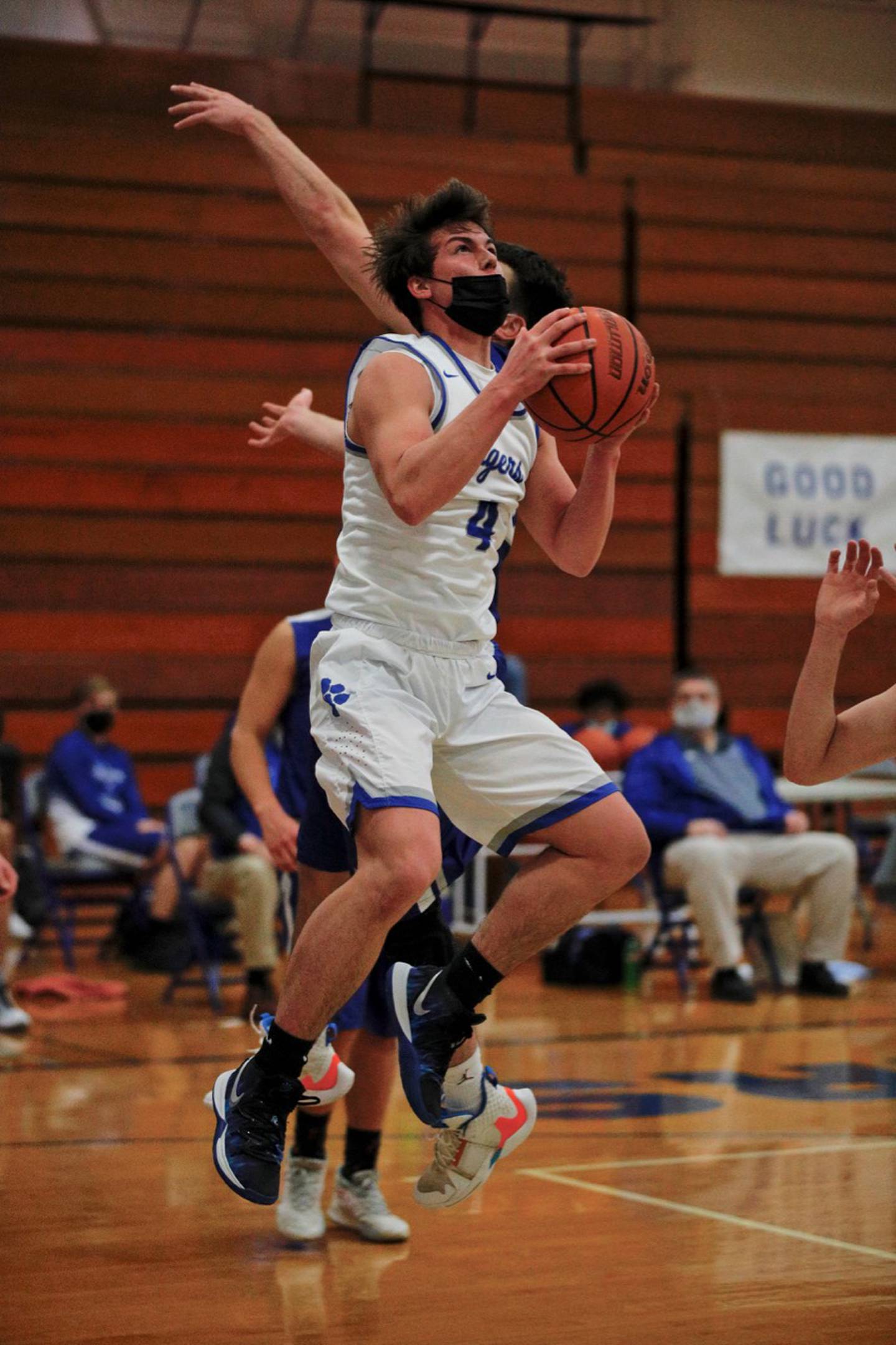 Favorite sport
Reinhardt said basketball would have to be his favorite sport. The BCR Player of the Year was an unanimous Three Rivers East All-Conference selection, averaging 14.1 points, 4.6 rebounds, 2.2 steals and 2.2 assists per game.
"I've just always enjoyed it. It's so competitive. Something's going on at all times. That's what I like," he said.
He was happy to go out with a bang, scoring his 1,000th-career point in his final home game by scoring 27 points against St. Bede.
"I didn't show much emotion, but my favorite moment was probably getting 1,000 points considering the (COVID) circumstances," said Reinhardt, who ranks ninth all-time in scoring at PHS.
Tiger coach Jason Smith said Reinhardt was a team player.
"He's pretty amazing. He's a very coachable kid. Never gave you attitude. Always did the right thing for you," Smith said. "Even though he's not a vocal leader, you can always count on him for his leadership by his actions. Everybody on the team likes him and he's just a delight to have around."
A real kick
Reinhardt holds all of the place-kicking school records for the PHS football team.
He has 136 career PATs, 92 more than the next closest kicker, a record PHS coach Ryan Pearson said "Is going to be tough to break."
Reinhardt also has the most PATS in a single season, 60, in 2019, and the two longest field goals, 37 yards in 2019, and 35 yards in 2017 as a freshman.
Pearson said it was nice to have a weapon like Reinhardt.
"Any time you have a reliable kicker, you don't have to worry about extra kick. Having that weapon, getting inside the red zone and stalling out, we were not afraid to kick a field goal," he said.
Reinhardt proved to be especially adept with the onside kick, Pearson said, like the big one the Tigers executed in the finale against Fulton this spring to help propel to an undefeated finish.
"You couldn't have put it any better. Fortunately for us, we were able to recover it and ended up being able to go up on that drive for the first time that game," Pearson said.
Reinhardt was a gifted fielder in baseball at second base, making 11 putouts against Newman this season. The First Team TRAC East All-Conference infielder batted .293 with a .453 on base percentage.
"He developed into an all-conference first team infielder. He played excellent second base for us this year," PHS baseball coach Wick Warren said. "Jamie always played good, hard baseball for PHS. He was a pleasure to coach."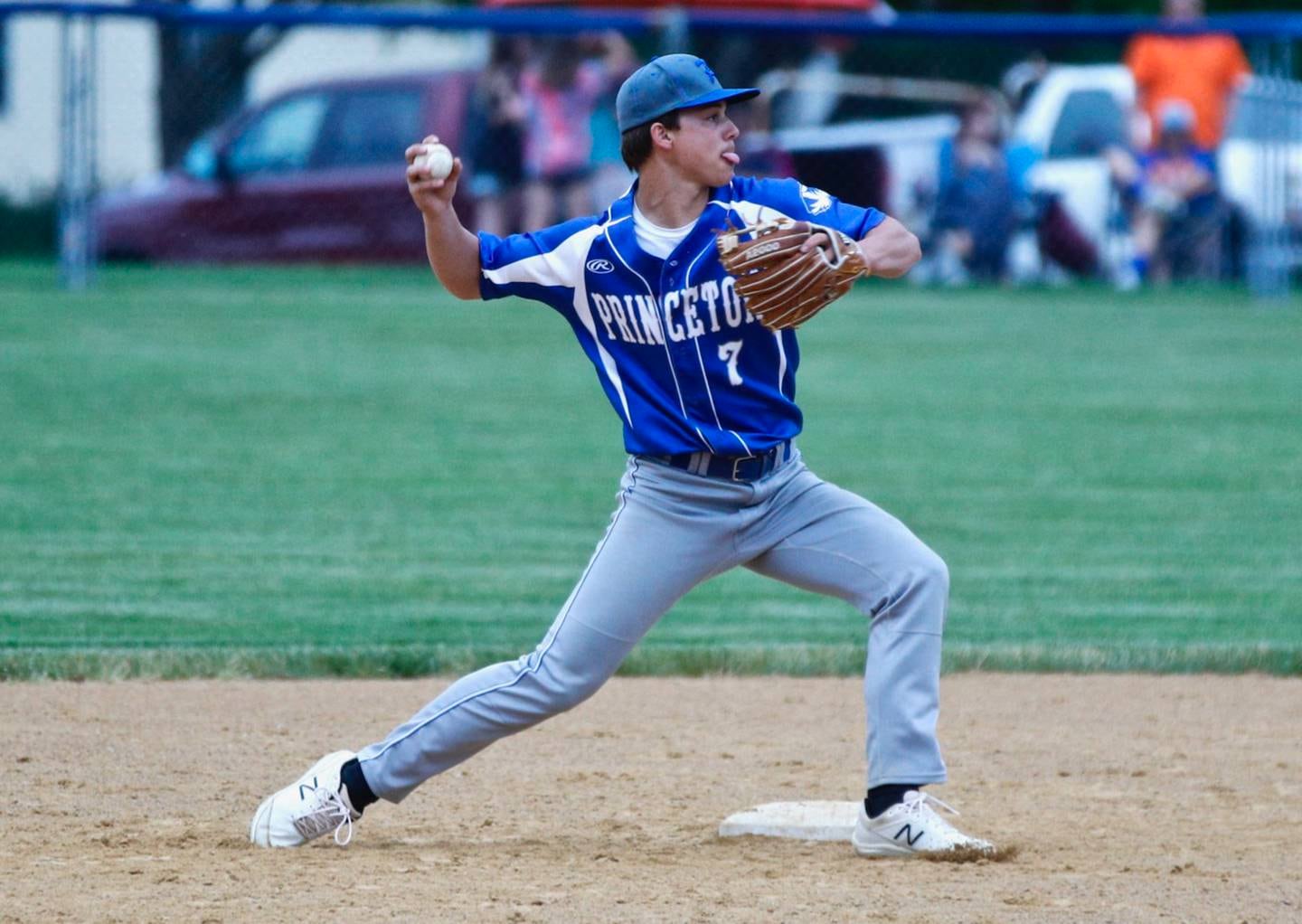 Fast learner
Reinhardt had not played much golf other than hitting the ball around a few times with friends, before his cousin, Caleb Alter, talked him into coming out his junior year.
"I tried it and coach (Will) Gross and coach (Brandon) Crawford helped me out and I just kind of picked it up," he said.
While learning all the etiquette that comes with the sport, Reinhardt quickly picked up the game and became a solid swinger for the Tigers.
He made the All-BCR First Team each year he golfed. He averaged 39.3 as a senior, placing 10th overall at the Freeport 2A Sectional with an 80, good enough to qualify for state in a normal season with no COVID-19 limits.
"Jamie was an "X-factor" kinda player from the start," Crawford said. "He joined his junior year and competed at a high level from the start. Coach Gross got him running early with some technique tweaks and explaining golf tendencies which he took to very quickly based off of his natural athleticism.
"Coaching him was simple ... let Jamie do what Jamie does. He's a natural athlete who loves competition. He had expectations for himself and his game so my focus was to make sure he was prepared mentally for that moment of adversity every golfer experiences in a typical round."
Crawford said the coaches worked with Reinhardt on a one swing, one shot, one hole at a time mentality, and "Jamie did that as well as anyone every time he stepped on the course."
Reinhardt joked that he was able to teach newcomers Grant Foes, Tyler Gibson and Kaleb Cain a little bit last fall, "because they needed some help," much like him two years ago.
Fond memories
Reinhardt has put his athletic career behind behind him outside of playing Fastpitch Church League and maybe some Met Ball in the future. He's now in the adult world, hired as a local farmhand.
Looking back, Reinhardt leaves his high school career with nothing but fond memories.
"The fact I got the opportunity to be here and do that, and being a part of every sport I pretty much could be a part if, is nice. Just interact with everything, is nice," he said.