The Bears cut veteran backup quarterback PJ Walker on Sunday night. The move seems to indicate that undrafted rookie Tyson Bagent, from Division II Shepherd University, could make the 53-man roster when cuts are completed Tuesday.
"I've had my struggles this preseason, but at the end of the day, it's just me just trying to find ways to get back," Walker said Saturday at Soldier Field after the team's final preseason game. "Just play my game, do what I do."
The Bears signed Walker to a two-year, $4 million contract in March. The deal included a guarantee of $2 million, which the Bears will still have to pay Walker. The team signed him to be the primary backup to starting quarterback Justin Fields. Walker went 2-3 in his five starts with the Carolina Panthers last year and appeared to be a serviceable backup.
I've had my struggles this preseason, but at the end of the day it's just me just trying to find ways to get back."

—  PJ Walker, Bears quarterback
In a much less newsworthy move in the spring, Bears general manager Ryan Poles signed Bagent as an undrafted rookie. Nothing much was expected from the D-II quarterback, who once turned down D-I transfer offers in order to stay at his hometown school in West Virginia where both his parents also attended.
Then the preseason changed everything.
A week ago, Bagent led the Bears on a 92-yard touchdown drive in a preseason game against the Colts. He had another nice game Saturday against the Bills, again scoring a rushing touchdown. He was notably, the first reserve QB off the bench when Fields' day was done Saturday.
Walker completed 11-of-23 passes during the preseason for 96 yards with one touchdown and one interception. Bagent was 20 of 29 for 156 yards with one interception and two rushing touchdowns.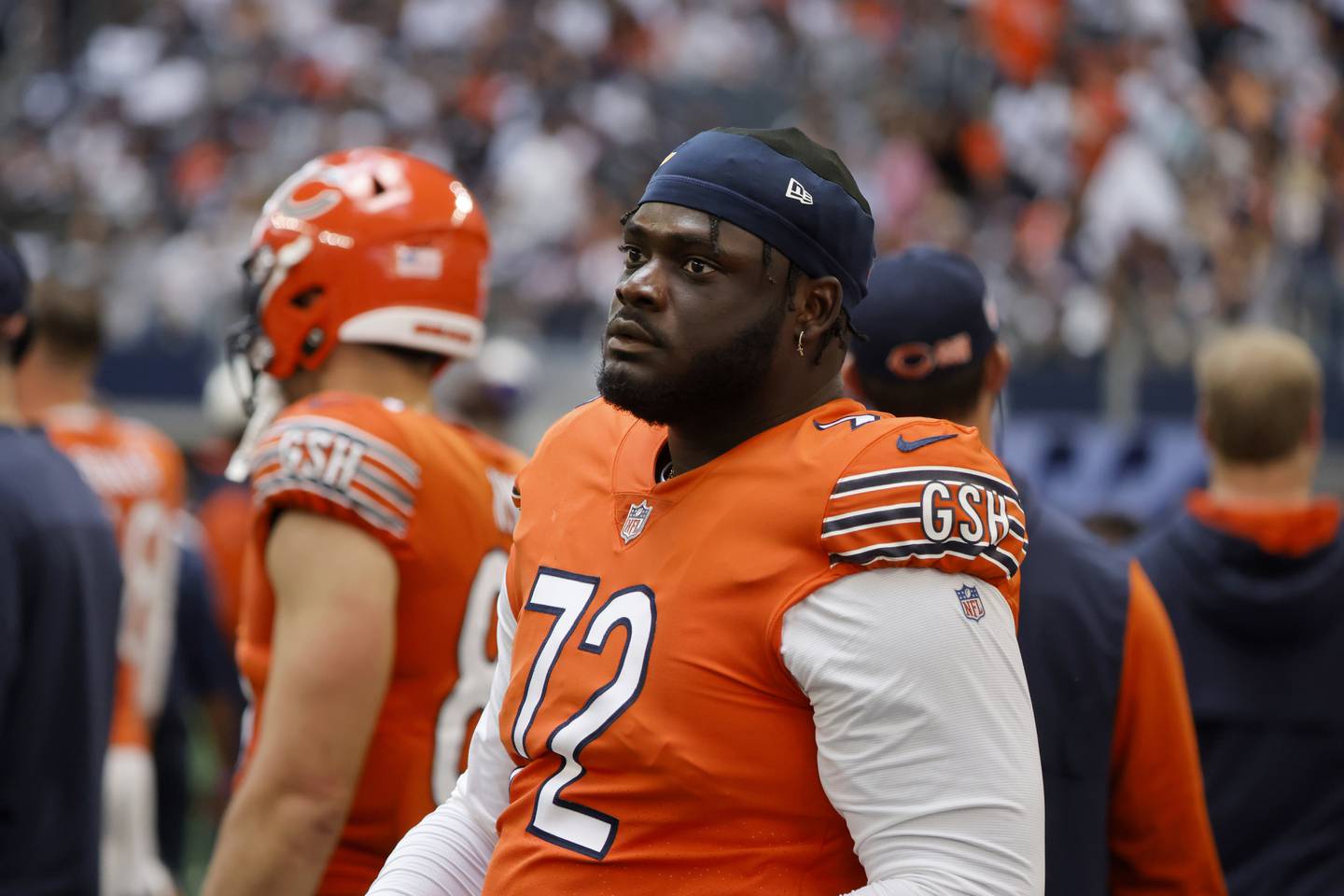 Bears waive Leatherwood: The Bears also announced that they waived offensive lineman Alex Leatherwood.
The team claimed Leatherwood, a 2020 first-round draft pick, off waivers a year ago after the Las Vegas Raiders cut him. They were essentially buying a lottery ticket on a player who has potential – he won the Outland Trophy as the best interior lineman in 2020 at Alabama – but who hadn't found success at the NFL level.
Leatherwood played sparingly in 2022. The Raiders tried to make him their starting right tackle when he first came into the league, but eventually moved him to guard. Throughout his year with the Bears, Leatherwood has primarily played guard.
Additionally, the Bears waived lineman Gabe Houy with an injury designation. Houy was carted off the field Saturday against the Bills.
The team must cut its roster to 53 players by 3 p.m. Tuesday.