Gov. JB Pritzker traveled to Will County on Monday to announce what he called an ambitious six-year construction timeline to complete improvements along a key stretch of Interstate 80.
The $1.2 billon project was one of the more highly-touted parts of the historic infrastructure law that the Illinois General Assembly passed in 2019. Pritzker and Omer Osman, the secretary of the Illinois Department of Transportation, announced the condensed timeline to replace the section of the more than 50-year-old highway.
"We're undertaking this massive project on a much faster timetable than anyone could have imagined just a few years ago," Pritzker said during a press conference in New Lenox near I-80.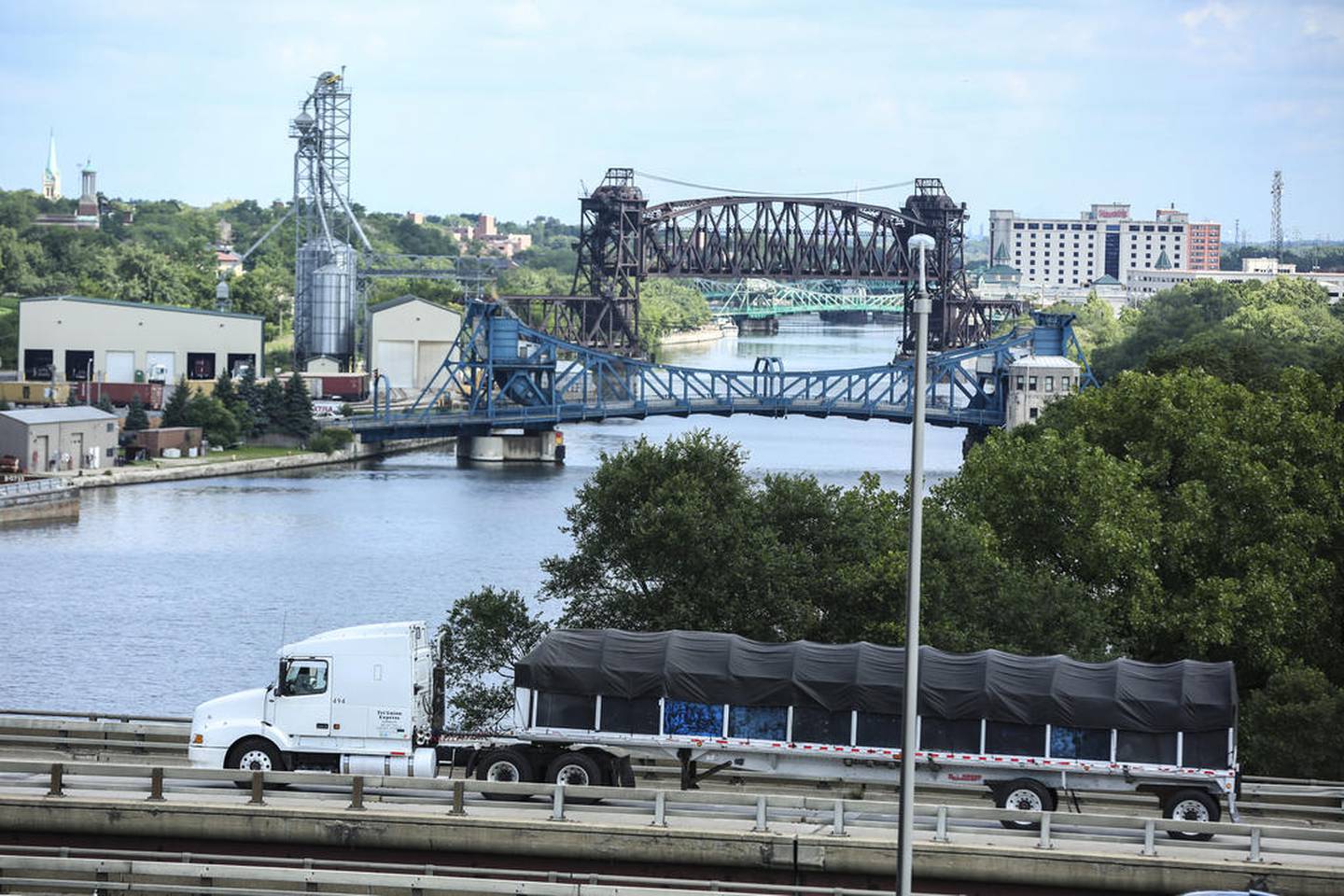 Officials emphasized the importance of I-80 to the nation's economy. It's one of the country's three coast-to-coast interstate highways.
Approximately 80,000 vehicles a day drive on the part of the highway running through Will County, about a quarter of which are trucks, according to a news release.
When construction is completed in 2027, about 16 miles of highway from Ridge Road in Minooka to U.S. 30 in Joliet and New Lenox will have been redesigned. Auxiliary lanes will also be added or extended to improve safety and reduce congestion.
Pritzker also said bicycle and pedestrian connections will be built through interchanges and at overhead crossings to improve local mobility along I-80.
State and local elected officials from Will County lauded the many efforts to improve a vital economic corridor for Illinois and Will County.
"As the economy has grown here within Will County, and the population has grown here within Will County, we've seen the added need for improved infrastructure throughout our region," State Rep. Larry Walsh Jr., D-Elwood, said during the press conference.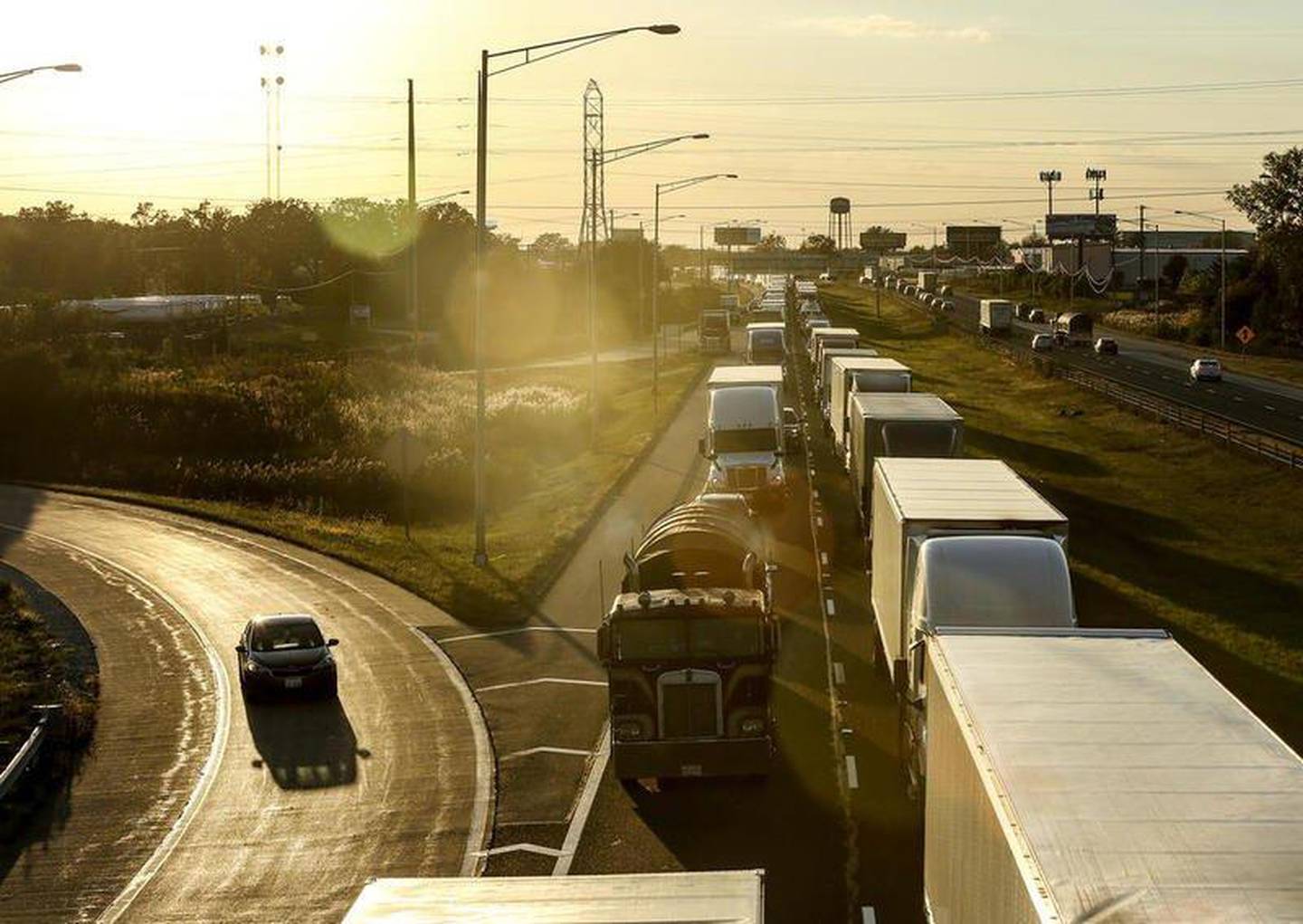 Osman asked motorists traveling along I-80 to "drive like you work here" for the next few years while construction is underway.
Walsh also pleaded with the public to be patient during the next six years.
"Let's make sure the information gets out to folks so they're safe when they go through these work zones so we don't have anyone injured," he said.
Pritzker and Lt. Gov. Juliana Stratton began Monday at the Illinois State Police District 5 Headquarters in Crest Hill. They and other officials participated in a dedication ceremony for the Trooper Richard G. Warner Memorial Highway.
The section of Route 53 was named for an ISP trooper who was shot and killed by a man at the District 5 headquarters on April 21, 1969. Warner brought a man to the station for questioning after being involved in an accident. He suspected the man was attempting to die by suicide.
The man was able to gain control of another officer's gun, shot two officers and fatally wounded Warner before turning the gun on himself.
"Trooper Warner is an example of the dedication of the Illinois State Police and it is fitting that we honor his sacrifice today," ISP Director Brendan Kelly said during Monday's ceremony.
Earlier this year, State Sen. John Connor, D-Lockport, and Walsh sponsored a resolution that passed the General Assembly to rename the part of Route 53 which runs by the ISP facility for Warner.
Warner was a U.S. Navy veteran who fought in the Battle of Okinawa during World War II. He was survived by his wife and four children.