A former Will County assistant public defender was recognized by a local chapter of the Alpha Kappa Alpha Sorority for her judicial appointment this year.
Sherri Hale was recognized by Chi Sigma Omega for her appointment as an associate judge of the 12th Judicial Circuit Court in Will County.
Hale is the president of Chi Sigma Omega, which was chartered in 2004 in Bolingbrook as a chapter of the Alpha Kappa Alpha Sorority. The latter organization was founded in 1908 on the campus of Howard University, a historically Black university.
"The executive board and members of Chi Sigma Omega chapter invite all community members to recognize this awesome career milestone for our own chapter president, Judge Sherri Hale," Chi Sigma Omega officials said.
Every September, Alpha Kappa Alpha Sorority celebrates the impact of Historically Black Colleges and Universities, known as HBCUs, by encouraging its members to showcase the contributions of these institutions to sustain student interest and enrollment, according to a Chi Sigma Omega news release.
Hale is a 1997 alumna of Kentucky State University, a historically Black university. She worked for the Will County Public Defender's Office until the judges of Will County voted to select her as an associate judge this year.
Hale's appointment was announced June 11.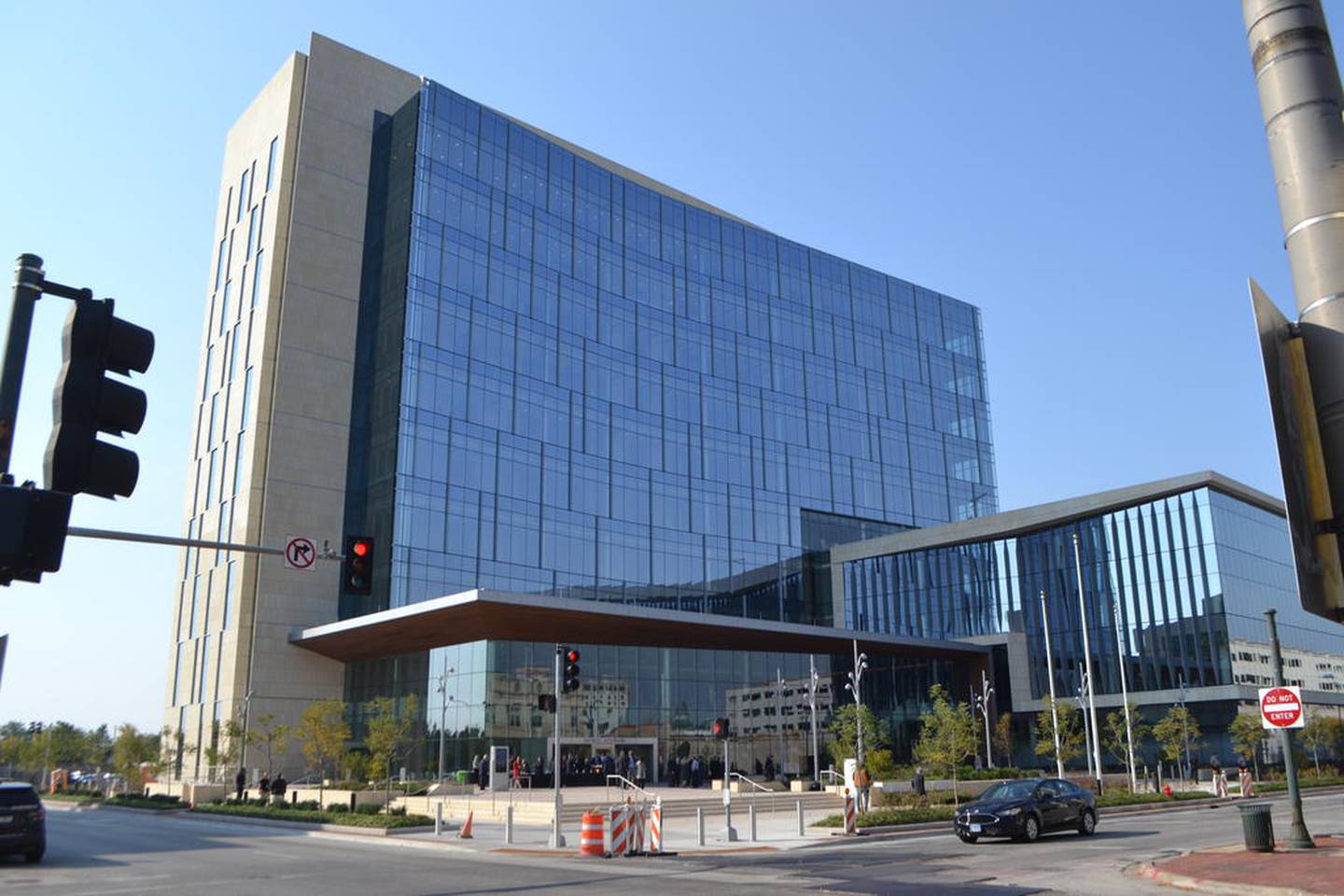 Hale said she initially aspired to work as a child psychologist until she saw social workers and juvenile attorneys had more of an impact on helping youths. She said she decided to study law and came to Will County to work in juvenile court as an attorney.
"My goal was really to help young people and help the system be better," Hale said.
Hale said Will County Judge Amy Bertani-Tomczak was inspirational to her.
"I was inspired by her because I felt like she's a trailblazer in Will County. She's a good judge," Hale said.
Hale said it is always instilled at HBCU schools that it is a privilege to receive a college education.
"Because you had that privilege, you have to go out and impact the world in a positive manner to make it better for other people of color," Hale said.
Hale was previously appointed by the Illinois Supreme Court to serve on the Supreme Court committee on character and fitness to evaluate the moral character and general fitness of applicants to practice law, Chi Sigma Omega officials said.
Hale was a founding member of the Black Bar Association of Will County and once served as its president. She is also a member of the Illinois State Bar Association, Will County Women's Bar Association and Will County Bar Association.
Hale also served as a legal resource and charter member of the Chicago Metropolitan Chapter of the National Coalition of 100 Black Women.