The Will County Board likely will be given more time to redraw its district maps thanks to actions from the Illinois General Assembly this week.
The state Legislature passed a bill with several other election-related changes, in light of the delay of the release of U.S. Census data that counties typically use to reapportion their districts every 10 years. County officials expect Gov. JB Pritzker to sign the bill into law.
Before the change, the Will County Board had to approve a new map by its July meeting and an ad-hoc committee has been meeting weekly to meet the deadline. However, the change would require the county to approve a new map by year's end.
Committee chairman Tyler Marcum, D-Joliet, said that although the board has more time to finalize a map, the committee will continue to meet regularly and gather input from residents.
"We're not going to slow down too much," he said.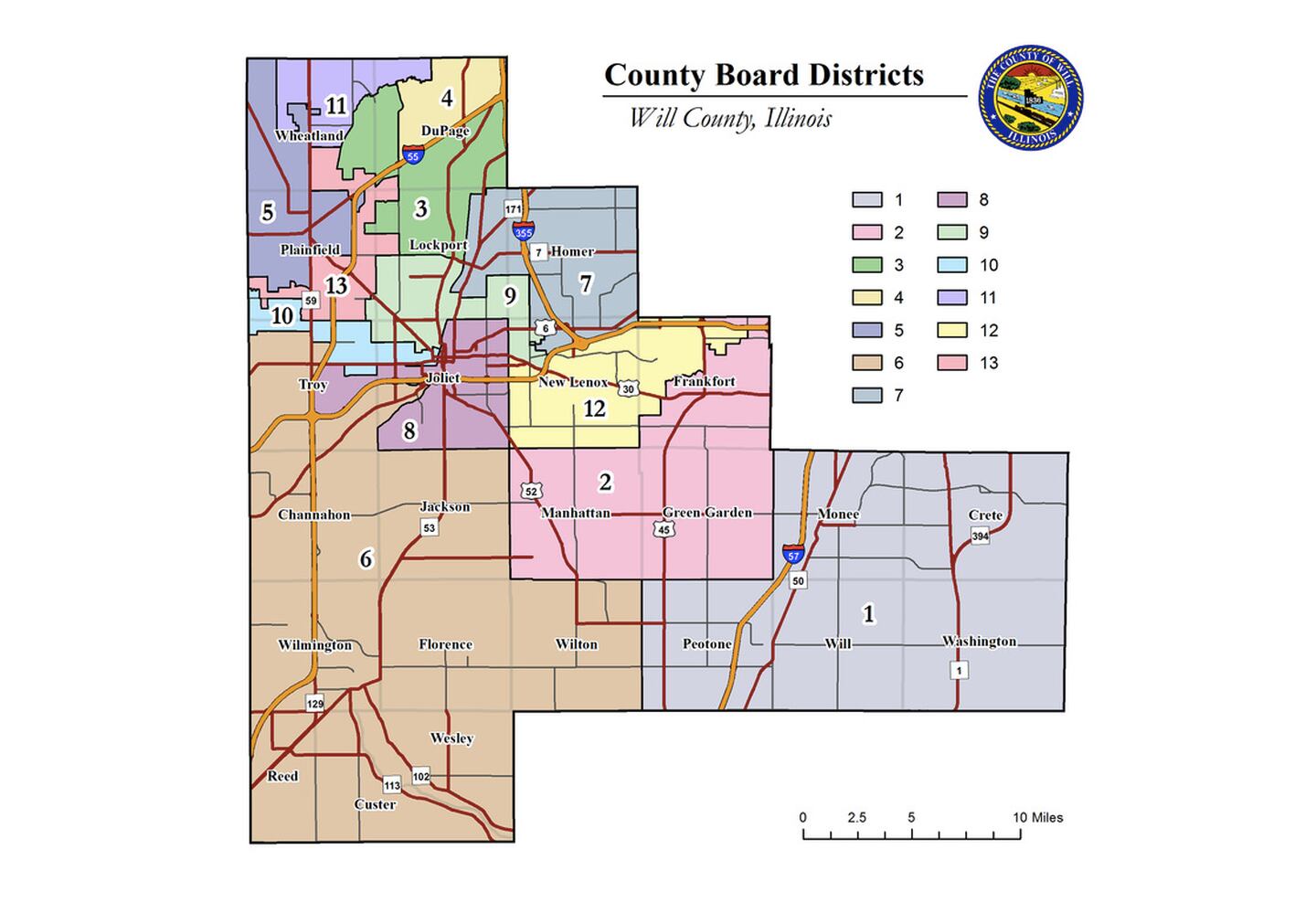 Marcum also read a letter from Will County Executive Jennifer Bertino-Tarrant, D-Shorewood, in which she told the board she withdrew the map proposal she submitted. Her proposed map included 21 single-member districts, a significant change from the existing map with 13 two-member districts.
The county is legally required to hold a public hearing on a proposed map submitted by the executive. Her withdrawal gives more time to receive public feedback, and a hearing originally was scheduled for next week.
Mary Tatroe, the Will County State's Attorney's Office civil division chief, also informed committee members they would not be able to change its makeup from multi-member districts to single-member districts without using a referendum.
The legal advice effectively limits the number of districts the board can implement because while it can change its number of members, it's limited to a maximum of 29 members. Some members have argued the board should look into expanding the number of districts, each represented by one member.
In light of the legal advice, Marcum said that converting the board's structure to include single-member districts was "off the table."
The General Assembly also allowed counties to use American Community Survey data from the U.S. Census Bureau for their reapportionment process, although some have contended the data is not as accurate as the full census numbers.
Tatroe said the law also allows the county to use any reasonable method to determine its updated population, which county officials are expecting to exceed 700,000. The county uses other data which officials say is more accurate.