Another fast-food craving was satisfied Tuesday when Raising Cane's Chicken Fingers opened in Joliet.
Many of the first-day customers mentioned their delight at getting Raising Cane's closer to home.
More area residents will be saying that as the expanding restaurant chain adds locations. Shorewood and New Lenox are on Raising Cane's future growth chart.
"Finally, one is close to my home," said Rene Rodriguez of Joliet, who otherwise has been traveling with friends to Orland Park for Raising Cane's chicken fingers and sauce.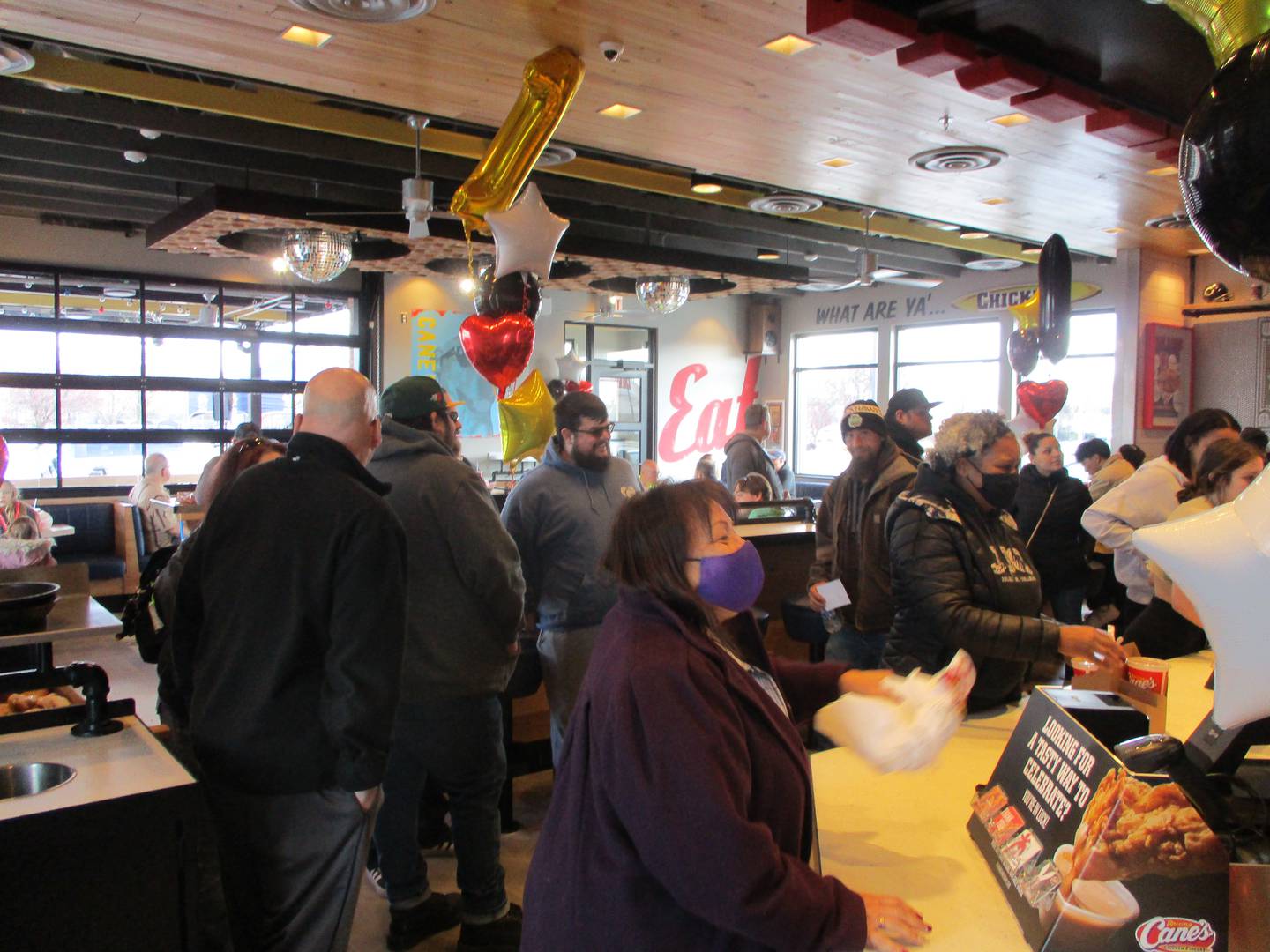 "The sauce," Victoria Matthews of Minooka said when asked why she was in a long line of cars waiting to get into the drive-thru at Raising Cane's. She otherwise goes to a Raising Cane's in Oswego.
Susett Hernandez of Joliet has been waiting for weeks for Raising Cane's to open so she won't have to drive to Naperville, where another one is located.
"A few years back, my best friend and I took a road trip to visit family in Minnesota," Hernandez said, recalling a stop that marked her first visit to a Raising Cane's. "It turned out it was the best thing we did."
Other popular restaurant franchises that have moved into Joliet have received similar receptions with long lines of cars: Chick-fil-A in January 2021; Portillo's Pick Up in February.
Raising Cane's, Chick-fil-A and Portillo's Pick Up all demolished buildings that formerly housed sit-down restaurants to build anew with multiple drive-thru lines, perhaps a sign of changing times in the restaurant business.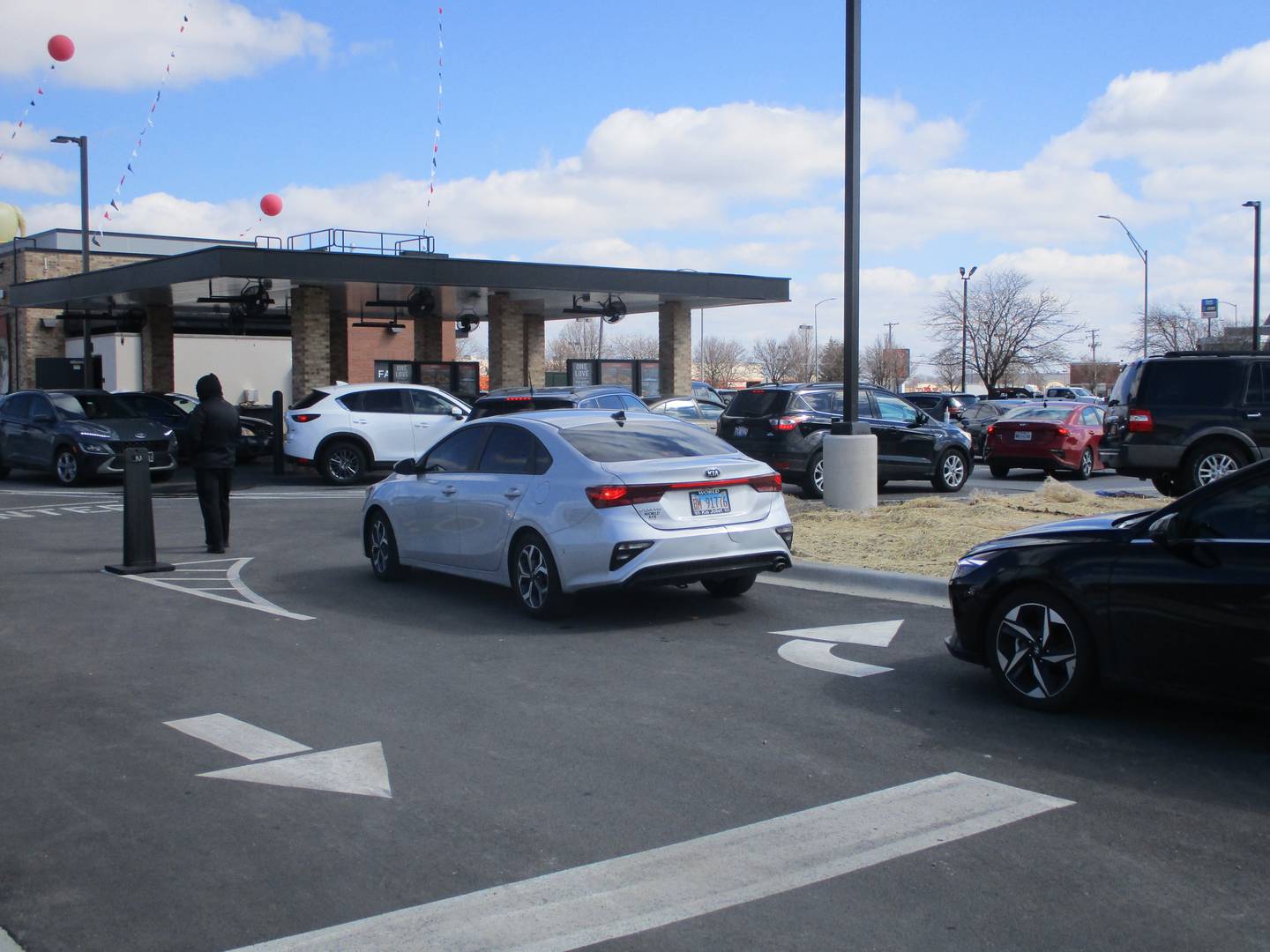 "I miss Diamand's," said Tim Scott of Joliet, mentioning the family style restaurant that used to be at the 3000 Plainfield Road location now occupied by Raising Cane's. Diamands closed during the COVID-19 pandemic.
Restaurants like Diamand's are "a dying breed," Scott said as he ate inside at Raising Cane's. "It's a shame."
The chicken fingers at Raising Cane's were good, Scott said, but not good enough to make him forget Diamand's.
But Raising Cane's appears to be meeting a growing appetite for its chicken. The chain now has 550-plus locations and is expanding in the Chicago market.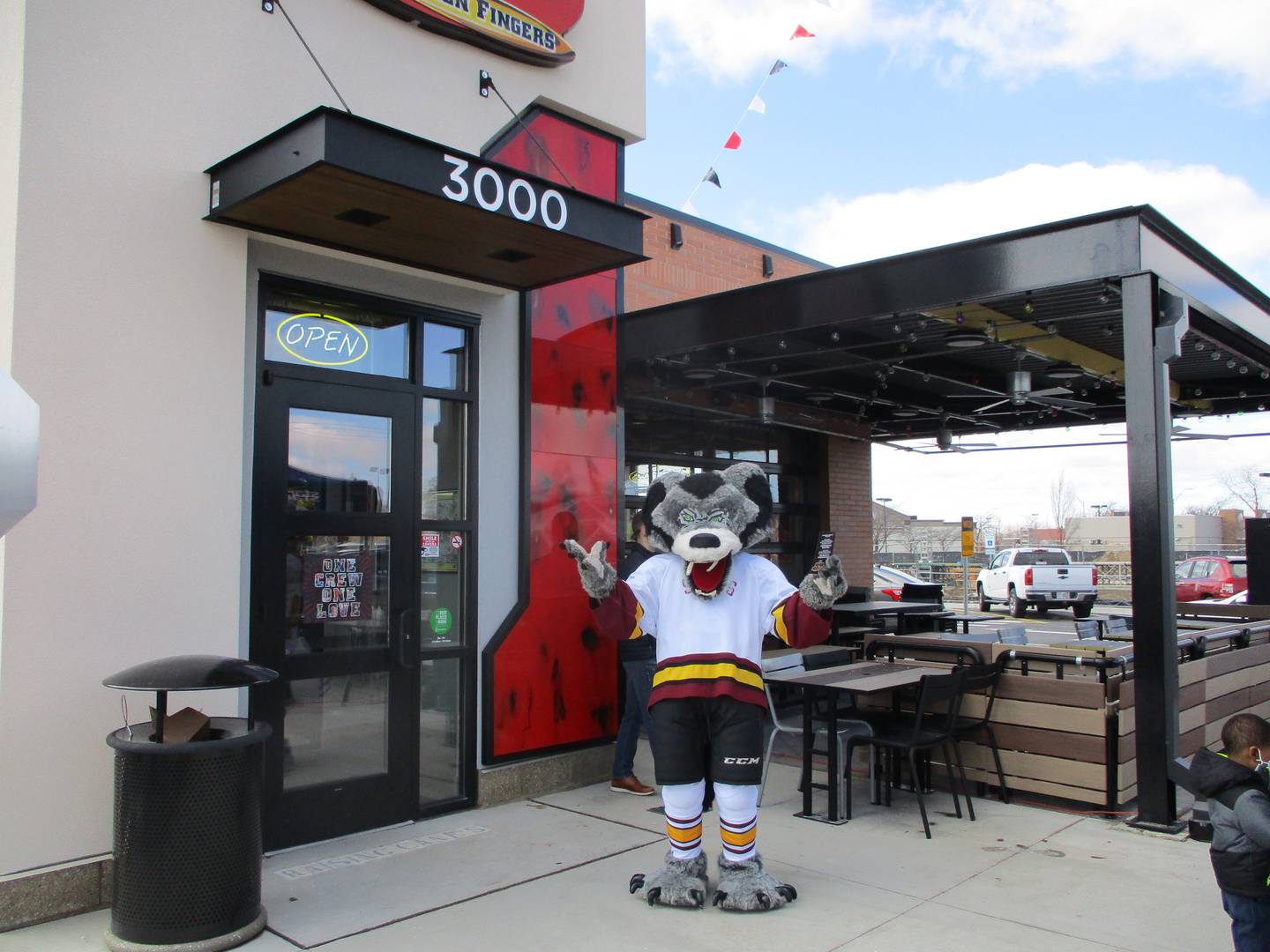 Ulises Dubon, area leader for Raising Cane's, said he's opened 10 of the restaurants in the Chicago area that were met with the same enthusiasm seen in Joliet on Tuesday.
"People were lined up as of 8 o'clock this morning," Dubon said. The restaurant opened at 10 a.m. and gave away T-shirts to the first 100 customers.
Raising Cane's has plans for at least a half-dozen more restaurants in the Chicago region, including locations in Shorewood and New Lenox, Dubon said.
The chain has a good following on social media, he said.
"A lot of folks have heard about Raising Cane's but they haven't tried it," Dubon said.
That was the case for Tim Gass of Crest Hill, his daughter, Nichole, and son, Ryan.
They all said they liked what they ate.
"I love their sauce," Nichole said.