Joliet Fire Chief Jeff Carey said Thursday that Wednesday's fire at Patrick Haley Mansion, 17 S. Center St., has been ruled accidental.
The estimated dollar loss for the building is $1.25 million, which is not accounting for loss of revenue. No exact cause has been determined.
"They will still be working on that for the next couple of days," Carey said.
Repair efforts at the popular castle-like wedding venue were underway Thursday, and management posted a Facebook message saying it planned to restore the building.
Damage at least from the outside appeared to be limited to the third floor and roof, with most of the building maintaining its usual appearance.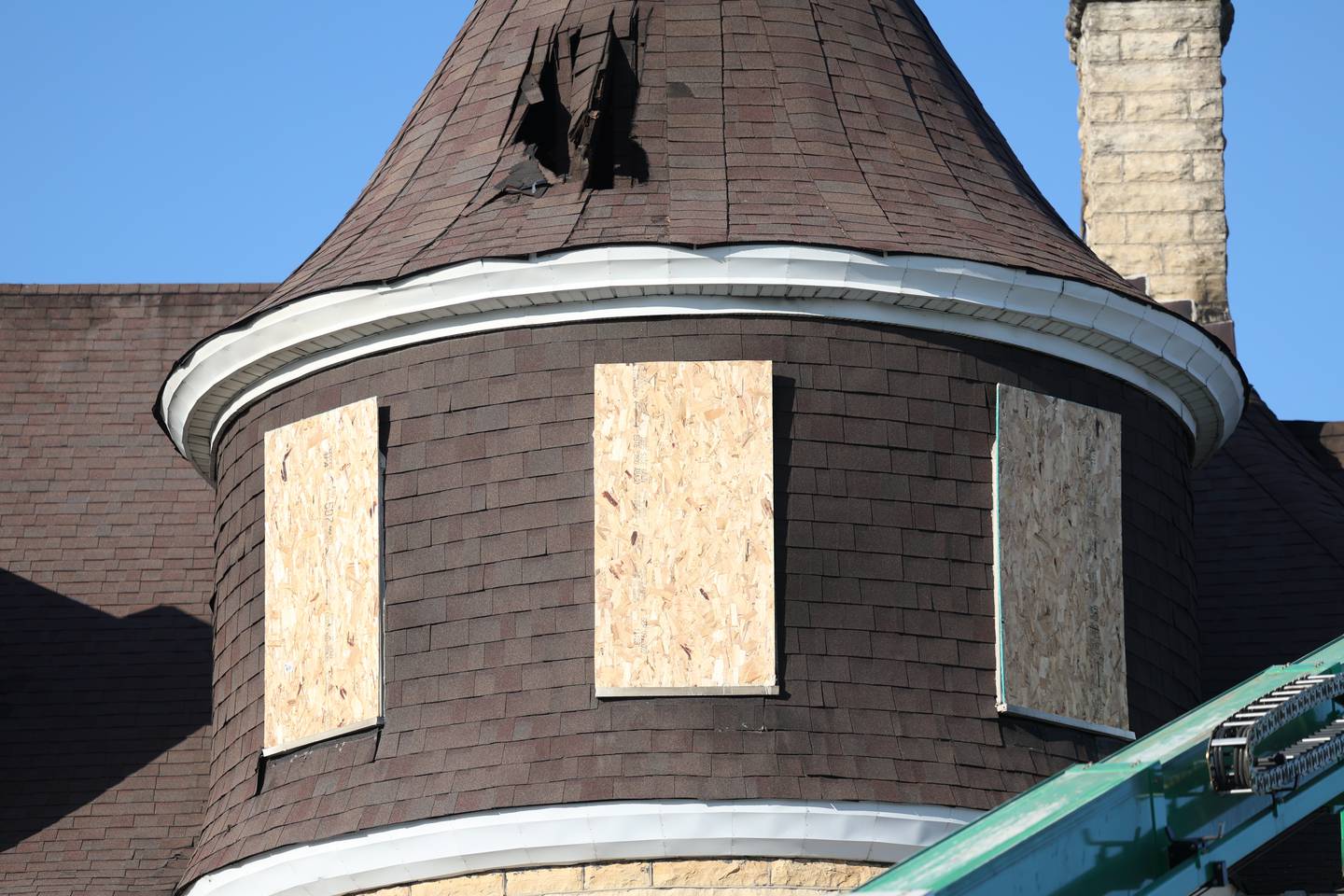 Carey said the mansion suffered heavy damage to the third floor and attic, while the second and first floors suffered water damage. He said the banquet hall and kitchen had no damage.
Carey said the roof will have to be replaced, along with a lot of other restoration.
"It's definitely repairable," Carey said.
Firefighters responded to the mansion at 3:45 p.m. and saw heavy smoke coming from the roof area, according to a news release from Carey. When truck crews vented the roof, they found heavy fire in the attic.
Fire attack crews then entered the second floor to open the ceiling to attack the fire, Carey said. The fire was brought under control in 40 minutes, he said.
Most of the sprawling structure appeared untouched from the outside when viewed Thursday. Apparent damage was limited to the third floor and roof. Several windows were broken out on the third floor, and there were two visible holes in the roof where flames were seen from the outside while the fire was burning the day before.
The restoration effort appeared to be in full swing Thursday with trucks, vans and lift equipment on the site and work crews in the building.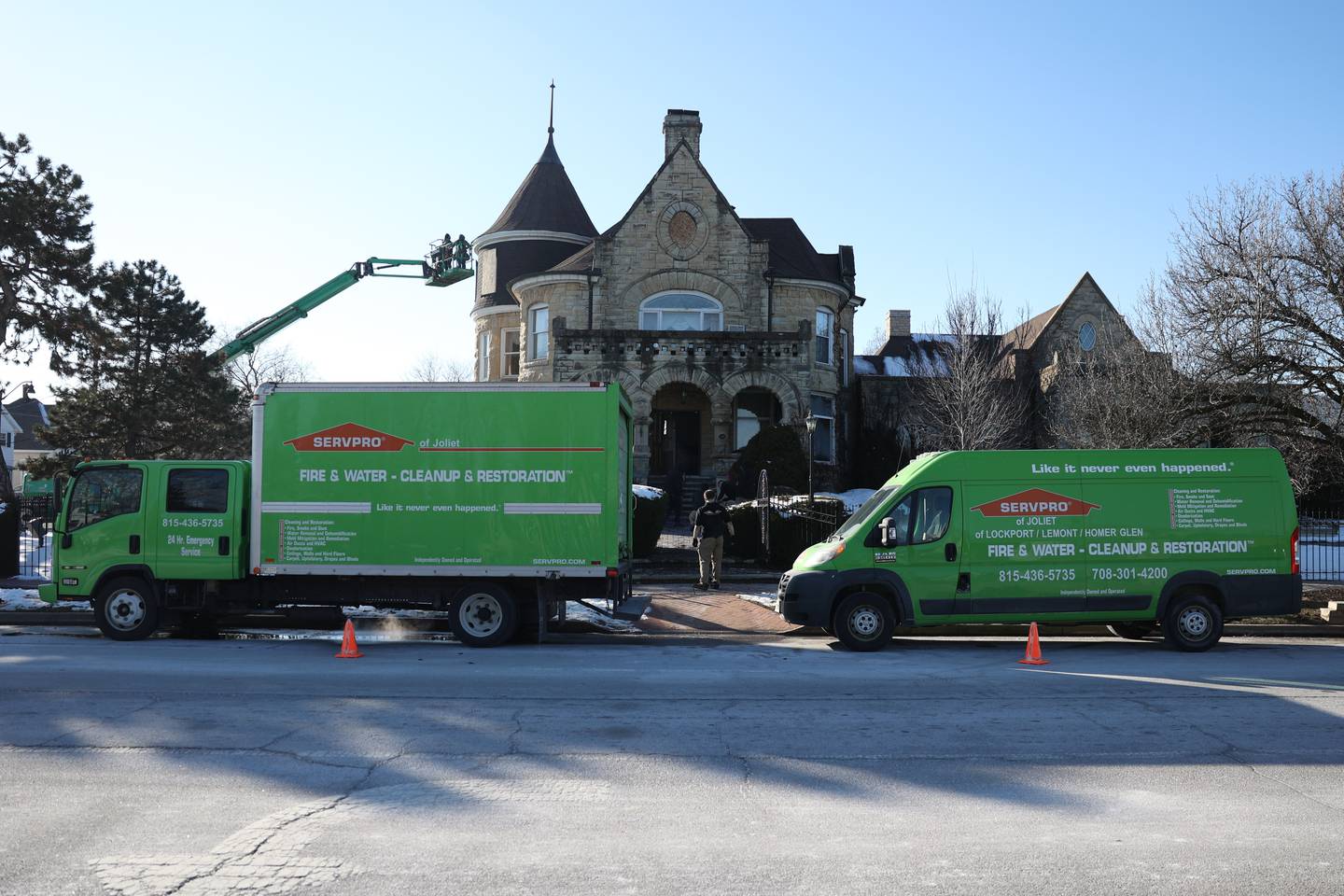 Owner Jeffrey Bussean could not be reached for comment. Phones were dead at the mansion, and attempts to speak to Bussean at the property were unsuccessful.
Management at The Haley Mansion posted on its Facebook page that it was too soon to assess the impact of the damage and were not taking phone calls because the phone system was knocked out.
"Yesterday afternoon Haley Mansion caught fire," the Facebook message reads. "We are grateful no one was hurt. We do not know the extent of the damage and will be working today to assess the severity of this situation. For safety reasons, the power has been cut to the building so we currently have no phone system in place. We will be updating everyone as soon as possible. We have every intention of restoring this beautiful historic mansion. Thank you for your understanding during this difficult time."