Jeremy Fears Jr. likes to be control.
So much so, the standout Joliet West guard might seem better served waving an orchestra baton in one hand while controlling possession of the ball with the other.
"While playing a game, I may see certain things at that moment or in the next possession that I could get an edge or an advantage," Fears said. "So I put my teammates, or helped my teammates get in position by telling them but also directing them rather than just telling, because, you know, it's best if you were able to show them, because it's easier to understand and process.
"So I'm always trying to put my teammates, and help them be, in the right spot at the right moment."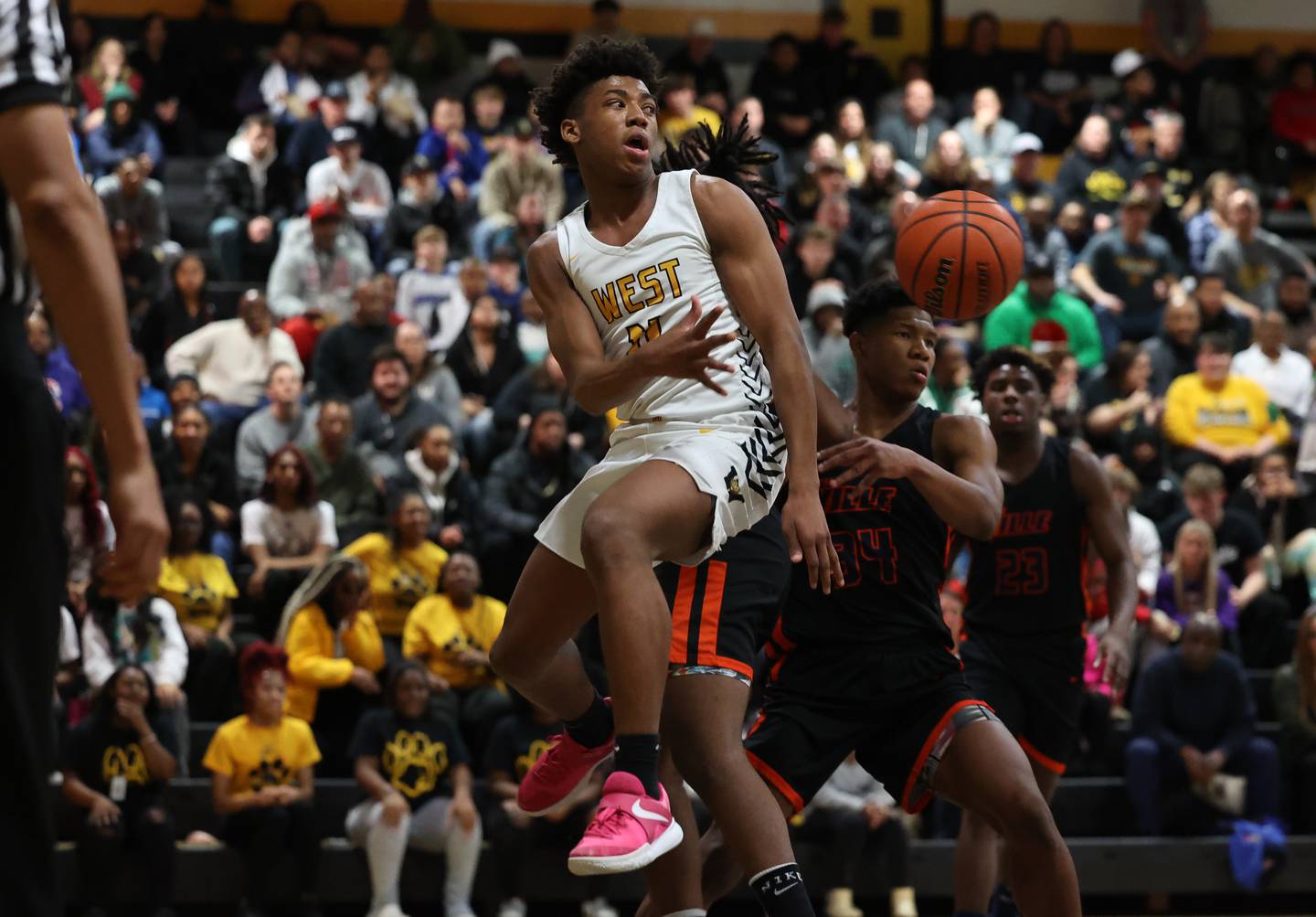 Fears sees nuance. He also is almost never not watching basketball in whatever form he can find it. There's rarely a missed opportunity by Fears to do some opposition research on an opponent for next week or maybe an opponent for several years from now.
"I watch basketball every day, whether it is boys, girls, college, overseas, I might watch some YouTube highlights of some old college players. I watch basketball every day," Fears said. "Sometimes, I may just want to watch a game, but also sometimes I may want to watch and see what worked best for us or what didn't work so well or where can I get better. Where can I help my teammate get better?"
And he's cataloguing it all. He's been given the nickname "The Floor General," and it is easy to see why the name has stuck. Fears often tries and frequently succeeds in controlling all facets of the game, and it is no surprise he was one of the state's most highly coveted college basketball recruits before deciding on Michigan State.
He also was the lone player from Illinois selected to the McDonald's All American Game, which he played in late Tuesday night at the Toyota Center in Houston along with 23 other elite players from across the nation. A pair of Providence players, Walter Dowling and Michael Thompson, are the only other Herald-News area players ever given the chance to play in the prestigious game.
For those reasons and others, Fears was selected as the 2022-23 Herald-News Boys Basketball Player of the Year.
Fears answered a few questions from the Herald News' Steve Soucie about some of the things that makes the Big Ten-bound guard tick.
Even though it has been a while since you made the decision, can you explain the Michigan State choice?
Fears: It has been one of my dream schools, Michigan State. It was Michigan State, Duke and Kansas. Those three were all in my dreams since maybe sixth or seventh grade, and I was blessed and grateful to have the opportunity to get a Michigan State offer and actually have an opportunity, a chance to go in and play next year. Being able to play for your dream school and actually have a real shot at playing next year was really big. It means a lot.
Is Michigan State now constantly in your viewing rotation?
Fears: Oh definitely. The whole Big Ten, really. Just watching those players, especially the bigs and how big and wide they are, and knowing next year when I go to the basket, they're going to be just right in front of me, and I'm kind of, you know, [an] average-sized small guard in there, and they are 7-4, 6-10. So, just the height difference and how big they are, but you know, definitely watching some ways that I can score or get my teammates open against them. Watching what other guards and older veteran players do to them.
When was your first dunk in a game?
Fears: It was against Oak Hill in my sophomore year in Kansas. It was off two feet. It was a baby dunk. My dad didn't count it, but I do.
Although it didn't end the way you wanted, was the experience of returning to Joliet West for your senior season all you hoped it would be? [Fears played his sophomore and junior seasons at La Lumiere Prep in Indiana.]
Fears: It was great that I was able to share this season with my brother and my close friends. A lot of family was able to come out and support me at the games. Aunties, uncles, mom, dad and family friends, because it was close. It meant a lot, because a lot of people cared ... and wanted to see Joliet West succeed. Because at the end of the day, basketball, you can't win every game, but just being able to come in and come into practice or come in the weight room and be excited and laugh and joke with the guys was really the best experience and the best part.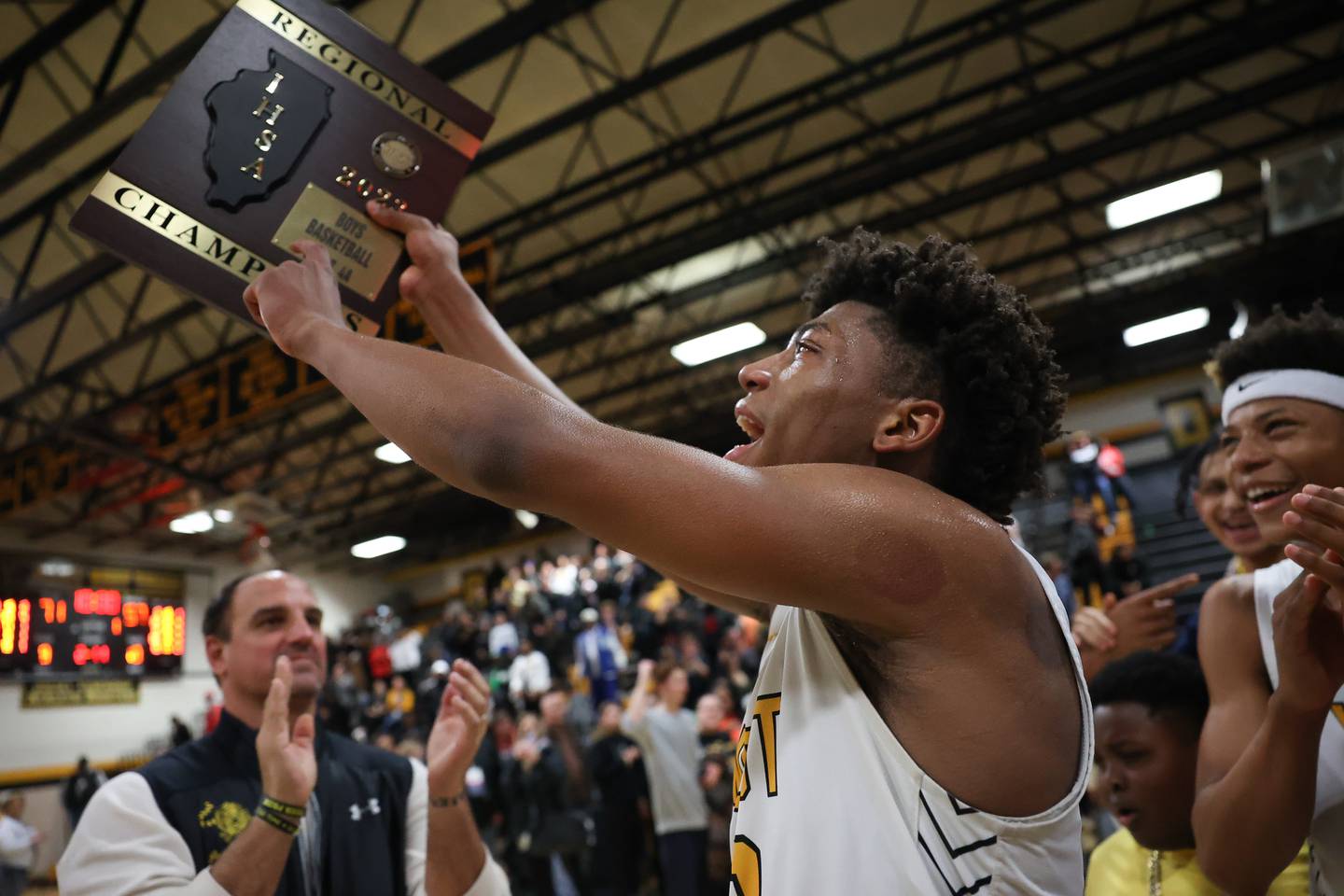 How many shots do you expect to get up daily?
Fears: At least a thousand.
Favorite basketball player of all-time?
Fears: Michael Jordan.
Favorite current player?
Fears: I like Kevin Durant. Just the way he scores, the way he moves. He's funny and real active on social media. A real people person.
If you couldn't play basketball, what sport would you play?
Fears: I think football. I think I could be a good defensive back. I feel like I'm pretty good at guarding people.
What sports do you not excel in?
Fears Tennis and golf. Those two are just so hard and complicated, because you've gotta have a lot of hand movement and the right swing. It's just a lot, those two. No, not my favorite.