The Fist Hundred Miles Of Route 66 is sprinkled with shops offering memories of The Mother Road. Here's a list of what we think are some of the best and offer something out of the ordinary. Don't forget to check out airport, hotel and restaurant gift shops as well, all offering a bit of Americana for you to call your own.
Route 66 Welcome Center
204 N Ottawa St, Joliet, IL
Mon-Sat 10am-5pm, Sun 12pm-5pm
Conveniently located in the lobby of the Joliet Area Museum, this is the official gift shop for both Route 66 and the Old Joliet Prison, so you'll find something for every enthusiast in the family. From 'Blues Brothers' themed clothing to coffee mugs and ties depicting the Mother Road, stop in for some great memorabilia. Our favorite…the prison baby onesie!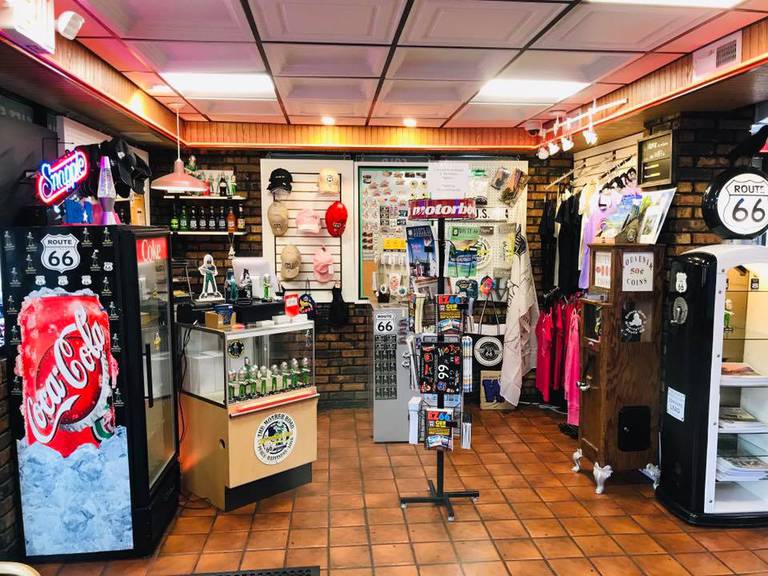 The Launching Pad Restaurant - Home of the Gemini Giant
810 E Baltimore St, Wilmington, IL
Daily 11am-8pm
You're here for the Gemini Giant and the 1lb shake but don't miss their souvenir shop here at The Launching Pad. Different items than you'd find elsewhere is just another reason that makes this a unique stop along the Mother Road.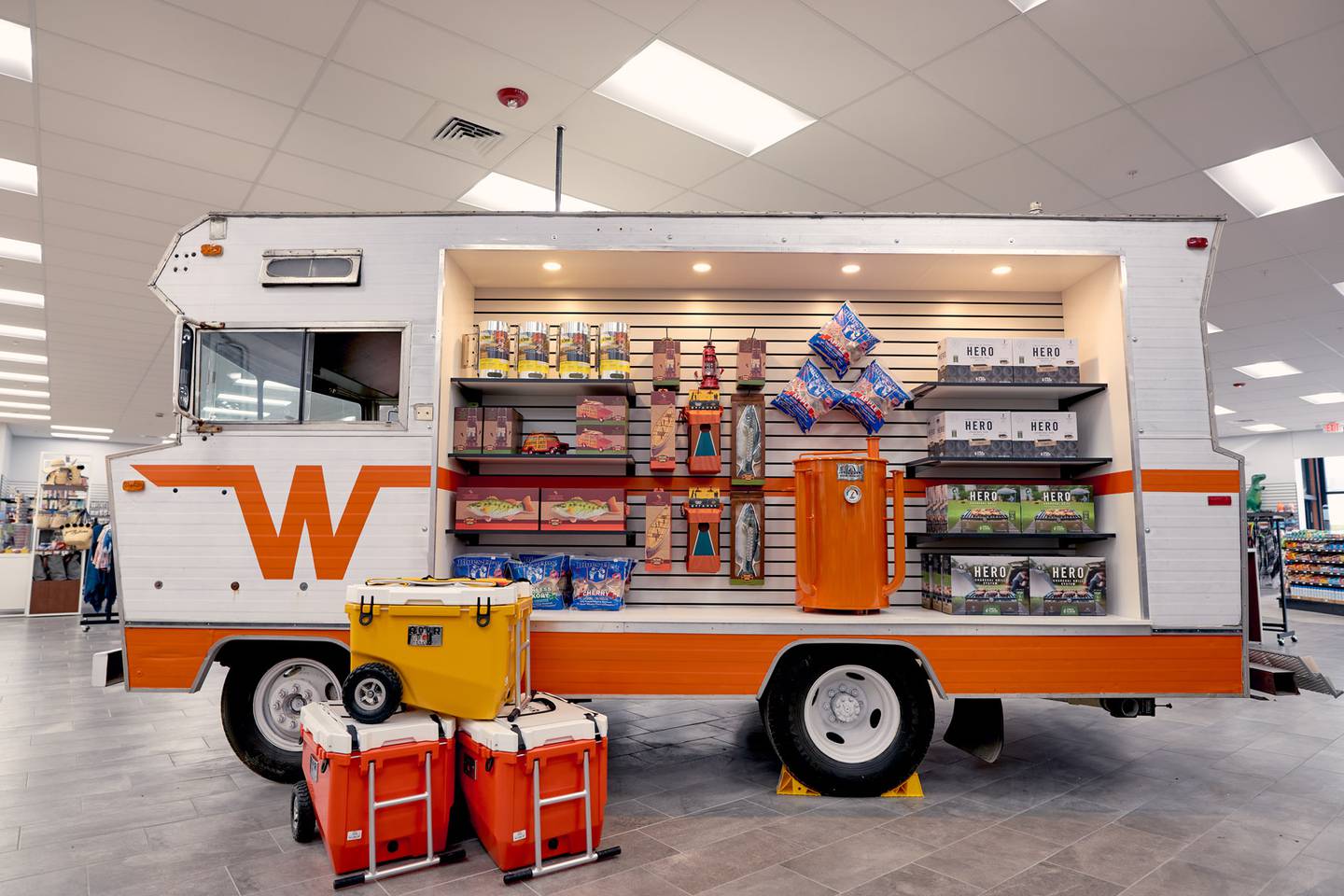 Wally's Gas Station
1 Holiday Road, Pontiac, IL
Open Daily 24 Hours
As 'Home of the Great American Road Trip,' Wally's offers one of the largest selections of Route 66 souvenirs in the entire state. You'll find the gift and everything else you've been looking for inside the 30,000 sq ft station building. Look for the giant neon sign!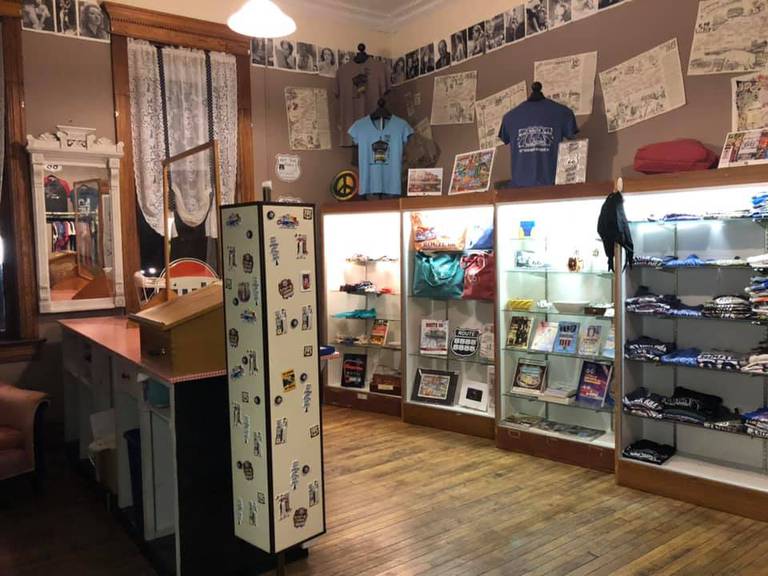 Home Again On Route 66
321 N Main St, Pontiac, IL
Open Every Day 9am-5pm
Located in the Illinois Route 66 Association Museum and Hall of Fame building, this small, unique gift shop is 'everything route 66' from postcards to original artwork. Open 7 days a week, there's no excuse to not drop in. Informative staff can answer all of your Mother Road inquiries and 'steer' you in the right direction!