Like every kid who grew up a Cubs fan, Jakob Junis dreamed of one day stepping onto Wrigley Field as Major League Baseball player.
He achieved that dream this weekend, as the Rock Falls native visited the historic Chicago ballpark as a member of the San Francisco Giants for the three-game series between the teams.
And while he didn't pitch in the series – he had just pitched Thursday against the Brewers in Milwaukee – he was still thrilled to walk into the visiting dugout and up the steps onto the diamond he'd dreamed about his entire life.
"It was definitely cool, just a special experience," Junis said. "I grew up a Cubs fan, so it was a little extra special to be able to step on Wrigley Field as a major league player. Even though I wasn't pitching, it's still a very cool environment. Wrigleyville, too, there's no other place like it. To finally be there as a player and get the full experience, sitting in the dugout and cheering on my team, it was a lot of fun. It's a fun atmosphere, especially with all the Giants fans that traveled, and it was a lot of fun back-and-forth out there."
For the first time since Sept. 23, 2012, the Cubs and Bears both hosted teams from the same city for games this weekend. While the Giants played a doubleheader in Milwaukee on Thursday before the weekend series at Wrigley, the 49ers played their season opener at Soldier Field on Sunday. That meant there were likely more Giants fans in attendance at Wrigley this weekend than usual; there were still plenty at the ballpark Sunday night for the Cubs-Giants game that stuck it out through cool, wet conditions to see the Giants win 4-2.
Junis wasn't one of those people watching the game at Wrigley, however; with the team flying back to San Francisco after the game, the starting pitchers for Monday's and Tuesday's games were sent back to the Bay Area after arriving at Wrigley on Sunday afternoon, flying back as the team started its Sunday night game.
Still, even though he left a bit early, Junis got to spend some quality time with his parents, Jody and Jennifer, who drove in from Morton. With him not pitching at Wrigley, he didn't have as many friends and family coming to see him in Chicago, and Jake was happy to have a nice low-key couple of days with his folks.
"It would've been a lot crazier if I was pitching – and I know some people made it up to Milwaukee to watch me throw Thursday – but for the most part I wasn't bombarded with tons of people wanting to meet up," Junis said. "It was pretty neat because my parents took the weekend for themselves and I to spend together, and it was even more special to take in a trip to Wrigley with them. Growing up a Cubs fan, it was cool for them to finally see me at Wrigley Field as a player. I took some pictures out there with them, we went to dinner on Friday night, it was just a good weekend together with them."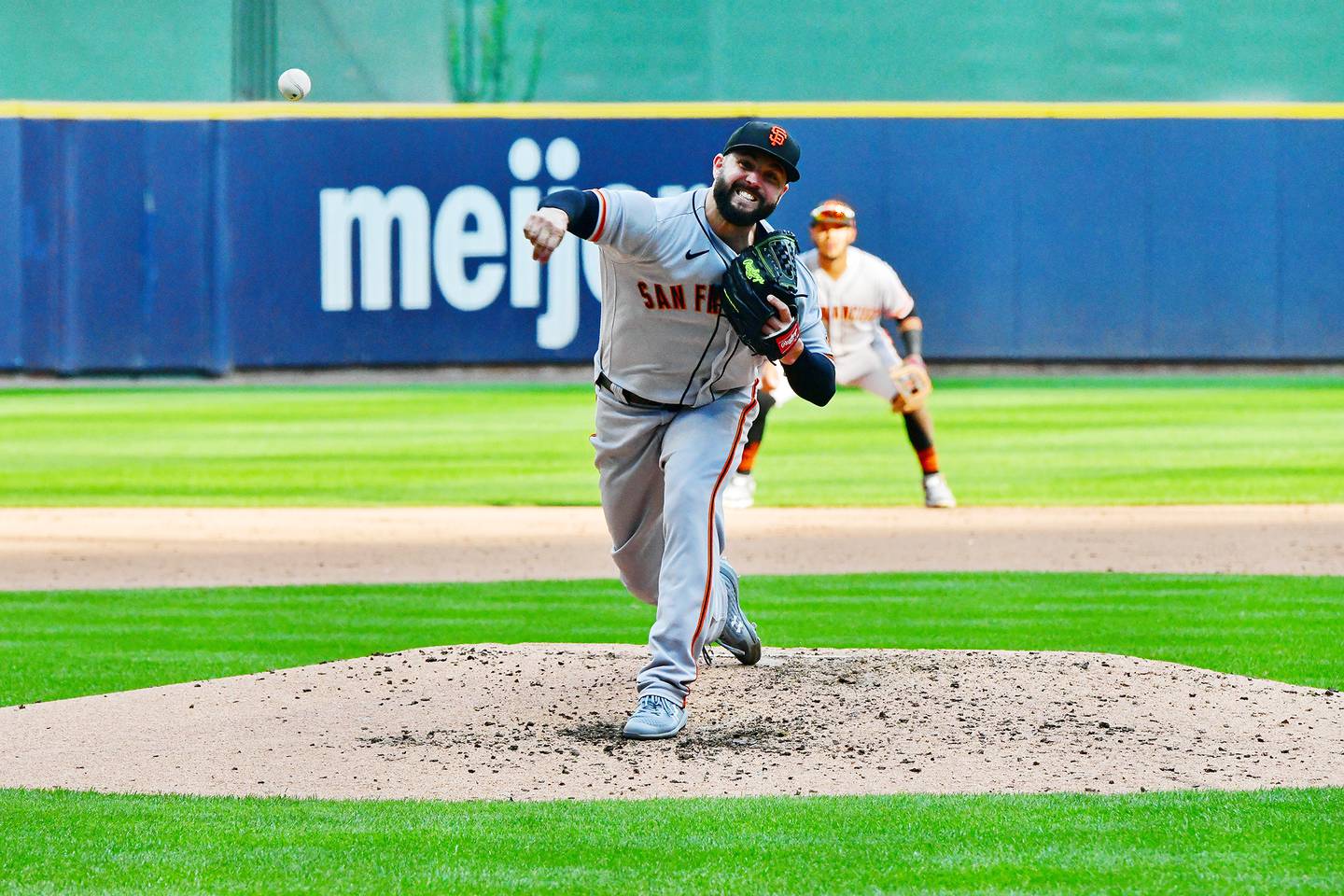 As happy as he was to be back in the Midwest, Junis has found a home on the West Coast. He lives in Scottsdale with his wife, Brianne, and children Nelly and Jones, both 7, and Jett, 3, so playing in the National League West makes it easy to see them more often than he did when he was pitching in Kansas City.
"I love it, just really happy out here on the West Coast," he said. "It's close to home, the division games are all in California or Arizona or Colorado, so on off days I can pop in and see my family, sleep in my own bed. And San Francisco is a gorgeous city, and I've grown to really like it. You can't beat playing in San Diego or Los Angeles or San Francisco, Denver is gorgeous too, and Phoenix is my home, so there's a lot to like about the NL West."
It's not just location, location, location that Junis enjoys about pitching for the Giants. He also likes the pure baseball aspect of it.
"It's a competitive division, and the Giants-Dodgers rivalry is one of the best in baseball," Junis said. "I think our ballpark is one of the best in the league, just unbelievable right there on the bay. The weather's great out here too, nice and mild, so when you're pitching here, you're never too hot.
"And from an organization standpoint, they've treated me well, helped me develop some pitches and add some stuff to my repertoire, and ultimately made me a better pitcher than when I came here."
That's backed up by his stats. After four years pitching for the Royals – the team that drafted Junis in the 29th round in 2011 – they decided not to bring him back. The Giants signed him to a 1-year deal worth $1.75 million, and he quickly earned a spot in their starting rotation.
It has been maybe the best season of his career, as he's on pace for his lowest ERA (currently 3.98), runs allowed (42), hits allowed (89) and walks allowed (20), while also on pace to match his full-season career averages in innings pitched (92 2/3 right now), strikeouts (80) and WHIP (1.18).
He credits the Giants and their plan for him as the secret to his success.
"When they signed me, they had a plan laid out: help me develop new pitches and adjust my approach," Junis said. "First, I stopped throwing the four-seam fastball and cutter, and started using a two-seam fastball and sinkers. It's a running fastball, and it fits with the way I throw. I'd thrown some pretty good two-seamers in the past, but it was inconsistent; they saw that and thought if we dialed in on that, it could be the fastball that I use all the time.
"I'm also throwing my changeup a lot more. They helped me find a grip that works for me, and now it's a pitch I can use to get outs. It's been a lifesaver for me this season; it gives me a third offering to get away from throwing the slider quite as much – I still use it a lot, but I feel this makes it more effective. Now that I have three pitches to mix in that I can throw at any time, I feel like I'm a more complete pitcher."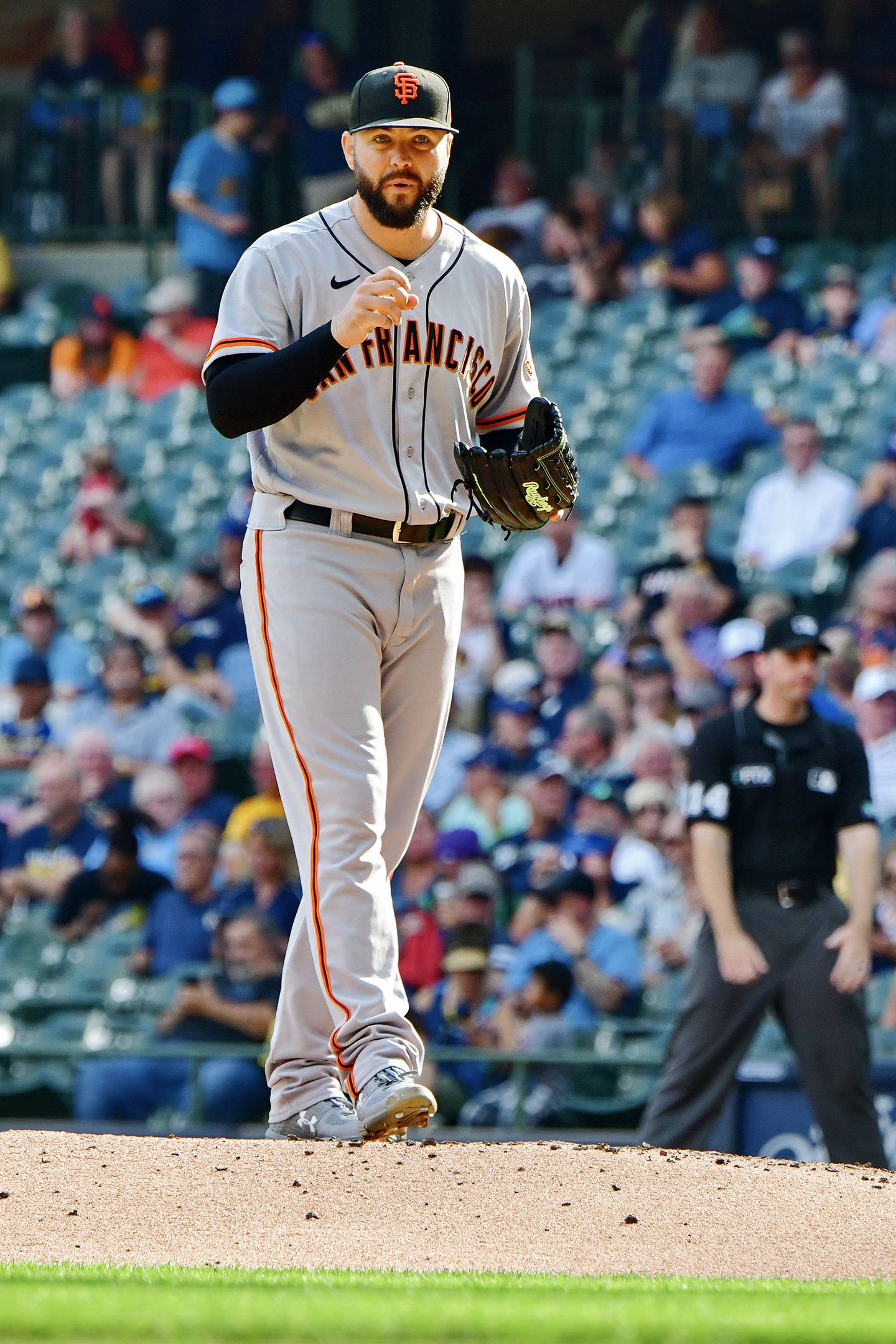 The plan and the work put into it paid off almost immediately. After coming on in relief in the early innings his first two games this season, he joined the starting rotation until June 10, when he suffered a hamstring injury (more on that in a minute). When he returned, he made one appearance out of the bullpen, then resumed his spot in the rotation until Thursday, when he came on in the second inning; he went six innings, allowing two runs and three hits, with four strikeouts and two walks.
Junis has had success in those so-called a "bullpen" games that use an "opener" – a team uses a relief pitcher to pitch the first inning or two, then brings in a normal starter – but admits he'd prefer to take the more traditional approach.
"It's definitely different than starting, a little different routine and approach," Junis said. "One plus is you avoid facing the 1-2-3 hitters at the top of the lineup at the very beginning; I went six innings on Thursday and only faced the top of the lineup twice, so you avoid that third time through the top of the order.
"All in all, I'd much rather start at the beginning; I feel like it's my day, so give me the ball and let me go. But I fully trust what the Giants staff thinks and their reasoning and all that, and it's worked out."
The reasoning at the beginning of the season was Junis was still a bit of an unknown commodity as a new member of the team. On Thursday, it was a much more nuts-and-bolts decision about matchups.
"The first two at the beginning were more of just gaining the Giants' trust, almost," Junis said. "I did well, threw five innings with no runs both times, and after that they felt like they could give me the ball as one of their starters.
"The other day was a special situation, with the way Milwaukee sets up their lineups against lefties and righties. They have more lefties if a righty is starting, especially at the top top of their lineup, so they used the opener and had me come in after. It benefitted me with the way the Brewers had set their lineup."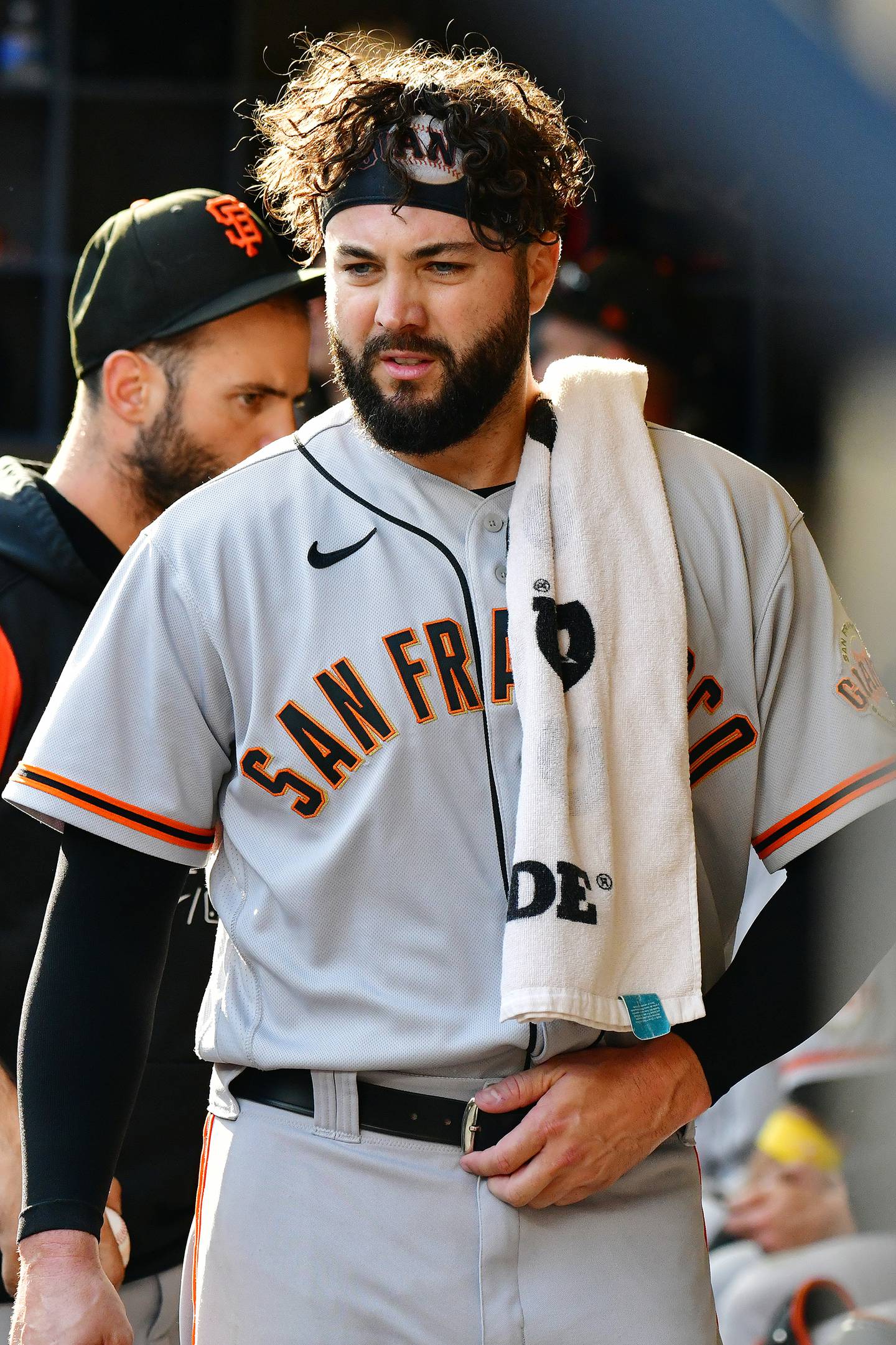 Junis started the season strong, then suffered the first major injury of his career on June 10. Pitching against the rival Dodgers on a Friday night, Junis threw a pitch in the sixth inning and when his right leg landed, he grabbed his left hamstring and immediately called for a trainer.
The diagnosis turned out to be a Grade 2 hamstring strain, and he missed the next five weeks rehabbing the injury. He returned on July 17 in a relief appearance against the Brewers, and resumed his spot in the starting rotation on July 25.
"It came totally out of nowhere. I didn't feel extra tight or have any aches or anything that were bothering me; I don't know if I landed awkwardly or what, I still don't understand how it happened," Junis said. "It was tough, because I was throwing really well at the time, pitching into the sixth inning my first time against the Dodgers in a rivalry game on a Friday night in San Francisco, and the crowd was electric. It was such a cool atmosphere, such a good game, and it was tough because I knew as soon as I felt it that I wasn't throwing another pitch that night, and I'd probably be out for a decent length of time."
It was the most significant stretch of time out of the rotation in his career, but as antsy as Junis was to get back on the mound, he also knew that it could cost him even more time away if he tried to force his recovery to go faster.
"It's definitely the first time during the season that I've had any kind of injury rehab like that. A lot of times you kind of grind it out until the end of the season and have the offseason to get rest and get your body right, but I haven't dealt with too many right smack dab in the middle of the season," Junis said. "It was a lower-half injury as well, not something arm-related like usual for pitchers, and hamstrings are tough to get to heal because they're delicate; you have to take your time, can't rush it.
"But I think rehab went really well, the medical staff did a great job and we stuck to the timeline. There were never any blips in the road where I reaggravated it, which would've definitely set me back. We took it slow and easy, pushed it just enough when we needed to and backed off when we needed to, and I got back right around the time I thought I would."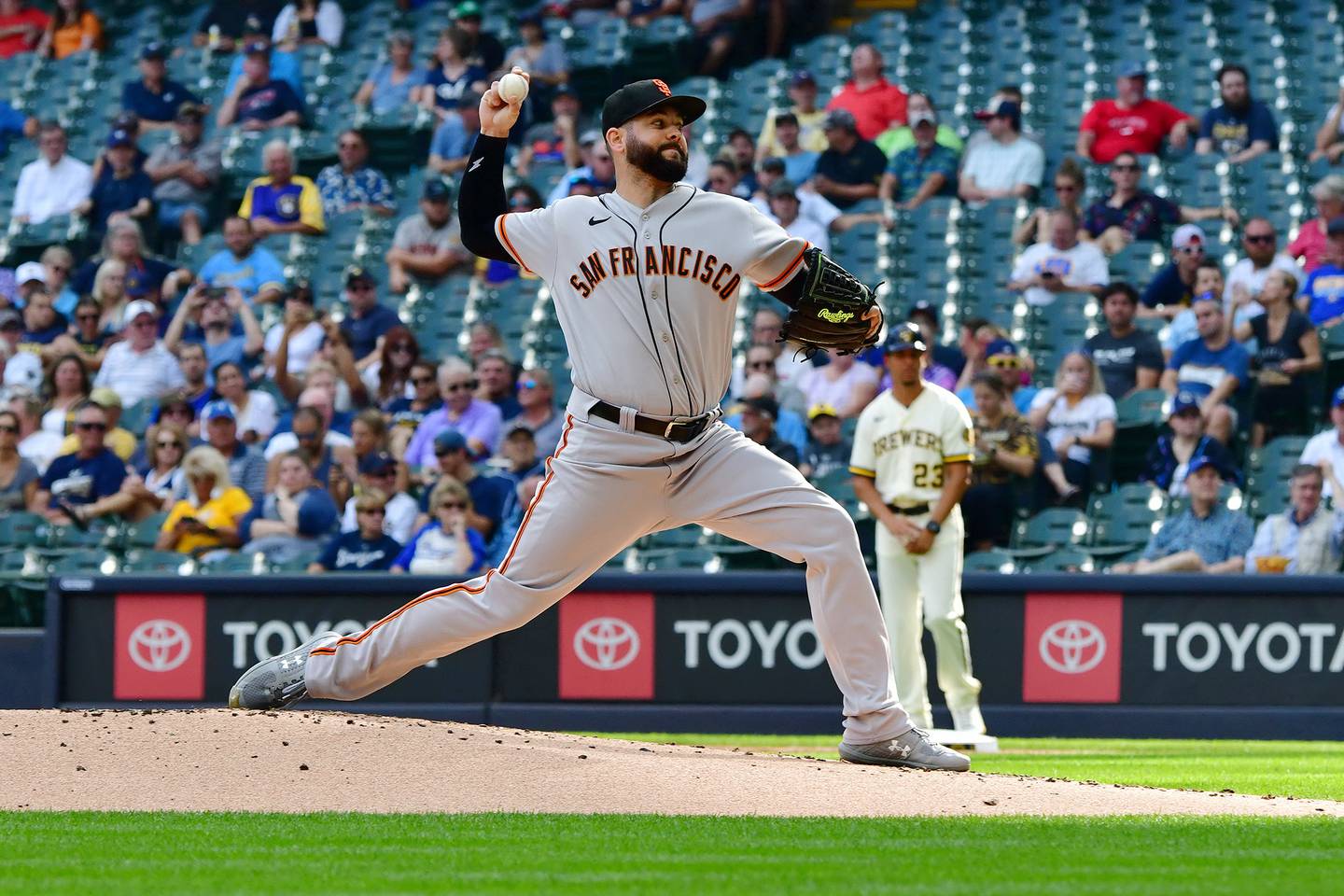 With the season winding down – the Giants have only 22 games left, and Junis has at most five starts remaining – he has already started thinking about next year. When he signed the 1-year deal with the Giants last offseason, they acquired his rights for next year as well; major leaguers can't hit free agency until they have six years of service time. As much as he loves San Francisco, he hopes the Giants will offer him arbitration and bring him back for at least one more season.
But that's as far ahead as he's looking right now. Once he gets next year figured out, then he'll worry about the impending free agency before the 2024 season.
"Where I'm at, since you have to play six years until you reach free agency, after the 1-year deal I signed, the Giants have the opportunity to offer me another 1-year deal in arbitration to stay with them, if that's what they want," Junis said. "They still have the rights to me if they want them, and I would love to stay. If that's what they want, I'll definitely be here another year. I'm hoping that's the case, because I really don't have any desire to leave."