STERLING - Woodlawn Arts Academy theater students performed Disney's "The Jungle Book Kids" for more than 700 people the weekend of Oct. 8 at Sterling High School's Centennial Auditorium.
The production cast 31 first- through fifth-graders from Sterling, Rock Falls and Dixon. The production crew was made up of Faith Morrison, director; Mardi Huffstutler, music director; Dawn Arndt, assistant director; and Ashley Aurand, stage director. Kyle Morgan provided technical direction, and Ben Lightner handled set and prop design.
"It was wonderful to have a younger group of actors back on stage and shining," Morrison said. "So many were young or brand new to the stage and they worked so hard to learn their parts and adjust to the tiered set. They did amazing, and we could not be more proud of them."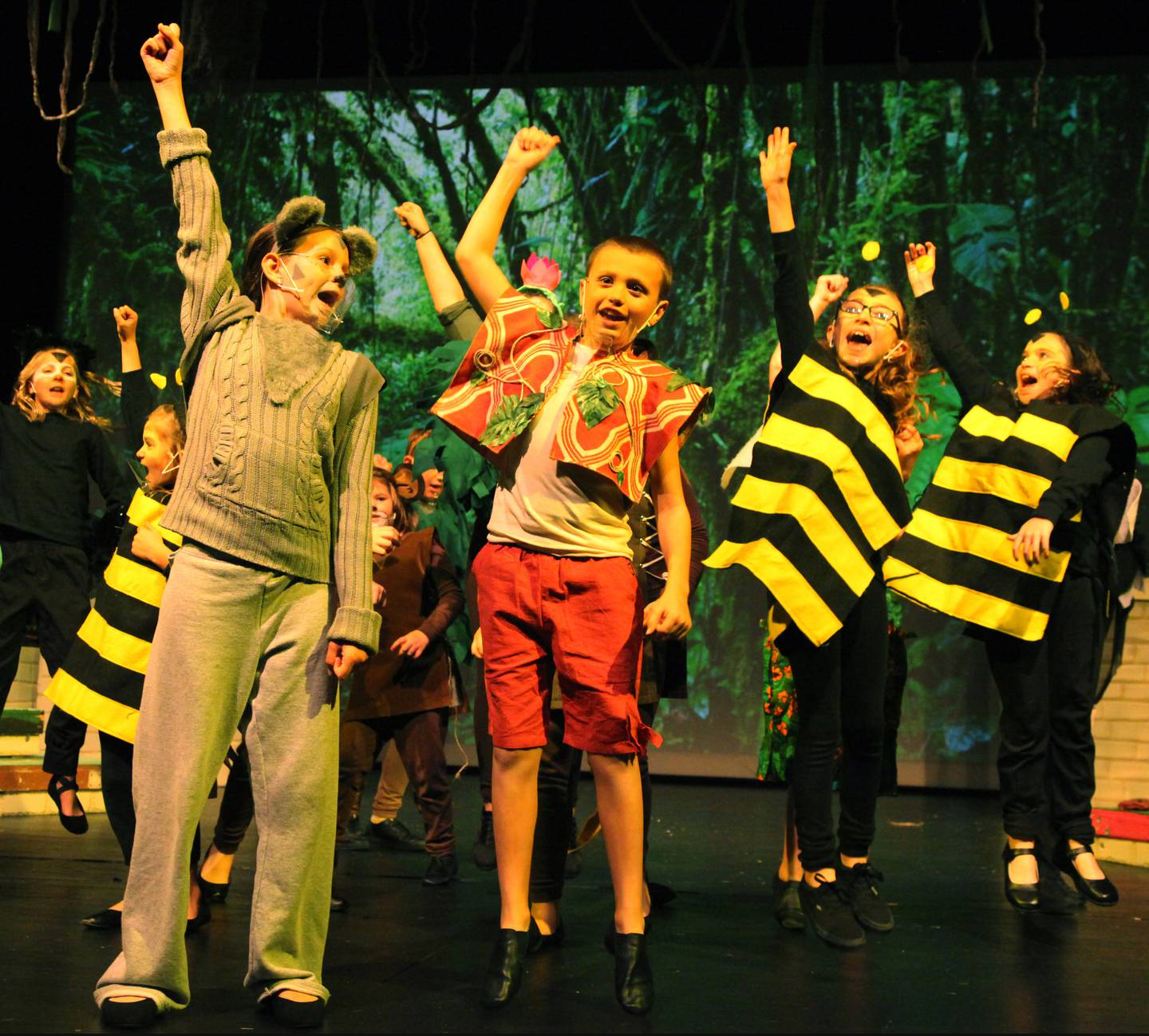 The Academy's next theater production will be "Aladdin Jr." in collaboration with Dixon Public Schools. Fourth- through eighth-graders from Reagan Middle School and Madison Elementary can register by calling Woodlawn Arts Academy at 815-626-4278 or visiting the office. Tuition is $135. Financial assistance is available to those who qualify. Financial assistance applications are available at WoodlawnArtsAcademy.com or in the Academy's main office.
Woodlawn Arts Academy is an agency of United Way of Whiteside and Lee Counties, and programs are partially funded by grants from the Illinois Arts Council Agency and The Chicago Community Trust. Programming for the 2021-22 school year has started and registration is available throughout the year for various programs. Visit WoodlawnArtsAcademy.com for details on programs and financial assistance.