STERLING – Sycamore beat Sterling 5-0 in a girls tennis dual Thursday, but it wasn't all that easy.
The No. 2 doubles match between the Spartans' Olivia King and Jordyn Block and Sterling's Sam Feather and Madison Hubbs saw the Spartan duo pull out a 6-3, 6-4 win, but the Golden Warriors kept things close.
In the first set, down 4-2 with Feather serving, the Golden Warriors fought off several chances for King and Block to break serve, getting overhand smashes from Hubbs up at the net to fend off back-to-back ad-ins, eventually taking the game.
"[We were] staying loose, not being tentative," Feather said. "That's what our coach had to keep telling us, and then we pulled through."
Hubbs hitting her overhand while up at the net proved to be a big source of points for the Sterling duo.
"I mainly just follow the ball and just hope for the best," she said. "I try to go where they're not, so just aim for the open spots on the court."
King and Block eventually pulled out the first set and took the second, breaking serve to take the final game.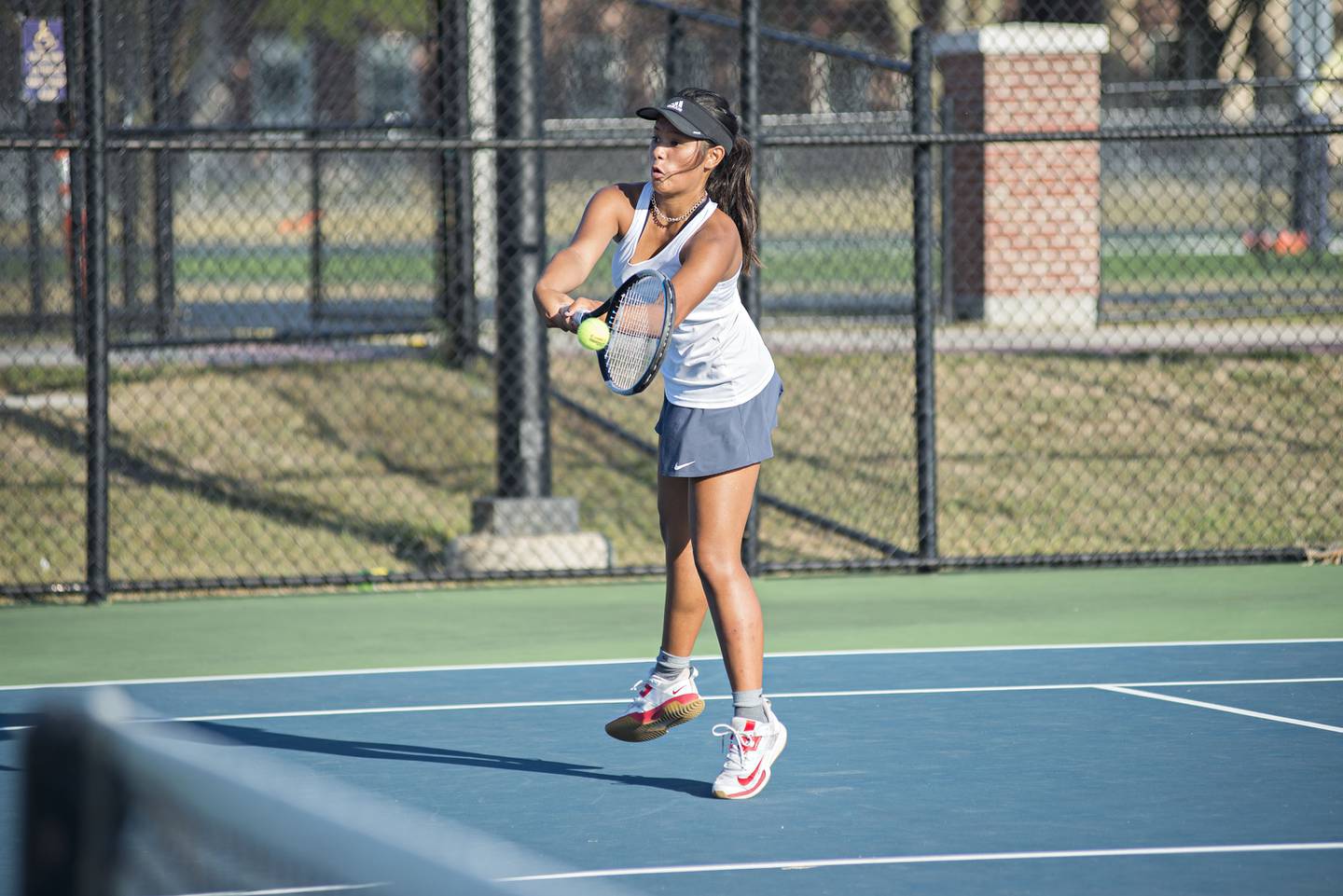 Sycamore's No. 1 doubles pairing of Abby Golembiewski and Abby Bourdage beat Anna Meltzer and Layla Tablante 6-2, 6-1. The match was even for the first four games as both sides kept breaking the other's serve. Eventually, the Spartans were able to hold serve to take a lead, then won all but one game the rest of the way.
"I think our communication went really well, and we were just able to get to a lot of our shots and keep them in play," Golembiewski said. "I just had to regroup and just kind of tell myself, 'Take your time and your own pace, server has pace,' and just kind of slow it down and then work it back up to get it a little harder and faster."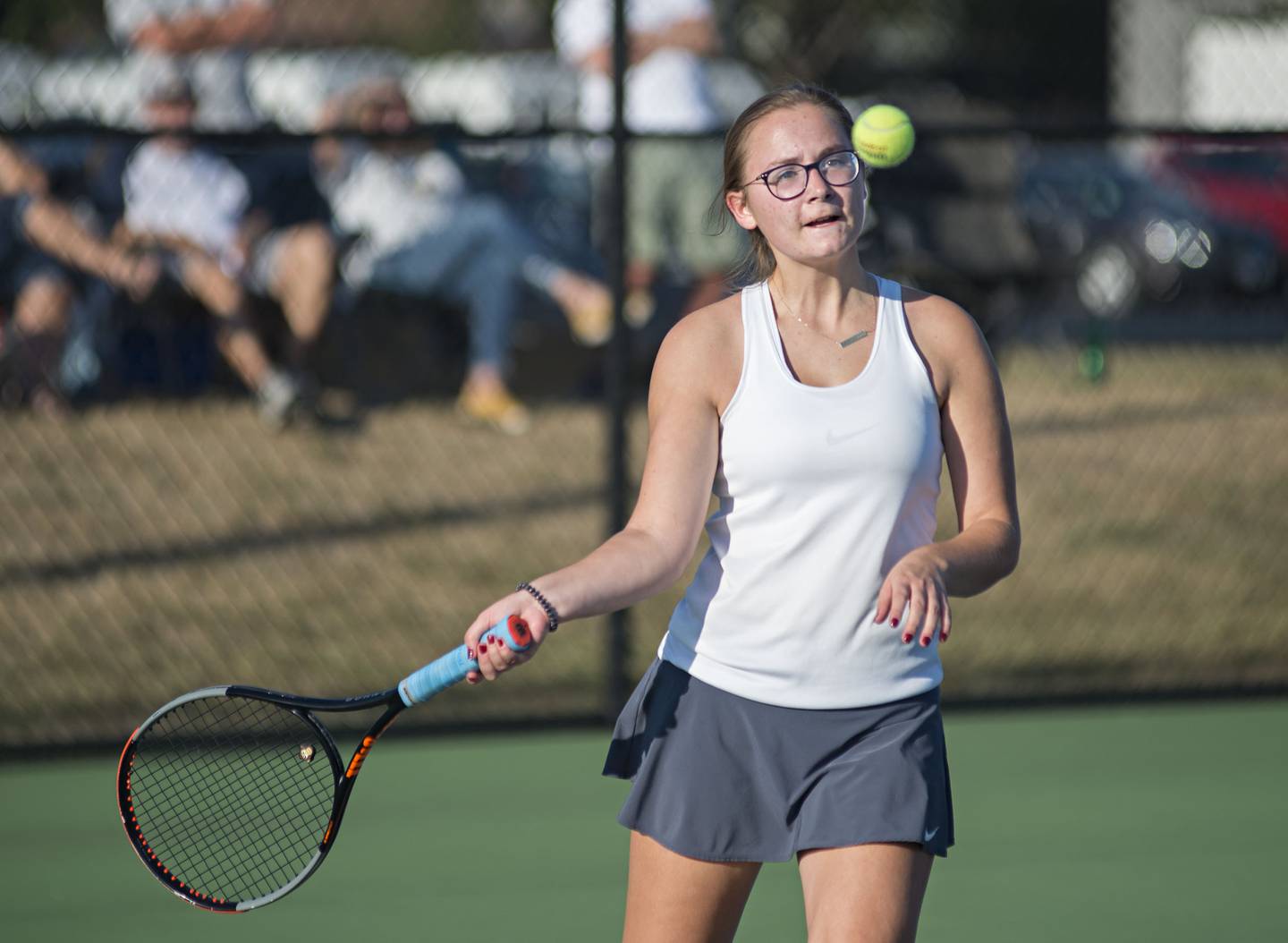 At No. 1 singles, Sycamore's Ashley Olson beat Ellie Aitken 6-2, 6-0. Olson broke Aitken's serve on the opening game, held serve on the next, then broke Aitken again to go up 3-0 in the first set.
"I think I was doing a good job of being consistent, and I think that my serve was going well today," Olson said.
After dropping a pair of games in the first set, Olson cruised through the second.
"I just had to totally start fresh in the second set, just know that I had to win everything I could," she said.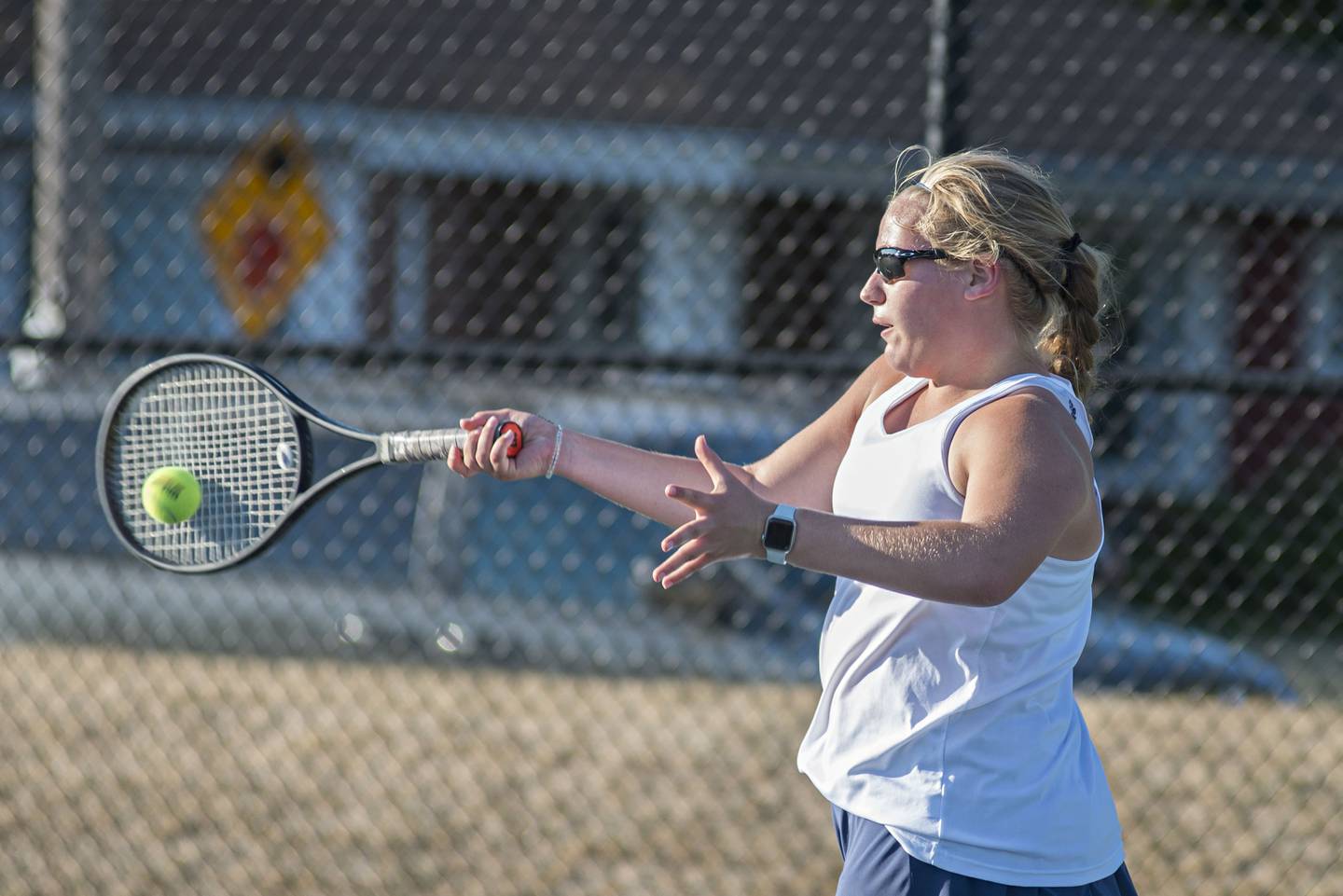 No. 2 singles saw Sycamore's Elizabeth Kleckner beat Jenica Francis 6-0, 6-0.
At No. 3 doubles, Sycamore's Becca Allen and Sophia Binder picked up a 6-3, 6-3 win over Tori Arduini and Ireen Hilty.
Sycamore improved to 14-1 this year in duals, while Sterling falls to 5-3.