Jacobs' Thomas Nelson put the finishing touches on a memorable, four-year varsity boys tennis career with the Golden Eagles this spring.
The 6-foot-6 senior with a powerful serve won the Fox Valley Conference No. 1 singles championship for the second straight year and, after a fifth-place finish as a junior, again earned the best local finish at this year's Class 2A state tournament despite battling sickness.
Nelson won his first three matches at state before dropping his first. He finished 4-2 and was a win away from playing for fifth place. Led by Nelson, the Eagles had another strong showing as a team, tying for eighth in the final standings.
He was joined at state by Jacobs' top doubles teams of Justin Cunningham and Jed Sia and Justin Brzeski and August Nelson, his younger brother.
For his standout performance, Thomas Nelson was voted 2022 Northwest Herald Boys Tennis Player of the Year, as selected by the sports staff with input from local coaches. Nelson, who will play at NCAA Division I Marquette, also won the award last season.
Crystal Lake South senior Jackson Schuetzle, who played the season with a stress fracture in his back, also was strongly considered. Schuetzle lost to Nelson in the FVC No. 1 singles championship and had the area's best state finish in 1A.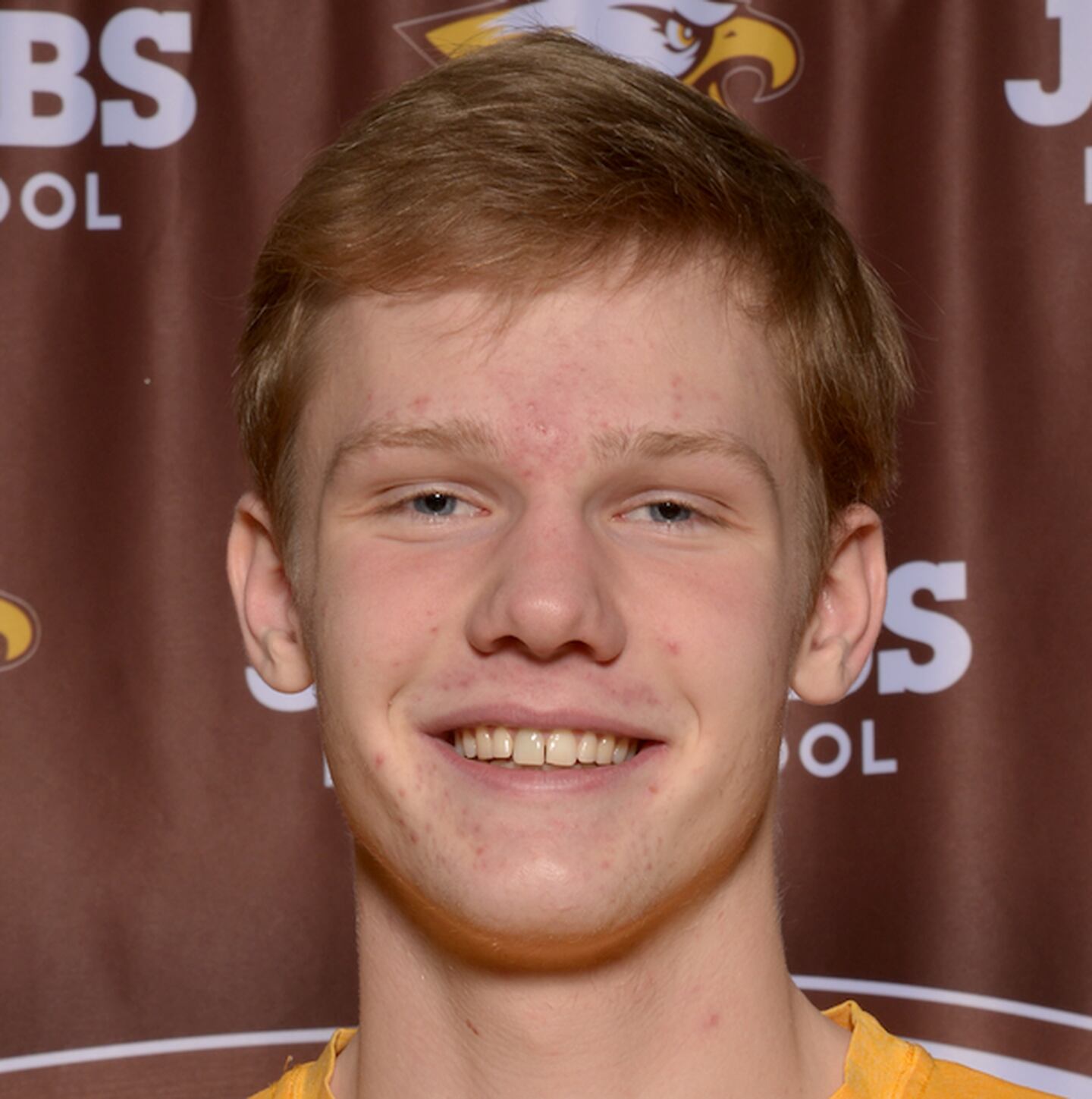 Nelson, who ended his high school career with a 113-26 record, stepped off the court and paused his summer training to talk to the Northwest Herald about his time at Jacobs, what he's looking forward to the most in college, "Frosty the Snowman" and more.
What will you remember most about this season?
Nelson: My teammates and coaches. I think Jacobs is a great program. I'm definitely going to remember how they all supported me and everything.
What was an adjustment or change you made this year?
Nelson: I had to make a lot of adjustments. I got sick right before state, so I had to change my game to not run around as much. Toward the beginning of the season, I changed my serve a little bit to make it go in more.
What's the most memorable match you had this season?
Nelson: Probably the match I played [New Trier's] Matthew Plunkett. I lost the first set, came back and won the second, and in the third he had four or five break points, and I held on to all of them. That was definitely memorable.
What do you have planned for summer?
Nelson: Training. That's about it, really. Lots of time on court. I'm looking forward to college, but I want to be in the best shape I can be going into college. So just a lot of work, probably more work than I put in during the season because I have time.
Do you have any hidden talents?
Nelson: I can change the smoke detector in my house without a ladder.
Who is your funniest teammate?
Nelson: Justin Brzeski. He played the whole season with a torn labrum and still won the majority of the matches.
If you didn't play tennis what sport would you play?
Nelson: Volleyball. Everyone thinks basketball, but I don't enjoy playing it that much. Volleyball is cool.
What was it like having your brother on the team?
Nelson: It was annoying because I had to [drive him] to practice everyday. But he would remind me of when we had matches and stuff. He was more organized than I was.
Who's your favorite athlete to watch?
Nelson: Steph Curry. He's an animal.
What's you dream job?
Nelson: I would love to be able to play tennis and make money, but only 100 people in the world are able to do that. I'll probably teach tennis. I don't see myself doing a desk job or anything.
What's it like playing at state?
Nelson: Very, very exciting. We all earned our way on to the courts. The energy is really fun, your whole team is there. It's one of my favorite places to play tennis.
Is there anyone you style your game after?
Nelson: Not on purpose, but I play a lot like [German tennis player Alexander] Zverev. I don't try and play like him, but I just do.
Do you have any rituals or superstitions?
Nelson: I have a bunch, but they're very minor. If I double fault with a ball, I won't use the same one. I have to listen to the same playlist every match. There are certain shirts and hats that I can't wear anymore. There are certain clubs where I don't play well at. My mom has a bunch of weird ones. When I'm serving, she'll hold her breath because it makes it go in more.
Do you have any nicknames?
Nelson: There's a nickname that they gave me at the club I used to play at when I was younger. I walked in and my mom had put sunscreen on me and didn't rub it in. My whole face was white, so I got the nickname "Frosty," like "Frosty the Snowman," and it stuck. To this day, people still call me that.
If you could hang out with anyone in the world right now, who would it be?
Nelson: George Russell, the F1 driver.
What is your best tennis fashion advice?
Nelson: Wear black shorts, wear whatever shirt you want. Black shorts go with everything.
If tennis had walk-up music like baseball, what would be your song?
Nelson: "Pull Up" by Kendrick Lamar. I'd probably change it up as much as possible.
What are you looking forward to most about college?
Nelson: Playing with the team, competing and improving as much as I can. That's the biggest part of college for me. A lot of people go [to college] to party. I'm looking to go to college and get better. That's my big goal.