Holly Johnson was busy playing with her friends Wednesday at the Veteran Acres Park splash pad in Crystal Lake, her family among several looking to beat the heat that took hold over McHenry County this week.
Holly's mother, Samantha Johnson, said her 5-year-old daughter loves all things relating to water and especially enjoys splash pads.
"She would come on a cold, 60-degree day if I let her," Samantha Johnson, of Wonder Lake, said.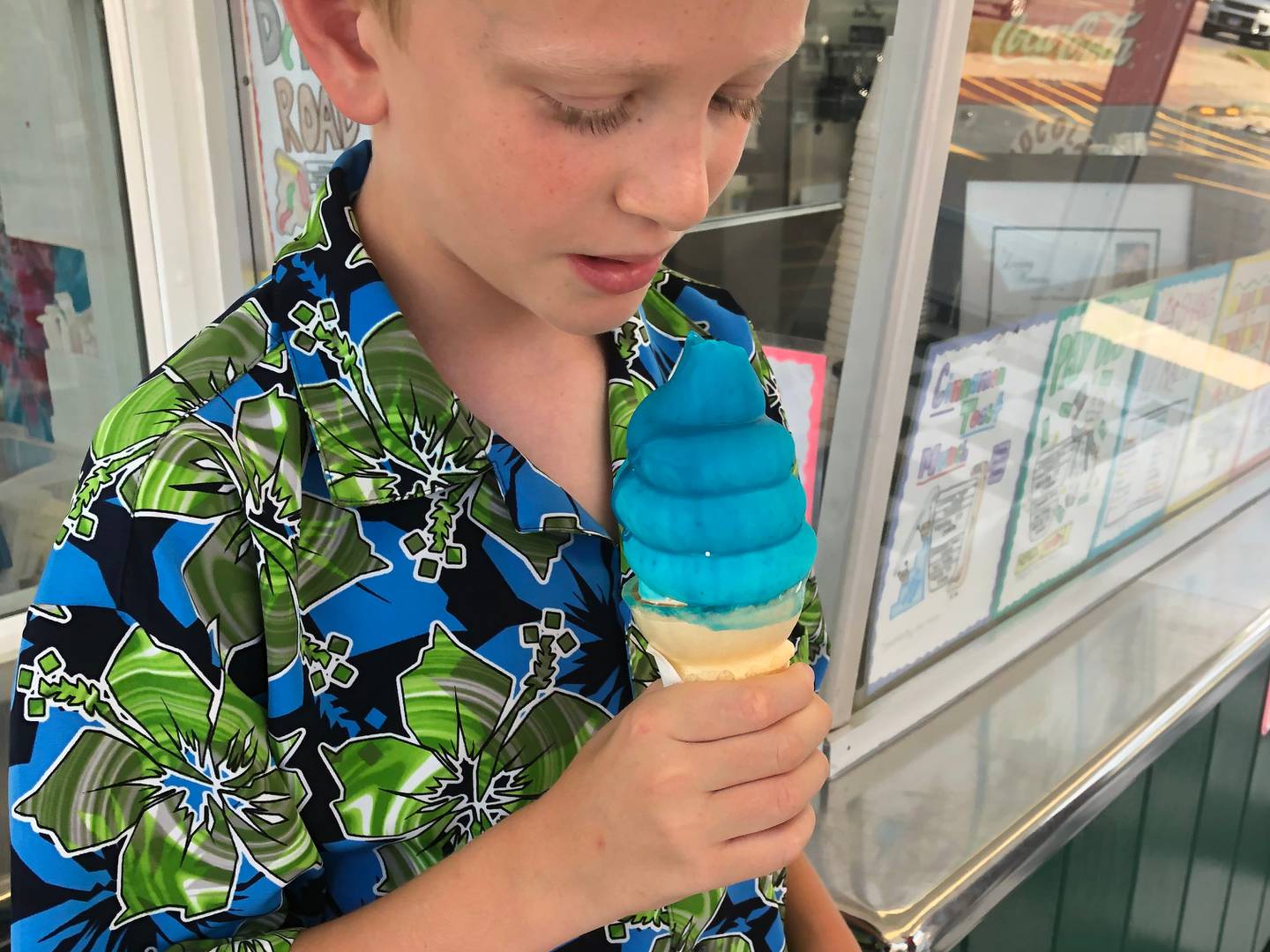 Samantha Johnson said the family was planning to be in the Schaumburg area Thursday and would check out other splash pads in that neck of the woods. Samantha added that she worries about possible harmful effects from the sun and wants to be cautious when it comes to letting her children play outside too long.
McHenry County is under an extreme heat warning that began at 11 a.m. Wednesday. The National Weather Service extended the heat warning until 8 p.m. Thursday. Temperatures hit a high of 98 degrees and a heat index of 116 in the Chicago area on Wednesday, the weather service said.
NWS Meteorologist Kevin Birk said the last time the region had two consecutive days of extreme heat warnings was July 19 and 20, 2019.
The National Weather Service posted on X, formerly known as Twitter, that the temperature recorded at O'Hare International Airport on Wednesday afternoon broke the previous record for Aug. 23 that was set in 1947.
[2:25 PM CDT Wednesday, August 23]

O'Hare Airport has reached a temperature of 98°F. This breaks Chicago's previous daily high temperature record for August 23rd of 97°F, which was established in 1947. #ilwx

— NWS Chicago (@NWSChicago) August 23, 2023
Birk added a cold front is expected to move into the area later Thursday.
"It looks like we go into cooler, much more pleasant weather for the weekend," Birk said.
Fort McHenry at Whispering Oaks Park in McHenry had little activity on Wednesday. Nobody was climbing the playground's stairs and ladders, swinging from the swings or sliding down the slides.
A handful of families were at the city's nearby splash pad that opened late last year.
"We've been visiting a lot of splash pads," Tess Graf of Lakemoor said, adding her family visits about one or two per week. "They're great for the community."
However, her son Grayson Graf, 5, preferred swimming pools to splash pads because "I can swim under." Unfortunately for Grayson, many area pools are now closed for the season.
Despite the pools being closed, Grayson enjoys playing on the playground and running through the splash pad at Fort McHenry.
Alhough the heat index already had climbed into the triple digits when the Graf family arrived at the splash pad, they weren't deterred.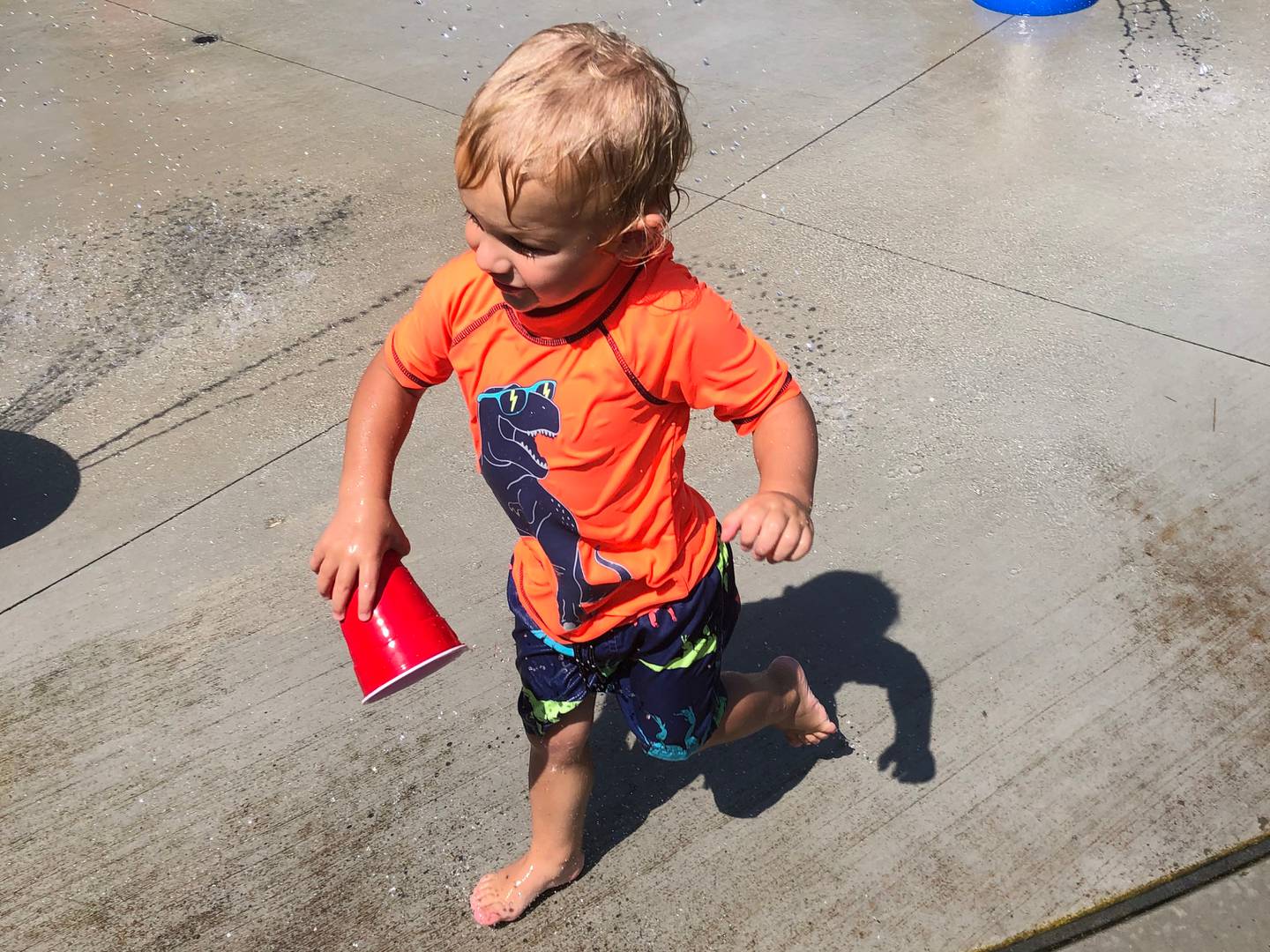 "I don't mind the heat," Tess Graf, Grayson's mom, said. "I'm one of those weirdos."
Holly Johnson and Grayson Graf were hoping to eat some ice cream later Wednesday. Holly Johnson said her favorite flavor was vanilla and Grayson Graf said his favorite flavor was neapolitan.
For those who shared similar feelings about cold treats as the two youngsters did, many turned to ice cream to cool off.
The Freeze in Crystal Lake, for example, had swarms of people buying ice cream, despite the restaurant announcing on its Facebook page Tuesday that the kitchen would be closed Wednesday and Thursday because of the heat.
"If it's too hot, it can be a problem," owner Dianna O'Connor said, adding that she has never closed the kitchen in the restaurant's 25 years of business. "If we hit the 100-degree mark, we'll close."
She said the reception to the Facebook post has been positive.
"[Customers] are understanding and compassionate to the employees," O'Connor said.