Over the past six years, Scott Uglinica of Volo, with a 1928 Ford Model Popcorn Wagon in tow, has raised thousands of dollars to help children in need in McHenry and Lake counties.
Uglinica acquired the popcorn wagon from his boss, Jim Seckelmann, owner of the Mulch Center in Volo.
Seckelmann told him, "Do what you want with it," Uglinica said.
So, when not working as a production supervisor at the center, Uglinica, who also is a Shriner with Medinah Shriners in Addison and married father of four, travels with the popcorn wagon to festivals, golf outings and other events throughout McHenry and Lake counties. He sells freshly popped popcorn for $3 a bag (or whatever someone wants to donate).
"My rule of thumb is I don't care what we are raising money for. The only caveat is it has to be for children and there has to be a need," Uglinica said.
Seckelmann, who owns the Mulch Center, spends about $50 for each event buying popcorn kernels, salt and coconut canola oil. Each event makes a few hundred dollars and every last cent earned – between $10,000 and $15,000 over the last six years – goes to initiatives that support homeless children and other children in need.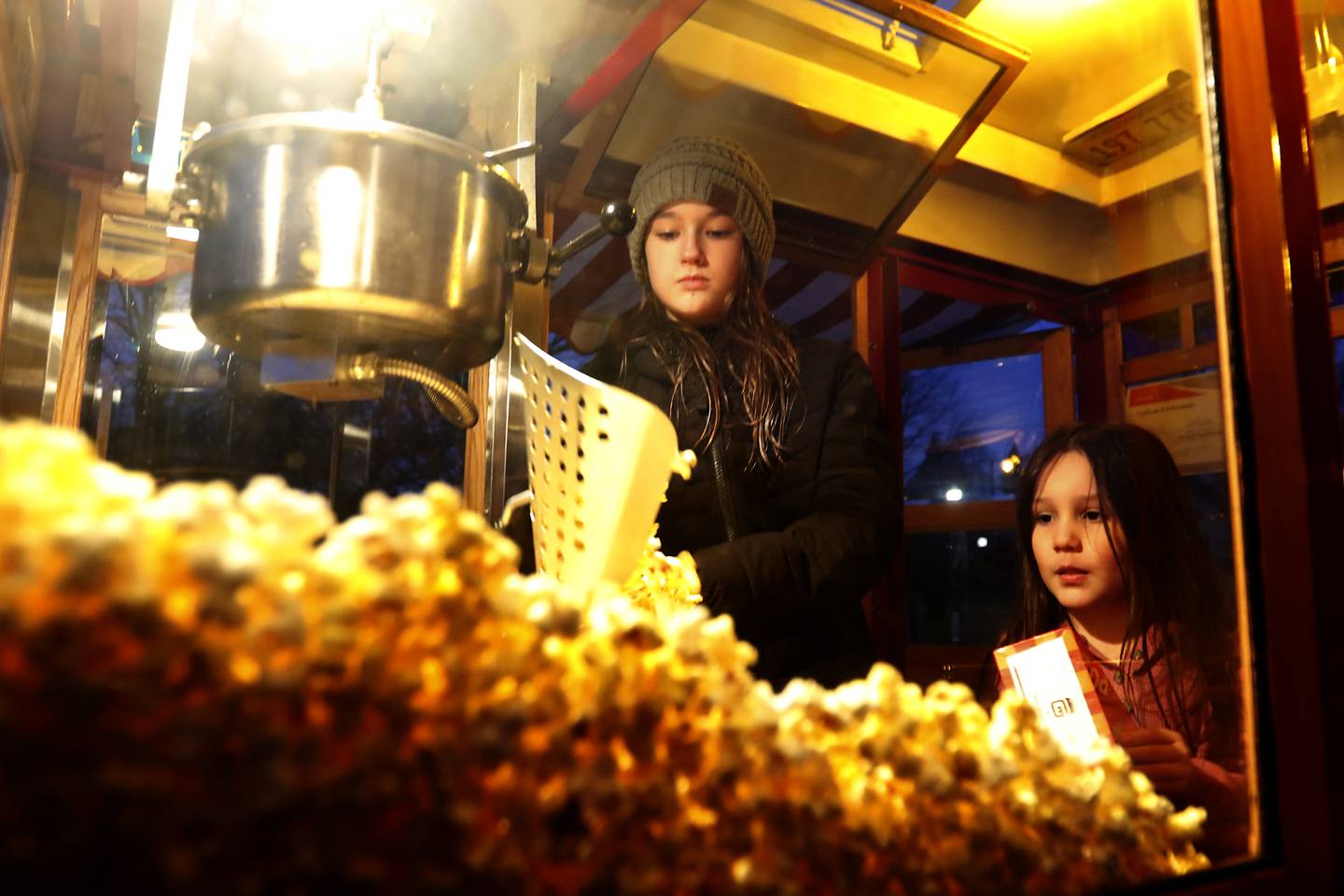 Seckelmann hired a craftsman and his assistant from Wisconsin about 10 years ago to replicate an antique popcorn maker, he said in a text message.
"This handbuilt, one-of-a-kind unit was placed on a 1928 Ford truck," Seckelmann said. "It was our desire to help support the community. I have always been a big fan of popcorn, and now it's my pleasure to give it away."
More than 10,000 bags of popcorn have been served and he looks forward to giving away many more and continuing to support communities.
"Kids have always been important to me," Uglinica said. "They are just innocent. They can't really help themselves, and kids are our future."
Between Oct. 1, 2020, and Sept. 30, 2022, out of the 433 homeless clients served by McHenry County, 106 were 18 years or younger, said Joe Davis, the administrator and planning consultant for Homeless Management Information System for McHenry County.
About 98% of the time these children are homeless with their families, said Hans Mach, community development administrator for McHenry County.
However, the numbers Davis provided do not include what Mach referred to as "doubled-up" clients. Those are children who may not have a home of their own and are living with other families.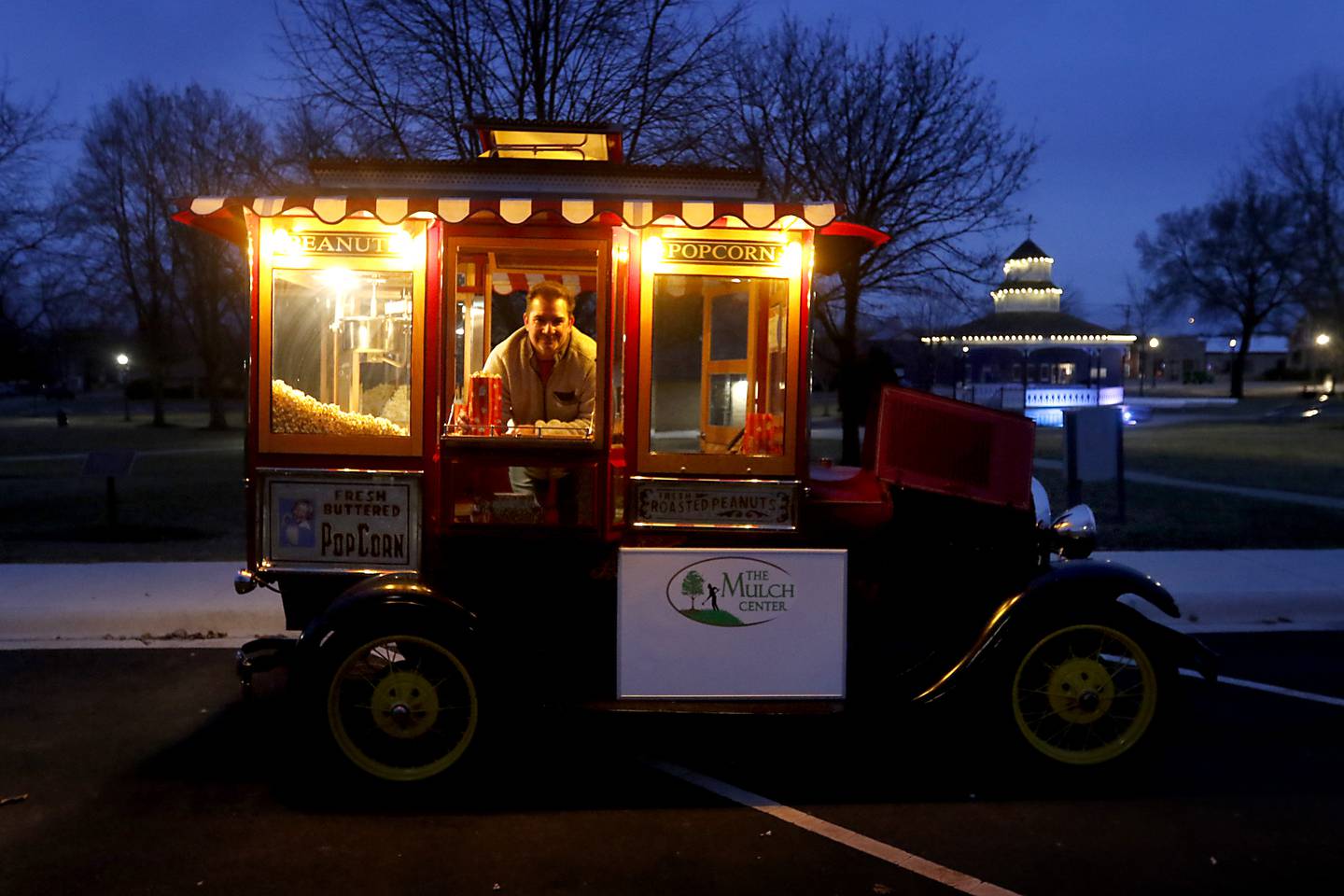 Uglinica sells popcorn at about 30 events a year. He recently sold popcorn at the downtown Richmond Cocoa Walk and all the money he raised through popcorn sales helped to pay for holiday meals for about 40 families.
He also raises funds at events hosted by police departments, sheriff's offices, local chambers of commerce and masonic lodges.
The next event scheduled for the popcorn wagon will be on Feb. 25 at the Lake County Craft Beer Festival at the county fairgrounds in Grayslake.
"All that money goes to the community from the community," he said of his "grassroots" efforts. "From their hand to my hand right to wherever it needs to go."
Frank Heabler, head worship master at the McHenry Masonic Lodge, said Uglinica is "a very involved person."
"We appreciate the time and effort he spends with bringing the popcorn wagon," Heabler said. "It attracts people, and kids love the wagon. When we benefit, we let other people benefit. [Uglinica] is all about helping the communities."
Though each event raises just a few hundred dollars at a time, Uglinica said the greater value is in making connections and raising awareness of the needs in local communities.
Therese Matthys, who is the executive director of Chain O' Lake's Area Chamber of Commerce and president of the Wonder Lake Community Club, has invited Uglinica to sell popcorn at various events.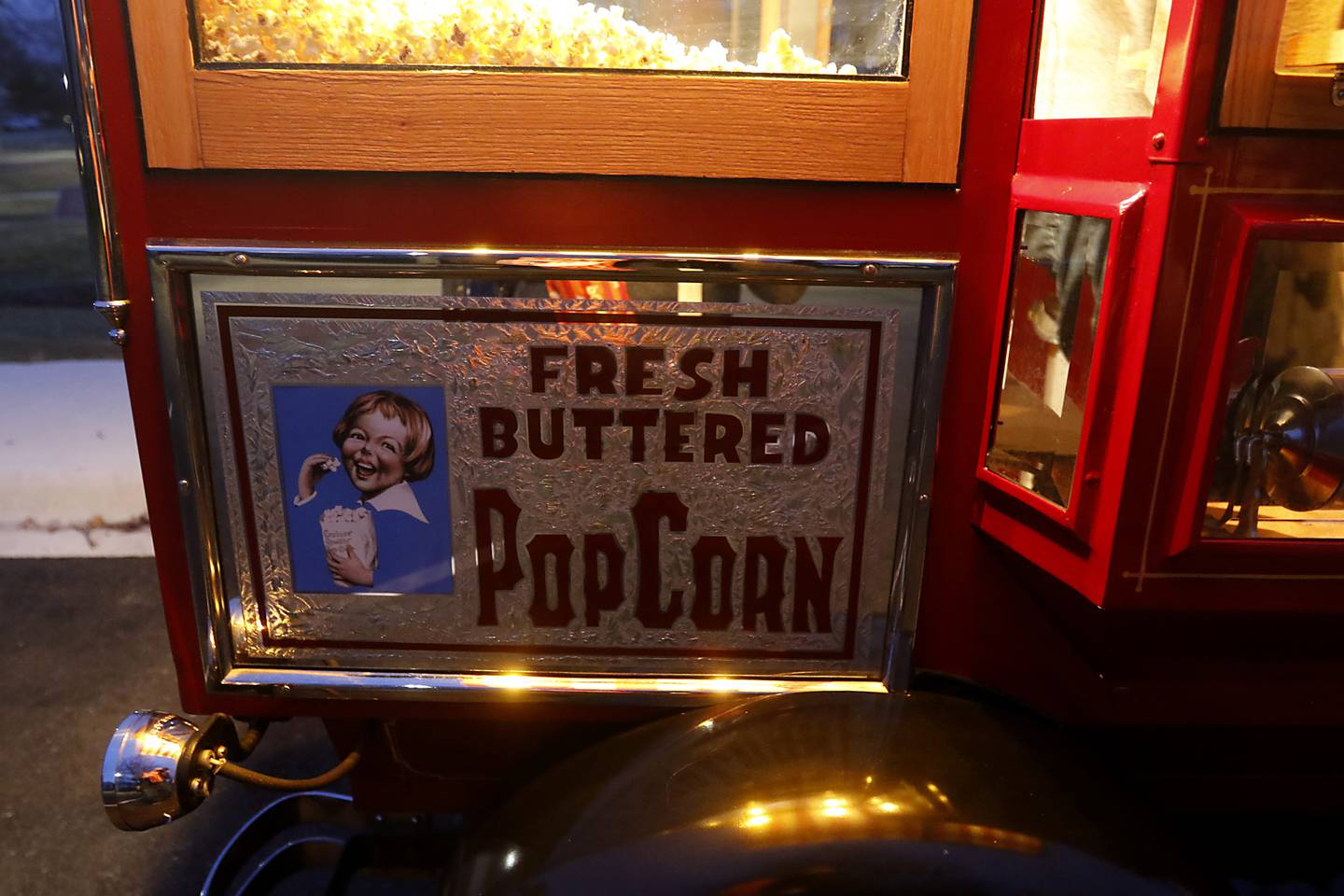 "He has a huge heart," Matthys said. "He is creating a huge amount of awareness of the homeless children [in Lake and McHenry counties]."
She said many are not aware that there is homelessness in their communities.
"The more we are aware of the need in our local communities the more people will step up," Matthys said. "All you have to do is ask [for donations], and it is amazing. You just tell people 'here is what we are raising money for.' "
Uglinica, who often brings his daughters along to help sell popcorn, said the popcorn wagon also is about "making people happy."
His good works are not lost on his daughters either.
"I like it," said his daughter Reese, 10, whose twin sister, Riley and older sister, Amelia, 16, often help sell popcorn at the events. "He helps people."
Reese said that she sees her dad out selling popcorn after his regular job. Sometimes, when her dad sees someone wants popcorn but may not have any money he gives it away. She said watching her dad inspires her to one day raise money for children.
"I would like go to the hospital and tell everybody, 'I'm going to have a charity here and help the kids,' " she said.
Amelia said she likes helping her dad at the fairs and other events.
"It's really nice being a part of being able to help other people in my community and around me, especially with my dad because it is like a family impact. It inspires me to help people," Amelia said.
Uglinica, who hopes to one day to start a foundation specifically to raise money to help homeless children, said he knows he is not raising a lot of money, but every bit helps and potentially could encourage others to do the same.
"It is not going to go very far," he said. "It is like putting out a forest fire with a squirt gun. If we had a billion of those squirt guns, we are going to put that fire out."