A 183,000-square-foot Amazon delivery station got a thumbs-up from Crystal Lake's City Council members, after getting a unanimous positive recommendation from the city's Planning and Zoning Commission.
Council members had some questions about the traffic the new development would add, but were generally enthusiastic about the project, approving the delivery station unanimously at Tuesday's City Council meeting.
"I look forward to having you come to town," council member Ellen Brady told developers. "Amazon has truly revolutionized the way we shop, especially in a pandemic."
Seefried Properties is developing the property, with Amazon to be the tenant, city staff has said.
Developers want to start construction in the late spring or early summer 2022, and are planning on finishing the building a year later, said David Riefe of Seefried Properties.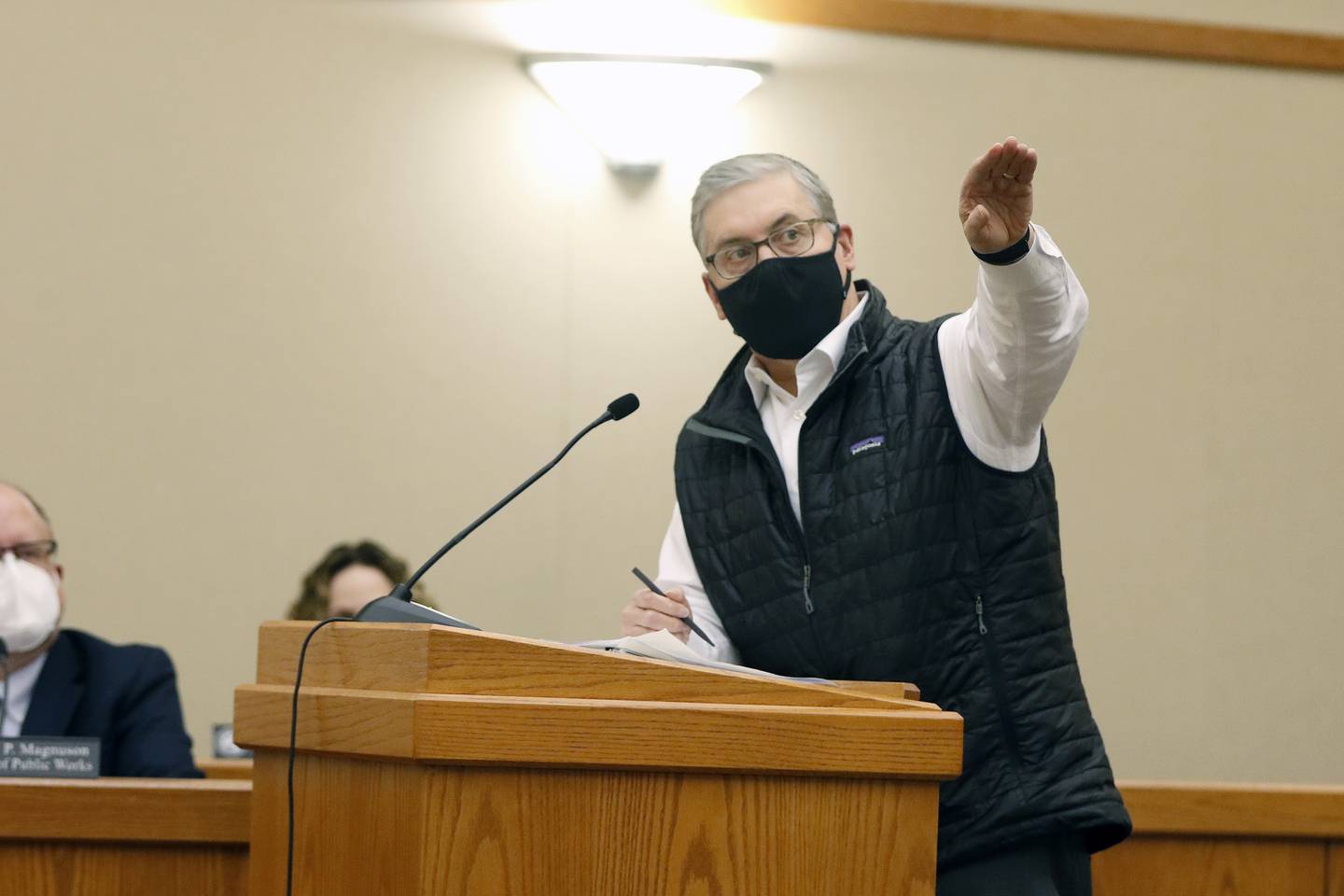 The site at 275 S. Main St. is north of the Crystal Lake Business Center and ties into Exchange Drive, adjacent to several other industrial properties.
Amazon delivery stations are the last stop in the company's distribution process for packages before they are taken to people's homes or businesses, Community Development Director Katie Cowlin has said. Packages would be sorted in the facility, then loaded onto vans to be taken to consumers.
Traffic at the delivery station is not expected during peak rush hours, Public Works Director Mike Magnuson said, citing a study completed by a city-hired consultant.
Delivery vans would leave the property once a day between 10 a.m. to 11 a.m. before coming back from 7:30 to 8:30 p.m, Magnuson said.
Most of the vehicles, as currently planned, will travel to the property by going through Exchange Drive and Route 14. Some will also use Congress Parkway, Main Street or Pingree Road, according to city documents.
A 12.5% increase in the average volume of traffic is expected at the Exchange Drive and Congress Parkway intersection, according to the traffic study.
Several suggestions were included in the traffic study to address this, including to have developers contribute 12.5% of the cost, or $80,000, for a roundabout at that intersection. Other recommendations include the dedication of a right-of-way on Main Street, the construction of a sidewalk on both sides of Exchange Drive and various upgrades to minor legs, side streets and the Commonwealth Drive intersection.
A delivery station of this size is much smaller than Amazon's fulfillment center facilities, one of which is set to come to Huntley.
The Crystal Lake facility will sit on 63 acres of land. While 42 acres fell in unincorporated McHenry County, as part of its approval Tuesday, the City Council also voted to annex that acreage into city limits. Now, the annexation just has to be filed with the McHenry County Clerk's Office, Cowlin said.
Developers are not asking for any financial incentives or fee waivers from Crystal Lake, Cowlin said.
An estimated 500 jobs are expected to be created by the Amazon delivery station, made up of 199 associates working in the facility, 21 line-haul truck drivers, 230 delivery drivers and 60 tenant flex route drivers. Starting pay would be $18 to 22 an hour.
"I'm excited to have Amazon be a part of our community," council member Mandy Montford said. "It will be beneficial in terms of creating jobs, tax revenue, and then [there are] secondary benefits, like hopefully hiring area landscapers, contractors."
In light of a tornado that killed six people at an Amazon facility in Edwardsville, Crystal Lake resident Erik Kountz, during public comment, said he was in favor of the Amazon warehouse, but asked that the delivery station be amply fortified for storms and have shelter space.
The city adopted the International Building Code, which requires this kind of building to withstand 107-mph winds, Cowlin said in response.
However, she said, warehouses are not required by the state to have structures or shelters in place in case of tornadoes.