Huntley Park District Recreation Director Scott Crowe is ready to start making his mark in the Huntley community next month when he takes over as the new executive director of the park district.
Following a 13-year career at the Gurnee Park District, Crowe took the recreation director job in Huntley in 2018 and will now take over for Thom Palmer, the current executive director, who is retiring in December.
"Being a resident in Huntley already, I kind of knew of Thom [Palmer] and that he would be retiring in a few years and rolled the dice and moved over here," Crowe said.
Crowe will take the helm Dec. 20 and said he has big shoes to fill.
"Thom has done a good job getting me opportunities to learn what he's doing at his level to prepare me for the next step," Crowe said.
Palmer was the first executive director of the Huntley Park District when he took the job 23 years ago.
"Looking back on the many cornfields that are now beautiful subdivisions and to have had the opportunity to develop the neighborhood parks for each one was very satisfying," Palmer said in a news release. "Not every park district director gets the opportunity to be part of such a fast-growing community, a community that worked together to provide the highest quality of life possible."
Under Palmer's tenure, the Huntley Park District built or purchased several properties that are now a staple in the Huntley community, including the Pinecrest Golf Course, REC Center, Stingray Bay Aquatic Center, and Tomaso Sports Complex.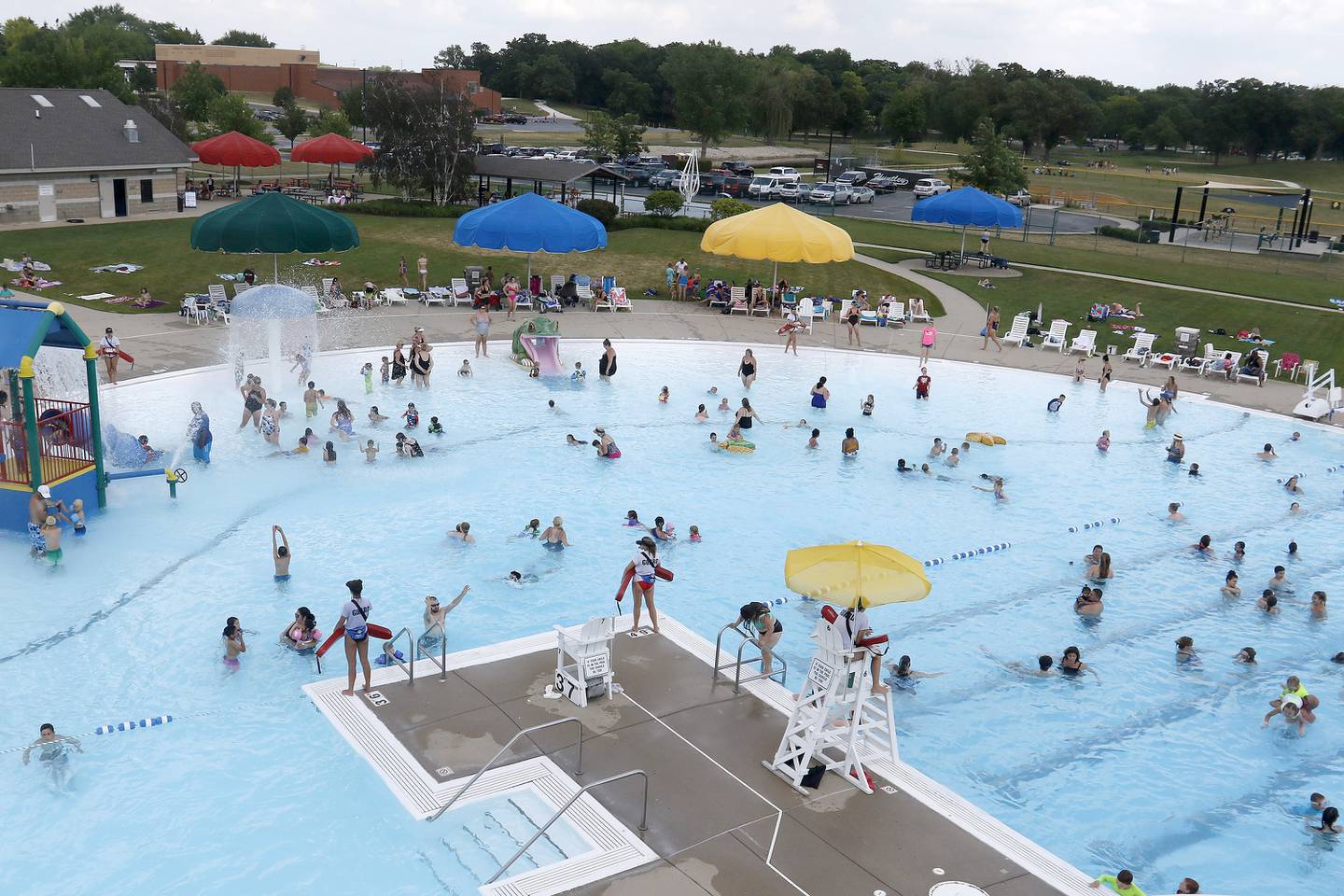 Crowe, who graduated from Western Illinois University with a degree in recreation, said he plans to continue extending the reach of park district services to Huntley residents.
"We'll continue to keep abreast of all the pop icon stuff that we can translate into programing and fun for the community," Crowe said.
Community input will be a large part of how Crowe approaches the park district's growth, he said. The park district will soon be developing a strategic plan and he said wants residents to weigh in on future parks and activities in Huntley.
"What I want is to get that information from residents to see what they want and need from the park district and take it from there," he said. "We've been able to do that in certain areas – really increase the quality of what we're offering and more bang for the buck for what we're offering."
Crowe said Huntley has a lot of potential for new opportunities. Big events like the haunted trail in the fall, along with future opportunities in theater and youth sports are a priority, Crowe said.
Enrollment in sports programs is at an all-time high, Crowe said.
"I'm excited to see some of these new things get off the ground," he said. "With the pandemic, it was really encouraging for parents to sign their kids up for any activity."
Much of the change at the park district under Crowe will happen behind the scenes, but residents could see more noticeable changes after gathering thoughts from the public and developing the strategic plan, he said. This includes playground updates, which, Crowe said, will begin happening over the next decade as many reach the end of their lifetime.