When Veronica Kubiak witnessed her boyfriend overdosing on heroin and fentanyl, she administered CPR and naloxone in an attempt to reverse the overdose and told her sister to call 911, the woman's attorney said.
Despite her efforts, Kubiak faces felony charges tied to the death of 26-year-old Barry Harkins Jr., who died on June 9, 2019.
Kubiak of Crystal Lake was one of 15 people charged by the McHenry County State's Attorney's Office with drug-induced homicide in 2019.
The woman's attorney recently sought to have the charges dismissed in light of an amendment to the state's Good Samaritan laws. Those rules previously granted limited immunity against drug possession charges if the person in question sought medical attention for another in the event of an overdose. That law was expanded in April to also include protections against drug-induced homicide charges.
Prosecutors, however, have said the law doesn't work retroactively, and in October, a McHenry County judge denied Kubiak's request.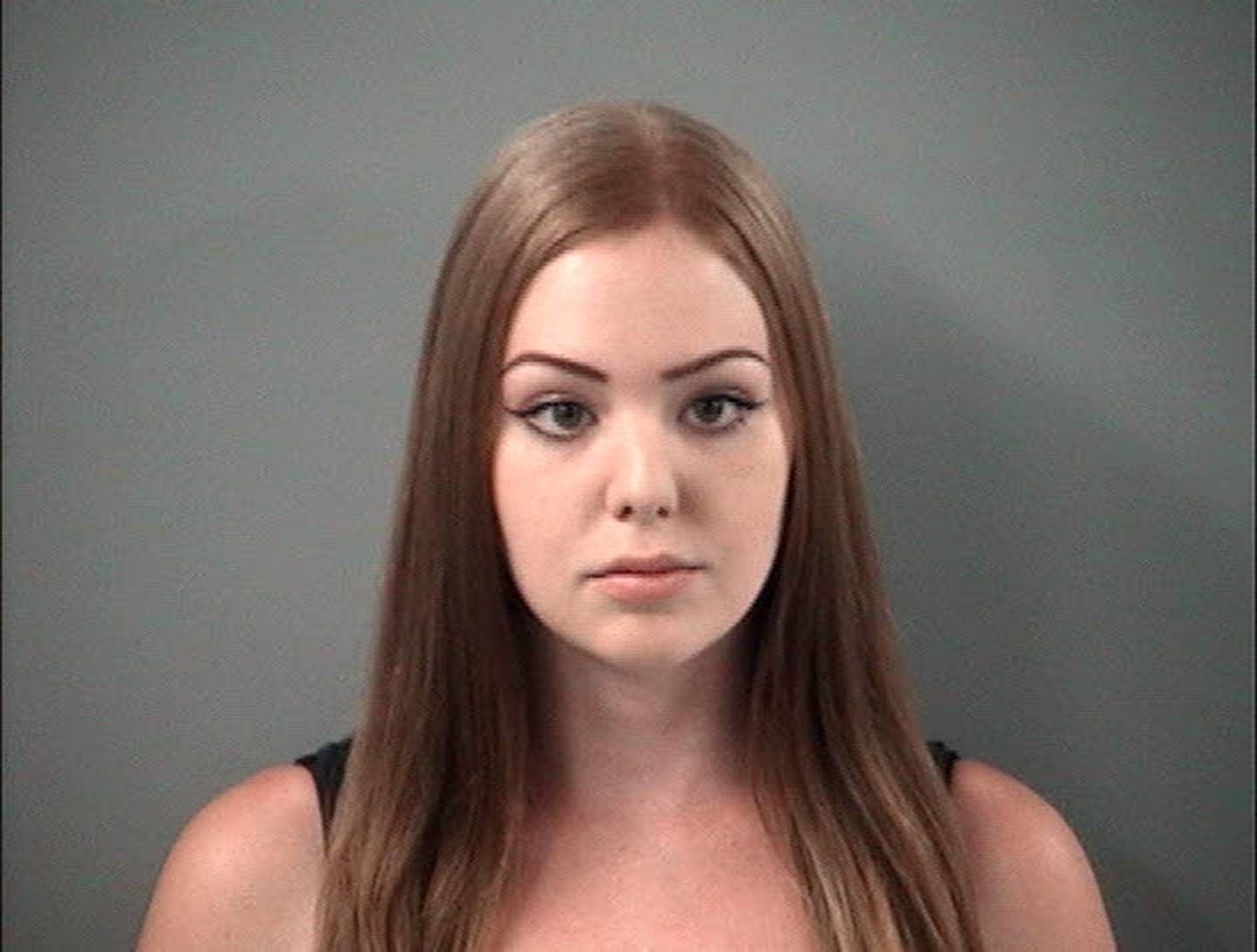 "When Veronica Kubiak noticed Barry Harkins unresponsive, she did administer CPR by herself," the woman's attorney, Ernest Blomquist, wrote in an Oct. 4 court filing. "She urgently then went to her car to obtain Narcan with which to attempt to revive him."
When Kubiak returned from her car, she told her sister to call 911, and Kubiak tried to revive Harkins, Blomquist wrote.
The attorney did not respond to phone calls seeking comment.
Kubiak was arrested on July 26, 2019, on drug-induced homicide charges, alleging that she played a role in the drug exchange. Kubiak has pleaded not guilty to each of the three counts, and her case is scheduled for a trial-by-judge set to begin on Nov. 22.
Although the expanded good Samaritan laws haven't worked in Kubiak's favor, they could apply in future cases where evidence is acquired as the result of a person seeking medical assistance.
McHenry County State's Attorney Patrick Kenneally doesn't expect the change to have a significant impact on the county's drug-induced homicide caseload, however.
"The inconvenient fact is that it's very rare during an overdose event for accomplices or co-users to actually call police or call for help," Kenneally said.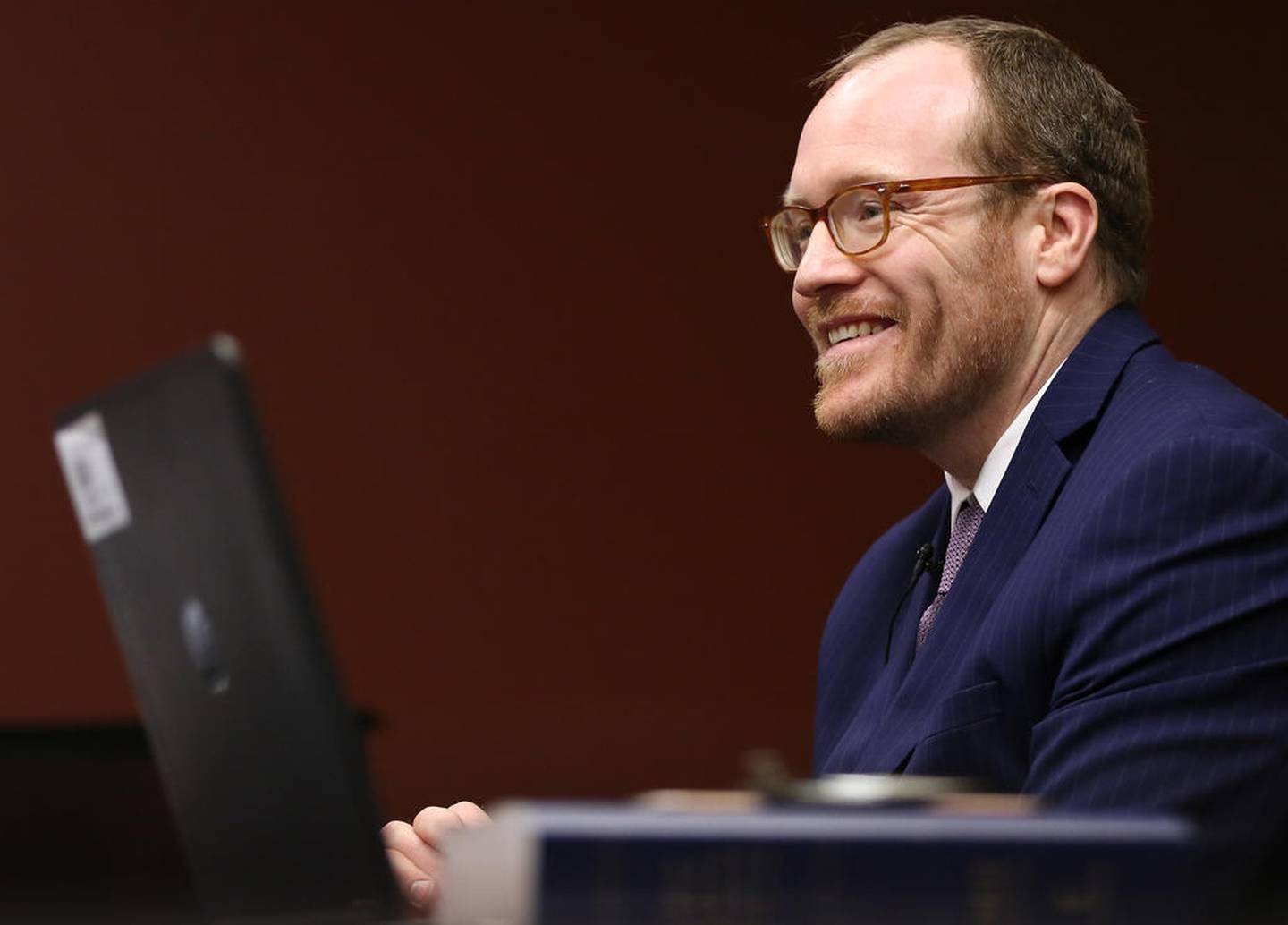 Proponents of expanded good Samaritan laws have argued that fear of police is chief among the reasons discouraging witnesses from calling 911 during an overdose.
State Rep. Suzanne Ness, D-Crystal Lake, who voted in favor of the amendment, said if the added immunity saves even one life, it will have been worth it.
"The hope of this is it's one way to save lives by making a pathway for people to report without themselves getting into trouble because ultimately you want to help people with their addiction issues," Ness said.
An estimated 100,036 people died of drug overdoses in the 12 months between April 2020 and April 2021, according to data released Wednesday by the National Center for Health Statistics.
The estimate represents a 28.5% increase nationwide during the period where Americans were largely subjected to stay-at-home orders as a result of the COVID-19 pandemic.
In Illinois, overdoses deaths were estimated to be up by 12.6%, according to the National Center for Health Statistics.
Kenneally has touted his office's prosecution of drug-induced homicide cases as a success, linking them, in part, to reduced overdose deaths countywide.
Kenneally said most people faced with that situation "are maybe not even aware of the Good Samaritan law in the first place." Those who are aren't likely to weigh potential sentencing ranges of a drug-induced homicide conviction or another offense in a moment of crisis, he said.
"I just don't think that their thinking is that fine-grained," Kenneally said.
So far this year, 33 overdose deaths have been confirmed in McHenry County, according to the McHenry County Coroner's Office. Ten years ago, 21 overdose deaths took place before spiking with 78 confirmed fatalities in 2017. Those numbers later declined, despite a rise in overdose deaths during the pandemic, with 51 fatal overdoses countywide for all of 2020, according to the coroner's office.
The number of drug-induced homicide prosecutions in McHenry County also is on the rise.
The local state's attorney's office has charged 164 people with drug-induced homicide since the county's first case of its kind in 2003.
"I think our approach has clearly been successful and has clearly saved lives," Kenneally said.
The largest number of those cases (19) were filed in 2020. Eight people have been charged with drug-induced homicide so far this year in McHenry County.
The rise of opioid deaths nationwide can be described in three waves, according to the U.S. Centers for Disease Control and Prevention. The first wave began in the 1990s with increased prescribing of opioids. A second wave began in 2010, with rapid increases in overdose deaths involving heroin, and the third wave began in 2013. The most recent wave is marked by a significant increase in overdose deaths involving synthetic opioids, particularly those involving illicitly manufactured fentanyl, according to the CDC.
In McHenry County, most drugs are distributed by other drug-users, Kenneally said.
"I don't think that absolves them or any type of responsibility."