The McHenry City Council granted preliminary approval Monday of a 54-unit housing redevelopment at the intersection of Mill Street and Crystal Lake Road, with most of the homes reserved for tenants making less than the McHenry County area median income.
The approval to convert 812 N. Mill St. from its current use as office and warehouse space into residential structures came in a split 4-2 vote.
Both no votes were cast by 6th Ward Alderman Patrick Devine and 2nd Alderman Andy Glab, and 3rd Ward Alderman Frank McClatchey was absent.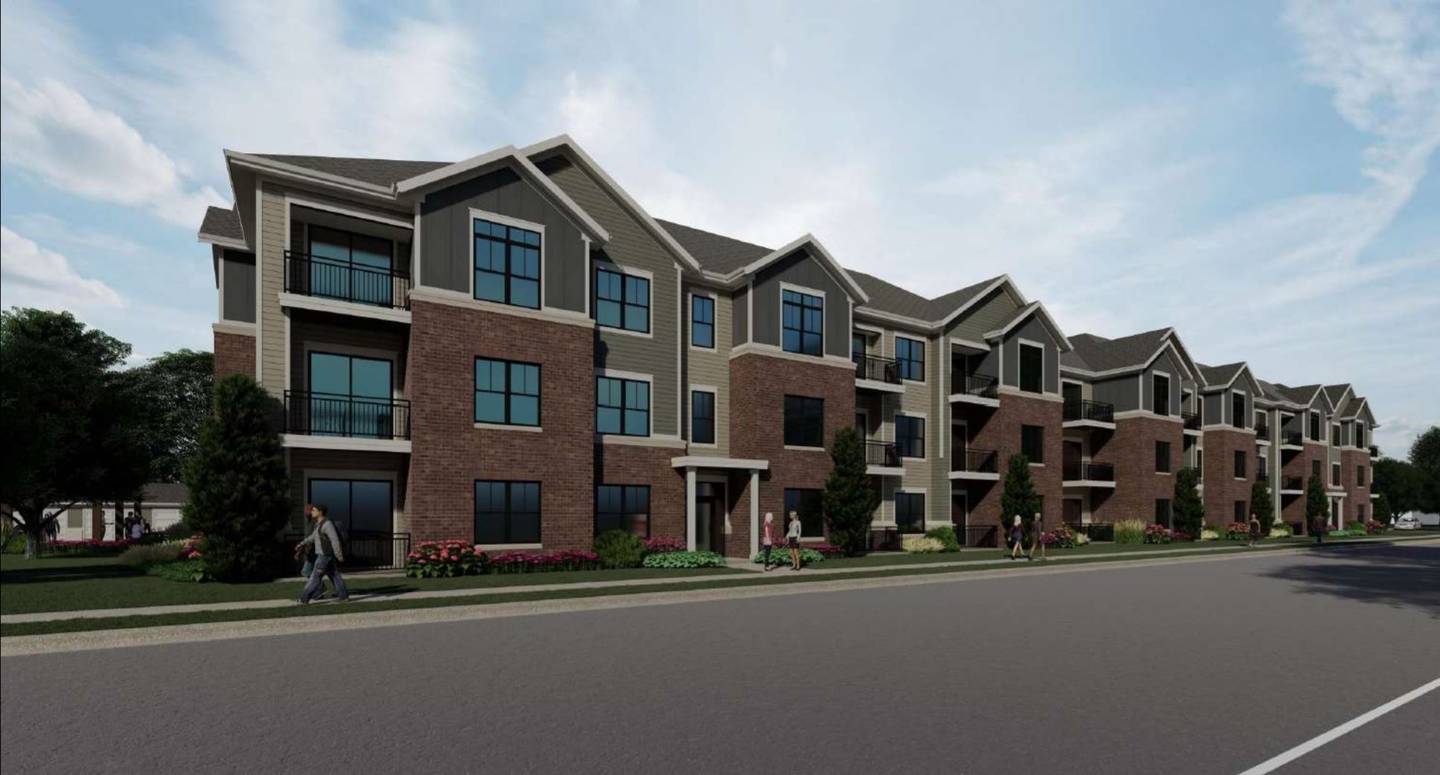 A handful of residents of the neighboring single-family housing subdivision to the south of the property expressed worry about the additional housing bringing too much vehicle traffic moving too fast on Crestwood Drive.
"I would love to see a way to create some barrier, some median, something in the middle of Mill Street to force people [leaving the proposed apartments] to go to Crystal Lake Road," said 7th Ward Alderwoman Sue Miller, who represents residents opposed to the project.
Wisconsin-based Northpointe Development is pursuing the development and will have to come back to the city to gain a final approval for construction to begin. The developer has to compete to obtain tax credits next year through a competitive process run by the Illinois Housing Development Authority, and if it wins them for the project, it will request McHenry officials to again give a green light.
"We can work together between now and then on this traffic thing," McHenry Community Development Director Ross Polerecky said to officials and the developer.
The developer will instruct residents with signage telling them they can only turn right out of the westernmost entrance to the proposed apartment property, toward Crystal Lake Road, in hopes the new housing draws fewer cars down Crestwood than otherwise would.
Once redeveloped, the site would consist of a newly built three-story, 46-unit apartment building, another newly built, two-story, four-unit townhome. The beige building facing Crystal Lake Road that currently exists on the site would be reused as a two-story, four-unit townhome.
The other, adjacent structure facing Crystal Lake Road on the site now would also be reused as a one-story community room building with a fitness center, leasing office and common space.
Most units will be reserved for people making between 30% and 80% of the McHenry County area median income, meaning a one-person household would face an income limit of $19,590 at the 30% mark and $52,240 at the 80% level, while a four-person household limit ranges from $27,960 to $74,560.
Rents would range from $524 for a one-bedroom unit for someone making 30% of the area median income to $1,399 for someone making 80%. Two-bedroom units would go for between $629 and $1,678, while three-bedroom unit rents would range from $727 to $1,939. Most units will be marketed towards people earning 50% to 80% of the area median income, Northpointe said.
"The proposed site has been identified as one prime for re-development into multi-family housing. Removal of industrial uses on Main Street aligns with the city's long term planning vision," Northepointe said on a city document.