With the news Wednesday the Chicago Bears were planning to buy Arlington Park racecourse in Arlington Heights, McHenry County officials expressed excitement about the possibility of the Bears building a new stadium a short distance away.
In a statement Wednesday with Arlington Heights' mayor and the property's owner, Churchill Downs, the Bears announced they signed a $197.2 million purchase agreement to buy the 326-acre site that held its final horse race last weekend. The team has a lease with the city of Chicago at Soldier Field until 2033, but could pay the city $84 million to break the lease within five years of it ending, according to ESPN.
By building a new and larger stadium, the Bears could be inviting other events besides eight weekends of NFL football to the suburbs, especially if a new stadium is indoors. Other indoor football stadiums around the country host NCAA Final Fours, college football playoff games and Super Bowls – all with potential major economic impacts for nearby suburbs.
With the racecourse property located on Route 14 – which cuts through McHenry and Cook counties – McHenry County communities also could see impacts from a Bears move.
Metra's Union Pacific-Northwest line, which runs from Harvard to downtown Chicago, stops at Arlington Park and likely could see a significant increase in ridership on game days. The agency said it's too early to talk about how Metra would respond to a new stadium, however.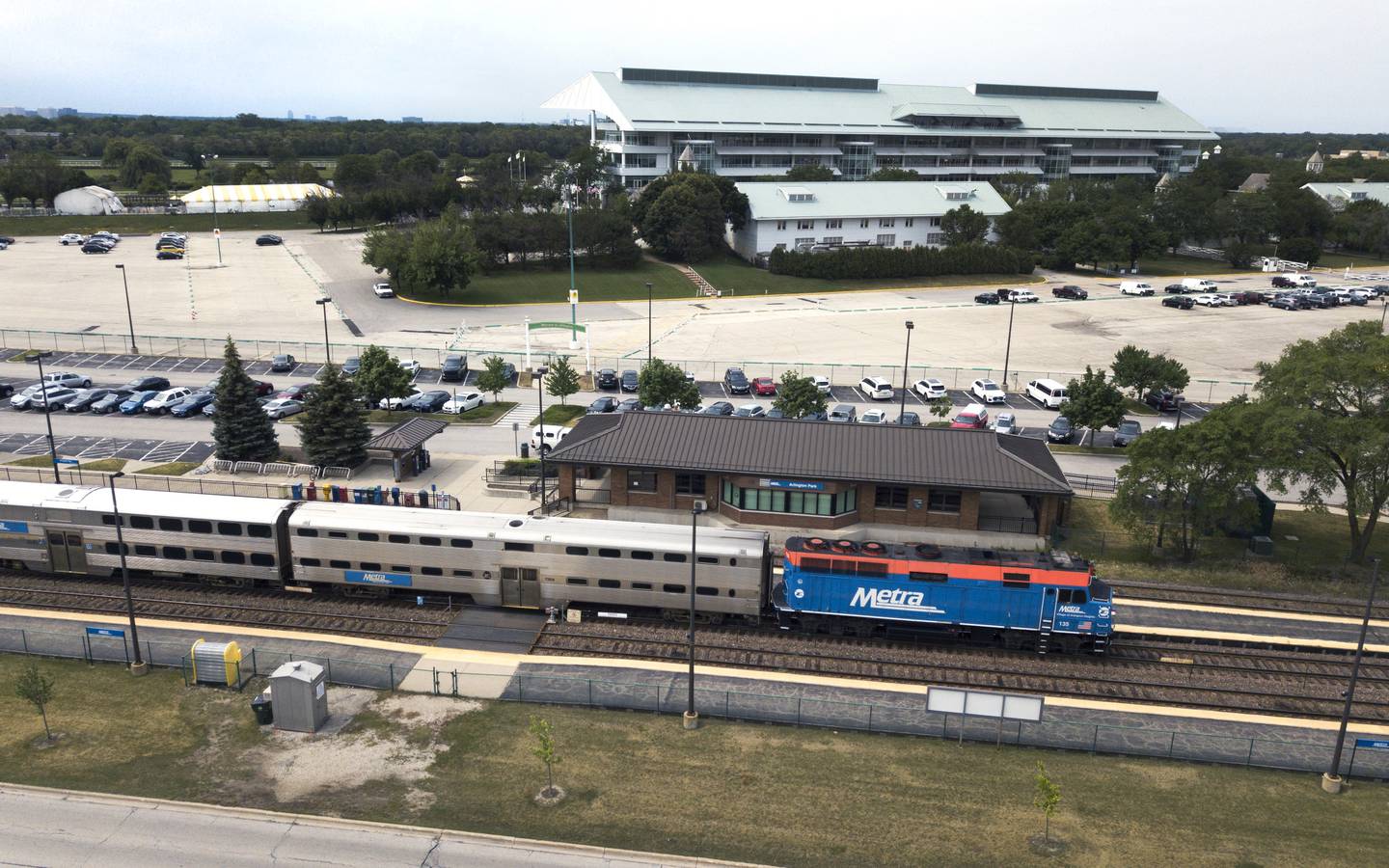 "We would welcome anything that would boost ridership and this certainly has that potential. Of course we'd probably boost service on Sundays if they moved there. There's so many factors that are unanswered right now," Metra spokesman Michael Gillis said.
Before the pandemic, Gillis said, the average Sunday ridership on the line was about 7,600 riders. He said that number is down to 1,800 now.
McHenry County Board Chairman Mike Buehler, R-Crystal Lake, said the Bears moving closer would be very convenient for McHenry County residents and "a smart business decision" by the Bears.
"It's exciting news and has potential to be exciting for McHenry County and Arlington Heights as a whole," he said.
Buehler said the county's proximity to a major event space would help make the county "attractive" to business developers, especially in the service industry. He also thinks the stadium itself addresses a need for the northwest suburbs.
"We're really kind of lacking a major concert venue out here for years so this would be great," Buehler said.
State Rep. Marty McLaughlin, a Republican who represents an area covering parts of McHenry, Kane, Lake and Cook counties northwest of Arlington Heights, echoed the hopes for a facility that could also be used as a live music venue, saying that he misses the Poplar Creek site that hosted performances before closing ahead of its 1995 demolition.
McLaughlin said he worked as a security guard at Arlington International Racecourse as a teenager decades ago, and can't imagine a better spot to take on the traffic NFL games would draw after watching the racetrack host crowds of tens of thousands of people multiple times a week.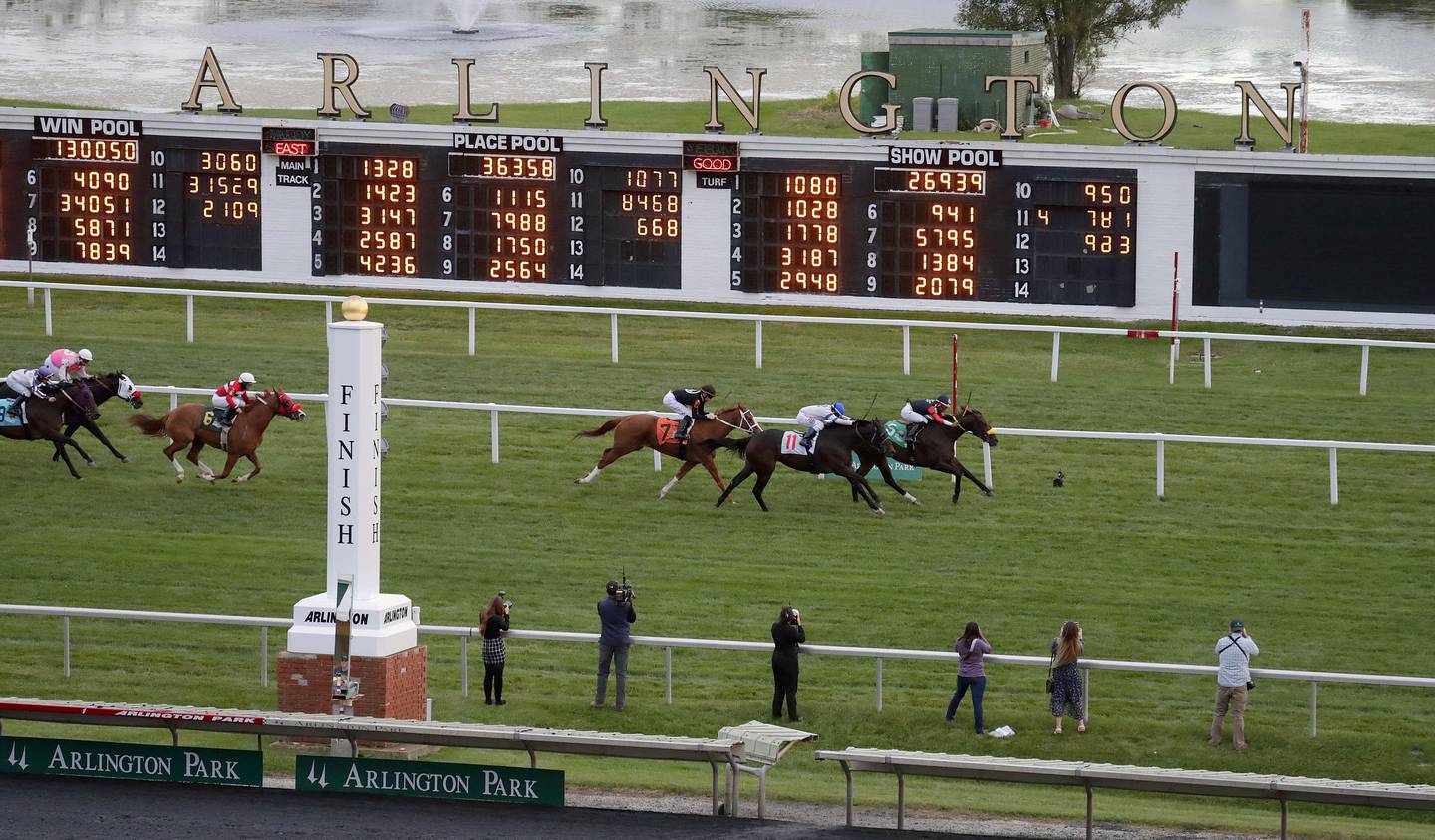 "I think you have a phenomenal location that can accommodate traffic patterns, particularly on a Sunday when you don't have commuter patterns," McLaughlin said. "It's very difficult to get in and out of Soldier Field currently. The grounds [in Arlington Heights] might lend to more of a tailgating atmosphere similar to what you see in other NFL cities."
He thinks the move, if made by the Bears, would benefit his district and the rest of the northwest suburbs, but also said, "I, however, am a bit sad that one of the country's greatest racing venues is going to be shut down."
Crystal Lake Mayor Haig Haleblian, along with Woodstock Mayor Mike Turner, said local hotels, in particular, could be given a boost on weekends of Bears home games with the stadium only 21 miles from Crystal Lake.
"Certainly having the Chicago Bears on a train line near Woodstock would be very attractive for our residents potentially. It could also create opportunity for additional visitors and hotel stays around game days," Turner said.
Haleblian said he imagines hotels in the Crystal Lake area would serve as a more affordable option than lodging in Arlington Heights, especially if a new stadium were to host a mega event like a Super Bowl.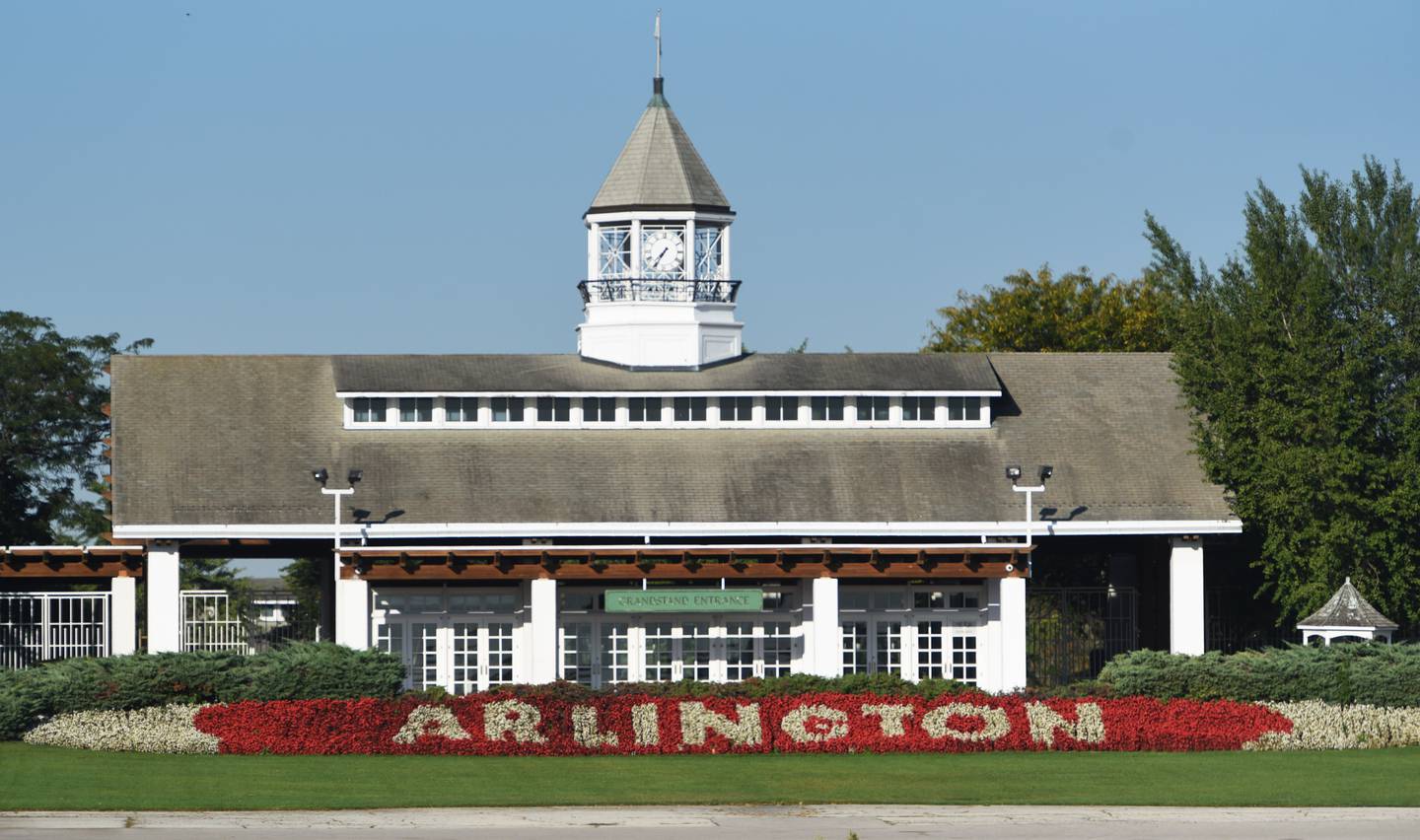 "There are more positives than negatives, with very little direct impact on the negatives," Haleblian said. "I don't think it's going to affect traffic very much, but I think it will benefit the hotels and restaurants and give Crystal Lake some exposure. If in fact it does go through, I think it's all good."
Huntley Village Manager Dave Johnson isn't sure Sunday NFL games would have much of an impact on Huntley, but said if large events like the Super Bowl or NCAA championships were held, the economic impact would reach Huntley's businesses with people traveling to the area for the event.
In announcing their intention to buy the land, Bears President and CEO Ted Phillips said, "our goal is to chart a path forward that allows our team to thrive on the field, Chicagoland to prosper from this endeavor, and the Bears organization to be ensured a strong future."
A final deal for the Bears to obtain the property could still be years away. The Daily Herald reports Churchill Downs plans to close on the property in 2022 or 2023. The Bears also could come to agreements with the city of Chicago on changes to Soldier Field and decide not to move away from Soldier Field.