Imagine graduating from high school with an associate degree for almost no cost.
That's a reality for high school students in Harvard, Woodstock and Huntley who enroll in McHenry County College's dual credit program where high school students can take college courses for college and high school credit at the same time.
The program allows high school students to enroll in college courses at MCC and receive both college and high school credit. When they finish high school, many in the program also are graduating with an associate degree and have just two years left in college. The program is almost free for high school students, who normally just have to cover the cost of textbooks.
Harvard High School junior Eric Castenada was drawn to the program because of that opportunity to earn two degrees at the same time for little cost.
"I was not expecting to save that much money," he said. "The fact the school pretty much pays for all of it, it's been a blessing on both my family and me. I live a pretty comfortable life, but we don't have thousands to spend on college."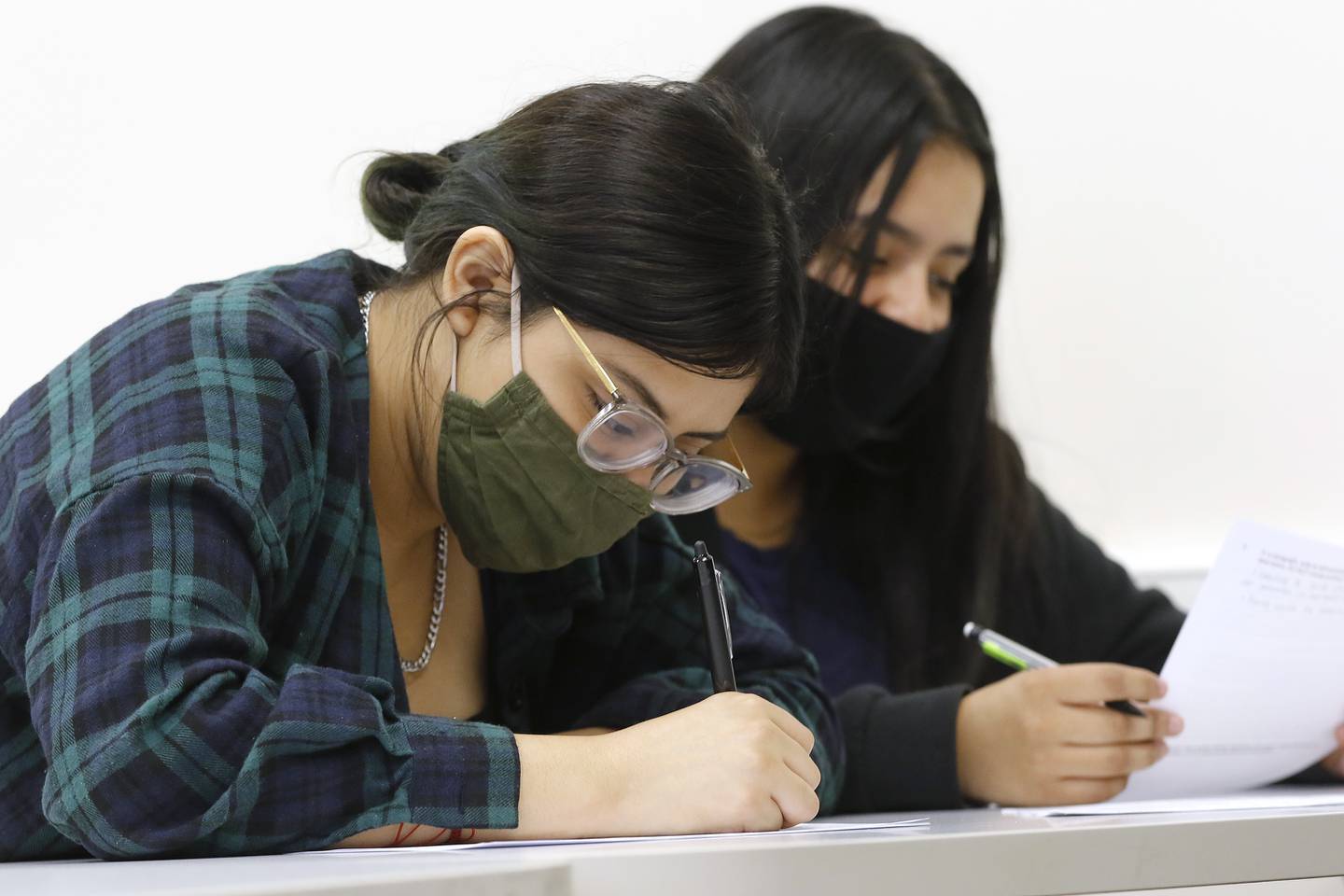 Students can choose from more than 60 classes that will help them knock out their college general education requirements before they are full-time college students, said Mike Kennedy, MCC's director of college and career readiness. Time in those classes also count as high school credit. The program is open to students at all county public high schools and students at Marian Central Catholic High School.
"It's really the college experience just being delivered at a satellite environment," Kennedy said.
Being a college and high school student at the same time isn't easy, Castenada said.
"It's somewhat weird because our day pretty much starts a 5. We wake up at 5, leave [Harvard High School] at 6 in the morning and then arrive at MCC," he said.
After morning classes, which usually start at 7:45 a.m. or 8:15 a.m., students are then bussed back to their high school by 10:30 a.m. where they continue their day with high school classes. For some students like Castenada who then have a job after school, it can be a delicate balancing act, especially because the college courses often involve more homework. However, it also helped Castenada get an early feel for the college experience.
"I was kind of indecisive about where I was going to go, but seeing now that I can somewhat handle the [workload], that's definitely helped me get on course with my plans," said Castenada, who wants to study computer science after high school.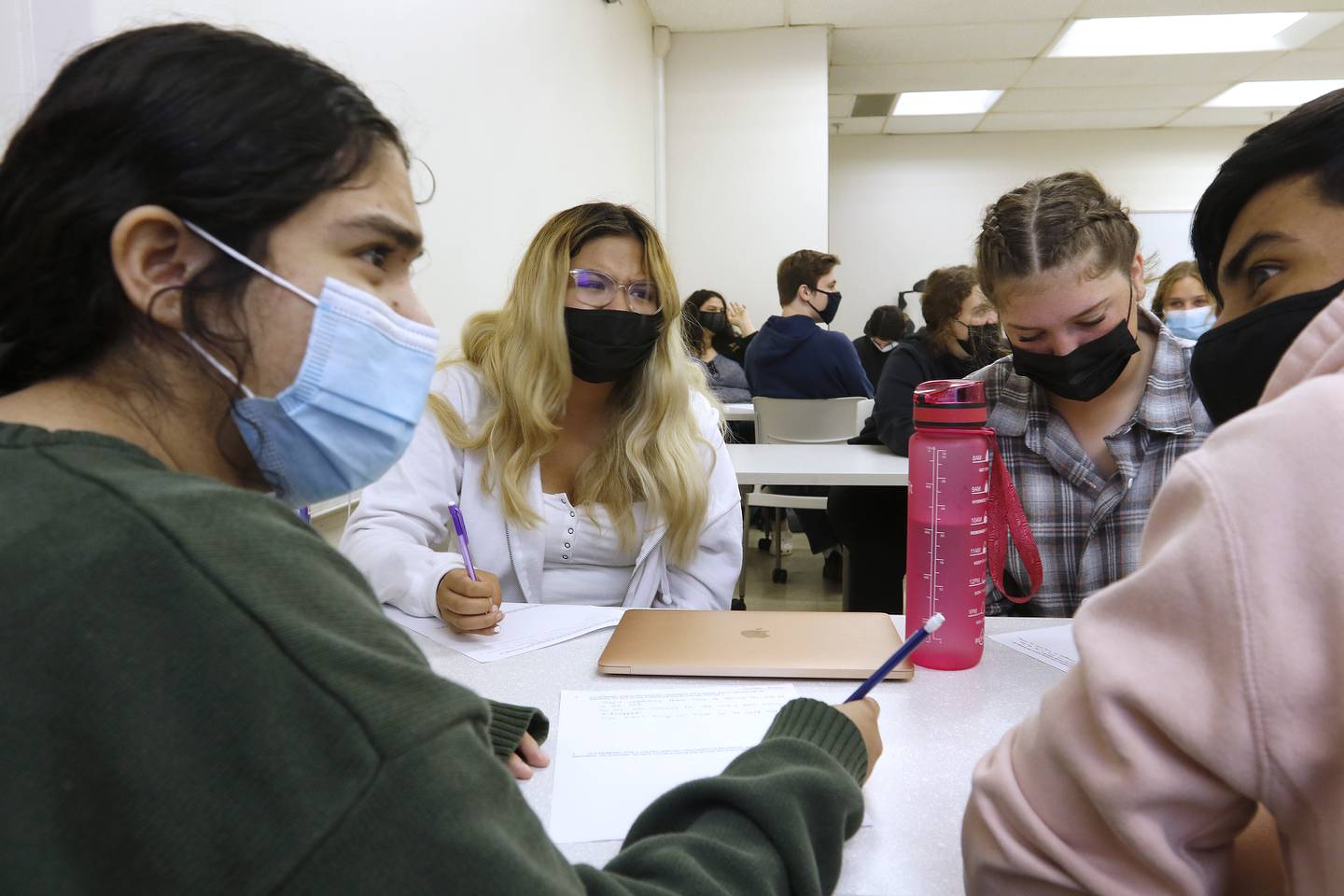 Maura Bridges, Harvard School District 50′s coordinator of college and career readiness, said being in the program is a commitment by the students.
"As adults, we make commitments and it gets in the way of other things, so they've really made a strong commitment to being there and it's exciting," she said.
While Harvard High School is one of four McHenry County high schools where students can finish an associate degree at the same time as their high school diploma, students at all of the county's high schools are able to take some dual credit courses.
"We've been working together for a while. We started with just really trying to expand the amount of dual credit classes that get offered on campus at Harvard High School. As that grew, that grew to can we put together a nice package that gets them all the way through to an associate degree," Bridges said.
This year, McHenry County College has 3,983 high school students enrolled in dual credit classes. To expand the program to all high schools, more funding is needed to help cover the costs of tuition that are already covered for Harvard, Huntley and Woodstock high school students.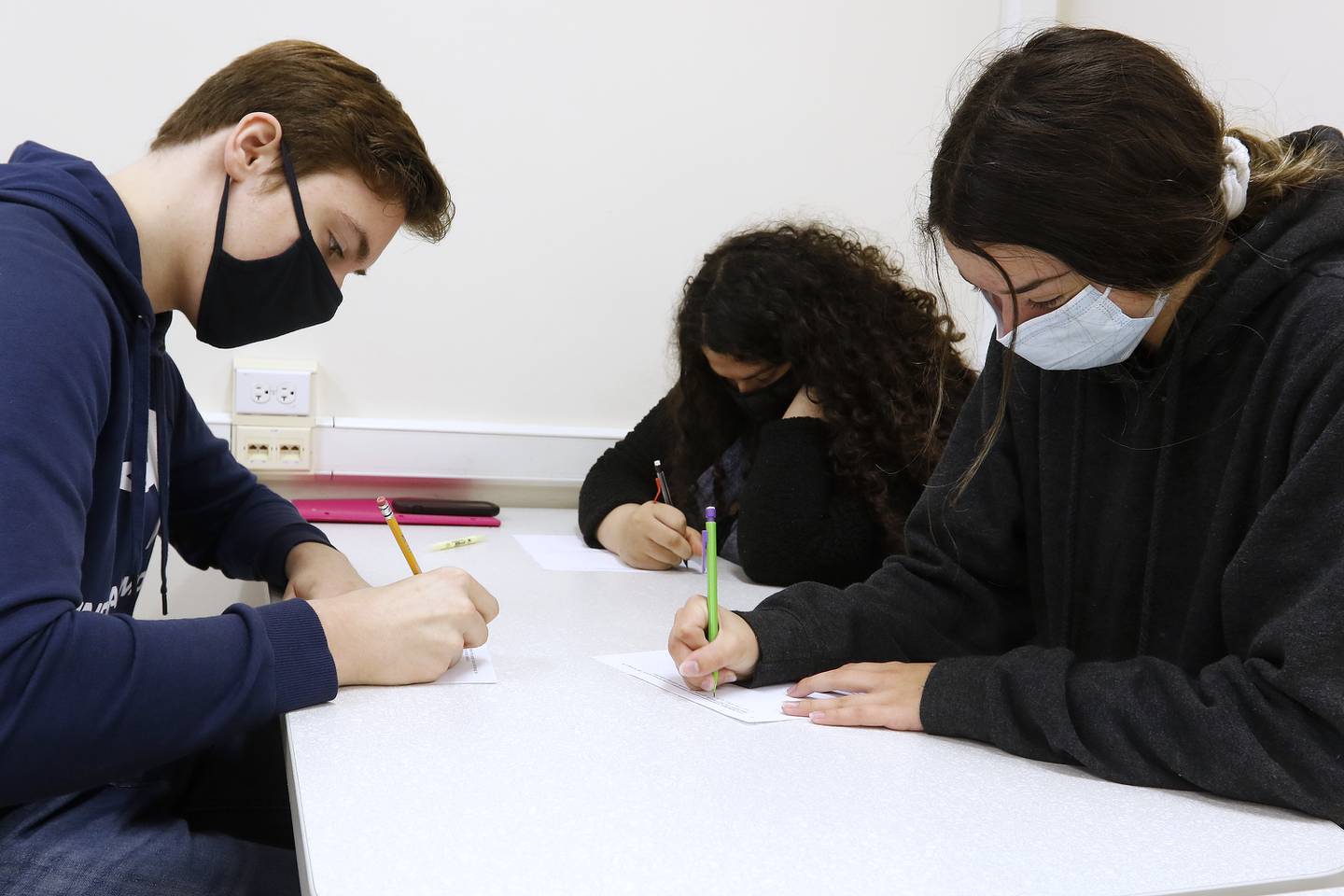 In July, U.S. Rep. Lauren Underwood, D-Naperville, added $825,000 to Congress' fiscal 2022 spending plan to expand MCC's program to all county high schools, which the House passed and is currently waiting action in the Senate.
The money would go toward teacher education costs for those who need additional training to be educators in the program, which would help expand the program to other schools, Kennedy said.
"A portion of the funds in there that are going to go to students who need to pay for courses to come onto campus in order to get some of those additional on campus experiences because they aren't eligible for financial aid because they haven't graduated from high school," Kennedy said.
Kennedy said MCC hopes to be able to expand the program to more high school students because of the financial and academic benefits of the program. At no cost to high school students, Kennedy said the program provides a comfortable setting for learning and to advance their education.
"Every bit of research says that when a student has college going into college, they're way more likely to complete," he said.