Woodstock is among 10 cities across the country that are finalists for a $3 million prize from T-Mobile, the wireless carrier announced Thursday morning.
In April, the company started a contest called the T-Mobile Hometown Techover that will award $3 million to a small town, including a $200,000 grant and investment into enhancing local 5G networking.
Additionally, the company will refurbish a Little League baseball field and put on a concert featuring the artist Florida Georgia Line for the winner, which is expected to be announced in the coming weeks.
Thousands of communities entered the contest, T-Mobile said in a news release, and the 10 finalists "represent the heart of small-town America."
For being selected as a finalist, Woodstock and the other cities will get a $50,000 grant to help start or finish a networking project in the community.
A panel of judges from T-Mobile and Smart Growth America will determine a winner based on project feasibility, the town's need for a network upgrade, town leadership interest and engagement, the company said.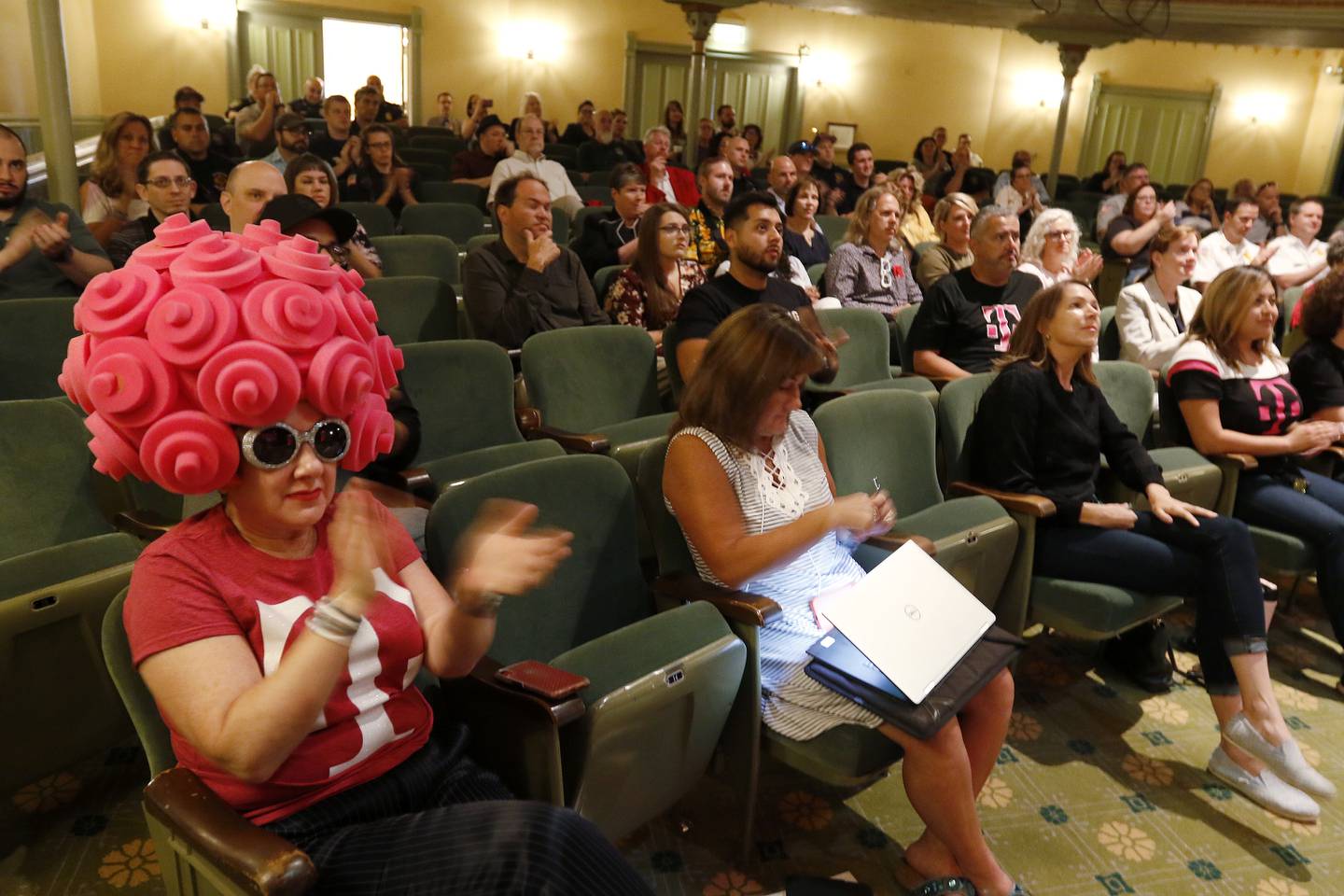 "Right on the heels of celebrating America's birthday, it's time to celebrate the small towns at the very heart of our country," T-Mobile Executive Vice President of Consumer Group said in a news release. "As the 5G leader, we're committed to helping bridge the digital divide, and getting rural America as well connected as Big City USA. This $3 million Hometown Techover is just one example of how we'll get to work."
T-Mobile also is committing $25 million to small-town grants during the next five years to help fund community development projects in rural areas across the country and to help revive stalled projects and get new ones started, the company said.
"We couldn't be more thrilled to have this opportunity, and thankful for what you guys are doing," Woodstock Mayor Mike Turner said in a video call with T-Mobile made public this week.
Aside from Woodstock, they include Dunn, North Carolina; Girard, Kansas; Guadalupe, Calif; Hopkinsville, Kentucky; Kalispell, Montana; Tipton, Indiana; Wareham, Massachusetts; Washington, Missouri; and the Borough of Stroudsburg, Pennsylvania.