Algonquin Township voters won't get to decide this April whether to abolish the township and its associated road district if the unanimous vote cast by the township electoral board Friday holds.
The vote sustained an objection made by Randy Funk, a candidate for township supervisor running in the April election, that questioned more than a hundred signatures he said didn't match voter registration rolls and nearly 90 where the signer didn't appear to live in the township or wasn't registered to vote at the address listed.
Funk needed just 89 signatures deemed invalid in order to have the petition sunk but the three-member electoral board sustained his objection in its entirety, he said. The objection also raised issues with four pages where Funk said the petitioner signed off on the paperwork despite it being "clear as day" the signatures gathered were not from township residents.
The vote by the electoral board – made up of township Supervisor Charles Lutzow, Clerk Karen Lukasik and Trustee Daniel Shea – was no surprise to Bob Anderson, a McHenry Township trustee who has long fought for the elimination of townships and helped gather signatures for the rejected petition.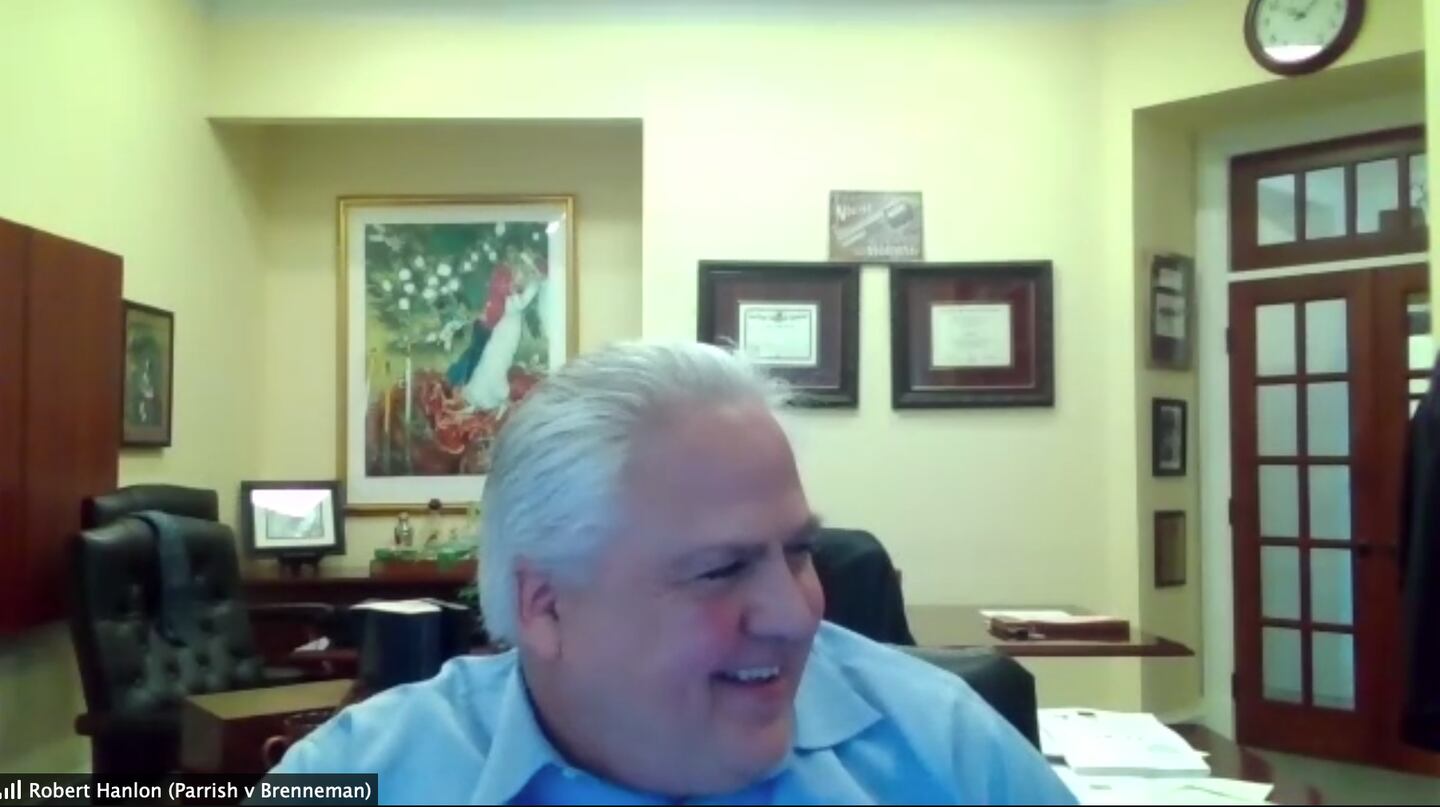 Township officials are "afraid of having the people getting a vote on it," Anderson said.
At one point during the two-hour electoral board meeting Friday, attorney Rob Hanlon, who represented the petitioners, called out Shea, saying that he had twice shown in his bias against the petition.
"This is the second time that Mr. Shea has given an opinion about the evidence before even the respondents present their case. As such, it represents a bias by Mr. Shea on at least two separate occasions within the record," Hanlon said after Shea made a comment about one of the signature collectors and the township attorney advised Shea that it was not yet the appropriate time for board members to offer their opinions.
Shea said he withdrew his earlier comment and he was withdrawing the second comment as well, saying, "That goes for something if you're in the law business."
The petition effort, which garnered 533 signatures ahead of Friday's hearing, was led in part by a request from former McHenry County Board Chairman Jack Franks and the McHenry County State's Attorney Patrick Kenneally to get the abolition question onto the spring ballot.
Petitioners could choose to appeal Friday's decision in court. Hanlon had previously said he was prepared to appeal.
The petitions have the right to appeal, Funks said, adding that he thinks he and the others that assisted him in his objections have a "very good case" should that appeal happen.
Algonquin Township sits in the southeastern corner of McHenry County and includes all or part of Algonquin, Barrington Hills, Cary, Crystal Lake, Fox River Grove, Lake in the Hills, Port Barrington, Lakewood, Oakwood Hills and Trout Valley.