New Directions Addiction Recovery Services is preparing to open a sober living retreat, which will serve as a transition point for those reacclimating to daily, sober life.
Located in Woodstock at the former McHenry County PADS Homeless Services building, 14411 Kishwaukee Valley Road, the 35-bed retreat will begin its services about a week from Thursday's ceremonial ribbon-cutting, New Directions President Chris Reed said. Already, the retreat has garnered a more than 70-person waitlist, he said.
"Our goal is to get them integrated into the recovery community," Reed said.
The retreat is the result of a collaboration between New Directions, the McHenry County State's Attorney's Office and the McHenry County Mental Health Board, and it's the latest of Reed's projects targeting sober living.
Reed spearheaded several McHenry County projects supporting sober lifestyles, including an outpatient treatment program he opened last year.
"[The retreat] is a more comprehensive model to just traditional sober living," Reed said
The residential, non-clinical retreat will house residents for three to four months as they obtain employment, identification cards, driver's licenses and other basics to help them get back on their feet, Reed said.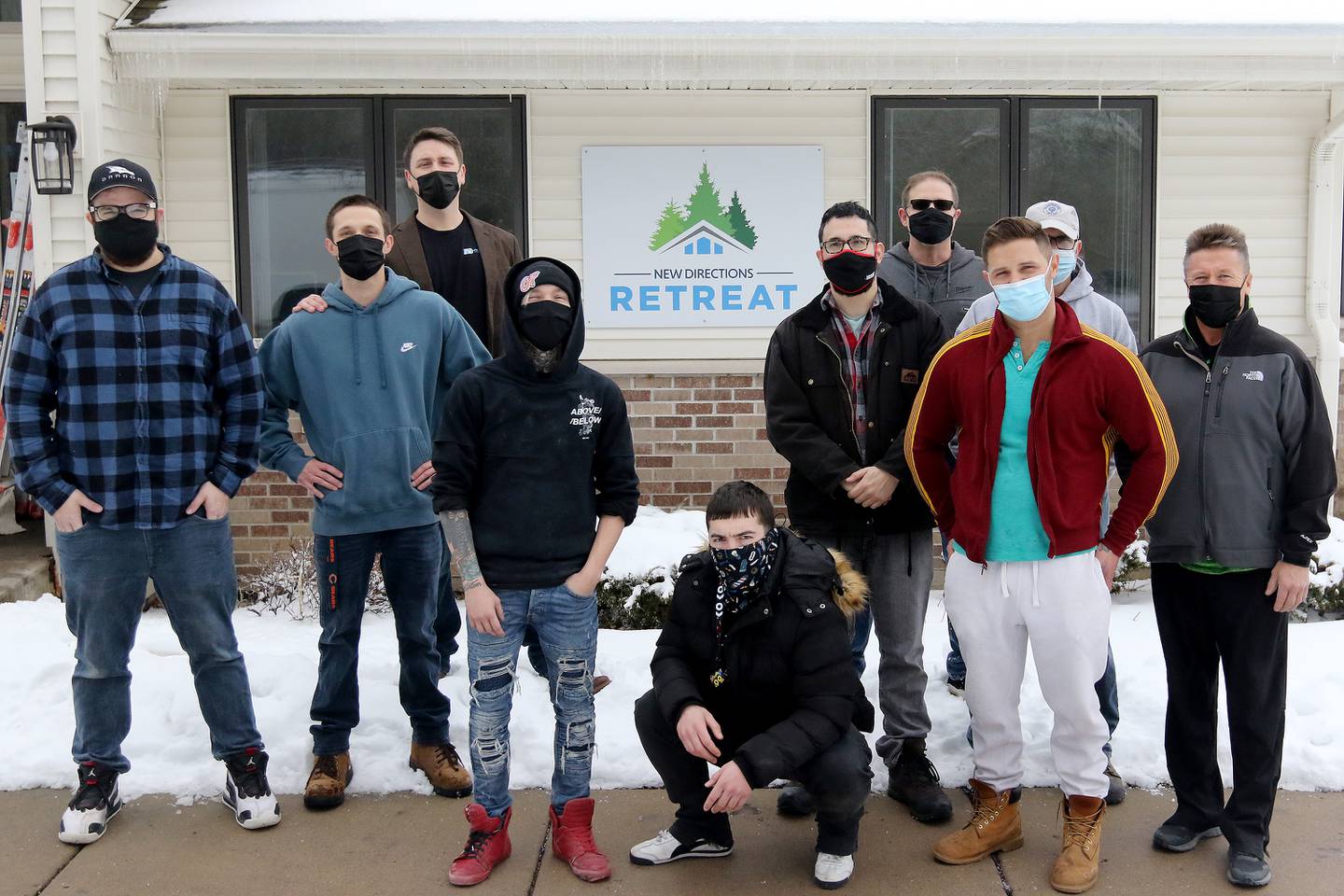 Residents will be required to follow a strict set of rules, including finding a job, helping with chores, attending regular meetings and staying sober.
"There won't be any groups," Reed said. "We're really just focused on life-skill building."
The retreat's opening comes 10 months after the global COVID-19 pandemic forced people across the world into social isolation. As a result, the restrictions that came with the nation's pandemic response also strained the important social aspect of recovery, Reed said.
"People have acclimated to the state of the world in regard to their recovery processes," Reed said. "Meetings still aren't happening as often as they might otherwise and the sense of community that is so important to recovery is strained."
Addiction recovery options for McHenry County residents have expanded in the past several years as officials work to combat the opioid epidemic.
McHenry County saw 49 overdose deaths in 2020, according to the McHenry County Coroner's Office. That's compared with 37 overdose deaths in 2019, 51 in 2018 and 78 in 2017.
"Locally, what we have seen is, fortunately, our overdose deaths this year have remained relatively flat," McHenry County Mental Health Board Director Scott Block said.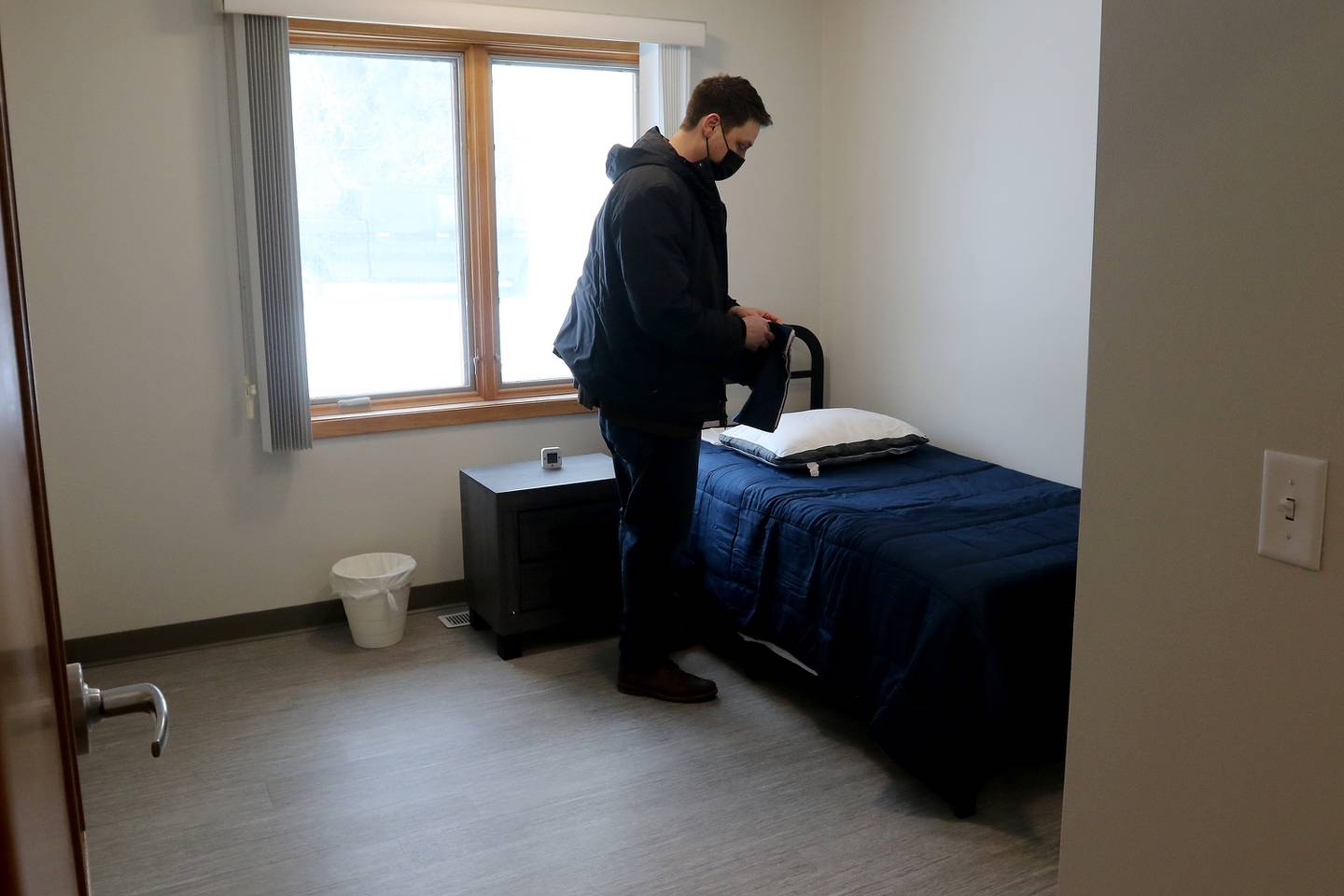 The mental health board led the development of the retreat's funding strategy, Block said. The McHenry County State's Attorney's Office also pitched in $150,000 worth of forfeiture funds seized from drug transactions, Kenneally said.
"As many arrows in our quiver as we can possibly have, I want," Kenneally said.
Reed hopes that residents who have finished their stay at the New Directions Retreat can successfully transition into one of his sober living homes and integrate socially.
"As long as there's a need and opportunities present themselves, ... I'm going to continue to do it," Reed said. "Because the rate of people struggling with mental health issues and substance abuse issues is accelerating at a rate higher than the capacity of the services to support those things."
More information about New Directions Retreat can be found online at www.Ndars.org. Anyone struggling with substance abuse can use the MCHelp App for anonymous phone-call or text access to crisis counselors in times of need. The McHenry County Crisis Hotline can additionally be reached at 800-892-8900. Anyone experiencing a medical or psychological emergency should call 911.